Page 4 of 7

A Local's Bucket List Things you gotta do to call yourself a Salt Laker.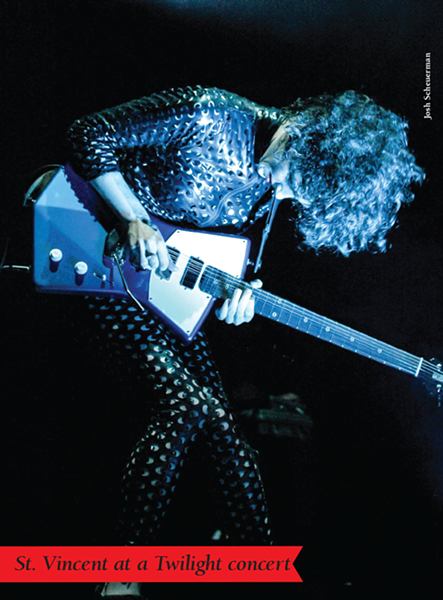 E
very city has its one-of-a-kind experiences that put you in touch with the local heartbeat. You can't walk down Main Street without seeing one-off shops and sidewalk cafés that sing their siren songs to you, nor can you talk to a resident without learning about something that you "must" do in the city. Though this list is far from complete, here are a few rites of passage that will get you on the way to becoming a real Salt Laker. Once you've danced atop the proverbial coals, you will have earned your bona fides: you'll be a local. So skip the chain restaurants and the mall, and go out looking for the heart of Salt Lake City.
Watch a Sundance Film at the Tower Theatre
Operated by the Salt Lake Film Society, the Tower Theatre is central to Salt Lake's art-house cinema experience. The theater, built in 1928 in the 9th & 9th neighborhood, primarily shows independent films—including first-run premieres of Sundance films—with the occasional classic, making it a gem in the heart of Salt Lake City. It's also a great place to rent classic movies. For the true Salt Lake experience, swing by The Coffee Garden next door before or after a show—but make sure to linger and enjoy the camaraderie; the café is always swarming with locals. Tower Theatre, 876 E. 900 South, Salt Lake City, 801-321-0310, SaltLakeFilmSociety.org; Coffee Garden, 878 E. 900 South, Salt Lake City, 801-355-3425
Sip a brew at a Twilight Concert
Every summer, the Salt Lake City Arts Council invites some of the top musicians from around the country—and even the globe—for the Twilight Concert Series, held outdoors in downtown's Pioneer Park. In the past, locals have been treated to such phenomenal bands as Death Cab for Cutie, Run the Jewels and The Word, and for a truly nominal admission price. But what about the crowds and the heat, you ask? It's all part of the experience—if the locals can brave it, so can you. Pioneer Park, 350 S. 300 West, Salt Lake City, 801-596-5000, TwilightConcerts.com
Eat a Döner Kabob at Spitz
Salt Lakers don't have to go all the way to Europe for Mediterranean delicacies, they simply swing by central downtown. Tucked away just off of Main Street, Spitz serves up Döner Kabobs and Sangria for Salt Lakers in the mood for something exotic. When you're downtown, bypass the fast food and eat like a local—with a Mediterranean flair. Spitz, 35 E. 300 South, Salt Lake City, 801-364-0286, SpitzSLC.com
Get pierced at Koi Piercing STUDIO
Koi Piercing Studio is a local institution, having been around since 1997: Koi was among the first Utah studios to focus strictly on body piercing. With nary a piercing gun in sight, the parlor is extremely sanitary and gives off a medical vibe. Prior to taking the plunge, after a fair amount of preparation, you'll be poked with an ultra-fine needle. The piercers never fail to offer advice as to where to place your new jewelry. Don't be intimidated by the heavily pierced employees, they're as nice as can be. So, when it's time to get that piercing to celebrate your arrival in Utah, just dive into the Koi experience.
Koi Piercing Studio, 1301 S. 900 East, Salt Lake City, 801-463-7070, KoiPiercingSLC.com
Wave a flag at the Pride Parade
Utah may have a conservative reputation, but Salt Lake City blows it out of the water every summer with its Utah Pride Festival, the cornerstone of which is the Pride Parade. Organizations from the fire department to local Boy Scout chapters have been known to get involved, while tens of thousands of people look on. All of the festivities are in support of the Utah Pride Center. Utah Pride Center, 255 E. 400 South, Salt Lake City, 801-539-8800, UtahPrideCenter.org
Order Corned Beef & Hash at the Blue Plate Diner
At the Blue Plate Diner, you can have brunch any time of day. The mom & pop restaurant has been featured on the Food Network's Diner's, Drive-ins and Dives and is dotted with memorabilia donated by Salt Lake locals. Any out-of-towner who stops by is sure to be surrounded by a plethora of friendly neighborhood faces, so if you're in the city, make sure to order up some corned beef and hash. The Blue Plate Diner, 2041 S. 2100 East, Salt Lake City, 801-463-1151, TheBluePlateDiner.com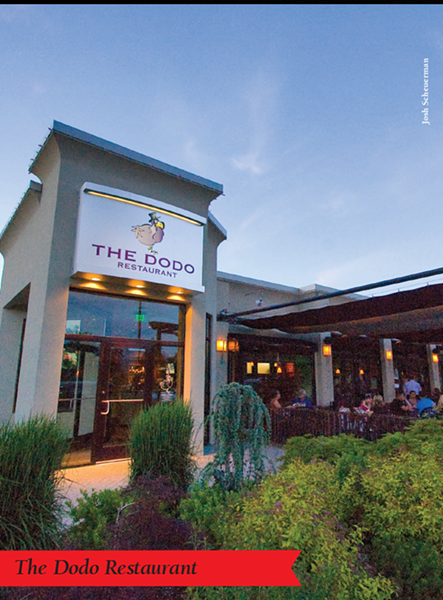 Go sledding in Sugar House Park
Sugar House Park is a local favorite in any season, but when the snow starts to fall, it transforms into the city's preferred sledding destination. The hills vary in steepness, so even the most faint-hearted will have a good time. Locals don't have to leave the city to get in touch with nature, and neither will you. Afterward, nosh on some "apres-sled" fare at
The
Dodo
, a neighborhood bistro specializing in patio views and desserts galore.
Sugar House Park, 1330 E. 2100 South, Salt Lake City, 801-467-1721, SugarHousePark.org; The Dodo Restaurant, 1355 E. 2100 South, Salt Lake City, 801-486-2473, TheDodoRestaurant.com
Buy Art at the Utah Arts Festival
From the Utah Museum of Contemporary Art to Ballet West, the fine arts are a huge draw in Salt Lake. The existence of the Utah Arts Alliance and Salt Lake City Arts Council are proof of the importance of art to the city, and Salt Lakers express their appreciation the last week of June each year at the Utah Arts Festival. For four days, roughly 80,000 people brave the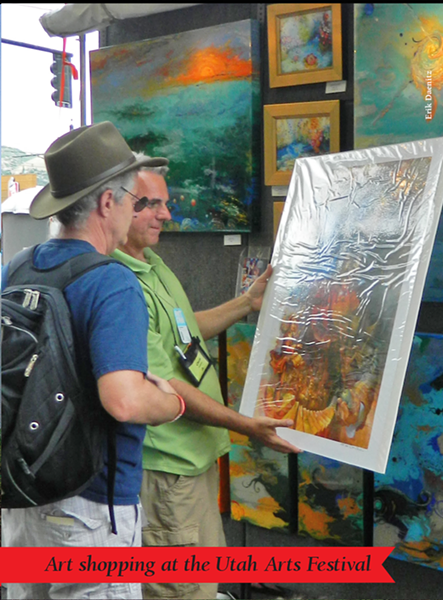 summer heat and flock to Library and Washington squares near 400 South and 200 East. Whether it be music, dance, literature or even street theater, there's something for art lovers of every form. The atmosphere alone is enough to merit stopping by. And by the time you leave with your face painted, you'll know a whole lot more about the artists who make Utah such an amazing place to live.
Utah Arts Festival, 230 S. 500 West, Salt Lake City, 801-322-2428, UAF.org
Thumb through new books at Salt Lake City Main Library
If you need a break from the bustle of city life, head for the Browsing Room at Salt Lake City Main Library to see what your favorite authors are up to. The six-story library with its walkable, curving wall was designed by internationally acclaimed architect Moshe Safdie and houses shops, reading galleries, a rooftop garden and, to top it off, more than 500,000 books. The higher up in the building you go, the quieter it becomes, so you'll be able to read without disturbance. Is it any wonder Salt Lakers love their library? For extra credit, sign up for a library card and, then, get lost in a book, whether at the library or at home. Salt Lake City Public Library, 210 E. 400 South, 801-524-8200, SLCPL.lib.ut.us
Feel the beat at the Liberty Park drum circle
On Sunday afternoons, locals meet up in Liberty Park for a drum and guitar jam session. Park regulars may have grown accustomed to the music, but newcomers are welcome to stop by and join in, especially if you happen to have your instrument on you—all are welcome to play. While you're at the park, take time to visit Tracy Aviary, which is nestled in the park. Founded in 1938, the aviary is America's oldest and largest bird park, with approximately 400 birds of 135 species, many of which are have been dubbed rare or endangered. Drums and birds—now, that's how you do Sunday right. Liberty Park, 600 E. 900 South, Salt Lake City, 801-972-7800, SLCGov.com/cityparks/parks-liberty-park; Tracy Aviary, 589 E. 1300 South, Salt Lake City, 801-596-8500, TracyAviary.org
Thanks, El Nińo
Early 2016 winter storms bring the pow to Utah ski resorts.
Utah ski resorts have long been considered little sisters of the Colorado giants (Vail, Keystone, etc). We had fewer amenities (restaurants and lodges) and slower and smaller rides up the hill. But we also had excellent snow—some would argue the best in the world—and no lift lines. That's been gradually changing since Salt Lake City hosted the 2002 Winter Olympics. These days, development is the name of the game at Utah resorts, from a brand new resort—Cherry Peak—opening outside of Logan to Vail creating Utah's first mega-resort, to mom-and-pop enterprises such as Powder Mountain moving forward on a mountain village development for year-round access.
Park City "Mega" Resort
Probably the biggest news of the season is the merger of Park City Mountain Resort and Canyons Resort under the ownership of Vail Management Co.—a mega company that owns a total of 11 mountain operations in Utah, Colorado, California, Nevada, Minnesota and Michigan. The combined resort, now called Park City Resort, boasts 7,300-acres, which it claims is the single-largest ski resort in North America (but officially has fewer acres than Whistler's 8,171 acres in British Columbia).
The sticker shock for locals will be the new $122 one-day lift ticket. In 2015, a Canyons or Park City adult day pass rang up at $92. The new price reflects not only the elite nature of the new super-resort, but also all the money that Vail has dumped into the acquisition. Vail bought PCMR for $182.5 million in cash after years of expensive litigation with the resort's former leaseholder Powdr Corp. In addition, Vail proceeded to pour $50 million into mountain improvement projects, the most necessary of which was the new Quicksilver Gondola, opening to riders on Dec. 17, 2015, that links the two old resorts. Accessed from mid-mountain—at the base of the Silverlode Express lift on the Park City side and from base of Flat Iron lift on Canyons side—the 8.5 minute gondola ride carries skiers over the top of Pinecone Ridge and drops them into mostly intermediate-level groomed runs.
Brighton's Uphill Travel
On the opposite side of the spectrum, Brighton Resort this year has clarified the parameters under which skiers can access its slopes for no money at all. Consider that Brighton and most other resorts in the United States are on public land managed by the U.S. Forest Service. Logically, this means that skiers should have access to resort property on public lands all season long even without a lift ticket, as long as they don't use resort ski lifts and ski-patrol rescue services.
But, most resorts will turn away hikers as a matter of "safety." Brighton's willingness to accommodate non-ticket buying skiers is, therefore, commendable, and it's new uphill-travel policy does a great job of balancing skier safety and public access. Designed with a red light/green-light system to indicate when the slopes are open to hikers (posted at the resort and online), the plan designates uphill travel routes and rules of conduct.
Cherry Peak Debuts
Another interesting development in the local ski scene is the opening of Utah's newest ski resort,
Cherry Peak
, in Richmond, Utah (a 20-minute drive north of Logan). Cherry Peak is the first new resort since Deer Valley opened in 1981 to be built from ground up.
Built by local resident John Chadwick on land owned by the Chadwick family since the 1960s, the resort is just what you'd expect from a mom-and-pop venture. Its two triple-chair lifts access a modest 200 acres of terrain and between 800 and 1,200 vertical feet, depending on who you're talking to. Cherry Peak is opening to mixed reviews from local residents, some of whom brought lawsuits against the resort out of concern over limited backcountry access and impacts to the water supply, local roads, wildlife and hunting (the resort sits between the Richmond Wildlife Management Area and the Mount Naomi Wilderness). But the Chadwick family persevered and now welcomes skiers, for a $49 day-lift ticket, to check out their slopes. Don't come on Sunday unless you want to hike for your turns; Cherry Peak is closed "for religious reasons" on the Sabbath.
For the remainder of the area's 12 resorts, read on to find out what's new this year. CW
PARK CITY
Deer Valley Resort
2250 Deer Valley Drive, Park City,
435-649-1000, DeerValley.com
Lifts: 20; Gondolas: 1; Ski Runs: 101;
Skiable Acres: 2,026; Difficulty: mostly intermediate
Adult Day Pass: $120
What's New: Deer Valley hit some big milestones this year. Besides purchasing Solitude they received, for the third consecutive year, recognition as the United States' Best ski resort at the World Ski Awards 2015 Ski Oscars. They also sadly witnessed the passing of ski legend Stein Eriksen, who for 35 years served as the resort's director of skiing.
Park City Resort
(Formerly Park City Mountain and Canyons resorts)
1345 Lowell Ave., Park City, 800-222-7275, ParkCityMountain.com
Lifts: 41; Gondolas: 4; Ski Runs: 324; Skiable Acres: 7,300; Difficulty: mostly intermediate to advanced
Adult Day Pass: $122
What's New: See update to the far left.
OGDEN AREA
Powder Mountain
6965 E. Powder Mountain Road, Eden, 801-745-3772, PowderMountain.com
Lifts: 7; Ski Runs: 144; Skiable Acres: 7,000;
Difficulty: mostly intermediate to advanced
Adult Day Pass: $73
What's new: Get to Powder Mountain this season if you want to experience this resort as it's long been known to locals: un-crowded, lots of terrain, plenty of powder, no lift lines. Next year, this local secret might be a thing of the past. New owners (since 2013) Summit will begin construction next summer on a 500-unit village of private cabins, a boutique hotel and commercial space on what's now a snow-covered meadow. The new owners say they want to avoid a mini Park City, but with their development plans and claim of over 7,000 skiable acres—half of which is not lift-served but backcountry and private snowcat access-only—it sure sounds like they're trying to give the new Vail-owned mega-resort Park City Mountain Resort a run for its money.
Snowbasin Resort
3925 Snow Basin Road, Huntsville, 801-620-1000, Snowbasin.com
Lifts: 9; Gondolas: 2; Trams: 1; Ski Runs: 104; Skiable Acres: 3,000 acres; Difficulty: mostly intermediate to advanced
Adult Day Pass: $99
What's New: Snowbasin celebrates its 75th anniversary this season and is offering a special 75th Anniversary Discovery Value Pass for $469. It's also teaming up this year with Telluride Resort offering Premiere Pass holders three days of riding at the Colorado resort.
Nordic Valley
3567 Nordic Valley Way, Eden, 801-745-3511, NordicValley.com
Lifts: 4; Ski Runs: 22; Skiable Acres: 120; Difficulty: mostly beginning to intermediate
Adult Day Pass: $40
What's New: Here's another resort with big plans including adding year-round mountain activities (mountain bike trails and zip lines), a condominium project and leasing more land from the USFS to more than double its size. So, if you enjoy a small resort with a reasonable ticket price, go soon. Also, check out Nordic Valley's night skiing ($25, 4-8 p.m.), with access to 100 percent of the mountain.
SALT LAKE CITY AREA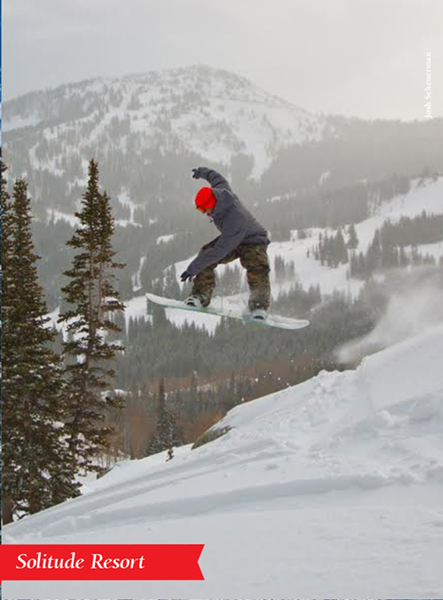 Alta Ski Area
Highway 210, Little Cottonwood Canyon, Alta, 801-359-1078, Alta.com
Lifts: 10; Ski Runs: 116; Skiable Acres: 2,200; Difficulty: mostly intermediate to advanced
Adult Day Pass: $89
What's New: Alta's been working with local USFS officials, from whom it leases its land, on a new master development plan. While the accepted proposal includes some of the usual development suspects—new lifts and lift replacements, a tram installation, building additions—it also includes some renewable energy developments including solar power installations on all base buildings, restaurants and ski patrol buildings and wind turbines atop lift lines—all of which could significantly reduce the resort's dependence on grid energy and propane.
Snowbird Ski & Summer Resort
9600 Little Cottonwood Canyon Road, Sandy, 801-933-2222, Snowbird.com
Lifts: 13; Ski Runs: 168; Skiable Acres: 2,500; Difficulty: mostly intermediate to advanced
Adult Day Pass: $99
What's New: Snowbird has plugged over $35 million into resort improvements. The most obvious of these is The Summit, a new dining and retail space at the terminus of the Aerial Tram. This 23,000-square-foot behemoth atop Hidden Peak was initially approved in 1999 but, from the start, it drew considerable opposition from backcountry skiers who argue that increased construction in canyons is squeezing out skiers and destroying the wilderness feeling of the Wasatch. Save Our Canyons also worries that Summit-style construction has environmental impacts not fully understood by outdated environmental-impact statements.
Brighton Resort
8302 S. Brighton Loop Road, Big Cottonwood Canyon, Brighton, 801-532-4731, BrightonResort.com
Lifts: 6; Ski Runs: 62; Skiable Acres: 1,050; Difficulty: mostly intermediate
Adult Day Pass: $75
What's New: (See update, p. 50)
Solitude Mountain Resort
12000 Big Cottonwood Canyon, Solitude, 801-534-1400, SkiSolitude.com
Lifts: 8; Ski Runs: 77; Skiable Acres: 1,200; Difficulty: mostly advanced to intermediate
Adult Day Pass: $79
What's New: Solitude has new owners! In May 2015, Deer Valley Resort finalized the purchase of Solitude Mountain Resort and named Kim Mayhew its new general manager. Plans are in the works for a new high-speed quad to replace the current double chairlift on Summit, a new ski run and improvements on Moonbeam Lodge's restaurant.
PROVO AREA
Sundance Mountain Resort
8841 N. Alpine Loop Road, Sundance, 866-259-7468, SundanceResort.com
Lifts: 5; Ski Runs: 45; Skiable Acres: 450; Difficulty: mostly intermediate
Adult Day Pass: $65
What's New: If a chairlift ride up the mountain isn't cold enough for you (back in the day, lifties at many resorts would hand skiers heavy wool ponchos to throw on for their rides up the slopes), try Sundance's new winter ziptours on the Demo and Outlaw zip lines. By the end of the 3,871-foot ride, you can only hope your hands aren't frozen to the handle.
LOGAN AREA
Beaver Mountain Resort
40000 E. Highway 89, Garden City, 435-753-0921, SkiTheBeav.com
Lifts: 5; Ski Runs: 48; Skiable Acres: 828; Difficulty: mostly beginner to intermediate
Adult Day Pass: $48
Cherry Peak Resort
3200 E. 11000 North, Richmond, 435-625-1822, SkiCherryPeak.us
Lifts: 4; Ski Runs: 20; Skiable Acres: 200; Difficulty: mostly beginner to intermediate
Adult Day Pass: $42 (see update, p. 50)