Time flies. I could have sworn that the phrase originated with Benjamin Franklin, but he didn't say it. What he did say was, Lost time is never found again. I think that's pretty much the same thing—but it's not.
No matter. In either case, the City Weekly staff brilliantly captured the essence of Five-Dollar Franklin with this annual issue of City Guide (which began in 2002). Not only is this issue itself Almanack-themed—a la Ben's famous Poor Richard's Almanack of the 1700s—it's been designed to reflect all things city and urban—not the rural farmstead, as it is traditionally done. Well, sure, we have a weather forecast (thanks, Sterling Poulson), but not to show you the best times to plant your beets or crop your hay. Rather, it's to tell you the best times to get out and enjoy our city and outdoor environs the modern way—on a bike, in the hills, strolling a park, hoisting a beer, nibbling from a picnic basket, listening to your favorite band, singing along with your sweetie pie and, of course, giving you insights to the best time to swipe your eggs from your backyard chickens and the proper feeding times for your lovely ferret.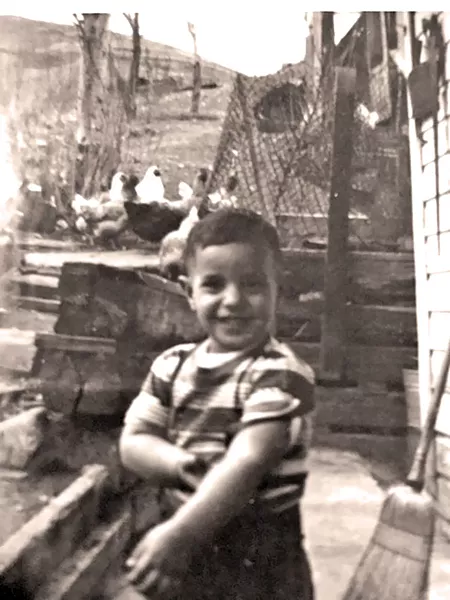 It's amazing anyone here even thought of an almanac-themed issue, still only a couple of us still remember that rainy day when we joined Ben for some electrifying kite flying. Quite a storyteller, that Ben. Most of the staff at our 32-year-old alternative newsweekly is younger than City Weekly itself—and while it's discouraging that I'm getting old, it's encouraging that there's a bright future not just for them but for all of you reading this now. You can count on City Weekly to continue giving you insights to all of the very best things to do in this great place we call Zion. Or Utah. Or whatever.
I hope you enjoy the 2016 edition of City Guide. With that, I leave you with a quote oft-attributed to Ben—even though the word bacterium wasn't coined until after his demise—but it pretty well sums up how we all feel as we publish this repository of city tales: "In wine, there is wisdom, in beer, there is freedom, in water, there is bacteria."
—Richard Saunders
aka John Saltas
Publisher

Feb. 29: Leap Day
More information at
TimeAndDate.com/date/leapyear.html
March 13: Daylight Saving Time begins
Set clocks ahead one hour at 2 a.m.
March 19: Vernal Equinox
10:30 p.m. Daytime and nighttime are both about 12 hours long. The Sun rises due east and sets due west on the equinox date.
May 5: Eta Aquarids meteor shower
Peak: May 6. For more information, visit MeteorShowersOnline.com/eta_aquarids.html
June 20: Summer Solstice
4:34 p.m. The Sun is at its highest point in the sky around noon at about 23.5 degrees north of the celestial equator. The Sun rises its farthest north of east and sets its farthest north of west. Daytime is near its longest and nighttime near its shortest.
July 4: Aphelion
Earth's farthest distance from the Sun, at 10:24 a.m.
July 28: Delta Aquarids meteor shower
Midnight. More information here: MeteorShowersOnline.com/showers/delta_aquarids.html
Aug. 12-14: Perseids meteor shower
Perseids are visible from mid-July through Aug. 24. Look for them at their peak after moonset and before dawn Aug 12-14. Visit In-the-Sky.org.
Sept. 22: Autumnal Equinox
8:21 a.m. Daytime and nighttime are both about 12 hours long. The Sun rises due east and sets due west on the equinox date.
Nov. 6: Daylight Saving Time ends
Set clocks back one hour at 2 a.m.
Dec. 21: Winter Solstice
3:44 a.m. The Sun is at its lowest point in the sky around noon at about 23.5 degrees south of the celestial equator. The Sun rises its farthest south of east and sets its farthest south of west. Daytime is near its shortest and nighttime near its longest.

Utah 2016 Holidays (dates observed)

(Note: Not only are city, county and state offices off for these holidays, but Utah liquor stores are closed)
New Year's Day .................................. Jan. 1
Martin Luther King Jr. Day .................. Jan. 18
Presidents Day .................................... Feb. 15
Memorial Day ..................................... May 30
Independence Day ............................... July 4
Pioneer Day (observed)........................ July 25
Labor Day ........................................... Sept. 5
Columbus Day .................................... Oct. 10
Veterans Day ...................................... Nov. 11
Thanksgiving Day ................................ Nov. 24
Christmas Day (observed).................... Dec. 26
2016 Election Days and Statehood Day
Primary Election Day ........................... Jun. 28
General Election Day ........................... Nov. 8
Utah Statehood Day ............................ Jan. 4
On Jan. 4, 1896, President Cleveland proclaimed Utah the 45th state of the Union. It only took 50 years from the time when the first Mormon pioneers settled the area. The state had to outlaw polygamy before it could achieve statehood—no small feat.
Mormon Holy Days
Sunday: For Mormons, the Sabbath is an entire day of rest and worship.
Monday evenings: Spent at home with family as part of "Family Home Evening."
Holy Days: Easter and Christmas. Also, Pioneer Day, celebrated on July 24th, honors the arrival of pioneers in 1847 into the Salt Lake Valley. Not only is it a state holiday, it has religious significance.
Other important dates for Mormons
Birthdate of Joseph Smith Jr. ...........Dec. 23, 1805
Smith was LDS Church prophet/founder/president. He died June 27, 1844, in Carthage, Ill.
Birthdate of Brigham Young .............Jun. 1, 1801
Young was the second LDS Church president and settler of the American West. He died in Salt Lake City in 1877.
Founding of the LDS Church ........................................................................................... Apr. 6, 1830

By the Numbers
Salt Lake City Latitude
40°45'0"North
Salt Lake City Longitude
111°53'0"West
Elevation
4,226 feet
Salt Lake City 2014 population
(estimated): 190,884 up 2.4 percent since 2010
Utah 2014 population
(estimated): 2,942,902
The state's five-year growth rate ranks Utah fourth in the nation.
Salt Lake City median age
: 30.9
Salt Lakers who are female
: 48.7 percent
Salt Lakers (25 or older) with a bachelor's degree or higher
, 2009-2013 41.2 percent
Mean travel time to work,
workers age 16+, 2009-2013 19.6 minutes
Median SLC household income
, 2009-2013 $45,862
Salt Lakers living below poverty level
, 2009-2013 19.9 percent
Salt Lake City Ethnicity by the Numbers
White 75.1 percent
Black or African American 2.7 percent
American Indian 1.2 percent
Asian 4.4 percent
Pacific Islander 2.0 percent
Two or More Races 3.7 percent
Hispanic or Latino 22.3 percent
Foreign born persons, 2009-2013 17.2 percent
Source: U.S. Census Bureau
Real Estate by the Numbers
Salt Lake City homes sold in 2015 4,711
up 12.57 percent from 2014
Median price in 2015, Salt Lake City homes $251,000
up 7.26 percent from 2014
Source: Wasatch Front Regional MLS
Average Price of Homes in 2015 by County
Salt Lake County $248,000
Utah County $222,000
Davis County $229,000
Weber County $170,000
Source: Urban Utah Homes & Estates
LGBT Salt Lake City by the numbers:
Percentage of Salt Lake City residents who self-identify as LGBT: 4.7
Salt Lake City ranks seventh in the country of the 50 largest metro cities in its LGBT population 2012-14.
Source: 2015 Gallup poll
Booze by the Numbers
Utah is one of 19 states with state-controlled liquor sales. In 2015, the average Utahn (per capita) consumed 2.76 gallons of alcohol, up slightly from 2.65 gallons in 2014.
Number of liquor stores statewide: 44
Number of Salt Lake County bars, taverns, clubs and restaurants licensed to serve alcohol, wine and beer: 857
Number of liquor manufacturers in Utah as of December 2015: 51
12 distilleries, 15 wineries and 24 breweries
Utah Loves Wine
Average consumption per capita:
Wine 1.129 gallons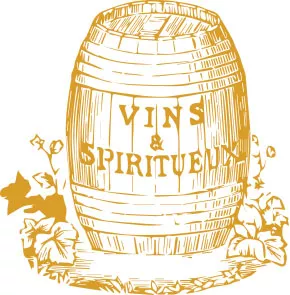 Utah Favorite
: Kendall Jackson Vintners Reserve chardonnay
Spirits .962 gallons
Utah Favorite: Barton's Vodka
Heavy Beer .584 gallons
Utah Favorite: Squatters Hop Rising Double IPA
You're Welcome, Governor
In 2015, Utah liquor sales produced $156.9 million in profit for the state (an 8 percent rise from the previous year)—bestowing $41 million on the school-lunch program and DUI enforcement, generating $20.1 million in sales tax and giving $95.4 million back to the state.
Source: Utah Department of Alcoholic Beverage Control

By Sterling Poulson, KUTV2 meteorologist
To set the record straight, inversions are not man made. Inversions occur when cold air at the surface is trapped below a layer of warm air in the atmosphere. Normally, the air gets colder as you go higher into the air, so at the surface, it may be 90 degrees, and at 35,000 feet, it may be -20.
With an inversion, the opposite is true. Temperatures at the surface will be in the 20s, while higher up in the mountains it may be in the 40s or even 50s.
In mountainous regions of the world, valleys are the prime reason for inversions during the winter season. Cold air gets trapped at the surface, usually when high pressure builds over the area, and there is very little mixing of the atmosphere. Snow-covered areas can create even colder conditions, and before you know it, the air is stagnant and moves like molasses.
Before man showed up in Utah, inversions were basically invisible, unless fog or low stratus clouds became trapped in the inversion. Now that we have industry, automobiles, airplanes, refineries, etc., all of those pollutants get trapped in the inversion, and suddenly you can see the inversion filled with pollution. It takes winds aloft over 60 mph, or surface winds in advance of an approaching storm, to scour out the pollution in the valleys after the inversion breaks. Mountain valleys hold the inversion hostage, like a big bowl, until enough movement of the air or heating from the sun returns the air to its normal state.
Sterling Poulson's 2016 Weather Data and Forecast
Long-range predictions from the Climate Prediction Center are leaning toward a wetter than normal spring for Utah, especially the southern two-thirds of the state. We should experience near-normal or slightly-above-normal temperatures through May, and a hotter-than-normal summer could be looming as well. I agree with this trend based on the very progressive long-wave patterns we have already experienced so far this year. This very progressive wave pattern over the northern hemisphere should give us a better snowpack this spring, and begin to recharge the drought-stricken aquafers. This means that the ground-water should be recharged a bit, helping us in the dry months of summer.
Salt Lake City Weather
January average high (degrees F): 37.4
January average low: 21.6
July average high: 92.6
Average no. of 100 degree days: 3
July average low: 64.7
Average annual snowfall (inches): 56.2
Average annual precipitation (inches): 16.10
Average date of the first frost: Oct. 19
Average date of the last frost: April 23
Source: Salt Lake City, National Weather Service Forecast Office.
Salt Lake City's Sunny Days vs. Cloudy Days 66 percent possible sunshine from 64 years of data. This means that 240.6 days of the year will see sunshine.
Source: National Climatic Data Center
Salt Lake City's Average Annual Wind Speed: 8.6 mph Compared with Ogden: 10.7 mph and Milford: 10.5 mph)
Source: Western Regional Climate Center
Hour of earliest sunrise: 5:56 a.m. MDT middle of June
Hour of latest sunset: 9:03 p.m. MDT end of June
Source: U.S. Naval Observatory Astronomical Applications Dept.


My No.1 tip to those new to the Utah political scene is this: Our liquor laws are really weird. But you can actually find a drink here—if you try.
To better understand state politics, my favorite resource is the legislative website (le.utah.gov), where you can read bills, listen to committee meetings and floor time—past and present—and find out about your legislators. That, and political blogs, of course: UtahPoliticoHub.com, UtahPoliticalCapital.com and HollyontheHill.com.
My favorite political book is specifically for women in politics: Every Day Is Election Day: A Woman's Guide to Winning Any Office, from the PTA to the White House by Rebecca Sive.
I'm on the board and active with Real Women Run and the Women's Leadership Institute. If you couldn't tell, I strongly believe we need more women running for political office. I found political mentors when I got started in the political scene 15 years ago. Anyone who is interested in getting involved can find mentors, too. There are lots of people in the political scene willing to help.
The Utah Legislature by the Numbers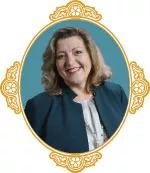 By Holly Richardson, candidate, former state legislator and blogger
The state Legislature convenes at the Capitol in Salt Lake City on the fourth Monday of January and ends 45 days later.
Number of state legislators: 104
29 Senators; 75 Representatives
2016 party breakdown: 87 Republicans, 17 Democrats
2016 by gender: 88 men; 16 women (6 Senators, 10 Representives)
Bills proposed at the onset of the 2016 session: 1,200-plus
Number of bills passed over the past three years:
2015: 528
2014: 486
2013: 524

A staple in Utah cuisine is a creamy, cheesy potato dish prepared casserole-style and served at potlucks and, yes, funerals, hence the name: Funeral Potatoes. City Weekly's dining critic Ted Scheffler improved on the model with this potatoes au gratin recipe:
On holidays like Memorial Day—when I'm usually tending to the barbecue or smoker—I like to serve side dishes that can be prepped in advance and that don't require space on the grill, which is usually taken up with meats, chicken and the like. This recipe for creamy, cheesy potatoes au gratin is the perfect solution. You can do all the prep work early in the day, or even the night before, and then just bake in the oven an hour before mealtime.
Ingredients:
2 pounds russet potatoes, peeled and sliced very thin
2 cups heavy cream
leaves from 4-5 thyme sprigs
1/4 cup minced fresh chives
1 1/2 cups grated Parmigiano-Reggiano (don't skimp on the cheese and use something inferior)
sea salt and freshly cracked black pepper, to taste
Method:
Preheat the oven to 375 degrees F.
Peel and slice the potatoes almost paper thin. You could do this with a knife, but it's much quicker and easier with a mandolin or V-slicer. Place the potato slices in a large bowl.
Combine the potatoes with all the other ingredients, reserving 1/2 cup of the Parmigiano-Reggiano and 1 tablespoon of the chives for later use. Top the potatoes with the remaining 1/2 cup of Parmigiano-Reggiano.
Bake in the oven for 40 minutes.
Remove the potatoes au gratin when the gratin is bubbly and the potatoes are tender. I usually turn on the broiler briefly at the end of the cooking time to nicely brown the potatoes and give the dish a little crust.
Garnish with the remaining tablespoon of minced chives. Serve with your favorite entree and enjoy!

LOCAL TEAMS TO WATCH
Utah Jazz (NBA basketball) NBA.com/jazz/
Real Salt Lake (MLS soccer) RSL.com
Utah Grizzlies (ECHL ice hockey UtahGrizzlies.com
Salt Lake Bees (Triple A, PCL-League baseball) SaltLake.bees.milb.com
University of Utah Utes (PAC 12 sports teams) UtahUtes.com
FUN SUMMER FESTIVALS
Living Traditions Festival
May 20-22
Utah Pride Festival
June 2-6
Utah Arts Festival
June 23-26
Twilight Concert Series
Thurs. evening
July 21-Sept. 1
City Weekly's Utah Beer Fest
Aug. 27
Utah State Fair
Sept. 8-18
Greek Festival
Sept. 9-11

Salt Lake City has slowly become "the place" Brigham Young declared it was in 1847. It's the shizzle, the bomb and the mecca—not just for Mormons, but the world. In 2015, Forbes rated Utah's capital city No. 7 in the country as the best place for business and careers and No. 23 for job growth.
In 2012, LGBT magazine the Advocate dubbed Salt Lake the "gayest city" in the United States, the National Security Agency moved its spy center to the suburbs in Bluffdale and the state's job growth means Utah boasts an uber-low unemployment rate. We locals are reminded time and time again that we're living the good life, especially when we travel to other big cities and can't find parking places or experience hourslong commuter nightmares on outdated freeways.
If there's not enough to do locally, our status as a Delta Airlines hub means we can be anywhere on the West Coast in 90 minutes' flying time and with reasonable air fares. If you prefer the East Coast, Jet Blue offers red-eye flights to New York City. There's even a nonstop to Paris (and soon even one to Amsterdam), thanks to the demand by Mormon missionaries to get to their destinations more affordably and more quickly.
In less than five hours by car, we can be in the red rocks of Moab, on the shore of Lake Powell, skiing in Jackson Hole or watching bears in West Yellowstone. It's a 10- to 12-hour drive to Los Angeles, Denver, Phoenix or Burning Man in the Nevada desert.
As I like to say, it's 90 miles to "sin" in three directions: west to Wendover, Nev., to casinos and gambling; north to Malad, Idaho, to purchase Powerball lottery tickets, and east to Evanston, Wyo., to bet on the ponies.
We're at the crossroads of the West, and our secret's been getting out ever since we hosted the 2002 Winter Olympics and people realized we have seven world-class ski resorts within an hour's drive of the airport.
The capital city is the largest city in the state, both in terms of population and area. The 2013 population within the actual city boundaries was estimated at 191,180 in 2013, but the greater Salt Lake City metropolitan area, or what is known as Salt Lake Valley is estimated to have 1,153,340 residents in 2014. The majority of those who live within Salt Lake City limits are non-Mormon, and many are transplants like myself. We came here for school or skiing (or both) and stayed. Some left, and after facing the harsh reality of high housing prices and the cost of living elsewhere, they boomeranged back.
Now, this place that Mormon pioneers carved out of the desert is a regional center for government, health care and technology. It now has enough food trucks and local gastropubs to sate an army of foodies seven days a week. Read on to discover our town and why we love it here.
DOWNTOWN
The boundaries of downtown generally are regarded as North Temple to 600 South and Interstate 15 to 500 East. This was the first commercial area in the state and features many of the oldest homes and buildings—from the Lion House where Brigham Young kept 27 wives, all of Temple Square, and multi-billion-dollar City Creek Center (50 S. Main, 801-521-2012,
ShopCityCreekCenter.com
). Pioneers set up irrigation ditches from City Creek Canyon (just east of the Capitol) and began farming where the mall now stands.
In modern times, the creek was buried under concrete and asphalt, and a faux creek now runs through the mall and Temple Square. Someday, City Creek will be daylighted again and run above ground to the Jordan River.
Downtown life has changed considerably in the past decade. For instance, Goldman Sachs employees have moved into offices at one of the city's newest office towers on Main Street, 222 Main, and will expand into yet another project, 111 Main, when it's complete this year. These employees come from all over the world and, as a result, food trucks, beer bars, bodegas and hipster places to shop and eat have begun to locate downtown to cater to their tastes.
Salt Lake City has blocks and blocks of old and new offerings for locals and transplants, from the reasonably priced Siegfried's Delicatessen (20 W. 200 South, 801-355-3891, SiegfriedsDelicatessen.com), From Scratch (62 Gallivan Ave., 801-961-9000, FromScratchSLC.com), and Tin Angel (365 W. 400 South, 801-328-4155, TheTinAngel.com) to the higher-end "take-your-client-to-lunch" Current Fish & Oyster (279 E. 300 South, 801-326-3474, CurrentFishAndOyster.com), Takashi (18 W. Market St., 801-519-9595) and Martine Cafe (169 S. Main, 801-365-9328, MartineCafe.com).
There's beer and booze aplenty now with mock- and cocktails at Bar-X (155 E. 200 South, 801-355-2287), Whiskey Street (323 S. Main, 801-433-1371, WhiskeyStreet.com), BTG Wine Bar (63 W. 100 South, 801-359-2814, BTGWineBar.com), Bodega (331 S. Main, 801-532-4042, Bodega331.com) and the Beer Hive Pub (128 S. Main, 801-364-4268).
If craft beer is your thing, check out breweries such as Epic Brewing Co. (825 S. State, 801-906-0123, EpicBrewing.com), Squatters/Wasatch (147 W. 300 South, 801-363-2739, Squatters.com) and Red Rock Brewing Co. (254 S. 200 West, 801-521-7446, RedRockBrewing.com).
The Gallivan Center (239 S. Main, 801-535-6110, TheGallivanCenter.com) hosts "Food Truck Thursdays" for lunch and makes for a great place to meet friends and fill up.
Want to find more nightlife? Visit the nightlife guide on page 62. My favorite is Poplar Street Pub (242 S. 200 West, 801-532-2715, PoplarStreetPub.com), for cheap beer and fabulous burgers.
Summer/Winter Downtown Activities
The Gallivan Center is a year-round concert and event venue that operates the city's outdoor ice-skating rink in the winter. Winter is especially fun downtown. Seeing the thousands of holiday lights at Temple Square (50 E. North Temple, 801-240-4872,
TempleSquare.com
) is a must beginning the day after Thanksgiving through New Year's as is visiting the windows at Macy's at City Creek that showcase ornaments nine feet in diameter and made of candy. Check on Facebook for various Santa pub crawls the week before Christmas. The Winter Market is held Saturdays at the historic Rio Grande Depot (300 S. Rio Grande, 801-533-3500). Capping off the holidays is the EVE WinterFest (
EveSLC.com
)—three days of downtown concerts, DJs and activities for kids and families, culminating with a countdown and giant disco-ball drop outdoors to ring in the new year.
In summer months, from May through October, the Downtown Farmers Market is held at Pioneer Park (350 S. 300 West, 801-972-7800), on Saturdays, 8 a.m.-2 p.m. Also at Pioneer Park, music fans revel at the Twilight Concert Series (TwilightConcerts.com) on Thursday nights July 21 through Sept. 1, 2016, featuring acts like Erykah Badu or Death Cab for Cutie, all for a truly nominal price.
Over at Washington Square, from May 20-22, 2016, celebrate the city's amazingly diverse ethnic communities by partaking in the music, dance, crafts and foods of more than 50 cultures at the three-day Living Traditions Festival (LivingTraditionsFestival.com), produced by the Salt Lake City Arts Council. Admission is free for all attendees.
The Urban Flea Market (600 S. Main, FleaMarketSLC.com) is a free hipster swap meet held on Sundays monthly, May through October, complete with buskers, food trucks and DIY crafts and treasures.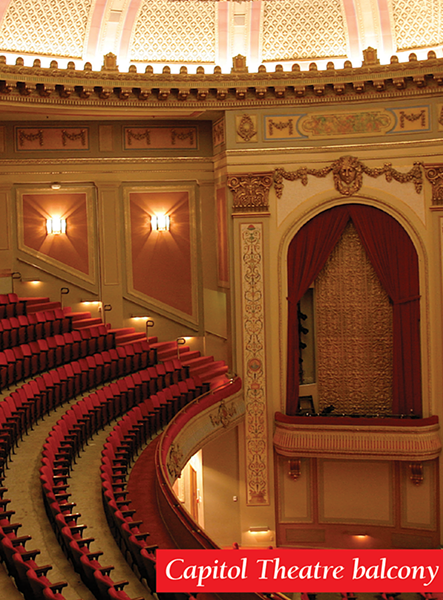 Got Culture?
Downtown is home to Abravanel Hall (123 W. South Temple, 385-468-1010,
Abravanel.Box-OfficeTickets.com
), where you'll see the Utah Symphony perform.
In the Gateway mall area, the Vivint Smart Home Arena (301 W. South Temple, 801-325-2000, VivintArena.com), is home to the city's NBA team, the Utah Jazz, and serves as a venue for pop concerts and rodeos. For smaller shows, check out concert venues The Depot (400 W. South Temple, 801-355-5522, Depot.SLC.com) and The Complex (536 W. 100 South, 801-528-9197, TheComplexSLC.com).
Other must-see downtown cultural gems include architectural wonder of Salt Lake City Main Library (210 E. 400 South, 801-524-8200, SLCPL.org), Capitol Theatre (50 W. 200 South, 801-355-2787, CapitolUT.TicketOfficeSales.com)—home to Ballet West and Utah Opera—and Rose Wagner Performing Arts Center (138 W. 300 South, 801-355-2787, SLCCFA.org), where you'll often see Repertory Dance Theatre and Ririe-Woodbury Dance Co. stage modern-dance performances.
Opening in fall 2016 is the new 2,600-seat Eccles Performing Arts Center on Main Street, the city's premier venue for touring Broadway shows. The Salt Lake Gallery Stroll takes place at various downtown galleries on the third Friday of the month. (Read more about the city's museums on p. 24 and arts & culture on p. 54.)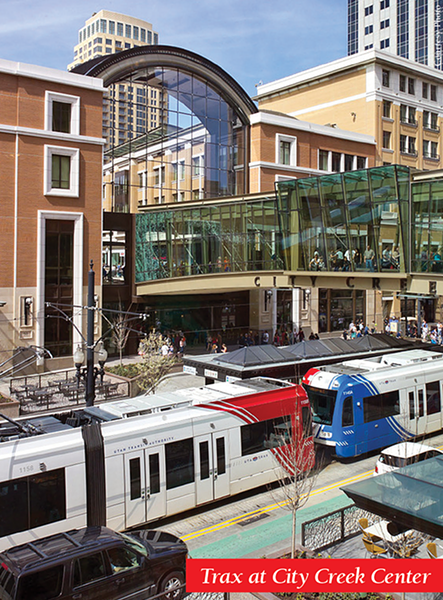 Getting Around Downtown
In addition to
Trax
light rail and
Utah Transit Authority
buses (
RideUTA.com
) that allow visitors and residents to travel free in the downtown "free-fare" zone,
GREENbike
(
GreenbikeSLC.org
) has been happily moving folks around downtown for four years.
Some 20-plus stations are strategically located every few blocks with 150 green-colored bikes (with baskets) ready to go. The bikes are installed in March or April and go back to storage during the snowy season.
It's not a bike-rental but a bike-sharing system, and it's designed for one purpose: taking short trips around town. It's for people wearing regular clothes and carrying ordinary items (hence the basket). Annual-membership holders get unlimited one-hour rides.
Members can take any bike, from any station, as many times as they like, and they can use GREENbike in 14-plus cities throughout the country. They also can pay for a 24-hour Access Pass and a four-day pass that provides unlimited 30 minute trips.
Salt Lake City also has offers Lyft (Lyft.com/Cities/Salt-Lake-City), Uber (Uber.com) and taxi services to and from the ski resorts.
And finally, the city's colorful pedicabs offer rides and tour all around downtown, making bar-hopping that much more fun.
Rose Park
This neighborhood is quickly becoming the hottest place to find affordable housing. Why? Builders downtown are putting up high-rise apartments wherever they can find land to develop, and homeowners seldom sell in neighborhoods like 9th and 9th or Sugar House.
Only five minutes from downtown, Rose Park was developed in the 1940s to house the GIs coming home after World War II. The developer mapped out the area's streets into the shape of roses. The main road (American Beauty) is the stem, the streets were named after rose varieties and the roof shingles on homes in the neighborhood were either green or red. The veterans are now aging out and first-time buyers and flippers are discovering gold in them thar ramblers.
Close by is the Rose Park Golf Course (1386 N. Redwood Road, 801-596-5030, SLC-Golf.com), a flat, cheap and challenging course. There's a Frisbee golf course, too. The Northwest Multi-Purpose Center (1255 Clark Ave., 385-468-1305, SLCO.org/Recreation/Northwest) is state-of-the-art and open seven days a week for indoor aquatics, fitness and classes.
With the 2-year-old Trax line abutting Rose Park, commuters love the close proximity to Salt Lake City International Airport and points in all directions.
The biggest news in Rose Park was the 2015 grand opening of the Salt Lake City Regional Athletic Complex (2280 N. Rose Park Lane, 801-535-7116, SLCGov.com/RAC) which features 16 soccer and multi-purpose fields with an additional main stadium with bleachers, scoreboard and concessions.
MARMALADE & CAPITOL HILL
When the Mormon pioneers settled downtown, they brought fruit seeds and trees from back home. They planted apricots, quince, peaches and much more. Once the fruit ripened, they picked and preserved it (hence the "marmalade" moniker) and sold it on Saturdays at the bottom/west side of Capitol Hill. The area's homes are wonderfully rich in history but there hasn't been much commercial investment until recently. Now, the new
Salt Lake City Library Marmalade Branch
(280 W. 500 North,
SLCPL.org
) is preparing to open on Feb. 27, and new businesses are popping up all around 600 North and 300 West. At the top of the hill sits the majestic
Utah Capitol
(350 N. State, 801-538-3000,
UtahStateCapitol.Utah.Gov
) surrounded by stunning views of the valley. The Legislature meets here beginning on the fourth Monday of January for 45 days.
Memory Grove
(300 N. Canyon Road,
SLCGov.Com/CityParks/Parks
) is a wonderful public park east of the Capitol and worth a stroll (it's pet friendly with a pond for dogs to swim in). Favorite eateries on the Hill besides the cafeteria at the Capitol building is
Em's Restaurant
(271 N. Center St., 801-596-0566,
EmsRestaurant.com
) in an old grocery store as well as
Alchemy Coffee
(271 N. Center
St., 801-403-6157,
AlchemyCoffee.com
).
Beer & Booze
Don't miss the Garage on Beck (1199 N. Beck St., 801-521-3904, GarageOnBeck.com) at the north end of the Marmalade in the remnants of old Swede Town. Emigrants from the 1800s lived in this area and resisted integration with the non-Swedes. All that's left are a few homes and rusty, smelly industrial buildings. The Garage is a pub with a variety of live music. In good weather, the crowd moves to the patio twice the size of the bar after rolling up the big garage door out back. It's probably the only place in the world where you can order Utah's famous Mormon Funeral Potatoes deep fried! Just north on the same street is one of Utah's damned good strip clubs, Northern Exposure (1737 Beck St., 801-355-1488.)
Warm Springs Park
The most underutilized public park in this neighborhood is this 9-acre gem at 800 North and 300 West. There's a nature walk, picnic tables and a nice place to take the kids and dogs (although it's not an off-leash park). At one time, five hot springs bubbled up in this area where railroad workers and families would bathe. The modern streets and highways moved in and filled in all but one of the hot springs—but it's not a bathing destination anymore.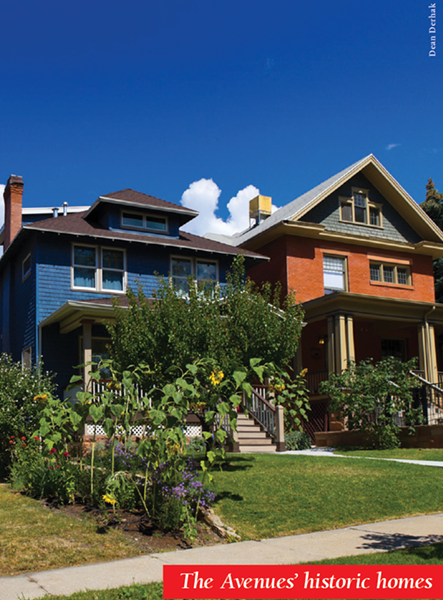 THE AVENUES
Laid out in a perfect grid of avenues (First through 18th) and alphabet streets (A-V), the Avenues (or "Aves") comprise Salt Lake City's first neighborhood. The hills, or benches, are the present-day bastion of Democrats, 100-plus-year-old homes and mid-mod masterpieces. Mule trolleys used to haul folks up the hills, but now longboard skaters tear up the streets after midnight. There's not much commercial business in the Avenues but you will find
LDS Hospital
(Eighth Avenue & C Street, 801-408-1100,
IntermountainHealthCare.org
) and
Shriners Hospitals for Children
(1275 E. Fairfax Road, 801-536-3500,
ShrinersHospitalsForChildren.org
). The city's
really
expensive homes are at the top of the hill or farther east in Federal Heights.
The Salt Lake City Cemetery—the state's largest—is located here (200 N St., 801-596-5020, ci.slc.ut.us/cemetery) on 120 acres, with 9.5 miles of roads and numerous religious/ethnic sections in which 125,000 people have been laid to rest.
Little People Chocolates
Hatch Family Chocolates (376 Eighth Ave., 801-532-4912, HatchFamilyChocolates.com) is old-school hand-dipped candy heaven. It's owned by Kate and Steve Hatch, the little people known for their reality TV show, The Little Chocolatiers, on TLC. Yeah, they are master dippers, but oy vey, try their hot chocolate on a winter's afternoon. They sell ice cream year-round, too.
Eat Up!
Seek out spicy fare at Café Shambala's Tibetan buffet (382 Fourth Ave., 801-364-8558) and Saffron Valley Café (26 E St., 801-203-3325, SaffronValley.com) or the poutine and craft beer made on site at Avenues Proper (376 Eighth Ave., 385-227-8628, AvenuesProper.com)—next door to Hatch Family Chocolates. Or enjoy tapas at Cucina Deli (1026 Second Ave., 801-322-3055, CucinaDeli.com) or yum sandwiches with local foods at the Avenues Bistro on Third (564 Third Ave., 801-831-5409, AvenuesBistroOnThird.com) and Straw Market (390 Fourth Ave., 801-935-4420, Straw-Market.com).
Coffee snobs hang at Jack Mormon Coffee (82 E St., 801-359-2979, JackMormonCoffee.com), Café on First (39 I St., 801-532-8488, CafeOnFirst.com) or they drive through Java Jo's (401 First Ave., 801-532-2899). The Avenues also has a Smith's grocery store (402 Sixth Ave., 801-328-1683, SmithsFoodAndDrug.com) and the only state liquor store on the hill (under Smith's).
Pickleball
The newest sports craze is pickleball, also called "tennis for old people." There aren't too many courts in Salt Lake City proper. But the pickleball courts at Fifth Avenue and C Street are getting plenty of action in this sport that combines elements of badminton, tennis and table tennis. Two, three or four players use solid wood paddles to hit something like a Wiffle ball over a tennis net on a court the same size as a doubles badminton court.
UNIVERSITY of UTAH/FOOTHILL BOULEVARD
Most college towns have some groovy little 'hood near the school where you find used CD shops, dispensaries and coffee shops. The U of U has one block of commercial offerings, between 200 South and 300 South/1300 East and 1400 East. Luck has it that you can get stellar local foods in that small area: over-the-top shakes at B&D Burgers (222 S. 1300 East, 801-582-7200, BandDBurgers.com), some of Utah's finest pizza at The Pie (273 S. 1300 East, 801-582-5700, ThePie.com), veggie burgers at Big Ed's (210 University St., 801-582-9045) and $2 micro brews at the Porcupine Pub & Grille (258 S. 1300 East, 801-582-5555, PorcupinePub.com). The larger retail hub is just south of the university at Foothill Village (1400 S. Foothill Drive, 385-232-5527, FoothillVillage.com), where you'll find a Dan's grocery store (1360 S. Foothill Drive, 801-583-3267, DansFoods.com), high-end fashion stores and killer clothing deals at Stein Mart (1400 S. Foothill Drive, No. 130, 801-583-6800, SteinMart.com) and numerous eateries including MacCool's Public House (1400 S. Foothill Drive, No. 166, 801- 582-3111, MacCoolsRestaurant.com).
The U of U is its own city with 30,000-plus students and is one of the largest employers in Utah. The U is home to four hospitals, both a law and medical school and offers more than 150 undergraduate and graduate programs.
It's a land unto itself to discover, with vestiges of old Fort Douglas on display, an 1800s-era graveyard with even some 1940s-era German headstones. (Nine World War II Nazi POWs killed by a mentally unstable prison guard in a Utah camp are buried here.)
Check out Red Butte Garden and Arboretum (300 Wakara Way, 801-585-0556, RedButteGarden.com) that fills the canyon above the campus, and the copper-clad Utah Museum of Natural History (301 Wakara Way, 801-581-6927, UMNH.Utah.edu). Sadly, school officials haven't made bike sharing a priority on campus, but Trax and shuttle services are available to the campus and its hospitals.
Jews in Utah?
There are five synagogues and about 6,000 Jews who reside in Utah. The I.J. & Jeanné Wagner Jewish Community Center (2 N. Medical Drive, 801-581-0098, SLCJCC.org), located at the north end of the U of U campus, is on the site of the old Fort Douglas Country Club.. Ironically, the country club didn't allow any Jewish members for decades. The JCC has more non-Jewish than Jewish members using its gorgeous facility mainly because it has an open membership and locals in the neighborhood utilize the large swimming pool and gym. The McGillis School (668 S. 1300 East, 801-583-0094, McGillisSchool.org) is a private school based on Jewish values for pre-schoolers through the eighth grade and is nestled just below the university campus across from First Unitarian Church.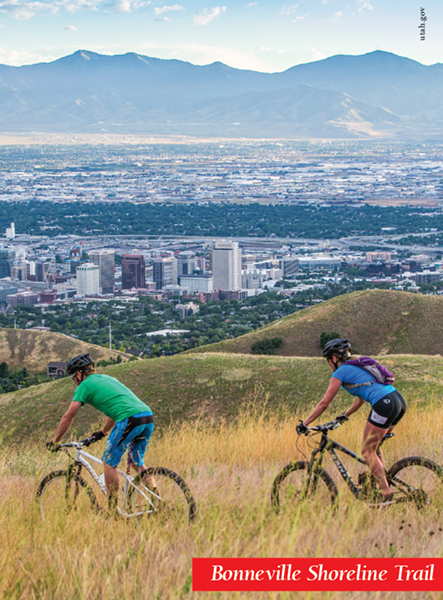 This IS the Place
Next to the University of Utah is This Is the Place Heritage Park (2601 E. Sunnyside Ave., 801-582-1847, ThisIsThePlace.org). Historic buildings that would have been torn down have found a home on 42 acres across from Hogle Zoo (2600 E. Sunnyside Ave., 801-582-1631, HogleZoo.org). The park's namesake was a phrase spoken by Mormon leader Brigham Young who was leading his flock in 1847 to find a new home out West. His scouts came across Salt Lake Valley and galloped back to him. Young reportedly was sick with Rocky Mountain Spotted Fever, but they propped him to see the valley view and he said, "It is enough. This is the right place. Drive on." The living history park also features a Mormon monument open to the public. Just up the road in Emigration Canyon is Ruth's Diner (4160 Emigration Canyon Road, 801-582-5807, RuthsDiner.com), famous for its Mile-High Biscuits and for the late Ruth Evans, the original curmudgeon of an owner who cooked out of a trolley car that she had hauled up the canyon.
Biker Heaven
The ancient Lake Bonneville, of which the Great Salt Lake is a remnant, once filled present-day Salt Lake Valley. If you look up on the valley's foothills, you can see the old shoreline that is in fact full of trilobites and fossils from that era. In the past couple of decades, bikers have clamored to ride north to south along our glorious mountains hoping to avoid freeway or street traffic. The Bonneville Shoreline Trail (BonnevilleShorelineTrail.org) is a safe path for amateur and serious bikers to pedal south from Brigham City to Provo through Salt Lake Valley. It's Utah's second-best bicyclist offering—next to the red rocks of Moab. Bikers can access the trail on the foothills. Within the city itself, Salt Lake City has been installing dedicated bike lanes for several years and has plans for more in the years ahead.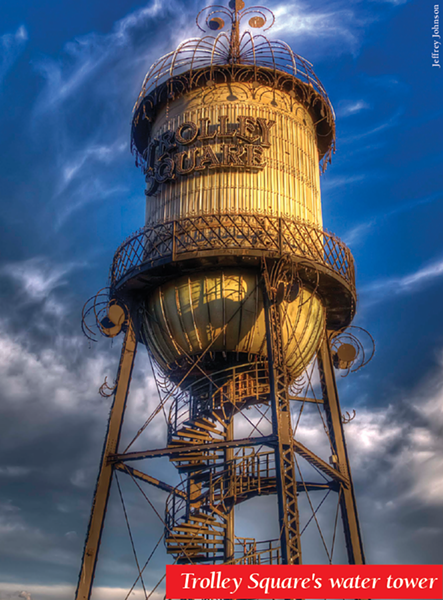 LIBERTY PARK/TROLLEY SQUARE
The 110 acres of
Liberty Park
(600 E. 900 South, 801-972-7800,
SLCGov.com/CityParks/Parks-Liberty-Park
) become the first major public park in Salt Lake City in 1882. Much of the land was purchased from the estate of Brigham Young. As one of the most utilized green spaces by locals, it features a 1.5-mile jogging path, year-round tennis courts, a public swimming pool, basketball and volleyball courts, bocce ball, picnic areas and concessions. The
Isaac Chase Mill
in the middle of the park is the oldest commercial building still standing in Utah. It houses a museum of folk arts and is used for music and dance programs throughout the year.
The park was also the site of the city's first zoo, but the elephant kept getting loose and tangled in neighbor's laundry lines, and so the animals had to move. In its place is Tracy Aviary (589 E. 1300 South, 801-596-8500, TracyAviary.org) which is the country's oldest bird park. A $20 annual pass gives you unlimited visits.
Trolley Square
We humans are dumb. We build a mass-transportation system, tear it down and rebuild it a century later.
While today we have have Trax and Frontrunner, back in the day, we had a citywide trolley system. At night, those trolley cars came home to their "barn," now known as Trolley Square (600 S. 700 East, 801-521-9877, TrolleySquare.com).
Natives love the illuminated water tower above the shopping mall as a landmark that adds a nice touch on the skyline. Locals also love that the old trolley barns with their Mission-style façades that are home to restaurants, shopping and a Whole Foods store.
There are national chains like Pottery Barn (Ste. B102, 801-322-4050, PotteryBarn.com), the Old Spaghetti Factory (Ste. 189, 801-521-0424, OSF.com) and Williams Sonoma (Ste. 312, 801-359-0459, Williams-Sonoma.com), and local gems like Tabula Rasa (Ste. 330, 801-575-5043), Weller Book Works (Ste. 607, 801-328-2586, WellerBookWorks.com) and the silly card shop, Cabin Fever (Ste. 330, 801-363-0828, CabinFever.com).
For those who love meat on a stick and eat-until-you-pop, the Brazilian-themed Rodizio Grill (second floor, 801-220-0500, RodizioGrill.com) is a must-try. The Desert Edge Brewery at The Pub (Ste. 273, 801-521-8917, DesertEdgeBrewery.com) was one of the first retail craft beer restaurants in Utah, but locals know the restaurant as "The Pub."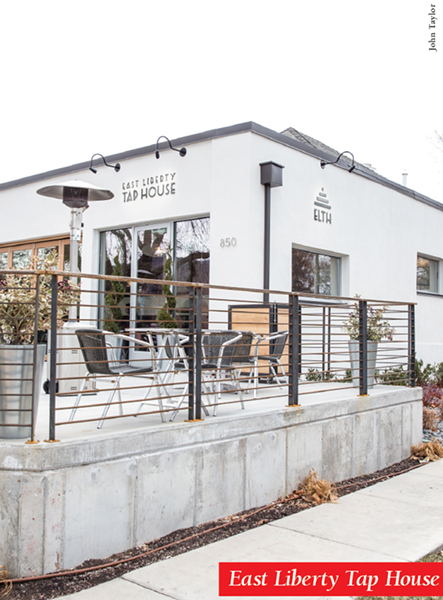 9th & 9th
If you were kidnapped by aliens, blindfolded and teleported to the 9th & 9th neighborhood, you'd think you were in the Hawthorn District of Portland, Ore. (sans marijuana dispensaries). It's been called "the gayborhood" by some and is one of the most walkable 'hoods in the Salt Lake Valley. On summer evenings, you can practice your fly-fishing skills on the lawn of
Western Rivers Flyfisher
(1071 E. 900 South, 801-521-6424,
WesternRiversFlyFisher.com
). You can do your stretches at
9th & 9th Pilates
(854 E. 900 South, 801-410-4180,
9thand9thPilates.com
), mosey around the naughty greeting-card store
Cahoots (
878 E. 900 South, 801-538-0606,
CahootsSaltLake.com
) and grab some Middle Eastern small plates at
Mazza's
(912 E. 900 South, 801-521-4572,
MazzaCafe.com
). It's one of the hippest places in town to live, even with only one neighborhood bar: the recently opened
East Liberty Tap House
(850 E. 900 South, 801-441-2845,
EastLibertyTapHouse.com
). That there are so few places to imbibe in this area is just silly.
For the Fur Bodies
It's obvious this neighborhood loves its pets. The University Veterinary Clinic & Diagnostic Center (952 E. 900 South, 801-596-9005, UVHDC.com) has been seeing dogs and cats and their humans for 20 years and offers not only vet meds and animal surgery but wellness care and dentistry. Posh Paws Small Pet Boutique (1005 E. 900 South, 801-671-6020, PoshPawsSLC.com), just a few doors away, is the go-to groomer. You'll often meet Patty the Pet Psychic (PattyPetPsychic.com) who comes in to talk "bark" with your dogs. The nearby off-leash Herman Franks Dog Park at 1371 S. 700 East is one of the few places downtown where you can let your four-legged friends wear a fancy jacket, prance and play.
The 9 Muses
At the very intersection of 900 East and 900 South are nine 12-foot-tall kinetic sculptures created in 2007 by Seattle sculptor Troy Pillow, inspired by the nine muses of Greek mythology. When the breezes hit them, they spin gently—or swirl madly in the strong winds.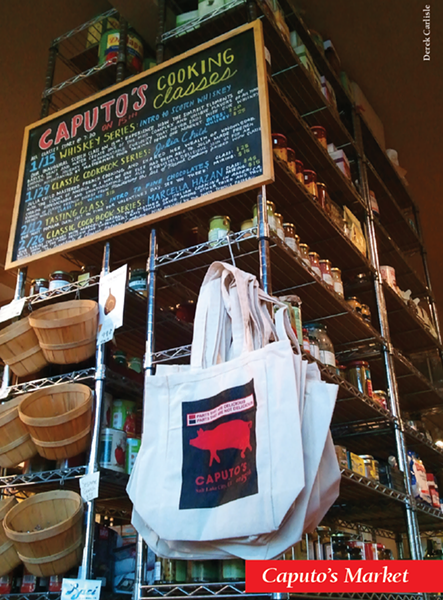 15th & 15th
It's said that if you are lucky enough to live in this east-side neighborhood, you're either a dean at Westminster College, an LDS general authority or you inherited your parents' home. The neighborhood is both stunning and pricey. But this is the place for anyone who loves arts and crafts, Tudor and Federalist architecture and wants to live on streets named after Ivy League schools—Harvard, Yale, Princeton, etc. The highest number of Utah's period cottages are on less than a dozen streets. Originally, the area was home to a dairy farm and mulberry orchards. As a secondary source of income, Pioneers grew silkworms in their attics on the leaves of their fruit trees. Many of the trees still flourish.
The 15th & 15th (1500 E. 1500 South) neighborhood was up a steep grade from downtown, above the pollution of the coal-burning furnaces, fireplaces and stoves. At the turn of the 20th century, after a streetcar began running along 1500 East, developers saw the potential to build homes for residents wanting to escape the bad air below. And so a housing boom was born.
Charm, She Wrote
If you thought independent bookstores and reading were out, you haven't been to The King's English Bookshop (1511 S. 1500 East, 801-484-9100, KingsEnglish.com). Known as one of the finest destinations for mystery-book lovers, this funky store in an old home shares its cozy space with the intimate Italian restaurant, Fresco Italian Cafe (1513 S. 1500 East, 801-486-1300, FrescoItalianCafe.com). Betsy Burton, co-founder and co-owner started The King's English in 1977 in a Tudor house in the small commercial district of the neighborhood. She is often at the store recommending good reads, in between writing books and blogs herself. After you find a good book, walk across the street to Caputo's Deli (1516 S. 1500 East, 801-486-6615, CaputosDeli.com), Einstein Bros Bagels (1520 S. 1500 East, 801-466-8669, EinsteinBrosBagles.com), or sit on the patio of the The Paris Bistro (1500 S. 1500 East, 801-486-5585, TheParis.com) for romance and mussels.
Miller Park
Red Butte Creek runs through this lovely part of town, starting high in the mountains above the University of Utah, running down the hill through Liberty Park, then on to the Jordan River and finally ending up in Great Salt Lake. Miller Bird Refuge & Nature Park (1726 E. 900 South, SLCGov.com/CityParks/Parks-Miller-Park) runs between 1500 East and 1700 East, and follows the course of the creek on both sides of its ravine. The hidden gem was named after the Millers who lived at 1607 Yalecrest Ave. and who donated land to the city to protect the greenspace. In 2010, 33,000 gallons of crude oil gushed from a hole in the Chevron pipeline above Red Butte Creek and flowed into the creek. Chevron was required to restore the waterway to federal standards. About $1 million of restoration funds from the oil giant have been spent on a quarter-mile stretch of the waterway, helping to stabilize the stream bed, establish native trees and plants and improve the trail and signage.
SUGAR HOOD TO BALLPARK
If you can't afford Harvard/Yale homes, you can find more affordable versions of the same era construction west of 700 East. Locals say if you live below 700 East, you live in "Sugar Hood." The area is popular among folks who work or attend classes at the south campus of
Salt Lake Community College
(1575 S. State, 801-957-4868,
SLCC.edu/South-City-Campus.com
). The former South High School campus boasts more than 6,000 students crammed into 100 classrooms, labs and student facilities. Coffee shops, vape stores, pawn shops, tattoo parlors, ethnic restaurants and fast-food chains are clustered close to the college. Farther west is the
Smith's Ballpark
(77 W. 1300 South, 801-350-6900,
MiLB.com
), the stadium for the local minor-league baseball team,
The Bees
, the Triple-A affiliate for the Los Angeles Angels of Anaheim. For $5 on Monday nights, you can get a great seat and a pretty darned good hotdog if you buy your ticket in advance at a Smith's grocery store.
Horizonte
In the 1970s, a long-haired hippie basketball star from Westminster College got a teaching degree. At his first job at Horace Mann Middle School, he began teaching the "troublemakers." He found that with a little different teaching style, and a lot of respect, these students could thrive. James Anderson, now retired, was a visionary who created a Horizonte Instruction and Training Center (1234 S. Main, 801-578-8574, Horizonte.SLCSchools.org) out of nothing. It educates grades 7-12 as well as adults in a special atmosphere where the students come first and learning is revered and honored. Students speak more than 30 languages and come from refugee families all over the world as well as from families who just want a different experience for their student.
Grinders, Not Subs
If you haven't been back East, then you might not know that there's no such thing as a submarine sandwich there. You order a "grinder," like a Philly steak "cheese bomb." Although other authentic cheesesteak shops have come to town, Grinders 13 (1618 S. State, 801-467-3676) was the first to offer a good long sandwich here. Since 1973, they've been piling on the peppers and cheese.
Pet Mortuary
For so many of us, losing a pet can be just as traumatic as losing a child. Thank goodness for Major Street Pet Services (1727 E. Major St., 801-487-2814, MajorStreetPetServices.com) and its sensitive, fairly priced cremation and burial services. When it attempted to become the first mortuary of its kind in Utah, neighbors complained. So instead, the owners took a dilapidated historic Victorian-era home, updated it and installed state-of-the-art cremation facilities. Your vet may put your animal down, but Major Street will give it the burial it deserves.
SUGAR HOUSE
This Old House magazine calls Sugar House "one of the best old-home neighborhoods in the U.S.A." Surrounded by large and small parks and conveniently located off Interstate 80, Sugar House is a mere 17-minute drive to Park City. Sugar House has a colorful history: In the 1850s, Brigham Young tried to start a sugar mill here, but it didn't pan out. It was also the site for the Utah Territorial Penitentiary. When the prison was relocated to Draper in 1951, the land then became a 110-acre park and high school campus. It became known as the furniture-store capital of the West in the 1950s because of the preponderance of retail furniture stores located along 1100 East and 2100 South. Now, it's hipster heaven with a great walkable nightlife featuring brew pubs, local restaurants and kitschy clothing stores, along with a few chain stores and a Whole Foods. It's the stomping ground for the 3,500 students from nearby Westminster College (1840 S.1300 East, 801-484-7651, WestminsterCollege.edu), a private liberal-arts college founded in 1875, the same year that Brigham Young University opened in Provo. With 70 majors and 13 graduate programs, the college is rated one of the top five of its size in the country.
Booze & Bars
Sports fans in Sugar House love Fiddler's Elbow (1063 E. 2100 South, 801-463-9393, FiddlersElbowSLC.com), SugarHouse Pub (1992 S. 1100 East, 801-413-2857) and the tiniest bar of all, The Bar in Sugarhouse (2168 E. Highland Drive, 801-485-1232). For more serious gastropub snobs, there's the 260-seat Wasatch Brew Pub (2110 E. Highland Drive, 801-783-1127, WasatchBeers.com) and The Annex by Epic Brewing (1048 E. 2100 South, 801-742-5490, TheAnnexByEpicBrewing.com). Wasatch is famous for Polygamy Porter "nitro in a bottle," while Epic's 36 craft beers offer something for every taste. Dress casual and hit the Campfire Lounge (837 E. 2100 South, 801-467-3325, CampfireLounge.com) with a dog-friendly patio. Local spirit connoisseurs recently have discovered a small-batch distillery on the west end of Sugar House. The Sugar House Distillery (2212 S. West Temple, 801-726-0403, SugarHouseDistillery.net) can sell directly to customers at its packaging store—a first since the days of Prohibition. The distillery is known for both vodka made from Utah water and its honey whiskey. There are only 44 liquor stores in Utah and none are open on Sundays.
The Country Club/Parleys
Incorporated in 1899 and charging a $25 membership fee, the Salt Lake Country Club (2400 Country Club Drive, 801-466-8751, SaltLakeCountryClub.com) is one of the oldest private clubs in the country. The original golf course and clubhouse were located in the Gilmer Park area of 9th & 9th; the club moved to its more exclusive location and opened for play in 1921. The 175 acres of rolling links and club house offer fewer than 1,000 golf and social members a stunning setting if you can pony up the more than $100,000 in fees to join.
If that's beyond your budget, the public course, Bonneville Golf Course (954 Connor St., 801-583-9513, SaltLakeCountryClub.com), just a short jaunt further north, is one of the best public courses in the West. Those who don't swing clubs can enjoy jogging or biking around the public course.
The area of 21st & 21st is undergoing gentrification and revitalization. 2100 South is the main drag that runs east and west through all of Sugar House, and it gets you onto Interstate 80 to Parleys Canyon, Park City and the wilds of Wyoming.
Hey Punks!
Still have that shredded T-shirt with the safety pins all over it? Collect 7-inch vinyl records? Looking for those hard-to-find Sex Pistols or Black Flag records? Raunch Records (1119 E. 2100 South, 801-467-6077) is the granddaddy of odd and angry as the city's first punk-music store. Audiophiles can still find the choicest '80s music they've missed and talk to the guy who helped propagate the alt music scene behind this Zion curtain. The store, owned by Brad Collins, sits across the street from big box Barnes & Noble and sells magazines, books, mostly vinyl, CDs and stickers that chains would never stock on their shelves.
Parley P. Pratt
Precocious people prying into the past might notice the name of ol' Parley P. on street signs around Salt Lake Valley. There's even a bronze statue of Parley P. Pratt at the Fresh Market on Parleys Way and 2300 South. The LDS polygamist explored and surveyed the canyon area just east of his statue and helped build and maintain the first public road though that mountainous pass. Sadly, he was murdered by his estranged 12th wife's ex-husband in 1857. As a member of the original LDS Quorum of the Twelve Apostles, the prolific Parley Pratt had 30 children, 266 grandkids and more than 50,000 descendants, including former presidential candidate Mitt Romney and Jon Huntsman Jr., former Utah governor and ambassador to China.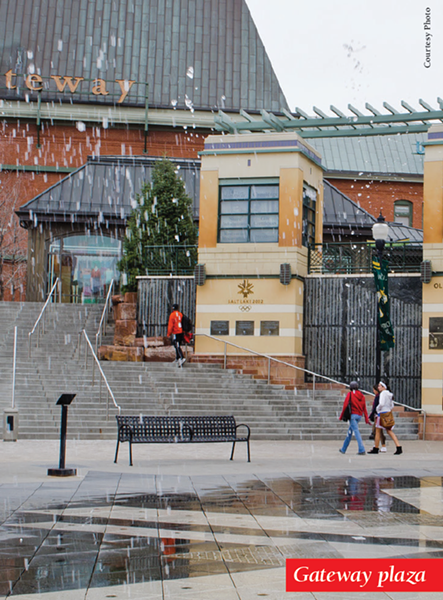 THE DEPOT/GRANARY DISTRICT
Until recently, when mentioning the area west of Pioneer Park, most locals thought of the homeless population since several shelters are located in the area. But after The Gateway mall (18 North Rio Grande St., 801-456-0000, ShopTheGateway.com), was built in 2001, things changed. Residents and business people began seeing the potential of an area that previously had been railroad tracks and aging industrial buildings. West downtown's Depot District (so named for the Rio Grande and Union Pacific depots just a few blocks apart) as well as the Granary District are now getting the attention they deserve. They represent downtown's last bastions of land and buildings that can be cleaned up and rebuilt, but kept affordable for both housing and businesses.
Shelter From the Storm
The nonprofit Volunteers of America is building a youth center (888 S. 400 West, 801-355-1528, VOAUT.org/Volunteer-At-The-Homeless-Youth-Resource-Center) to provide emergency housing for 30 homeless youth between the ages of 15-22. The new building will have 20,000 square feet of housing, 24/7 services, classrooms and computer stations and an interior courtyard.
The Artspace Influence
Founded in 1980, Artspace is best known for reclaiming blighted buildings, especially with its first project. Pierpont Avenue warehouses were repurposed into groovy live/work spaces on the south side of the street between 300 and 400 West. In 1995, Artspace made the California Tire & Rubber Co. Building (353 W. 200 South, 801-303-1221, ArtspaceUtah.org/Spaces/Artspace-Rubber-Company) located above Uptown Cheapskate (353 W. 200 South, 801-931-3388, UptownCheapskate.com) and the Jade Market (353 W. 200 South, 801-521-2106). In 2001, Artspace built 62 rentals from scratch for its Bridge property that houses the studios for Spyhop (511 W. 200 South, 801-532-7500), where students learn filmmaking and recording.
Trains used to pull into Artspace City Center (511 W. 200 South, 801-364-1019), a former ZCMI warehouse, to unload their goods. It was redesigned to allow an interior courtyard for 18 live/work townhomes. It also houses the Utah Arts Festival and Art Access groups.
Artspace then bought land in the Granary District and cleaned up the brownfield on the Utah Barrel & Scrape site before erecting new housing known as Artspace Commons (423 W. 800 South & 824 S. 400 West, 801-310-9324), which opened in 2010. Next door to the Commons, developers opened Artspace Solar Gardens (850 S. 400 West, 801-310-9324, ArtspaceUtah.org/spaces/Artspace-Solar-Gardens) in 2013 with enough solar photovoltaic panels to power the entire building.
Now Artspace is rehabbing the long-abandoned Beehive Building next to City Center; called Macaroni Flats, it is slated to open next year.
Another Artful Space
Frida Bistro (545 W. 700 South, 801-983-6692, FridaBistro.com) is a surprising find on the west side. Don't go here expecting standard Mexican fare. Named after Mexican artist Frida Kahlo, here you'll find food to match Kahlo's passion for art. It's innovative and sophisticated Mexican cuisine served in a eclectic art-rich setting.
RIVER DISTRICT
The Salt Lake Valley is cut in half by the meandering Jordan River which flows north from Provo to the Great Salt Lake. Salt Lake City leaders have pretty much ignored the west side of town for half a century or more and recently poured millions of dollars into a light rail extension to the east side in Sugar House. Now, it's time for Glendale and Poplar Grove to get their due. Parts of town known as Glendale, Poplar Grove, Euclid, Fairpark and Jackson are now being repackaged in the city's new west side master plan as "The River District." The International Peace Gardens and Jordan Park take up the south end of the area, and the Utah State Fairpark takes up the north side. Among Utah's most well-known restaurants, Red Iguana (736 W. North Temple, 801-322-1489, RedIguana.com) and Red Iguana 2 (866 W. South Temple, 801-214-6050, RedIguana.com), are located here. In and around the freeway and train tracks are a slew of other local delights: Hook & Ladder Co. (1313 California Ave., 801-972-2336), Mestizo Coffeehouse & Art Gallery (641 N. West Temple, 801-596-0500, MestizoCoffeehouse.com) and other Latin delights like El Asadero Mexican Food (1011 W. North Temple, 801-328-4747), Sonsonateco Restaurant (1264 W. 500 North, 801-596-3596), Taqueria El Rey De Oros (157 S. 900 West, 801-322-3176) and Julias Mexican Food (51 S. 1000 West, 801-521-4228).
Red Iguana Too Full?
Every town has that one local restaurant where people will wait in line for an hour to eat. Red Iguana's moles are so delicious that its two locations are often full. Visitors tend to hover at North Temple, and a block away, the locals hang out at the South Temple location. Here are a few tips to get your Iguana on: 1. Go earlier: Both open at 10 a.m. on Saturdays and Sundays, with a full complement of Mexi-breakfast items; 2. call in your order for pick up; or 3. consider eating at the third Red Iguana location in City Creek mall's food court. Or just head on over to Chunga's (180 S. 900 West, 801-953-1840, ChungasMexican.com) for the best tacos pastor in town. They have a rare outside patio, too.
Sugar Space
Salt Lake City's west side recently got a great, but hidden, dance and events center known as Sugar Space (132 S. 800 West, Salt Lake City, 888-300-7898, SugarSpace.com). The facility is privately owned but can be rented by any group, for performances or private celebrations. Not only can you attend award-winning plays but events like the Ethiopian New Year's party and dance recitals and classes because, well, it's owned by dancers.
West Side Pyramid
Brigham Young operated the first winery in Utah, but then God told the Mormons that alcohol should be banned in sacramental worship. About 150 years later, people following the Summum philosophy built a pyramid (707 Genesee Ave., 801-355-0137, Summum.US/Pyramid) for their temple mediations and to make sacred wine. The State of Utah found out and forced the group to become a licensed winery because of its "Nectar Publications" made there. The publications (aka wines) have their own unique message to carry to the brain. The public is welcome to attend services and find out more about Summum.
Read more about the city's restaurants, nightlife, museums, arts and more in other sections of this guide. CW
Babs De Lay is owner/broker of Urban Utah Homes & Estates and serves on the Utah Transit Authority board. She pens the Urban Living column for City Weekly.

MUSEUMS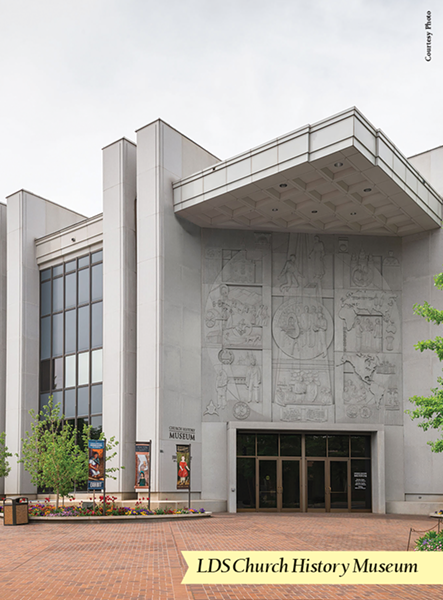 Dedicated to spreading learning, art and culture, Salt Lake City museums combat the stereotype of dusty old halls of spartan boredom. Here, these fine institutions have entered the 21st century with style and grace, and most stay open various evenings to accommodate patrons with busy work schedules. Visitors shouldn't miss these cultural hubs that showcase everything from Mormon pioneers to mummies; David Brothers to dinosaur bones. For extra fun, check out our scavenger hunt that plumbs the depths and heights of each museum. Keep an eye out for these oddities and treasures!
LDS CHURCH HISTORY MUSEUM
Across the street from historic Temple Square, the museum offers a glimpse into the history of the religion that came to define Utah. Run by The Church of Jesus Christ of Latter-day Saints, the museum is naturally more interested in faith-promoting interpretations of history, though the collections here still provide much to satisfy those interested in the dawn and rise of the Mormon faith. Perhaps the most intriguing collection, however, is "Tell Me the Stories of Jesus," a modern collection of faith-centric art that features traditional paintings, sculptures and pieces that cross genre lines. Scavenger hunt: Look for the golden tile, part of a work depicting one of LDS founder Joseph Smith's iconic visions.
45 N. West Temple, 801-240-3310. Hours: Monday-Friday, 9 a.m.-9 p.m.; Saturday, 10 a.m.-5 p.m.; closed Sunday. Admission free. History.LDS.org
GILGAL GARDEN
It's a pocket park hidden in the middle of city block, a kind of outdoor museum. After retiring from a lifetime of masonry in the mid-'50s, Mormon bishop and businessman Thomas Battersby Child Jr. began engraving his beliefs into stone, seemingly to pose the philosophical question, "What's it all about?" Gilgal Gardens is known for its eccentric chiseled stone art, including a 25-ton sphinx with the visage of LDS Church founder Joseph Smith, depictions of biblical stories and a tribute to masons. Scavenger hunt: Look for the head of "Nebuchadnezzar's Dream" along with various carved body parts spread across a mound.
749 E. 900 South, 801-582-0432. Open daily, April-September, 8 a.m.-8 p.m.; October-March, 9 a.m.-5 p.m. Admission free. GilgalGarden.org
NATURAL HISTORY MUSEUM OF UTAH
Housing over 1.5 million objects in its collections, the Natural History Museum of Utah overlooks the Salt Lake Valley from its prime location in the foothills east of the city. It's easy to get lost among the museum's relics of the past, including its collection of more than 3,000 local American Indian artifacts and exhibits of biology, geology and, of course, paleontology. Walk among numerous reconstructed dinosaur skeletons, some of them massive, indeed, as you tour the remnants of the past.
Scavenger hunt:
Search for the globe showing the world as it looked at different points in geological history. How different did the world look 300 million years ago?
301 Wakara Way, 801-581-6927. Hours: Daily, 10 a.m.-5 p.m.; Wednesdays, 10 a.m.-9 p.m. Admission: adults, $13; children (age 3-12), $9; young adults (age 13-24), $11; seniors (65+), $11; children 2 and younger, free. NHMU.Utah.edu
PIONEER MEMORIAL MUSEUM (DAUGHTERS OF THE UTAH PIONEERS)
Perched next to Utah's regal Capitol building, the Pioneer Memorial Museum captures the life and times of 19th-century settlers and pioneers. Built as a replica of the old Salt Lake Theatre and run by the Daughters of the Utah Pioneers, the museum features oddities, souvenirs, journals, personal effects, photos and official documents that all add to the incredible story of these early founders and colonizers, many of whom fled to the West from religious persecution. Scavenger hunt: Can you find the miniature globe that opens up and doubles as an inkwell?
300 N. Main, 801-532-6479. Hours: Monday-Saturday, 9 a.m.- 5 p.m.; Wednesday, 9 a.m.-8 p.m.; closed Sundays. Admission free. DUPInternational.org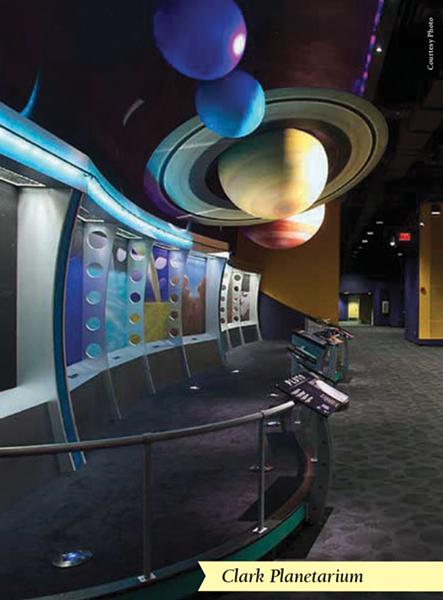 CLARK PLANETARIUM
In addition to its popular laser and star shows, as well as IMAX productions, Clark Planetarium features 10,000 square feet of exhibit space where students of the stars can catch NOAA's computer animation globe "Science on a Sphere." The Foucault pendulum, Earth globe, meteorites, telescope displays and Hubble Space telescope video are perennial favorites. And don't miss artist George Rhoads "Newton's Daydream" audio-kinetic sculpture.
Scavenger hunt:
Look for the authentic moon rock sample on permanent loan from NASA, obtained from the Apollo 15 mission.
110 S. 400 West, 385-468-7827. Hours: Lobby, exhibits and store open at 10:30 a.m. every day except Thanksgiving and Christmas. It closes at 7 p.m. Sunday-Wednesday; 10 p.m. Thursday; and 11 p.m. Friday and Saturday. Hansen Dome and IMAX admission: adults, teens, seniors, $9; children 12 and under, $7. ClarkPlanetarium.org
THE LEONARDO AT LIBRARY SQUARE
Located next to the Salt Lake City Main Library, the Leonardo extends the library's aims with a hall bursting with learning and discovery. Featuring many kid-friendly hands-on exhibits of science, perception, optical illusion, popular history and the wonders of the everyday, the highlight of each tour may come from the touching collection No Fixed Address, illustrating the lives and tragedies of the modern homeless. Be sure not to miss the limited-time Mummies of the World exhibition, here until March 6. Scavenger hunt: Try and find the glow-in-the-dark fish.
209 E. 500 South, 801-531-9800. Hours: Daily, 10 a.m.-5 p.m.; Friday 10 a.m.-10 p.m. Admission: adult (age 18-64), $9.95; children (6-11), $6.95; young adult (12-17) & student (with ID), $7.95; military (with ID) & seniors (65+), $8.95; children 5 and under free. TheLeonardo.org
UTAH MUSEUM OF CONTEMPORARY ART
While decidedly smaller than others on this list, the Utah Museum of Contemporary Art, located at the heart of downtown Salt Lake City next to the Salt Palace Convention Center, presents perhaps the most challenging and unique modern-art collections found among its peers. While exhibits change fairly often, current offerings starting Jan. 29 include David Brothers: Rolithica, an exhibit combining Brothers' expertise in cinematic set design with his surreal artistic vision, here through April 30, and Andrew Moncrief: A Strange Feeling, an oil-paint collection dedicated to subverting traditional ideals of gender roles through imagery reminiscent of professional wrestling, here through March 19. Scavenger hunt: Search for a collection of used bicycle parts repurposed as jewelry.
20 S. West Temple, 801-328-4201. Hours: Tuesday-Thursday, 11 a.m.-6 p.m.; Friday, 11 a.m.-9 p.m.; Saturday, 11 a.m.-6 p.m.; Closed Sundays and Mondays. Admission free with suggested $5 donation. UtahMOCA.org
DISCOVERY GATEWAY
Located at the center of The Gateway mall, Discovery Gateway differs from other museums on this list. Unlike its fellows, this museum caters to an exclusive clientele: kids. Bridging the divide between reality and imagination, Discovery Gateway offers equal parts art and science as it engages with kids on their level, promising a day full of fun and learning. A natural pick for families, older visitors will easily find their own amusements in the surrounding mall.
Scavenger hunt
: Find the listening tube, a contraption that lets you talk with someone on the other side of the museum.
444 W. 100 South, 801-456-5437. Hours: Monday-Thursday, 10 a.m.-6 p.m.; Friday & Saturday, 10 a.m.-7 p.m.; Sunday, 12 p.m.-6 p.m. Admission: general, $9.50; Sunday, $6; seniors (65+), $7; children under 2, free; discounts for pre-registered groups available. DiscoveryGateway.org
Editor's Note: Utah's premier fine arts museum, the Utah Museum of Fine Arts, located at the University of Utah, closed for renovations this year, to reopen in the spring of 2017.
PEAK PERFORMANCES
If you love arts and entertainment, this Rocky Mountain valley hits all the high notes.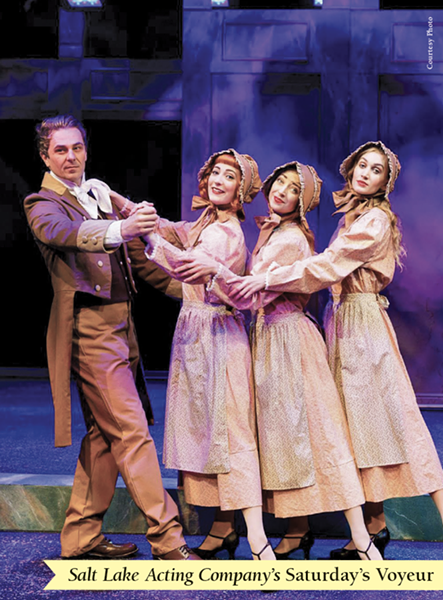 Newcomers to the Salt Lake Valley don't know quite what to expect from the local performing arts scene—and I know, because I was once one of them. A native Californian who relocated here in the 1990s, I wondered if I'd find anything akin to the lively environment for theater, dance, visual arts, comedy and more that I would be leaving behind.
It would be an understatement to say that I was pleasantly surprised. The Wasatch Front teems with talented artists—with much of the work supported by the Salt Lake County Zoo, Arts & Parks (ZAP) tax—and there's no excuse for a visitor or newcomer not to get a taste of all that's available here.
THEATER
From Broadway hits to brand-new works, local theater companies provide a fascinating range of options for those who love their drama live and in person. Pioneer Theatre Co. (300 S. 1400 East, 801-581-6961, PioneerTheatre.org), the resident theater company at the University of Utah, mounts a September-May season that mixes beloved musicals, classic plays from Shakespeare to Arthur Miller, and intriguing newer works. Tremendous production values are always found here, as the current season finishes up with An Inspector Calls (Feb. 19-March 5), Cowgirls (March 25-April 9) and The Count of Monte Cristo (May 6-21).
Salt Lake Acting Co. (168 W. 500 North, 801-363-7522, SaltLakeActingCompany.org) is best known for Saturday's Voyeur (June 22-Aug. 28), its annual musical revue of Utah's most controversial and newsworthy local stories, told from a bawdy perspective considerably left of the state's political mainstream. But SLAC also showcases plays from national and regional playwrights, including this season's Climbing with Tigers (March 4-26) and Stupid F***ing Bird (April 6-May 1).
Several companies share a home at downtown Salt Lake City's Rose Wagner Performing Arts Center (138 W. 300 South). A consistent winner of Best of Utah Arts awards from City Weekly readers, Plan-B Theatre Co. (801-355-2787, PlanBTheatre.org) has come to be the premier showcase of world-premiere plays by Utah writers; catch a glimpse of that local talent in Based on a True Story (Feb. 25-March 6) and Kingdom of Heaven (March 31-April 10). Pygmalion Theatre Co. (801-355-2787, PygmalionProductions.org) has built its reputation on a mission to highlight plays by and about women, like Selma 65 (March 4-19) and Remington & Weasel (April 22-May 7).
And Wasatch Theatre Co. (801-355-2787, WasatchTheatre.org)—recently merged with Silver Summit Theatre Co.—features a mix of intimate plays like Stage Kiss (April 26-May 14) and its own efforts to nurture local talent like the annual Page-to-Stage Festival (June 16-18).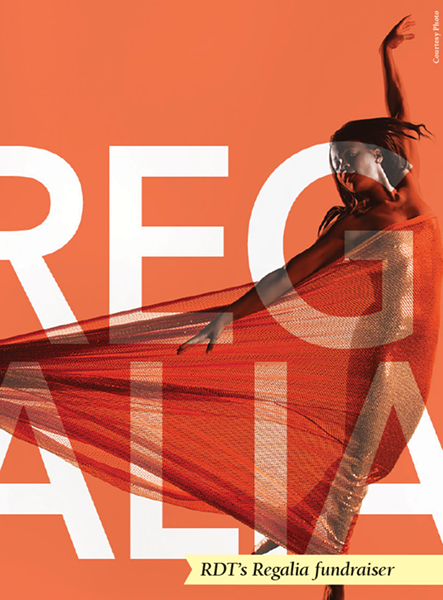 With theater space at a premium, some smaller companies produce shorter seasons, but still offer terrific productions. Keep an eye out for shows by Utah Repertory Theatre Co. (UtahRep.org)—featuring familiar hits like Doubt (March 4-20), Cabaret (Aug. 12-28) and Heathers: The Musical (Nov. 4-20)—and The Hive Theatre Co. (HiveTheatre.com)—with Martin McDonagh's The Pillowman (April 22-30). If you want to get a glimpse of the next generation of Utah theatrical talent, catch a show at the University of Utah's Babcock Theatre and Studio 115 (Theatre.Utah.edu) with The Importance of Being Earnest (Feb. 26 -March 6) and As You Like It (March 4-12).
Not surprisingly, Utah is also home to several family-friendly theater venues: Hale Centre Theatre (3333 S. Decker Lake Drive, West Valley City, 801-984-9000, HCT.org) presents big, bold theater-in-the-round productions of shows like The Pirate Queen (Feb. 12-April 2), Peter and the Starcatcher (April 15-May 18), Big River (May 26-July 23) and Disney's Beauty and the Beast (Aug. 5-Oct. 1). Broad parodies and old-time melodramas are the order of the day at Desert Star Playhouse (4861 S. State, Murray, 801-266-2600, DesertStar.biz). And The Off Broadway Theatre (272 S. Main, 801-355-4628, TheOBT.org) presents genre satires with a local spin like Greece Is the Word (March 11-April 16) and Transmorfers (Aug. 5-Sept. 10), while also serving as home base for the improv comedy of Laughing Stock (LaughingStock.us)
If you're looking to catch up on the hottest new Broadway productions as they tour the country, Broadway Across America-Utah (800-259-5840, SaltLakeCity.Broadway.com) brings them to the Capitol Theatre—at least until the brand-new Eccles Theater opens on Main Street this year. The current season features A Gentleman's Guide to Love & Murder (March 1-6), Newsies (June 7-12) and Motown: The Musical (June 28-July 3).
DANCE
Whether your preference is the classical lines of ballet or the urgency of modern dance, Utah's amazing companies—many of them featuring locally grown talent—turn motion into magic. Over its 50-year-plus existence, Ballet West (50 W. 200 South, 801-869-9000, BalletWest.org) has become a nationally renowned company, presenting classics in the ballet canon (Romeo and Juliet, Feb. 12-20; Beauty and the Beast, March 31-April 3; and The Nijinsky Revolution, April 15-23) as well as daring new work (Innovations, May 20-28). And every year, the annual holiday production of The Nutcracker continues to be a tradition passed down from one generation to the next.
Now in its 52nd season, Ririe-Woodbury Dance Co. (801-297-4241, RirieWoodbury.com) continues the legacy of founders Shirley Ririe and Joan Woodbury, with a commitment not just to performance, but also to education and preserving the history of dance, like its long-standing partnership with the Nikolais/Louis Foundation to celebrate the work of Alwin Nikolais. World-premiere performances will be on the bill when Spring Season closes the season April 7-9.
Another half-century of dance excellence is represented by Repertory Dance Theatre (801-534-1000, RDTUtah.org), with a mission to dedicated to "the creation, performance, perpetuation and appreciation of modern dance." Revere honors the choreography of José Limón April 14-16.
For a sometimes-unconventional approach, choreographer Stephen Brown's Sweet Beast Dance (SBDance.com) produces an annual show each June that pushes the envelope of mixing movement and (often) the macabre.
A lighter side is represented in the work of Odyssey Dance Theatre (801-495-3262, OdysseyDance.com), which fuses modern dance, hip-hop, jazz and more into pop-culture-tinged performances. The annual touring Thriller production—full of Halloween-themed thrills—packs theaters every fall; other performances include the holiday ReduxNut-Cracker in December and Shut Up & Dance (March 9-19).
COMEDY
You need to laugh sometimes to stay sane, and the talent and local comedy venues is doing its part to help maintain that sanity. The big name locally is
Wiseguys
(
WiseguysComedy.com
), with two venues turning over their microphones every weekend to both local funny-people and big-name national headliners. New this year is a spot conveniently located in downtown Salt Lake City's Gateway Mall (194 S. 400 West, 801-532-5233), while fans of comedy farther north can enjoy the Ogden location (269 25th St., 801-622-5588).
Other locations provide stages for stand-up comedy, open-mic and improv performances on a more irregular basis. Watch the schedules for Club at 50 West (50 W. 300 South, 801-961-1033, Club.50WestSLC.com), Quick Wits (695 W. Center St., Midvale, 801-824-0523, QWComedy.com) and Sandy Station (8925 S. Harrison St., Sandy, 801-255-2078, SandyStation.com) for event information.
CLASSICAL MUSIC & OPERA
World-class performances of music that span centuries can be found in this place. Utah Symphony (801-533-6683, UtahSymphony.org), under music director Thierry Fischer, provides a full season that
includes everything from "pops" performances of movie music and holiday favorites, to appearances by phenomenal soloists playing the works of Rachmaninoff, Saint-Saëns and a host of classical composers. The 2015-16 season has also featured the complete cycle of Mahler's symphonies (concluding with No. 9 on May 27-28).
The Symphony merged in 2002 with the Utah Opera (801-533-5626, UtahOpera.org), and their collaborations continue to provide dynamic productions for local audiences. The current season still includes masterpieces like Verdi's Aida (March 12-20) and Mozart's The Marriage of Figaro (May 7-15).
FILM
Going to the movies can still be a chance to experience art. The nonprofit Salt Lake Film Society (801-321-0310, SaltLakeFilmSociety.org) operates the six-screen Broadway Centre Cinemas (111 E. 300 South) and Tower Theatre (876 E. 900 South), presenting the best of American independent, non-English language and documentary films. The Broadway also houses regular video art installations in conjunction with CUAC, while the Tower includes one of the state's best collections of classic films on DVD for rental
The Utah Film Center (801-746-7000, UtahFilmCenter.org) presents free screenings of unique films throughout the state, often with filmmaker Q&A opportunities, and hosts the annual Tumbleweeds Film Festival for children and teens.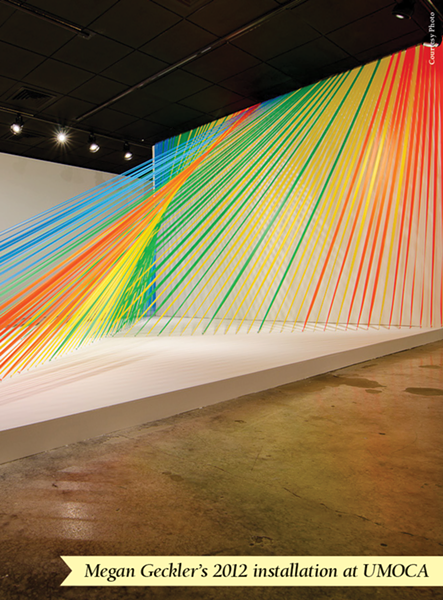 VISUAL ARTS
You'd need an entire additional publication to name all the local galleries, coffee shops and other spaces displaying amazing art in Utah—and that's not even counting the Utah Museum of Fine Arts, which will be closed for renovation throughout 2016. The Utah Museum of Contemporary Art (20 S. West Temple, 801-328-4201, UtahMOCA.org) and its multiple gallery spaces provide a home for up-and-coming local artists, as well as opportunities to see some of the best work from around the world, representing painting, sculpture, mixed media and more.
The Salt Lake Arts Council supports artists in a variety of disciplines and media, as well as providing venues like the Art Barn/Finch Lane Gallery (54 Finch Lane, 801-596-5000, SaltLakeArts.org) to display the works of some of our most talented artists. Similarly, the Utah Division of Arts & Museums supports its own spaces for preserving the history of Utah's support for the arts. Visit the Rio Gallery (300 S. 455 West, Heritage.Utah.gov) in the old Rio Grande Depot for exhibitions like The Frontier Fellowship: The First Five Years (March 18-May 13).
To appreciate the wide variety of talent local galleries represent, check out the monthly Gallery Stroll (GalleryStroll.org), with artist receptions and open houses scheduled for the third Friday of most months.

A Local's Bucket List Things you gotta do to call yourself a Salt Laker.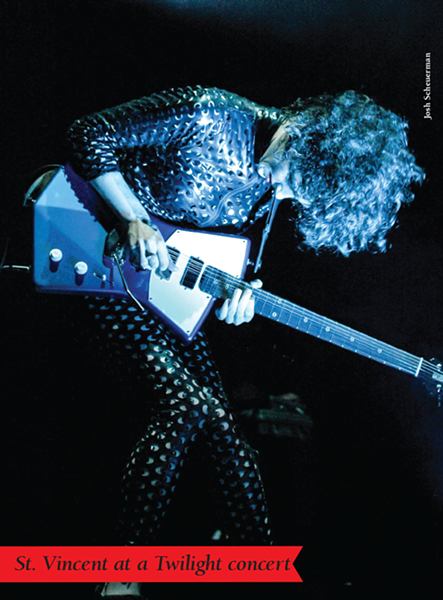 E
very city has its one-of-a-kind experiences that put you in touch with the local heartbeat. You can't walk down Main Street without seeing one-off shops and sidewalk cafés that sing their siren songs to you, nor can you talk to a resident without learning about something that you "must" do in the city. Though this list is far from complete, here are a few rites of passage that will get you on the way to becoming a real Salt Laker. Once you've danced atop the proverbial coals, you will have earned your bona fides: you'll be a local. So skip the chain restaurants and the mall, and go out looking for the heart of Salt Lake City.
Watch a Sundance Film at the Tower Theatre
Operated by the Salt Lake Film Society, the Tower Theatre is central to Salt Lake's art-house cinema experience. The theater, built in 1928 in the 9th & 9th neighborhood, primarily shows independent films—including first-run premieres of Sundance films—with the occasional classic, making it a gem in the heart of Salt Lake City. It's also a great place to rent classic movies. For the true Salt Lake experience, swing by The Coffee Garden next door before or after a show—but make sure to linger and enjoy the camaraderie; the café is always swarming with locals. Tower Theatre, 876 E. 900 South, Salt Lake City, 801-321-0310, SaltLakeFilmSociety.org; Coffee Garden, 878 E. 900 South, Salt Lake City, 801-355-3425
Sip a brew at a Twilight Concert
Every summer, the Salt Lake City Arts Council invites some of the top musicians from around the country—and even the globe—for the Twilight Concert Series, held outdoors in downtown's Pioneer Park. In the past, locals have been treated to such phenomenal bands as Death Cab for Cutie, Run the Jewels and The Word, and for a truly nominal admission price. But what about the crowds and the heat, you ask? It's all part of the experience—if the locals can brave it, so can you. Pioneer Park, 350 S. 300 West, Salt Lake City, 801-596-5000, TwilightConcerts.com
Eat a Döner Kabob at Spitz
Salt Lakers don't have to go all the way to Europe for Mediterranean delicacies, they simply swing by central downtown. Tucked away just off of Main Street, Spitz serves up Döner Kabobs and Sangria for Salt Lakers in the mood for something exotic. When you're downtown, bypass the fast food and eat like a local—with a Mediterranean flair. Spitz, 35 E. 300 South, Salt Lake City, 801-364-0286, SpitzSLC.com
Get pierced at Koi Piercing STUDIO
Koi Piercing Studio is a local institution, having been around since 1997: Koi was among the first Utah studios to focus strictly on body piercing. With nary a piercing gun in sight, the parlor is extremely sanitary and gives off a medical vibe. Prior to taking the plunge, after a fair amount of preparation, you'll be poked with an ultra-fine needle. The piercers never fail to offer advice as to where to place your new jewelry. Don't be intimidated by the heavily pierced employees, they're as nice as can be. So, when it's time to get that piercing to celebrate your arrival in Utah, just dive into the Koi experience.
Koi Piercing Studio, 1301 S. 900 East, Salt Lake City, 801-463-7070, KoiPiercingSLC.com
Wave a flag at the Pride Parade
Utah may have a conservative reputation, but Salt Lake City blows it out of the water every summer with its Utah Pride Festival, the cornerstone of which is the Pride Parade. Organizations from the fire department to local Boy Scout chapters have been known to get involved, while tens of thousands of people look on. All of the festivities are in support of the Utah Pride Center. Utah Pride Center, 255 E. 400 South, Salt Lake City, 801-539-8800, UtahPrideCenter.org
Order Corned Beef & Hash at the Blue Plate Diner
At the Blue Plate Diner, you can have brunch any time of day. The mom & pop restaurant has been featured on the Food Network's Diner's, Drive-ins and Dives and is dotted with memorabilia donated by Salt Lake locals. Any out-of-towner who stops by is sure to be surrounded by a plethora of friendly neighborhood faces, so if you're in the city, make sure to order up some corned beef and hash. The Blue Plate Diner, 2041 S. 2100 East, Salt Lake City, 801-463-1151, TheBluePlateDiner.com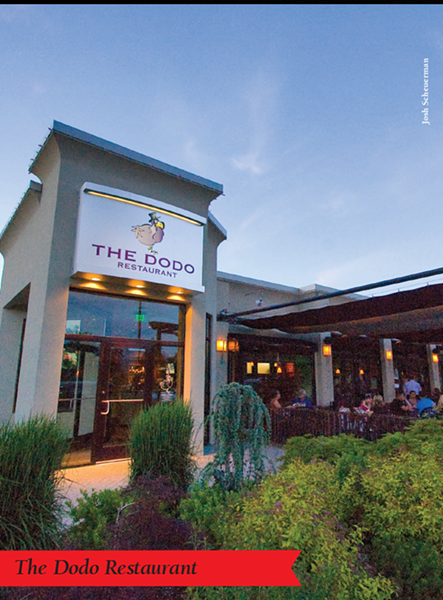 Go sledding in Sugar House Park
Sugar House Park is a local favorite in any season, but when the snow starts to fall, it transforms into the city's preferred sledding destination. The hills vary in steepness, so even the most faint-hearted will have a good time. Locals don't have to leave the city to get in touch with nature, and neither will you. Afterward, nosh on some "apres-sled" fare at
The
Dodo
, a neighborhood bistro specializing in patio views and desserts galore.
Sugar House Park, 1330 E. 2100 South, Salt Lake City, 801-467-1721, SugarHousePark.org; The Dodo Restaurant, 1355 E. 2100 South, Salt Lake City, 801-486-2473, TheDodoRestaurant.com
Buy Art at the Utah Arts Festival
From the Utah Museum of Contemporary Art to Ballet West, the fine arts are a huge draw in Salt Lake. The existence of the Utah Arts Alliance and Salt Lake City Arts Council are proof of the importance of art to the city, and Salt Lakers express their appreciation the last week of June each year at the Utah Arts Festival. For four days, roughly 80,000 people brave the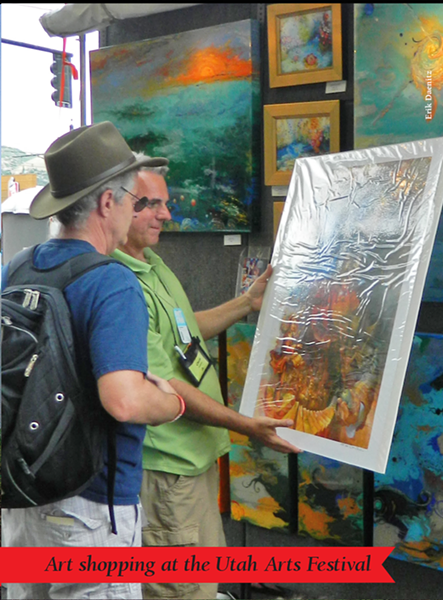 summer heat and flock to Library and Washington squares near 400 South and 200 East. Whether it be music, dance, literature or even street theater, there's something for art lovers of every form. The atmosphere alone is enough to merit stopping by. And by the time you leave with your face painted, you'll know a whole lot more about the artists who make Utah such an amazing place to live.
Utah Arts Festival, 230 S. 500 West, Salt Lake City, 801-322-2428, UAF.org
Thumb through new books at Salt Lake City Main Library
If you need a break from the bustle of city life, head for the Browsing Room at Salt Lake City Main Library to see what your favorite authors are up to. The six-story library with its walkable, curving wall was designed by internationally acclaimed architect Moshe Safdie and houses shops, reading galleries, a rooftop garden and, to top it off, more than 500,000 books. The higher up in the building you go, the quieter it becomes, so you'll be able to read without disturbance. Is it any wonder Salt Lakers love their library? For extra credit, sign up for a library card and, then, get lost in a book, whether at the library or at home. Salt Lake City Public Library, 210 E. 400 South, 801-524-8200, SLCPL.lib.ut.us
Feel the beat at the Liberty Park drum circle
On Sunday afternoons, locals meet up in Liberty Park for a drum and guitar jam session. Park regulars may have grown accustomed to the music, but newcomers are welcome to stop by and join in, especially if you happen to have your instrument on you—all are welcome to play. While you're at the park, take time to visit Tracy Aviary, which is nestled in the park. Founded in 1938, the aviary is America's oldest and largest bird park, with approximately 400 birds of 135 species, many of which are have been dubbed rare or endangered. Drums and birds—now, that's how you do Sunday right. Liberty Park, 600 E. 900 South, Salt Lake City, 801-972-7800, SLCGov.com/cityparks/parks-liberty-park; Tracy Aviary, 589 E. 1300 South, Salt Lake City, 801-596-8500, TracyAviary.org
Thanks, El Nińo
Early 2016 winter storms bring the pow to Utah ski resorts.
Utah ski resorts have long been considered little sisters of the Colorado giants (Vail, Keystone, etc). We had fewer amenities (restaurants and lodges) and slower and smaller rides up the hill. But we also had excellent snow—some would argue the best in the world—and no lift lines. That's been gradually changing since Salt Lake City hosted the 2002 Winter Olympics. These days, development is the name of the game at Utah resorts, from a brand new resort—Cherry Peak—opening outside of Logan to Vail creating Utah's first mega-resort, to mom-and-pop enterprises such as Powder Mountain moving forward on a mountain village development for year-round access.
Park City "Mega" Resort
Probably the biggest news of the season is the merger of Park City Mountain Resort and Canyons Resort under the ownership of Vail Management Co.—a mega company that owns a total of 11 mountain operations in Utah, Colorado, California, Nevada, Minnesota and Michigan. The combined resort, now called Park City Resort, boasts 7,300-acres, which it claims is the single-largest ski resort in North America (but officially has fewer acres than Whistler's 8,171 acres in British Columbia).
The sticker shock for locals will be the new $122 one-day lift ticket. In 2015, a Canyons or Park City adult day pass rang up at $92. The new price reflects not only the elite nature of the new super-resort, but also all the money that Vail has dumped into the acquisition. Vail bought PCMR for $182.5 million in cash after years of expensive litigation with the resort's former leaseholder Powdr Corp. In addition, Vail proceeded to pour $50 million into mountain improvement projects, the most necessary of which was the new Quicksilver Gondola, opening to riders on Dec. 17, 2015, that links the two old resorts. Accessed from mid-mountain—at the base of the Silverlode Express lift on the Park City side and from base of Flat Iron lift on Canyons side—the 8.5 minute gondola ride carries skiers over the top of Pinecone Ridge and drops them into mostly intermediate-level groomed runs.
Brighton's Uphill Travel
On the opposite side of the spectrum, Brighton Resort this year has clarified the parameters under which skiers can access its slopes for no money at all. Consider that Brighton and most other resorts in the United States are on public land managed by the U.S. Forest Service. Logically, this means that skiers should have access to resort property on public lands all season long even without a lift ticket, as long as they don't use resort ski lifts and ski-patrol rescue services.
But, most resorts will turn away hikers as a matter of "safety." Brighton's willingness to accommodate non-ticket buying skiers is, therefore, commendable, and it's new uphill-travel policy does a great job of balancing skier safety and public access. Designed with a red light/green-light system to indicate when the slopes are open to hikers (posted at the resort and online), the plan designates uphill travel routes and rules of conduct.
Cherry Peak Debuts
Another interesting development in the local ski scene is the opening of Utah's newest ski resort,
Cherry Peak
, in Richmond, Utah (a 20-minute drive north of Logan). Cherry Peak is the first new resort since Deer Valley opened in 1981 to be built from ground up.
Built by local resident John Chadwick on land owned by the Chadwick family since the 1960s, the resort is just what you'd expect from a mom-and-pop venture. Its two triple-chair lifts access a modest 200 acres of terrain and between 800 and 1,200 vertical feet, depending on who you're talking to. Cherry Peak is opening to mixed reviews from local residents, some of whom brought lawsuits against the resort out of concern over limited backcountry access and impacts to the water supply, local roads, wildlife and hunting (the resort sits between the Richmond Wildlife Management Area and the Mount Naomi Wilderness). But the Chadwick family persevered and now welcomes skiers, for a $49 day-lift ticket, to check out their slopes. Don't come on Sunday unless you want to hike for your turns; Cherry Peak is closed "for religious reasons" on the Sabbath.
For the remainder of the area's 12 resorts, read on to find out what's new this year. CW
PARK CITY
Deer Valley Resort
2250 Deer Valley Drive, Park City,
435-649-1000, DeerValley.com
Lifts: 20; Gondolas: 1; Ski Runs: 101;
Skiable Acres: 2,026; Difficulty: mostly intermediate
Adult Day Pass: $120
What's New: Deer Valley hit some big milestones this year. Besides purchasing Solitude they received, for the third consecutive year, recognition as the United States' Best ski resort at the World Ski Awards 2015 Ski Oscars. They also sadly witnessed the passing of ski legend Stein Eriksen, who for 35 years served as the resort's director of skiing.
Park City Resort
(Formerly Park City Mountain and Canyons resorts)
1345 Lowell Ave., Park City, 800-222-7275, ParkCityMountain.com
Lifts: 41; Gondolas: 4; Ski Runs: 324; Skiable Acres: 7,300; Difficulty: mostly intermediate to advanced
Adult Day Pass: $122
What's New: See update to the far left.
OGDEN AREA
Powder Mountain
6965 E. Powder Mountain Road, Eden, 801-745-3772, PowderMountain.com
Lifts: 7; Ski Runs: 144; Skiable Acres: 7,000;
Difficulty: mostly intermediate to advanced
Adult Day Pass: $73
What's new: Get to Powder Mountain this season if you want to experience this resort as it's long been known to locals: un-crowded, lots of terrain, plenty of powder, no lift lines. Next year, this local secret might be a thing of the past. New owners (since 2013) Summit will begin construction next summer on a 500-unit village of private cabins, a boutique hotel and commercial space on what's now a snow-covered meadow. The new owners say they want to avoid a mini Park City, but with their development plans and claim of over 7,000 skiable acres—half of which is not lift-served but backcountry and private snowcat access-only—it sure sounds like they're trying to give the new Vail-owned mega-resort Park City Mountain Resort a run for its money.
Snowbasin Resort
3925 Snow Basin Road, Huntsville, 801-620-1000, Snowbasin.com
Lifts: 9; Gondolas: 2; Trams: 1; Ski Runs: 104; Skiable Acres: 3,000 acres; Difficulty: mostly intermediate to advanced
Adult Day Pass: $99
What's New: Snowbasin celebrates its 75th anniversary this season and is offering a special 75th Anniversary Discovery Value Pass for $469. It's also teaming up this year with Telluride Resort offering Premiere Pass holders three days of riding at the Colorado resort.
Nordic Valley
3567 Nordic Valley Way, Eden, 801-745-3511, NordicValley.com
Lifts: 4; Ski Runs: 22; Skiable Acres: 120; Difficulty: mostly beginning to intermediate
Adult Day Pass: $40
What's New: Here's another resort with big plans including adding year-round mountain activities (mountain bike trails and zip lines), a condominium project and leasing more land from the USFS to more than double its size. So, if you enjoy a small resort with a reasonable ticket price, go soon. Also, check out Nordic Valley's night skiing ($25, 4-8 p.m.), with access to 100 percent of the mountain.
SALT LAKE CITY AREA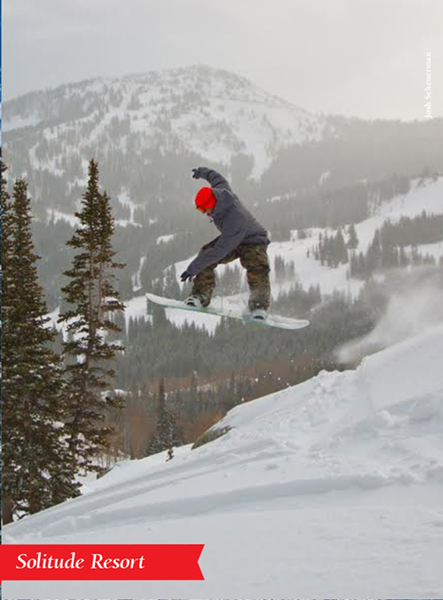 Alta Ski Area
Highway 210, Little Cottonwood Canyon, Alta, 801-359-1078, Alta.com
Lifts: 10; Ski Runs: 116; Skiable Acres: 2,200; Difficulty: mostly intermediate to advanced
Adult Day Pass: $89
What's New: Alta's been working with local USFS officials, from whom it leases its land, on a new master development plan. While the accepted proposal includes some of the usual development suspects—new lifts and lift replacements, a tram installation, building additions—it also includes some renewable energy developments including solar power installations on all base buildings, restaurants and ski patrol buildings and wind turbines atop lift lines—all of which could significantly reduce the resort's dependence on grid energy and propane.
Snowbird Ski & Summer Resort
9600 Little Cottonwood Canyon Road, Sandy, 801-933-2222, Snowbird.com
Lifts: 13; Ski Runs: 168; Skiable Acres: 2,500; Difficulty: mostly intermediate to advanced
Adult Day Pass: $99
What's New: Snowbird has plugged over $35 million into resort improvements. The most obvious of these is The Summit, a new dining and retail space at the terminus of the Aerial Tram. This 23,000-square-foot behemoth atop Hidden Peak was initially approved in 1999 but, from the start, it drew considerable opposition from backcountry skiers who argue that increased construction in canyons is squeezing out skiers and destroying the wilderness feeling of the Wasatch. Save Our Canyons also worries that Summit-style construction has environmental impacts not fully understood by outdated environmental-impact statements.
Brighton Resort
8302 S. Brighton Loop Road, Big Cottonwood Canyon, Brighton, 801-532-4731, BrightonResort.com
Lifts: 6; Ski Runs: 62; Skiable Acres: 1,050; Difficulty: mostly intermediate
Adult Day Pass: $75
What's New: (See update, p. 50)
Solitude Mountain Resort
12000 Big Cottonwood Canyon, Solitude, 801-534-1400, SkiSolitude.com
Lifts: 8; Ski Runs: 77; Skiable Acres: 1,200; Difficulty: mostly advanced to intermediate
Adult Day Pass: $79
What's New: Solitude has new owners! In May 2015, Deer Valley Resort finalized the purchase of Solitude Mountain Resort and named Kim Mayhew its new general manager. Plans are in the works for a new high-speed quad to replace the current double chairlift on Summit, a new ski run and improvements on Moonbeam Lodge's restaurant.
PROVO AREA
Sundance Mountain Resort
8841 N. Alpine Loop Road, Sundance, 866-259-7468, SundanceResort.com
Lifts: 5; Ski Runs: 45; Skiable Acres: 450; Difficulty: mostly intermediate
Adult Day Pass: $65
What's New: If a chairlift ride up the mountain isn't cold enough for you (back in the day, lifties at many resorts would hand skiers heavy wool ponchos to throw on for their rides up the slopes), try Sundance's new winter ziptours on the Demo and Outlaw zip lines. By the end of the 3,871-foot ride, you can only hope your hands aren't frozen to the handle.
LOGAN AREA
Beaver Mountain Resort
40000 E. Highway 89, Garden City, 435-753-0921, SkiTheBeav.com
Lifts: 5; Ski Runs: 48; Skiable Acres: 828; Difficulty: mostly beginner to intermediate
Adult Day Pass: $48
Cherry Peak Resort
3200 E. 11000 North, Richmond, 435-625-1822, SkiCherryPeak.us
Lifts: 4; Ski Runs: 20; Skiable Acres: 200; Difficulty: mostly beginner to intermediate
Adult Day Pass: $42 (see update, p. 50)
Three Squares A Day
The city's finest enclaves for breakfast, lunch and dinner (and more)
Creatures of habit, most of us tend to divide up our days and nights marking them by meals: breakfast, lunch and dinner being the traditional "three squares per day." Occasionally, we might also indulge in a weekend brunch, visit that unique special-occasion restaurant or seek a late-night nosh. With that in mind, I've selected sets of five can't-miss eateries to recommend for your daily meals, ranging from delis to hotel restaurants.
This was not easy. As a professional food and wine writer and restaurant critic, I am well aware that there are dozens and dozens—probably hundreds—of local restaurants that are worthy of being included in these lists. The problem is, including them all would turn this City Guide into a phone book. So, I had to dig deep and, unfortunately, do the hard work of not including many restaurants that are every bit as worthy as these ones: You know who you are.
What follows is a limited selection of restaurants for breakfast, lunch, dinner, special occasions and late-night meals that I think have wide appeal and good value, and upon which I'd bet money you'll enjoy. As for all the others that didn't make it onto these pages, I'd invite you to read my restaurant reviews in City Weekly, take a look at the articles in Devour Utah and visit the restaurant and bar listings at CityWeekly.net. You'll find a culinary treasure trove there.
I do hope you'll try some of these excellent, independent eateries. And when you do, I also hope you'll walk away not only with enthusiasm for their food, drink, service and ambiance, but also with enthusiasm for our ever-evolving restaurant scene. We've come a long way, baby!
BREAKFAST/BRUNCH
Some say that breakfast is the most important meal of the day. So, why settle for an Egg McMuffin when you can load up on eggs Benedict, chicken-fried steak, hot cakes, fried scones and other bodacious breakfast and brunch fare at these terrific restaurants.
The Grand America
The sprawling, multi-station Sunday brunch at The Grand America is nothing if not opulent. I tend to skip the eggs Benedict, crêpe and omelet stations, and head straight for the seafood and sushi stands to load up on chilled King crab legs and jumbo shrimp, ceviche, nigiri, hosomaki, futomaki, spring rolls and pot stickers. Only after that do I hit the carving station and warm buffet area for pasta carbonara, Angus short ribs, cedar plank salmon, raclette, paella, mascarpone whipped potatoes, beef tenderloin carpaccio ... I could go on. The buffet selection changes from week to week, but there's always the easy-to-reach, pint-sized station for the little ones with kid-friendly foods like mac & cheese and pizza. 555 S. Main, Salt Lake City, 801-258-6708, GrandAmerica.com
Lamb's Grill Greek immigrant George P. Lamb opened Lamb's Grill on George Washington's birthday, Feb. 22, 1919, in Logan. In 1939, Lamb's relocated to its current location in the Herald Building in downtown Salt Lake City where the eatery has remained largely unchanged since. Lamb's has always been a popular breakfast gathering spot, and although some of the old-school items like finnan haddie have fallen off the menu, there's still a nice mix of old, such as chicken-fried steak and eggs and corned beef hash, along with the new, like grapefruit brûlée and organic granola. 169 S. Main, Salt Lake City, 801-364-7166, LambsGrill.com
Penny Ann's Café
Known for its Pac-12 Omelets—a dozen omelets named for schools from Arizona to Wisconsin State—Penny Ann's Café is a breakfast-lover's bonanza. The sour-cream pancakes at Penny Ann's are so light and airy they've been trademarked as Heavenly Hot Cakes. And you can even get them in sandwich form: two eggs and three bacon strips sandwiched between two hot cakes. Other breakfast delights include the pork chile-verde skillet, fried scones, homestyle corned-beef hash, biscuits and gravy, chicken fried steak, and for those looking to eat healthy, there's even an eggplant omelet. 1810 S. Main, Salt Lake City, 801-935-4760, PennyAnnsCafe.com
Tupelo
In Park City, weekend brunch is surprisingly hard to come by. So Tupelo owners Matt Harris and Maggie Alvarez decided to fill that hole with a Saturday and Sunday brunch menu that combines classics with more contemporary offerings. Traditionalists might opt for breakfast potatoes, creamy grits, eggs to-order or thick-cut Niman Ranch bacon. Experimentalists, on the other hand, might try out the silky house-made ricotta with olive-oil bread, the winter kale salad, grilled Wagyu burger or maybe the outstanding homemade pappardelle with braised rabbit, fried ham, Brussels sprouts and Pecorino cheese. 508 Main, Park City, 435-615-7700, TupeloParkCity.com
Oasis Café
Aptly named, Oasis Café is an urban oasis in the heart of the city. In warm weather, the flower-strewn patio beckons at breakfast time with options somewhat decadent, like huevos rancheros and the fresh-baked croissant breakfast sandwich, to lighter fare such as multigrain waffles with fruit, or veggie-potato hash and hickory-smoked tomato sauce. Tea aficionados can enjoy their Oasis breakfast with a wide selection of loose-leaf teas, green teas, black teas and organic teas to choose from, while others will appreciate the wide ranging beverage selection, from lattes and fruit spritzers to organic juices and rosemary lemonade. 151 S. 500 East, Salt Lake City, 801-322-0404, OasisCafeSLC.com
LUNCH
If you're spending your hard-earned coin at chain restaurants for lunch, you're doing it wrong. The difference between, say, a sandwich made at a franchise sub shop and one from Feldman's Deli is like the difference between Donald Trump and Gandhi. So, here's where you really want to head at lunchtime.
Feldman's Deli
Yes, we are aware that Feldman's serves ham. Nonetheless, it's easily the most authentic Jewish-style deli in our state. Where else will you find a beef-tongue sandwich? Overstuffed corned beef and pastrami sandwiches get most of the accolades, but the messy Sloppy Joe is like none other: corned beef, pastrami, Thousand Island dressing and coleslaw on Jewish rye bread. Yum! But Feldman's is more than just deli sandwiches. The deli also makes the best bagels in town and hard to find noshes like matzo-ball soup, kishka, gefilte fish, chopped-liver, knishes, potato pancakesand some of the best french fries around, to boot. 2005 E. 2700 South, Salt Lake City, 801-906-0369, FeldmansDeli.com
From Scratch
Tucked in behind the Wells Fargo Building and Gallivan Center is From Scratch restaurant, a hidden gem where, not surprisingly, virtually everything on the menu is made from-scratch, including dough milled in-house, homemade ketchup and mustard, hand-pulled mozzarella and much more. The Scratch Burger on a brioche bun is second to none and the risotto cakes with wild arugula and roasted bell pepper sauce are irresistible. The Margherita pizza, however, is the main draw—and, quite simply, the best in town. Bonus: There's a nice little beer and wine selection, too. 62 E. Gallivan Ave., Salt Lake City, 801-961-9000, FromScratchSLC.com
Judge Café
Located in the historic 1906 Judge Building in downtown Salt Lake City, Judge Café is a perennially popular spot for breakfast and dinner, but especially lunch. There's a slew of salads to savor, including Cobb, chicken Caesar, shrimp and avocado, smoked trout, sesame chicken and more. For heartier appetites, Judge Café's lunch menu includes homemade meatloaf and mashers and gravy, delicious chicken enchiladas and both hot and cold sandwiches—from turkey-cranberry with Swiss and the delectable Angus roast beef to grilled Portobello, salmon BLT, Maui chicken wrap and barbecued pulled pork. Don't forget to check out the soup and quiche of the day. 8 E. Broadway, Salt Lake City, 801-531-0917, JudgeCafe.com
Tosh's Ramen
The namesake restaurant of affable owner/chef Toshio Sekikawa, Tosh's Ramen has quickly become Salt Lake City's reigning ramen retreat, and is especially bustling at lunchtime. Tosh makes his broth from scratch, simmering meat bones overnight, and the best way to experience the rich-yet-subtle ramen is to order tonkatsu ramen. The glistening broth is served in a huge ramen bowl with a very generous helping of excellent wheat and egg noodles, adorned with crunchy bean sprouts, thin-sliced pork belly, half a hard-cooked egg and minced scallions. This is real ramen. 1465 S. State, Salt Lake City, 801-466-7000, ToshsRamen.com
Siegfried's Delicatessen
When I'm too busy to sit down for a leisurely, full-service lunch, I just get in line with all the other hungry Siegfried's patrons for cafeteria-style bratwurst,weisswurst, sauerkraut, roasted chicken, spaetzle, the best Reuben sandwich in town and, of course, German chocolate cake. Got a hankering to try schweinshaxen and britchen? You can when you visit Siegfried's, where those in the know go to shop for hard-to-find sausages, wursts, bacon, ham, wieners, sauerkraut and many imported foods and trinkets from Europe. Plus, there is cold beer and wine to sip alongside your Bavarian feast. 20 W. 200 South, Salt Lake City, 801-355-3891, SiegfriedsDelicatessen.com
DINNER
Dining out can be an expensive proposition, so you want to choose carefully. In my opinion, these fine establishments are all great bangs-for-the-buck when it comes to flavorful cuisine, impeccable service, alluring ambiance and well-rounded beverage selections.
The Copper Onion
Since opening in 2010, The Copper Onion has seen few slow evenings. An instant hit, Ryan Lowder's restaurant attracts both visitors and loyal locals by the throngs. Whatever else you enjoy at The Copper Onion, be certain to include a side of scorched shishito peppers and the signature ricotta dumplings made with ricotta produced in-house. Veggie lovers will appreciate the luscious vegetable cassoulet, while carnivores might zero in on a Ballard Farm griddled pork chop to braised fennel broth, cabbage and apple. A terrific bar and excellent service just adds to the appeal. 111 E. 300 South, Salt Lake City, 801-355-3282, TheCopperOnion.com
Fresco Italian Café
Situated in a small house with an ivy-covered garden patio for seating in warm weather, Fresco Italian Café offers an upscale Italian-inspired menu featuring fresh, local and seasonal ingredients in dishes such as eggplant polpette with creamy vodka sauce, a mushroom and Crescenza cheese torta with Brussels sprouts, prosciutto and pomegranate-vinegar reduction, nightly risotto and delectable pastas like braised pork agnolotti, potato tortellini and veal Bolognese. Enjoy also digging into Fresco's nice selection of Italian wines. 1513 S. 1500 East, Salt Lake City, 801-486-1300, FrescoItalianCafe.com
Bambara
Located downtown in Salt Lake City's boutique Hotel Monaco, Bambara is a terrific option for any meal, but it especially shines at dinnertime. Executive chef Nathan Powers' inspired bistro menu merges classic with contemporary flavors in dishes such as cast iron-roasted mussels with charred tomatoes, Creminelli salami, garlic and saffron-basil fume. If you're up for something more decadent, turn to the seared Sonoma foie gras with whiskey-apple butter or perhaps roasted marrow bones served with tomato-short rib marmalade and garlic toast. A terrific wine and cocktail selection and top-notch service to match make Bambara a no-brainer. 202 S. Main, Salt Lake City, 801-363-5454, Bambara-SLC.com
Mazza Middle Eastern Cuisine
Whether you choose to dine at the original 15th & 15th Mazza or the newer one in the 9th & 9th neighborhood, Mazza will satisfy your Middle Eastern food cravings. Ali Sabbah's restaurants offer a wide selection of dishes than span the entire Middle East, from Lebanese salad and labneh, to Jordanian-Palestinian musaskhan and an Arabian Gulf dish of chicken and cauliflower kabseh. Mazza's falafel and kebabs are the best around, but don't overlook the complex flavors of a dish like dolaa: lamb braised in nine spices with rice cooked in lamb broth, garnished with pine nuts and almonds. You can also try out a Lebanese wine while you're there. 1515 S. 1500 East, Salt Lake City, 801-484-9259; 912 E. 900 South, Salt Lake City, 801-521-4572, MazzaCafe.com
Takashi
For many dedicated diners, myself included, Takashi isn't just the best Japanese restaurant in Salt Lake City, it's the best restaurant, period. The restaurant doesn't take reservations and a line forms promptly at 5:30 each evening as patrons await their turn for Takashi's superb sushi, sashimi, nigiri and cooked dishes such as azekura—stacked steak on vegetable tempura. So, plan accordingly. Named for owners Takashi and Tamara Gibo, the T&T roll is a perennial favorite, and I can never resist ankimo—monkfish liver. Your best bet, though, is to simply put yourself in Takashi's talented hands and dine omakase style. 18 W. Market St., Salt Lake City, 801-519-9595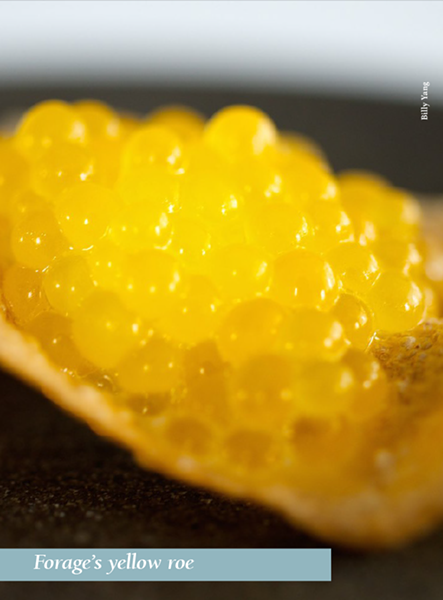 SPECIAL OCCASION
If I've learned anything during my decades of food writing and dining in restaurants, it is this: When choosing to dine out for a special occasion, don't blow it. I think you understand the consequences. So, here are a handful of can't-miss dining destinations for a special night out.
Forage
Forage is a "special occasion" restaurant unlike any other in Utah. It's not necessarily a place where you'd wear your Sunday best, although you certainly could. Forage is not about formality, it's about creativity. Chef/owner Bowman Brown's cuisine is completely distinctive; much of it literally foraged locally from the land that surrounds us. Dinner at Forage isn't an à la carte affair: It consists of a leisurely, multi-course tasting menu with dishes that can range—depending on what's freshest—from something called simply "crispy shallot" or "tomato and nasturtium" to Bowman's delicious duck egg pierogi and dessert of "plums with plum kernel." Every meal at Forage is a special occasion. 370 E. 900 South, Salt Lake City, 801-708-7834, ForageRestaurant.com
La Caille
One of Utah's most unique dining destinations is cleverly secluded smack dab in the suburbs of Sandy. Originally opened in 1975, La Caille is an iconic restaurant and special-event venue, styled as an 18th-century French chateau with 20 acres of gardens, streams, ponds, peacocks, vineyards and more. The food is influenced by classic French cuisine, with menu items such as escargot à la Bourguignonne, pepper-seared beef tenderloin with truffled pommes frites and a wild mushroom tart with tome de Bordeaux. Brunch on the patio in warm weather is an extra special treat in the luxurious confines of La Caille. 9565 S. Wasatch Boulevard, Sandy, 801-942-1751, LaCaille.com
Log Haven
For 21 years, the venerable log mansion in Millcreek Canyon that is Log Haven restaurant has been the home to thousands of special events and occasions, ranging from weddings and marriage proposals to memorable first dates and 50th anniversaries. The restaurant's bucolic natural setting and scenery is a big draw. But what really keeps customers returning repeatedly to Log Haven is chef Dave Jones' inspired cuisine, with flavors ranging from juniper-smoked elk carpaccio to cast iron-cooked Arctic char with cauliflower puree and Meyer lemon-dill crème fraîche. An excellent wine selection created by manager Ian Campbell beautifully compliments Jones' cooking. 6451 E. Millcreek Canyon Road, Salt Lake City, 801-272-8255, Log-Haven.com
The New Yorker
Originally opened in 1978 with a 1940s art-deco ambiance, The New Yorker is one of Salt Lake City's most enduring and venerable fine-dining establishments. It's the kind of place that makes you want to don your best suit or party gown as you enjoy classic cocktails or a glass of Champagne alongside chef Will Pliler's impeccable combination of classic and contemporary cuisine. Be sure not to miss the Venetian-style veal liver with creamy polenta or the rustic fisherman's stew, chock full of shellfish in a spicy tomato-harissa broth. 60 W. Market St., Salt Lake City, 801-363-0166, NewYorkerSLC.com
Valter's Osteria
Thanks to owner Valter Nassi's outgoing personality and warm hospitality, every meal at his namesake Valter's Osteria is a special dining occasion. Valter warmly greets patrons old and new like family and then treats them as royalty. From the first taste of antipasti—carpaccio, perhaps—to the last sip of after-dinner grappa, dining at Valter's is a unique and memorable experience. The menu is extensive, ranging from classics like spaghetti carbonara and daily risotto, to tagliata di bue Piemontese: grilled salt and pepper-crusted Piedmont-style strip loin with lemon and olive oil. All of it is simply delicious. 173 W. 300 South, Salt Lake City, 801-521-4563, ValtersOsteria.com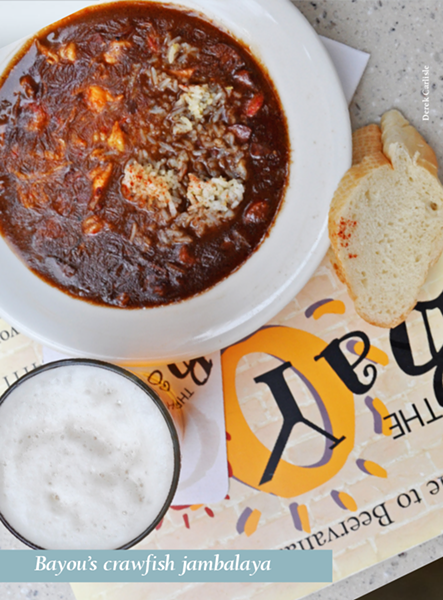 LATE NIGHT
Independent, non-franchise restaurants serving food late at night are a rarity here in the Beehive State. Thankfully, there are a few intrepid folks in town who keep their kitchens open long enough for us to enjoy a near-midnight snack.
The Bayou
Not only does The Bayou (aka "Beervana") offer up the largest selection of beers in Utah, with around 300 different selections available, but the kitchen stays open until 12:30 a.m. nightly to provide Cajun-Creole style food to help soak up all of that brew. For under $2, you can nibble on deep-fried, Cajun-spiced chick peas—a very tasty bar snack. Other tasty bar bites include fried ravioli, popcorn crawfish & shrimp, sweet potato fries and chipotle hummus. For bigger late-night appetites, there's fried catfish, crawfish etouffee, jambalaya, red beans & rice, pizzas and even deep-fried Twinkies. Add frequent live music to the mix and you've found your after-midnight destination. 645 S. State, Salt Lake City, 801-961-8400, UtahBayou.com
Eva
At Eva—a charming downtown restaurant specializing in tapas-type dining—customers can enjoy food from the kitchen that stays open until midnight. Any time of day or night, I love the delicious simplicity of chef Charlie Perry's grilled asparagus with jalapeño aioli, Romano cheese, prosciutto and poached egg. And, who could possibly step away from Alaskan king crab legs roasted in the brick-fired oven, accompanied by green papaya slaw and spicy tobiko aioli? Shrimp and grits, grilled frenched lamb chops, seafood risotto, organic chicken "lollipops" ... those are just a smattering of the enticing small plates on Eva's large late-night menu. 317 S. Main, Salt Lake City, 801-359-8447, EvaSLC.com
Pie Hole
The funky, friendly Pie Hole has the stuff to make folks who long for New York City-style pizza giddy. Beginning with hand-thrown pizza dough, this is the type of pizza you purchase in the Big Apple by the slice, fold and eat. It's cooked in a standard deck pizza oven, and although the crust might be just a smidgeon thinner and crispier than most of the street slices in New York City, it's close enough to the real deal to pass muster. Best of all, you can satisfy your late-night pizza cravings at the Pie Hole until 2 a.m. nightly and until 3 a.m. on Friday and Saturdays. 344 S. State, Salt Lake City, 801-359-4653, PieHoleUtah.com
Poplar Street Pub
There are lots of reasons locals love Poplar Street Pub, including its Sunday brunch and karaoke on Mondays. Another reason for the popularity of Poplar is that its extensive food menu—the whole thing—is served until 1 a.m. And, this isn't standard bar food; dishes range from Poplar's famous Scotch eggs and habit-forming battered-and-fried green beans, to salads, burgers, tacos and entrées like slow-simmered chile verde, which really hits the spot around midnight. This is also the place to get a late-night certified Angus steak with garlic butter, veggies and a salad for a mere $15. The friendly service is free. 242 S. 200 West, Salt Lake City, 801-532-2715, PoplarStreetPub.com
Rye
Conveniently located adjacent to Urban Lounge (and with the same owners), Rye is the perfect spot for a pre- or even post-show nosh, since it's open until midnight. The Bites menu at Rye has a terrifically eclectic selection of small-plate choices including pickled quail eggs, kimchi quesadilla, Ballard pork belly lettuce wraps, mussels in white wine broth with ginger, togarashi and frites, and scrumptious street-style dumplings stuffed with shrimp and pork and drizzled with soy vinaigrette. While you're enjoying your late-night nibbles, why not also try one of Rye's unique cocktails like the Cat on a Hot Tin Roof, Dynamite Donkey or the Fifth Ward. 239 S. 500 East, Salt Lake City, 801-364-4655, RyeSLC.com
RAISING THE BAR
When the sun goes down, the city's nightlife kicks into high gear. Take heart, newbies: The bar scene in Salt Lake City does exist! Don't let the misguided Utah stereotypes fool you. Do we have a "Zion Curtain," a barrier in newer restaurants that hides the work of the bartender from youngsters' eyes? Yes. Do we have a state Legislature that micromanages the state Alcoholic Beverage Control? Yes. Do you have to plan to order food at a restaurant when you put in your drink order? Yes!
But that doesn't mean that our streets roll up at night. Quite the contrary: We have a thriving watering holes, pubs, live music haunts, dance clubs, dives, sports bars and more, sure to suit the expectations and taste of practically any drinker wishing to imbibe. City bars tend to be somewhat spread out but each venue is killing it to ensure you have a good time in a quirky state like Utah.
We've culled a list of bars across the Salt Lake Valley and compiled what amounts to a great starting point. Bars are listed by category, so depending on your mood, you can find the scene you're looking for. Want to hear the latest bands coming through town? Looking for a LGBT-friendly hangout? A place to watch the game with fellow sports fans? A pub where you can sip and eat? Peruse our list and find your place to experience Salt Lake City's ever-expanding after-dark universe.
COCKTAILS & MARTINIS

For those who desire a well-crafted beverage, here are places that know how to mix it up.
Bar-X With an illuminated backdrop to showcase the hundreds of bottles on hand, Bar-X is where you'll find some of the most original and creative mixed drinks in the valley. The place is often packed, but you'll see why when you sample what the highly skilled staff of mixologists have in store for your taste buds. Take a moment on the patio to immerse yourself in conversations that transpire there every night. 155 E. 200 South, Salt Lake City, 801-355-2287, BarXSaltLake.com
Bourbon House Located in the basement of the Walker Center, Bourbon House is like your uncle's cozy den. There's sports on the monitors, beer in the fridge, a broad selection of liquor displayed in illuminated wall cabinets and a selection of pub-tastic small plates. Its hip, cool ambience and large bourbon offerings are just the way to start off an evening of downtown entertainment. 19 E. 200 South, Salt Lake City, 801-746-1005, BourbonHouseSLC.com
The Cliff House
A gastropub that's home to Vida Tequila, here the drinks are sublime and served with tasty lunch and dinner offerings as well as sushi made to order at the sushi bar. The atmosphere is super cozy and makes for great dinner dates, after-work drinks or pre-concert beverages. You can also sneak in a game of billiards while sipping one of their select wines. Don't miss the Sunday brunch and mimosas. 12234 Draper Gate Drive, Draper, 801-617-8600, CliffHouseGP.com
Elixir Lounge
This is a cocktail lover's retreat away from the city—a neighborhood martini bar for Holladay and Cottonwood Heights. Not only are the cocktails well crafted, the bar is located right next door to Cafe Trio, meaning patrons can order off Trio's full menu of delectable Italian dishes, which will be delivered to the bar piping hot. With its prime location near the Cottonwood canyons, it's a perfect gathering spot for the apres-ski crowd who clamor for the large selection of microbrews and Trio appetizers. 6405 S. 3000 East, Holladay, 801-943-1696, ElixirLoungeSLC.com
Kristauf's Martini Bar
This hip and elegant hideaway bar right off Main Street is where many a patron finds him- or herself in hanging out as they wait for a table at Takashi next door. That convenience makes every evening at the bar an opportunity to converse with a rotating cast of characters over a couple of dry martinis. The martinis themselves are made to perfection and served by an attentive staff. 16 W. Market St., Salt Lake City, 801-366-9490, MartiniBarSLC.com
The Red Door
After winning awards and continually giving every mixologist in town a run for the money, it's safe to say that The Red Door knows how to shake and stir a martini. An intimate, classy place to meet a friend for a drink before a show at nearby Capitol Theatre, the bar features live music or DJs playing jams on weekends. You could spend many a night sipping every drink combination offered and never tire of the selection. 57 W. 200 South, Salt Lake City, 801-363-6030, TheRedDoorSLC.com
Whiskey Street
A whiskey drinker's paradise located right downtown on Main Street, Whiskey Street is a visual stunner that must be seen. The eclectic décor feels both vintage and modern, and the bar's clientele is every bit as diverse. The Bourbon-influenced food menu comes with suggested whiskey, beer and wine pairings. Sip a shot poured over ice from a perch that overlooks Main Street, or kick back inside the bar and enjoy the long look of things. 323 S. Main, Salt Lake City, 801-433-1371, WhiskeyStreet.com
Zest Kitchen & Bar
Like to drink but want to be healthy about it? Zest has become the bar for health-conscious bar patrons. Here, you can order fresh juice cocktails like berry-patch margaritas and cranbeet mimosas The cocktail bar uses organic spirits, wines and brews, which pair nicely with pizza, baked zuc & cheese and all the other awesome locally sourced, organic, gluten-free, vegan and/or vegetarian dishes you can order. Come the weekend, you can imbibe cruelty-free, all while listening to live music and DJs get their jam on. 275 S. 200 West, Salt Lake City, 801-433-0589, ZestSLC.com
BAR HOPPING

Looking for some place cool and different? Try these bars when you're skipping around town looking for a change of scenery.
Beer Bar
Beer Bar has become Salt Lake City's hipster-central. That's not a knock against the place. Hipsters gravitate toward well-honed food and beverage offerings, and this Bavarian beer garden delivers the goods. Beer Bar offers extensive beer offerings along with a menu of tantalizing brats, inspired by local celebrity chef Viet Pham and artisan butcher Frody Volgger. And with any luck, you might bump into co-owner/actor Ty Burrell, of Modern Family fame. 161 E. 200 South, Salt Lake City, 801-355-3618, BeerBarSLC.com
Beerhive Pub
The brainchild of Bayou co-founder Del Vance, the Beerhive Pub is a relaxed bar in the heart of downtown. Offering a wide selection of beers from local breweries and national independent labels, the Beerhive's bar features a long ice strip to help keep your brews cold. The vintage decor and tasty pub food of this place makes it a favorite downtown hangout. Get a drink, watch a game, and enjoy sipping suds a block from Temple Square. 128 S. Main, Salt Lake City, 801-364-4268
Bodega / The rest Originally designed to be a fully functional bodega selling convenience-store items, Bodega went through a face-lift and transformed itself into a cool rest stop for those looking to bar-hop or order a quick and easy drink. Grab yourself one of Bodega's fine mixed-beer drinks and hammer it home with a tasty street tacos. While you're there, put your name on the waiting list and then head down to The Rest, an intimate speakeasy in the basement. Dim lights, craft cocktails and curious oddities line the walls to make you feel like you found the hidden trove of drunken wonders. 31 S. Main, Salt Lake City, 801-532-4042, Bodega331.com
BTG Wine Bar
This upscale wine bar is a stone's throw from the Salt Palace Convention Center and features a dynamite selection of dinner wines, champagnes, cocktails and dessert wines. And yes, they can be poured "by the glass," hence the acronym. In fact, you can try any of their 75 different wines by the taste, by the glass, or even snag the whole bottle if you find it to your liking. Your libations can be paired with a full menu of northern Italian cuisine prepared by its neighbor next door, Caffe Molise. 63 W. 100 South, Salt Lake city, 801-359-2814, BTGWineBar.com
Devil's Daughter
Located just off the Interstate 15 freeway ramp, Devil's Daughter is an easy stop coming into or going out of the city. It's a charming bar and hangout, but its food specials often receive more of the acclaim, especially if you ask starving college students. The drinks are great, the service is solid, but how can you go wrong with $1.50 Taco Tuesday or Sunday steak & eggs for only $6.50. You'll also find billiards, darts and foosball in the game room, along with the recently returned karaoke nights during the week. 533 S. 500 West, Salt Lake City, 801-532-1610, DevilsDaughterSLC.com
Dick N' Dixie's
Dick N' Dixie, just a few blocks east of the city center, is the essence of a downtown neighborhood bar. The college students and young adults who live nearby find the bar's low-key atmosphere and a great beer selection to their liking. Sports-watching is a big draw here, especially soccer: Dick N' Dixie's is an official watch party location for Real Salt Lake. 479 E. 300 South, Salt Lake City, 801-521-3556
Poplar Street Pub
With its large sections that can hold many parties at once and a staff that knows how to make it work, Poplar has earned a reputation for being a place to party unabashedly with a big group or to celebrate in your own little universe. The pub's fantastic menu pairs well with one of the city's best selections of local beers. A gathering here can quickly turn into a special occasion—even if it's just you and a couple of friends looking for a quiet place to talk. 242 S. 200 West, Salt Lake City, 801-532-2715, PoplarStreetPub.com
Twist
One of the newer bars to appear on this list, Twist is an industrial bar/bistro located in Exchange Place right around the corner from the Green Pig. The revamped 19th-century boiler room is now a gastropub on multiple levels serving signature cocktails, more than 40 local and craft brews and a robust pub menu. In warm weather, plan to hang out on the patio and enjoy live music and people watching. 32 Exchange Place, Salt Lake City, 801-322-3200, TwistSLC.com
MUSIC VENUES

Talk about music to your ears. The city features numerous local clubs that are geared toward great music, both of the local variety and acts passing through town. These places let you enjoy a cold one while you get your groove on to some live tunes.
Club X
Taking up residence in the former home of Club Vegas, Club X is a happening music venue in an industrial setting, catering to the alternative, indie & electronic beats dance crowd, with a splash of touring rock acts thrown in. The bar is a standard mix of classic liquors and bottled beers, served by bartenders who've been known to show off their fire-breathing skills from time to time. 445 S. 400 West, Salt Lake City, 801-935-4267, ClubXSLC.com
The Complex
Affectionately named "The Black Box" by locals, The Complex is a warehouse concert hall with one large 42,000-square-foot building housing four venues. It's able to host up to four shows on the same night—from hip hop and EDM, to hardcore and indie—at the same time. Drink and food offerings vary depending on which room the concert is in, as there are two all-ages halls (Grand and Rockwell) and two (Vibe and Vertical) for the 21+ crowd. 536 W. 100 South, 888-316-5387, TheComplexSLC.com
The Depot
Located in The Gateway's historic Union Pacific building, the Depot holds up to 1,200 fans on two levels and features state-of-the-art sound. Here, you'll catch touring acts like The Black Keys, Macklemore and Grace Potter as well as DJs, local bands and community events. With some of the friendliest bartenders you'll find at any concert hall, the Depot goes out of its way to make sure you enjoy the show. 400 W. South Temple, Salt Lake City, 801-456-2800, DepotSLC.com
In the Venue/Bricks
In The Venue serves as one of the city's longtime concert halls, where artists like the Deftones, Ingrid Michaelson, Katy Perry, The Shins and Pendulum have performed. The midsize venue is all ages, but there is an upstairs bar for the 21+ crowd where you can enjoy the show with an adult beverage. Downstairs, what was Club Sound is now Bricks, an arcade bar where you can play games between bands or blow off steam before heading home. 219 S. 600 West, Salt Lake City, 801-359-3219, InTheVenueSLC.com
Liquid Joe's
Just south of Sugar House, Liquid Joe's is one of the longest-running music venues in the city. Featuring the Spazmatics on Saturday nights, on other nights, you can snag a cold one and check out local and touring acts, catch a cover band to hear rock metal classics or '80s nostalgia, or just socialize at the bar and get to know your fellow music lovers. 1249 E. 3300 South, Salt Lake City, 801-467-5637, LiquidJoes.net
The Loading Dock
The Loading Dock is an all-ages venue that's literally a converted loading dock showcasing touring rock, metal and alternative acts from across the country. It's a smaller space where you can be up close and personal with the performers. The bar is pretty decent with national and local bottled brews, but the real selling point is the music. 445 S. 400 West, Salt Lake City, 385-229-4493, all ages, LoadingDockSLC.com
The Royal
Founded by members of local band Royal Bliss, the Royal is a spacious concert venue and sports pub just off Van Winkle Expressway. Seems there is always something going on, be it tied to watching football, belting out karaoke, getting your groove on, or simply listening to blues musicians play a set. Check The Royal's calendar for live performances on the weekend, and grab a burger or sandwich while you take it all in. 4760 S. 900 East, Salt Lake City, 801-590-9940, TheRoyalSLC.com
The State Room
The former children's theater-turned-concert hall features one of the best sound systems in the state, with church pews and bucket seats for relaxed viewing and two bars on different levels where you can sip any one of a dozen local beers. The venue is open only for shows, but when it's open, expect a packed crowd who enjoy a first-class drink with their first-class entertainment, from touring bands to local special events. 638 S. State, Salt Lake City, 801-596-3560, TheStateRoom.com
The Urban Lounge
The Urban is the city's premiere 21-and-up music venue for exciting new bands from the alternative, indie and hip-hop scenes. Artists like St. Vincent, Little Dragon, Deafheaven have performed here in addition to local artists and DJs. While you're here, check out portraits of former Utah Jazz coach Jerry Sloan and point guard John Stockton, converse with music snobs, then rock on, as bands blow your eardrums out of your head! 241 S. 500 East, Salt Lake City, 801-746-0557, TheUrbanLoungeSLC.com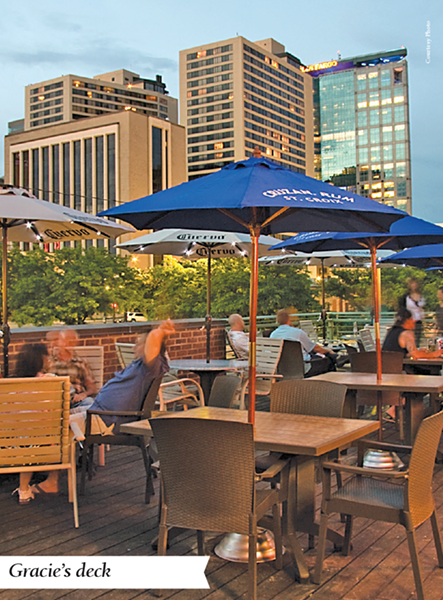 GASTROPUBS & TAVERNS

If you like some mighty fine vittles to go down with the brews, here's a mix of gastropub and roadhouse eating establishments where you can wet your whistle.
The Bayou
As the central hub for Salt Lake City's widest beer selection—on tap and bottled—this is a beer connoisseur's favorite hangout. The Bayou has even developed an app to help you sample untried beers. "Beervana"it may be, but that's not all it is. With a full liquor selection, a Cajun-inspired menu and jazz musicians playing throughout the week, The Bayou is just a great place to meet up with friends and socialize. 645 S. State, Salt Lake City, 801-961-8400, UtahBayou.com
Fiddler's Elbow
A Sugar House staple, Fiddler's Elbow is both a sports bar and traditional pub, a watering hole for Sugar House locals and those who love the 'hood. The bar carries a wide selection of local beers on tap, even snagging ales from Moab and Park City, all chilled to perfection. A menu of sumptuous pub food fills the bill while you hunker down in front of a screen to watch whatever game you're dying to see. 1063 E. 2100 South, Salt Lake City, 801-463-9393, FiddlersElbowSLC.com The Garage on Beck The Garage on Beck has come a long way from its days as a refinery-workers bar. Today, it's an off-the-beaten-path roadhouse diner serving some of the best fried chicken in town and three varieties of fried (yes, fried) Mormon funeral potatoes. The Garage features a regular lineup of local and national blues and rock bands. Its huge back patio even has a stream. With over 100 different liquors and dozens of local brews and traditional beers, it truly is an one-of-a-kind oasis in the city. 1199 N. Beck Street, Salt Lake City, 801-521-3904, GarageOnBeck.com
Gracie's
A gastropub where downtowners gather by the droves, Gracie's has earned a reputation for its friendly service and satisfying menu. In addition to a large selection of local bottled beers, Gracie's offers a decent wine list and all manner of specialty drinks. It's also one of the few venues to offer acoustic entertainment from both singer/songwriters and jazz musicians. On a warm summer's night, nothing beats a brew on Gracie's patio. 326 S. West Temple, Salt Lake City, 801-819-7565, GraciesSLC.com
The Green Pig Pub
This downtown sports bar is a crowd-pleaser in Exchange Place. Whether you come for lunch or dinner, it's hard not to love the daily food and drink specials. Not only is food here reasonably priced, but items like the Cuban pork sandwich, the Kobe burger and house-cut fries are just plain good eatin'. Add to that live music, trivia nights and an upstairs patio with a commanding view of 400 South, and you'll be the piggie that goes Whee! all the way home. 31 E. 400 South, Salt Lake City, 801-532-7441, TheGreenPigPub.com
Hog Wallow Pub
One of the best-kept secrets in Cottonwood Heights, Hog Wallow is a hangout for locals wanting to eat generous portions of pub food, sip cocktails on the patio and listen to live music ranging from Americana to reggae, blues, funk, soul and jazz. With its proximity to the Cottonwood canyons, Hog Wallow also attracts skiers, bikers and outdoor enthusiasts who've just conquered the mountain. 3200 E. Big Cottonwood Canyon Road, Cottonwood Heights, 801-733-5567, TheHogWallow.com
The Ice Haüs
The Ice Haüs recently made its appearance in Murray, taking over the 5 Monkeys space and transforming it into a beer-and-brats-style pub that features live music, karaoke, poker nights, bingo and trivia. It's a fun spot after work but at lunchtime, food is the star: The brats, burgers, hot dogs, wraps and appetizers are not only easy on the wallet, they're perfectly tailored to be washed down with a variety of beer, wine and spirits. 7 E. 4800 South, Murray, 801-266-1885, IceHausBar.com
Lucky 13
Close to the Smith's Ballpark and Bee's baseball, Lucky 13 offers a fine array of liquor, wine and beer to pair with its legendary burgers. Not only will you feel lucky to sample the cuisine, but the bar has among the most attentive servers in town. Be sure to pop in Wednesday nights to test your trivia knowledge at the award-winning Big Shiny Geek Show Pub Quiz. 135 W. 1300 South, Salt Lake City, 801-487-4418, Lucky13SLC.com
Maxwell's East Coast Eatery
Yes, it's known for pizza with some of the best pies and Italian food around, but this place is a bar first and foremost, with a lively atmosphere at that. After work, the place fills up with stockbrokers and business folks from nearby Exchange Place, stopping by for a cold one, some great eats and the chance to see a game. Later at night and on weekends, people show up for the nightclub vibe. 357 S. Main, Salt Lake City, 801-328-0304, MaxwellsECE.com
Murphy's Bar & Grill
Murphy's is a true pub that has weathered many a Main Street update over the years. It's a place where bar hopping is not just accepted, but encouraged as the staff and patrons know you'll be back sooner than you think. And when you do come back, you'll be there for at least two pints, some fish & chips or poutine fries, the low prices and the camaraderie of a downtown social pub. 160 S. Main, Salt Lake City, 801-359-7271, MurphysBarAndGrillUT.com
Piper Down Pub
Piper Down goes to great effort to offer Irish hospitality by offering killer food, hearty brews, live music (that include Irish jams and bagpipes) as well as poker and trivia nights. The place feels lived in, with drinks just waiting for you to come drink them, dishes like Irish nachos to comfort to the soul and friendly company behind the bar ready to welcome you back anytime. 1492 S. State, Salt Lake City, 801-468-1492, PiperDownPub.com
Sugar House Pub
One of the more interesting hangouts in Sugar House, this place comes with two different personalities. The left side caters to the beer-drinking crowd checking out the game or making a quick stop on the way home, while the right side is more laid back and comfortable for liquor lovers. Either way, this is a casual drinker's bar with a neighborhood feel. 1992 S. 1100 East, Salt Lake City, 801-413-2857, Facebook.com/SugarHousePub
DIVES & HANGOUTS

When it's been one of those days, you need a dive to wallow in and think about your next move.
Barbary Coast
A Murray stalwart, Barbary Coast serves as a neighborhood bar, diner, music venue and tavern. It offers a fine assortment of food and beers, and hosts live music on weekends. A favorite watering hole among the local biker community, Barbary Coast offers a welcoming vibe that invites patrons to pop in, watch a game and disappear for a few hours. 4242 S. State, Murray, 801-265-9889
Jackalope Lounge
The Jackalope Lounge is a dark and inviting little State Street bar, serving up a great beer selection and inexpensive shots. The walls are covered in skateboards and the namesake Jackalopes, distinctive little touches that set this dive bar apart. You're bound to enjoy the atmosphere and the awesome company behind the bar. Hit the nearby Pie Hole on the way home and buy a slice or two to soak up the suds. 372 S. State, Salt Lake City, 801-359-8054
The Dawg Pound
The Dawg Pound takes pride in being a dive bar. Expect your classic beers and local brews to be served in mason jars. In addition to hosting poker tournaments and billiards, the bar books the occasional live show, from '80s-style punk bands to groups of hip-hop artists. The bartenders are friendly and keep the place real. 3350 S. State, Salt Lake City, 801-261- 2337, Facebook.com/DawgPoundSLC
Duffy's Tavern
Duffy's is more of a dive-grill, serving up bodacious comfort food along with beers and cocktails. It's the kind of place your dad may have visited and said to himself, "My son will dig this place when he grows up." Grab yourself one of their fantastic sandwiches and kick back in a booth, or belly up to the bar and get a cold one while the game plays in the background. Its downtown location off 900 South means is only a short walk to a Trax station, making for a trouble-free ride home. 932 S. Main, Salt Lake City, 801-355-6401, DuffysTavernSLC.com
Bongo Lounge
Established in 1952, Bongo Lounge is one of the few remaining cash bars around these days. But the drinks are so cheap, you won't mind hitting the ATM before you arrive. Here, in the grand tradition of dive bars, the lights are dim and it's easy to blend in, meaning you can drink and tell secrets all night long. It's a chill environment with a friendly and attentive bar staff. Experience the proud tradition of a real dive bar while you still can. 2965 S. Highland Drive, Salt Lake City, 801-466-1577
Johnny's on Second
The former home of Poolhall Junkies, Johnny's is now a miniature venue that serves up cheap drinks and pizzas made from scratch. Snag a couple rounds of Pabst, enjoy a game of pool, listen to some of the latest bands coming up through the music scene, and maybe get in a game of Jenga before you head home for the night. 165 E. 200 South, Salt Lake City, 801-746-3334, JohnnysOnSecond.com
Junior's Tavern
Just off Main Street, Junior's is often the starting and ending point for those out bar-hopping on any given night. Sidle up to the bar for a shot or to sample any number of local beers or beer on tap, then hit the sidewalk patio for animated conversation with patrons and even passers-by who may join you for a drink. Junior's is often a who's who of the city's local characters. 30 E. 300 South, Salt Lake City, 801-322-0318, JuniorsTavern.com
Scallywags
Looking for a bar with a pirate theme? Aside from the pirate flags on the wall, Scallywags is just a fun little bar. You'll likely not see eyepatches on the bartenders. Instead, on weekends, look for U92's DJ Latu, and DJ Poetik C to spin hip hop, R&B and Old School while you order your favorite drinks and puff on a hookah. With no cover, free pool, cheap drinks and a stripper pole, there's the potential for this place to quickly become too much fun. 3040 S. State, Salt Lake City, 801-604-0869, Facebook.com/ScallywagsSLC
The Tap Room
The Tap Room is a hidden gem in Sugar House. The bar's motto? "Making hangovers since 1947," which is no surprise given its great beer and whiskey selection. The no-frills bar sponsors a number of charity events and books the occasional band. But it's foremost a neighborhood dive. All you need to do is pull up a chair at a bar. 2021 S. Windsor St., Salt Lake City, 801-484-6692, SLCTapRoom.com
Trails Gentlemen's Club
Whether or not you like "gentlemen's clubs," it's hard not to like Trails. Who can disagree with a cheap dinner and even cheaper drinks followed by an evening's worth of entertainment from some of the most skilled dancers in Utah? And let's give strip clubs their due: I don't see you scaling a pole with grace wearing a G-string. 921 S. 300 West, Salt Lake City, 801-363-2871, TrailsClub.com
Twilite Lounge
One of Salt Lake City's few remaining cash-only bars, Twilite is a throwback to a bygone era. Cold beer is served by the pitcher, there is a pool table in the back and chess pieces adorn the walls. There's even a fireplace and free jukebox. It's an affordable bar frequented by old timers, college students and hipsters. 347 E. 200 South, Salt Lake City, 801-532-9400, TwiliteLounge.com
Willie's Lounge
Willie's is said to be Salt Lake's oldest continually operating bar (since 1948). To celebrate, they offer $2 daily drink specials. Every day! They also have 40 beers and 15 on draft, plus have The Safety Stop food truck parked at the back of the bar, serving up fresh 100 percent Piedmontese beef burgers and tacos. DJs and karaoke nights fill the dance floor on weekdays, and any time there's a ballgame at Smith's ballpark, you're sure to find Bees fans celebrating or drinking the loss away. 1716 S. Main, Salt Lake City, 801-487-9578, WilliesLounge.com
LGBT FRIENDLY

Salt Lake City's nightclubs tend to be inclusive, but when you want to party down, here are places to meet and mingle with members of the LGBT community.
Club Jam
A crown jewel of the Marmalade District, Jam is a hot spot for LGBT folk to not only be themselves, but go all out and meet others. Featuring some of the hottest and most skilled bartenders in the valley, you're sure to find a martini or mixed drink you'll adore. Jam also features drag shows, karaoke and one of the most active dance floors in all of Salt Lake City. 751 N. 300 West, Salt Lake City, 801-382-8567, JamSLC.com
Metro Bar
In recent years The Metro has partnered with several concert promoters to become a hub for rock music, and turned what used to be strictly a gay bar into an alternative hub across the street from The Complex. You can find aerial shows, artistic exhibitions, touring acts and LGBT-friendly dance nights all in one place, complete with a knowledgeable bar staff that can serve drinks in style. 615 W. 100 South, Salt Lake City, 801-520-6067, Facebook.com/MetroBarSLC
Club Try-Angles
Try-Angles is a neighborhood gay bar attacting an attitude-free crowd varying in age and interest. Try-Angles is a full service bar with a small dance floor, pool tables, darts, a jukebox and arcade games. Drinks are cheap and are served in a huge steins; there are summer barbecues on the patio as well as underwear and gear nights. The friendly bartenders make it easy for first-timers to settle in. 251 W. 900 South, Salt Lake City, 801-364-3203, ClubTry-Angles.com
Sun Trapp
Just west of The Gateway, the Sun Trapp takes its name from two bars that are no more: The Trapp Door, which occupied the space for years, and The Sun, one of the city's oldest LGBT bars, which was destroyed in the tornado of '99. Today's Sun Trapp maintains the look of a Western-themed bar, where mixed drinks are served out of mason jars, and combines it with a dance hall and one of the nicest outdoor patios you can find downtown to chill on. This friendly LGBT-owned and -operated social club shows it cares about its patrons by hosting community events. 102 S. 600 West, Salt Lake City, 385-235-6786, SunTrapp.com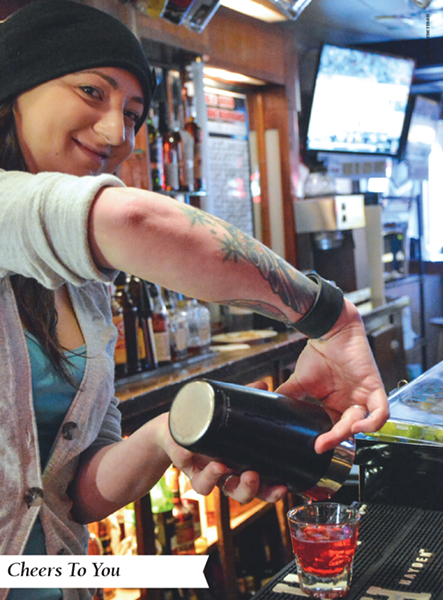 SPORTS

Whether you're an armchair quarterback or a rabid sports fan who screams at the ref on TV, here some cool spots where you can enjoy watching your favorite teams.
A Bar Named Sue
The two Sues each have a separate look and but they both have it covered when it comes to catering to sports fans. With more than 60 whiskeys and 40 beers on tap, both are great places to watch your game while feasting on mouthwatering bar food, including monster bacon cheeseburgers, pulled pork sandwiches and "whiskey" chips sprinkled with whiskey prior to being served. They also offer free billiards, darts, shuffleboard and video games plus live music four nights a week. 3928 S. Highland Drive, Salt Lake City, 801-274-5578; 8136 S. State, Midvale, 801-566-3222, ABarNamedSue.net
The Break
Who says downtowners get to have all the great nightlife? The Break is Daybreak's new neighborhood sports bar. Grab a pitcher of beer, pair it with a monster pastrami burger or one of the fancier wraps and then kick back to watch your college kick the crap out of every other college in their league. Or not. The place also offers up live music, poker nights and karaoke, so there's potential to celebrate in other ways after the game. 11274 S. Kestrel Rise Road, South Jordan, 801-987-3354, TheBreakGrill.com
Cheers to You
Coming up on 19 years at its downtown location, this family-owned bar has long been a go-to spot for sports fans to watch the games. The drinks and food provide the perfect alchemy to get your "rowdy" on. Cheers to You also serves as home to a plethora of memorabilia on the walls and stories galore the owners love to share. CheersToYou has a second location in Midvale, every bit the dive as its downtown sibling, and just as friendly. 315 S. Main, Salt Lake City, 801-575-6400; 642 S. State, Midvale, 801-566-0871, CheersToYouSLC.com
Legends
Legends is one of those rare family-friendly sports bars that isn't a corporate-run restaurant chain. Here, you can order food for the whole family at reasonable prices, from appetizers, steaks, burgers to sandwiches, salads and pizzas—all made with fresh, wholesome ingredients. Choose beverages from among Legends' full bar and more than 20 beers on tap and 30 craft and local beers. No food purchase is necessary in to order alcohol, and minors can come in when accompanied by an adult. It surely gives you a reason to cheer. 677 S. 200 West, Salt Lake City, 801-355-3598, WhyLegends.com
Lumpys Downtown
A sports bar above all else, the downtown Lumpys is a great gathering spot during the week during the lunch hour or after work. Order some awesome food from their kitchen and pair it up with one of many bottled beers from around the state. Then kick back and watch the Jazz work the court just a few blocks away. Uptown, Lumpys has a more homey feel, and the wings are to die for. But come game day, it's all about sports. 145 W. Pierpont Ave., Salt Lake City, 801-883-8714; 3000 S. Highland Drive, Salt Lake City, 801-484-5597; LumpysBar.com
The Republican
The unofficial home for Real support club, Salt City United, The Republican is a one-stop bar for Real Salt Lake fandom. Grab a pint of Guinness (or whatever beer or shot you love), settled in on a wooden chair and cheer along with the city's most ardent soccer fans. Or pop in Monday nights for what is considered one of the hardest trivia nights in the valley. 917 S. State, Salt Lake City, 801-595-1916
Scofy's
A neighborhood bar in a part of town that could use a few more such watering holes, Scofy's is a social club and sports bar that hosts live music on occasion. Dart games are serious business here with a row of electronic dart boards beckoning all levels of players. Enjoy local beers on draft, an array of mixed drinks and a decently priced menu featuring bar plates such as steak dinners and killer wings, all served in an atmosphere that feels welcoming and friendly. Scofy's makes for a great after-work hideaway to kick back in for an hour. 7176 S. 900 East, Midvale, 801-938-4505, Scofys.com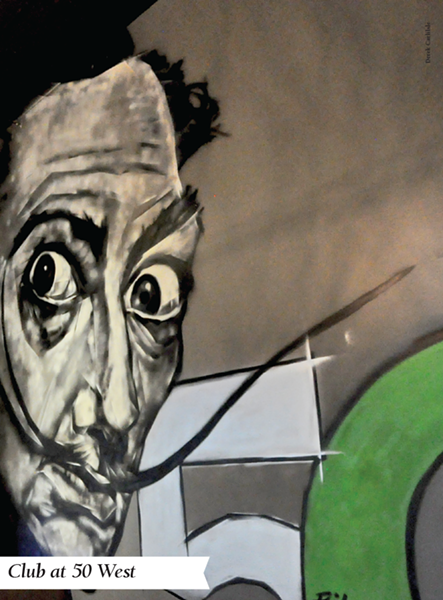 ENTERTAINMENT

So you're not into dancing and not looking for a live show—but you still want to have fun? That's cool, because we have options!
Club at 50 West
Club at 50 West and adjoining 50 West Cafe serve as both a nightclub and restaurant at Broadway Media's corporate headquarters on 300 South. The club provides a stage for stand-up comedians, live music acts as well as podcasts, lectures and special events. Food is provided by 50 West Cafe. Be sure to snag a shot from the fully stocked bar and kick back for a night of entertainment. 50 W. 300 South, Salt Lake City, 801-961-1033, Club.50WestSLC.com
Cruzrs Saloon
Cruzrs has lately emerged as one of Salt Lake Valley's most popular karaoke venues. If you've the got the pipes, Cruzrs should be on your weekend singalong circuit, if it isn't already. No need to fear if you're a newbie, as there are singers who will join you and give you courage. Add to that free poker and pool nights, awesome pub food and a bar staff skilled in making a variety of mixed drinks, and you've got a bar destination that's just waiting for you to come and make beautiful music. 3943 S. Highland Drive, Salt Lake City, 801-272-1903, Cruzrs.com
Donkey Tails Cantina
Located next to Guadalahonky's Mexican food, Donkey Tails is a place in Draper where you can dig into tasty Mexican appetizers and entrees including nachos, enchiladas, hot wings and more, all while catching a live show. Pop by every Tuesday, Thursday and Friday for an array of solo acoustic performers from various genres, with DJs on Saturday night. Or sign up for karaoke on Wednesday nights and belt out your favorite ballads. Wash down the primo food fare and soothe your pipes with round of margaritas or Corona on tap. 136 E. 12300 South, Draper, 801-571-8134, Facebook.com/DonkeyTails
Keys on Main
Keys on Main's interactive Dueling Piano Show is a crowd-pleaser. For that reason, you'll need to reserve a table in advance on weekends. The way it works is this: two piano players play audience requests. The duel comes when an audience member doesn't like a particular song and stops it by requesting a better song and giving a bigger tip. That's when audience members try to outbid each other. Much clapping, singing and tipping ensue. 242 S. Main, Salt Lake City, 801-363-3638, KeysOnMain.com
Sandy Station
The Station is a comedy hub at the south end of the valley, hosting multiple open-mic nights throughout the week in its back bar. The venue also hosts unique entertainment, such as midget pro-wrestling and beer pong tournaments. The bar has all your favorite drinks but the shows make this place worth visiting. 8925 S. 255 West, Sandy, 801-255-2078, SandyStation.com
The Tavernacle Social Club
The pianos at the Tavernacle east of downtown have been dueling it out for 14 years, where they call what they do "the craziest sing-a-long party in Utah." They've even created Bingo Karaoke, five hours of musical numbers in between calling numbers. Add a few fancy cocktails to the mix, and who knows what's going on. That's half the fun. 201 E. 300 South, Salt Lake City, 801-519-8900, Tavernacle.com
DANCE CLUBS

Need a spot to imbibe in and party the night away? Hit up one of these joints and find others offering a smooth drink and a groove to go with it.
The Fallout
Off the beaten path in the Granary District, The Fallout is ideal for party goers who prefer to be off the radar. Club events range from minimalist shows that offer plenty of room on the dance floor to big-ticket concerts where large crowds make it hard to move. Depending on the event, the bar can stock everything you need for a party or the latest DJ to rock the house. 625 S. 600 West, Salt Lake City, 801- 953-6374, TheFalloutSLC.com
The HoteL Upstairs & Club Elevate
Night club, dance venue and event center—the Hotel Upstairs and adjoining Club Elevate are party central. It's a great spot for special occasions as you can reserve VIP tables and order bottle service. The Thursday night Recess Club brings the newest sounds from the electronic world. Some love Elevate's dance club with its massive bar, while others are all about the Hotel's three different themed floors. 155 W. 200 South, Salt Lake City, 801-478-4310, TheHotelElevate.com
Sky
Almost like an overnight success, Sky has become one of the city's premier dance clubs. Inspired by the owner's 2013 trip to Burning Man, the 15,000-square-foot club has three floors available that can be used for special events, parties and concerts. The open-air building features a glass retractable roof, VIP suites, and cool lighting and state-of-the-art sound. Sky books some awesome touring acts and gives local DJs a new place to hone their craft. Check out the shows here, and you'll feel like you've chanced upon some swanky hush-hush party where are the people in the know go. 149 W. Pierpont Ave., Salt Lake City, 801-883-8714, SkySLC.com
Club 90
Club 90 continues its decades-long reign over Sandy's adult entertainment. The club is huge: it's on two floors, and features a stage, dance floor, a 150-seat patio, and a game room with pool tables. This lively nightclub serves classic cocktails and pub grub; offers bingo, trivia and karaoke, and it hosts live music on the weekends. It's the place where Sandy-ites come to bust a move. 9065 S. Monroe St. (150 West), Sandy, 801-566-3254, Club90SLC.com
Habits
Every city should have a club that takes things up a notch. Catch this midtown gem with a sunken dance floor, multiple bars and state-of-the-art sound, video and lighting while you still can. From catering and VIP services to a full lunch and dinner menu that include sushi, salmon and steak, Club Habits, with its 250 person capacity and weekend dress code, is a class act. 832 E. 3900 South, Salt Lake City, 801-268-2228, ClubHabits.com
The Westerner
It wouldn't be Utah if we didn't have a proper country bar, and The Westerner fits that bill nicely. Head out for a night of line dancing with your friends, jump on the mechanical bull and try beating the record, and order some of their deep-fried goodies. You can wash it all down with one of a dozen beers on tap or several bottled brews ... then do it all again wearing a cowboy hat and boots. 3360 S. Redwood Road, 801-972-5447, WesternerSLC.com
Area 51
A staple of the downtown dance scene for more than 15 years, Area 51 is the center for industrial, goth, synthpop and EBM music. Stop at one of the bars on each floor for a mixed drink, then hit the dance floor to burn it off with music from the '80s until now. As an added bonus, see the occasional live touring acts on Area 51's second floor. 451 S. 400 West, Salt Lake City, 801-534-0819, Area51SLC.com
Circle Lounge
The Circle Lounge has undergone changes over the years, becoming a bar with a restaurant on the south side and a dance club on the north side with local DJs mixing their jams all night long. It's become a garden of earthly delights with sushi, hookahs, and the sounds of EDM and hip hop converging under one roof. The outside patio ignites during the summer months, as it fills up with people wanting a locale in which to the dance the night away. 328 S. State, Salt Lake City, 801-531-5400, Facebook.com/CircleLoungeSLC
COFFEE CENTRAL
The daily grind in Salt Lake City is ... delicious! Whether you're fueling a study session, searching for the best cup of coffee in Utah or just needing a caffeine-fix while rushing to work, there's a coffee shop to suit every taste. Here are a few of my faves.
3 Cups
The moment you walk in to 3 Cups in Holladay, you know you've found something special. With fresh, modern decor, plenty of open space and natural light, it's a pleasure to spend a few hours here visiting with friends or getting some work done. This friendly neighborhood spot is known for exceptional coffee, gorgeous lattes and delectable pastries. Expect a few surprises on the menu; pastry chef Amber Billingsley is popular for her house-made gelato as well as her daily baked goods. Be sure to indulge in an affogato, a shot of espresso poured over a scoop of vanilla gelato. 4670 S. 2300 East, Holladay, 385-237-3091, 3Cups.Coffee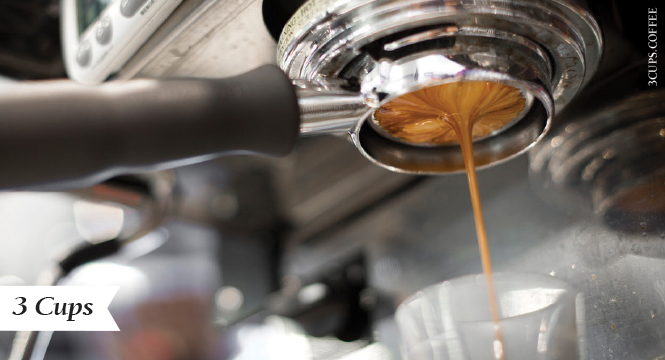 Caffe d'Bolla
At Caffe d'Bolla, "the coffee is the experience." Those who are serious about their coffee hold Caffe d'Bolla in high esteem for exceptional knowledge of the coffee it selects, roasts and serves. Featuring single-origin coffees from micro-regions, small farms and estates, each trip to Caffe d'Bolla is like a lesson in coffee. Attention to detail and a passion for the perfect cup of coffee has earned Caffe d'Bolla national acclaim. 249 E. 400 South, Salt Lake City, 801-355-1398, CaffeDBolla.com
The Rose Establishment
Visiting The Rose Establishment will be your favorite part of the day. Without Wi-Fi, guests are encouraged to luxuriate over fine coffee and delicious fare—a refreshing option these days. There is no coffee on tap, so instead opt for French-pressed coffee or even a bubbly nitrogen infused cold brew. The Rose Establishment offers food menus that rival your favorite spot for breakfast, brunch or lunch made with local and seasonal ingredients. Its in-house bakery is also top-notch, with unique and scrumptious treats. 235 S. 400 West, Salt Lake City, 801-990-6270, TheRoseEstb.com
Salt Lake Roasting Co.
One of the city's original coffee houses, Salt Lake Roasting Co. has been serving coffee for about 30 years. Roasting its own coffee with a mind-boggling selection of beans encourages customers to learn about coffees of the world. It also has a fine selection of loose-leaf tea and an affordable, tasty lunch menu. In 2016, the Roasting Co. is slated to move out of its time-honored location to new digs up the street, while its satellite location in the Salt Lake City Main Library continues to bring the familiar coffee shop vibe to grateful library patrons. 320 E. 400 South, Salt Lake City, 801-363-7572; 210 E. 400 South; Roasting.com
Beans & Brews
Beans & Brews is the only coffee shop that can stand up to the corporate siren with more than 20 locations, most offering a speedy drive-thru. This local chain turned franchise has been caffeinating Salt Lakers since 1993. Being a regular pays off with a House Rewards program, which can earn you points toward free drinks with each purchase. Whether you're in the mood for a frozen treat like a Cocoa Bean B&B Frappe or a cup of brewed coffee and a bag of beans to take home, Beans & Brews fits the bill. Multiple locations, BeansAndBrews.com