Page 4 of 8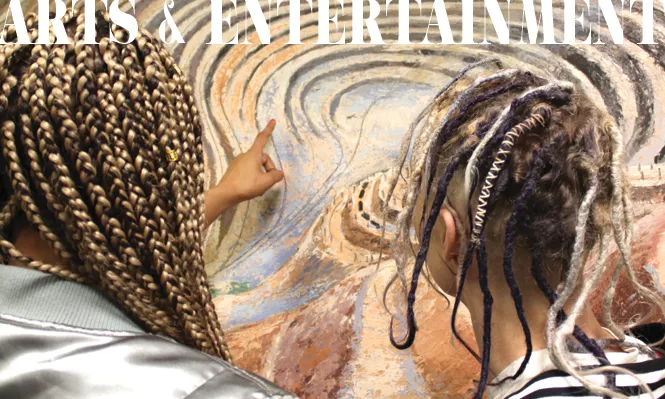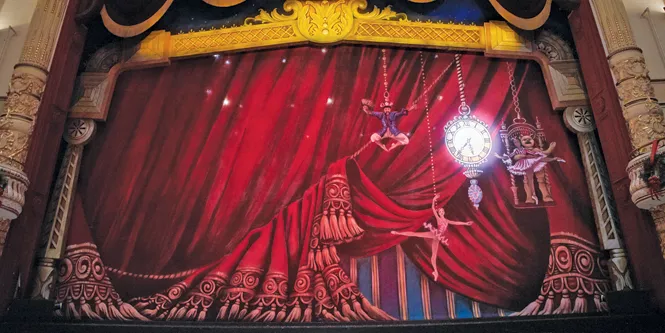 Sarah Arnoff
Ballet West
The Stage Is Set



Explore the many talents of Salt Lake City's key performing arts companies.



By Scott Renshaw
You don't become a world-class city without world-class arts; a 2017 survey conducted by the Salt Lake City Office of Economic Development showed that a robust arts environment is the single-most important factor for businesses considering relocation. So it's a fortunate thing that this state is rich with creative people who turn the human experience into vital, fascinating performances. Here's just a taste of the groups who bring that vitality to local stages.
Stuart Ruckman
Ririe-Woodbury Dance Co.
DANCE

Ballet West
Now in its 55th season, Ballet West offers audiences a thrilling mix of classic pieces like the annual production of The Nutcracker and innovative new work as part of the National Choreographic Festival. Among other works in the 2018 season is the April production of David Bintley's The Shakespeare Suite. balletwest.org

NOW-ID
Former Ririe-Woodbury artistic director Charlotte Boye-Christensen and executive director Nathan Webster formed this interdisciplinary dance and design company to combine the power of movement and architecture into cohesive performances.
now-id.com

Odyssey Dance
Adapting popular culture for contemporary choreography has been a long-time focus for Derryl Yeager's company, including its annual Halloween production Thriller, Christmas' Redux Nut-Cracker and the spring repertory presentations of Shut Up and Dance featuring takes on the music of Michael Jackson and Prince. odysseydance.com

Repertory Dance Theatre
Founded in 1966 as the nation's first repertory dance company, RDT preserves the history of American modern dance—including its long association with the works of Alwin Nikolais—while also showcasing new pieces and developing young choreographers. Look for some of this new work during the production Current, April 12-14. rdtutah.org

Ririe-Woodbury Dance Co.
The tradition of founders Shirley Ririe and Joan Woodbury is carried on more than 50 years after the company's inception, in seasons full of innovative modern dance choreography, including new commissions. Experience the futuristic setting of artistic director Daniel Charon's Return (April 26-28)—the conclusion of his "Together Alone" trilogy. ririewoodbury.com

University of Utah Dance
The internationally renowned program at the University of Utah teaches more than 200 undergraduates and 25 graduate students the art and discipline of classical ballet and modern dance, showcased in performances throughout the year by the Performing Dance Co. and as part of graduate projects. Senior Concert Weeks begin April 5, with a chance to see the next generation of great Utah dancers. dance.utah.edu

Wasatch Contemporary Dance Co.
This Utah County-based troupe brings innovative modern dance to unique venues, often incorporating site-specific architecture and multi-media components into their performances. The 2018 season includes an as-yet-untitled performance June 15-16 at Utah Valley University's Ragan Theatre. wasatchcontemporary.com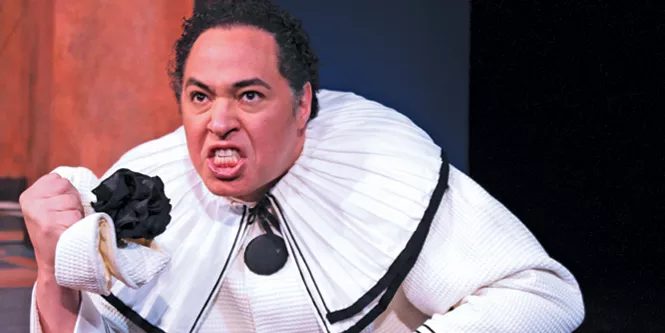 Enrique Limón
Utah Opera

THEATER
Good Company Theatre
Ogden received a jolt of theatrical energy in recent years with the formation of this company, and another boost in 2017 with a brand-new building for producing a great mix of plays. In 2018, experience Lucas Hnath's The Christians (April 13-May 6), Green Day's musical American Idiot (Aug. 11-26), Sarah Ruhl's Eurydice (Oct. 12-Nov. 4) and Tony Kushner's Caroline, or Change (Dec. 7-30). goodcotheatre.com
Pioneer Theatre Co.
The resident professional theater company at the University of Utah offers annual full seasons that delight audiences with a rich mix of beloved musicals, Shakespearean classics, Broadway greats and daring new works. The 2018 season concludes with Twelfth Night (March 30-April 14) and Mamma Mia! (May 11-26). pioneertheatre.org
Plan-B Theatre Co.
Developing and showcasing new plays by local playwrights has become the focus for this company, including recent seasons made up entirely of world premieres by Utah writers. The 2018 season concludes with another such premiere—Austin Archer's Jump—April 5-15. planbtheatre.org
Pygmalion Theatre Co.
Plays by and about women—on the stage and behind the scenes—have long been the focal point for Pygmalion, bringing a much-needed perspective shift to local stages. A workshop production of Caridad Svich's Red Bike (April 20-May 5) concludes the current season. pygmalionproductions.org
Salt Lake Acting Co.
Any sense of Utah as a place where only "safe" theater can flourish was long ago dispelled by this company, which has spent more than 40 years producing risk-taking work and tweaking the local establishment with the annual musical satire Saturday's Voyeur. The 2018 season concludes with the summer run of Voyeur (June 27-Sept. 2), preceded by the Tony Award-winning musical Fun Home (April 4-May 13). saltlakeactingcompany.org
Utah Opera
Sure, you'll get standards like The Magic Flute, Tosca and Pagliacci in a Utah Opera season; you'll also get revelatory new works like this season's production of Moby-Dick. Wrap up the 2018 season with Die Fledermaus (May 12-20), then get ready for next season's kickoff with Gounod's Romeo & Juliet (October 13-21).
utahopera.org
Utah Repertory Theatre
Intimate productions of regional premieres are often on the menu, with a wide range of topics and tones. The 2018 season includes undated Utah premieres of Ayad Akhtar's Disgraced, Sharr White's Annapurna and the Duncan Sheik-composed musical version of American Psycho. utahrep.org
Utah Shakespeare
The award-winning Cedar City-based company presents the works of the Bard in a setting just like it might have been experienced in the 16th century, while also offering engaging contemporary plays and musicals for a full summer repertory season.
The 2018 offerings are Othello, The Merry Wives of Windsor, Henry VI Part 1 and The Merchant of Venice, plus The Foreigner, Big River and more. bard.org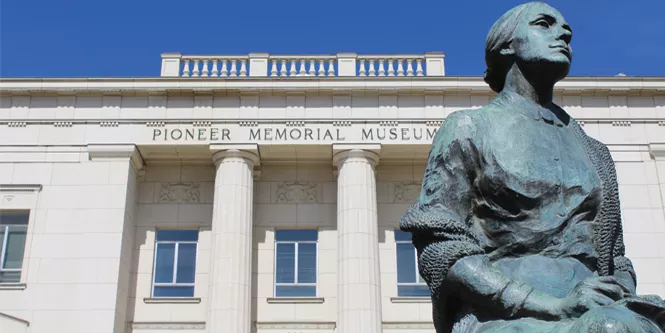 Museums, Funky-Style

Explore some of Utah's off-the-beaten-path educational opportunities.

By Scott Renshaw
Say the word "museum" to a lot of people, and you'll get an almost visceral response—a cringe with accompanying flashbacks to childhood visits to places that were supposed to be educational, but forever attached the word "museum" in your mind with "boring." Yet Utah is home to a wide variety of museums that show off the state's fascinating history in ways that transcend any recollections of a droning docent. Here are just some of the places where you can see museums get funky.

ATK Thiokol Rocket Garden
Technically speaking, it's not a museum so much as it is a display outside of the ATK Thiokol facility west of Brigham City. There are, however, few places in America where you can just drive by and touch a piece of hardware powerful enough to shoot into space. Plaques identify the individual hardware, including booster rockets from space shuttle missions, and a Patriot missile from U.S. military operations in the Middle East. 9160 Route 83, Corinne

Dinosaur Museum of Utah
Utah is a paleontological treasure trove (the Utahraptor was designated the state dinosaur during the last legislative session), and this San Juan County facility brings you the details close to the place where these artifacts were discovered. Exhibits showcase skeletons and eggs, like many such museums, but also offer a gallery with re-creations of what the "feathered" dinosaurs looked like, in addition to a gallery celebrating the fun, not-always-scientifically-accurate history of movie dinosaurs. The museum is only open seasonally April-October, so check the website for specific dates of operation. 754 S. 200 West, Blanding, 435-678-3454,
dinosaur-museum.org

Golden Spike National Monument
One of the pivotal moments of the modern era—the completion of the transcontinental railway—happened at Utah's Promontory Summit on May 10, 1869. At this museum, you'll visit the precise point where the rails linked, and learn about the people who made this achievement possible. Plus, you'll see fully functioning replicas of the steam locomotives of the 1860s. Come at the right time, and you can even watch a historical reenactment of the driving of the Golden Spike. 6200 N. 22300th St. West, Corinne, nps.gov/gosp

Fort Douglas Military Museum
For more than 30 years, this former outpost built to help protect Pony Express routes has been home to a museum dedicated to generations of American military history. Take a look at authentic artillery and vehicles from World War II, the Korean War, Vietnam and more, including tanks and helicopters. Exhibits also explore uniforms and supplies of various military operations, and the Utahns' involvement in those operations. Admission is free, though donations help support museum operations. 32 Potter St., Salt Lake City, 801-581-1251, fortdouglas.org

Goulding's Trading Post
It's a lovely place to stay if you're taking in the majesty of Southern Utah, but it's also a monument itself to a chunk of cinema history. Mike Goulding opened a trading post in the 1920s, and later finagled a meeting with director John Ford to tout the amazing local scenery. The Goulding's museum is a chronicle of the resulting connection between Ford and Monument Valley, with memorabilia, set pieces and a movie room that perpetually plays one of the many Utah-filmed collaborations between Ford and John Wayne. 1000 Goulding's Trading Post Road, Oljato-Monument Valley, 435-727-3231, gouldings.com

Pioneer Memorial Museum
Utah's pioneer history is preserved by the Daughters of Utah Pioneers in an extensive collection of authentic 19th-century artifacts. From documents and photos to clothing and furniture, it's a portrait of the challenges faced by early Mormons as they colonized their desert Zion. There's even a building housing carriages and handcarts in which the travelers made their westward journeys. If you're fascinated by the subject, carve out plenty of time; there's almost too much to take in during one visit. 300 N. Main, Salt Lake City, dupinternational.org

Uintah County Heritage Museum
Sure, plenty of museums have art, and plenty of museums have historical artifacts—and you'll find both at this Vernal location. But what about doll-sized replicas of the first 40 First Ladies of the United States? Porcelain sculptor Phyllis Juhlin Park crafted the heads of presidential wives from Martha Washington through Nancy Reagan before she retired. Those heads are attached to sawdust-doll bodies dressed in clothing patterned after something the spouses actually wore. Creepy? Maybe. Fascinating? Absolutely. 155 E. Main St., Vernal, 435-789-7399, uintahmuseum.org
Stuart Ruckman
Natural History Museum of Utah
Clark Planetarium
Experience the expansiveness of the universe with 10,000 square feet of exhibit space covering the wonders of our own planet—including weather phenomena and plate tectonics—and everything beyond. Take a look at an actual moon rock, or learn about black holes through the "Gravity Floor" interactive digital exhibit. When you're done with all the exhibits, take in one of the many rotating educational movies in the IMAX theater or Hansen Dome theater. 110 S. 400 West, Salt Lake City, 385-468-7827, slco.org/clark-planetarium

Discovery Gateway
Probably the family-friendliest museum in the state, it's a multi-floor cornucopia of hands-on experiences and exhibits. From a kinetically involving play area to quiet reading nooks, there are opportunities for kids to learn and get their wiggles out. The Story Factory offers visitors ways to tell stories in formats from animation to live theater, while the Kid's Eye View area offers young ones a chance to experience the adult world—everything from building to shopping—on their own level. 444 W. 100 South, Salt Lake City, 801-456-5437, discoverygateway.org
The Leonardo
Science and technology come alive in fascinating, often hands-on experiences that appeal to guests of all ages. Named after and dedicated to the expansively inquisitive mind of Leonardo da Vinci, this downtown facility features both permanent and touring exhibits exploring the intersection of art, culture and technology, with opportunities for young visitors to explore and create. The home-grown exhibit Flight is a standout, providing a journey through the history of airborne travel from the earliest da Vinci sketches through space exploration, including Utah's own contribution to the aviation industry. 209 E. 500 South, Salt Lake City, 801-531-9800, theleonardo.org
Natural History Museum of Utah
The stunning copper exterior of the Rio Tinto Building houses a magnificent celebration of the state's human cultures, living creatures and unique natural environment. Learn about the Salt Lake Valley's ancient history when it was covered by Lake Bonneville, and explore the many different geographic regions of the Beehive State, while also discovering modern local ecosystems. The circular Native Voices gallery provides a chance to investigate and celebrate the eight federally recognized indigenous tribes of Utah, or dig deeper to learn about the Great Basin's prehistoric peoples. 301 Wakara Way, Salt Lake City, 801-581-4303, nhmu.utah.edu

Thanksgiving Point
You can make a day of it in Lehi, with multiple places for kids and adults to learn and explore together. The Museum of Ancient Life allows visitors a chance to walk in the shadow of giant dinosaur skeletons or see a working paleontology lab, plus hands-on interactive experiences like digging for fossils. The adjacent Museum of Natural Curiosity houses a variety of environments, like ancient ruins in a rainforest, or the town of Kidopolis. 3003 N. Thanksgiving Way, Lehi, 801-768-2300, thanksgivingpoint.org
Utah Museum of Contemporary Art
Works by local and national contemporary visual artists are central to the mission of this facility, with five individual gallery spaces allowing for a wide variety of experiences. From painting and photography through digital and multimedia experiences, UMOCA captures the wide range of challenging work being created both in Utah and around the world, complemented by art talks and special events inviting guests into the creative process. 20 S. West Temple, Salt Lake City, 801-328-4201, utahmoca.org
Utah Museum of Fine Arts
Re-opened last year after an extensive renovation, this beautiful facility includes both rotating and permanent displays, with space for traveling/and national exhibits to complement the ongoing galleries. In addition to masterworks from Europe, experience works by African, Pacific Islander, Native and Mesoamerican artists, plus an increased focus on works by women. The scope of artistic creation gets a welcome expansive view here. 410 Campus Center Drive, University of Utah, 801-581-7332, umfa.utah.edu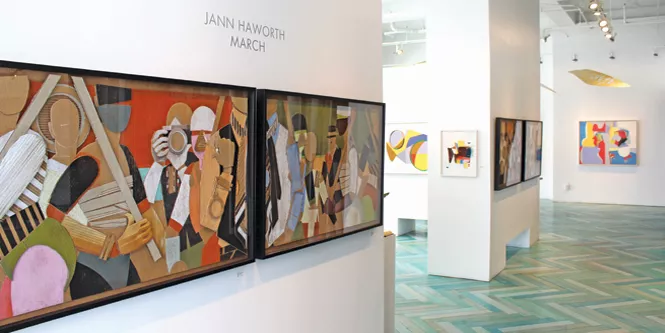 Enrique Limón
Modern West Fine Art
Gallery Directory
Compiled by Samantha Herzog
SALT LAKE VALLEY GALLERIES

15th Street Gallery
Specializes in showcasing award-winning and emerging Utah artists. 1519 S. 1500 East, 801-468-1515, 15thstreetgallery.com
"A" Gallery
This gorgeous gallery and courtyard combo also offers custom art consultations,
installations and space rentals. 1321 S. 2100 East, 801-583-4800, agalleryonline.com

Alice Gallery
Located within the historic Glendinning Mansion, Alice Gallery hosts collaborative exhibitions for Utah artists and their
communities. 617 E. South Temple, 801-236-7555, heritage.utah.gov
Alpine Art
This well-lit and spacious fine art gallery doubles as a framing workshop to accommodate local business and designer needs. 430 E. South Temple, 801-355-1155, alpineartinc.com

Anthony's Fine Art and Antiques
Housed in a 100-year-old church, this eclectic collection of museum-quality art and antique decor is staffed by a multi-generational team of specialists. 401 E. 200 South, 801-328-2231, anthonysfineart.com
Art Access
Educational and professional programs, as well as exhibitions, provide opportunities for artists with disabilities and from other traditionally marginalized communities. 230 S. 500 West, Ste. 125, 328-0703, accessart.org

Art at the Main
In partnership with the Salt Lake City Public Library, Art at the Main is a cooperative gallery that supports and features members of the local art community. 210 E. 400 South, 801-363-4088, artatthemain.com

Arts of the World Gallery
Promising a pinch of magic to its patrons, Arts of the World offers a distinct selection of international and hand-crafted
treasures. 802 S. 600 East, 801-532-8035, artsoftheworldgallery.com

Commerce & Craft
This original small-production art house promises each piece was handmade and lovingly procured. 950 S. 1100 East, 801-207-1030, commerceandcraft.com

David Dee Fine Arts
Art collector and connector David Dee mainly features work of the early American West in his authenticated gallery, but provides other art services as well. 1709 E. 1300 South, Ste. 201, 801-583-8143, daviddeefinearts.com

David Ericson Fine Art
Featuring high quality works, David Ericson builds his galleries with care while offering consulting and art appraisals to the public. 418 S. 200 West, 801-533-8245, davidericson-fineart.com

Downtown Artist Collective
Locally funded and staffed, DAC regularly spotlights new artists. 265 E. 100 South, downtownartistcollective.org

DRAW Inc. Gallery
Serving marginalized communities with youth art classes, DRAW also operates a top-notch online store. 752 E. 6th Ave., 801-893-2404, drawinc.org

Evergreen Framing Co. & Gallery
Evergreen is a platform for unique artist exhibitions and provides a comprehensive catalogue of collectible gifts. 3295 S. 2000 East, 801-467-8770, evergreengallery.com

Evolutionary Healthcare
An unexpected gallery can be found on the walls of this private health care facility and is open during regular business hours. 461 E. 200 South, 801-519-2461, evolutionaryhealthcare.com

Finch Lane Gallery
Located in Reservoir Park, this celebrated gallery switches its exhibits year-round and any artist can apply. 1340 E. 100 South (in Reservoir Park), 801-596-5000, saltlakearts.org

Fringe Gallery
Staying true to its name, Fringe exhibits unconventional and contemporary-focused art pieces. 345 W. Pierpont Ave., 385-202-7511, thefringegallery.com
God Hates Robots
SLC's premier experimental art gallery. 314 W. 300 South, Ste. 250, 801-596-3370, godhatesrobots.com
Hope Gallery
This gallery displays a classy collection of European works and reproductions. 151 S. Main, 801-532-1336, hopegallery.com

Horne Fine Art
Tall ceilings and open skylights make this a sharp exhibition space and working studio. 142 E. 800 South, 801-533-4200, hornefineart.com

Lanny Barnard Gallery
This gallery offers a mix of styles, art mediums, as well as a varied selection of gifts. 110 Trolley Square, 706 E. 600 South, 801-364-4482, lannybarnardgalleryslc.com

Macaroni Gallery
This gallery helps artists share their passion with the public at a reasonable price! 244 S. 500 West, Ste. 107, 801-554-8170, macaronigallery.com

Mestizo Institute of Culture and Arts (MICA) Gallery
This gallery brings together artists, activists and educators to create social change through art. 631 W. North Temple, Ste. 700, 801-596-0500

Michael Berry Gallery
Michael Berry offers custom framing services and a rotating display gallery. 163 E. 300 South, 801-521-0243, facebook.com/michael-berry-gallery-frameshop

Modern West Fine Art
This gallery supports modern and contemporary artists across mediums and influences, with an emphasis on Western themes. 177 E. 200 South, 801-355-3383, modernwestfineart.com

Nox Contemporary
Nox champions challenging works that shy away from the conventional. 440 S. 400 West Ste. H, 801-289-6269, bit.ly/2J1Xo0a

Phillips Gallery
A gallery space for Utah-based artists that offers other consultation services. 444 E. 200 South, 801-364-8284, phillips-gallery.com

Relics Framemakers & Gallery
Relics is known for its quality craftsmanship, expertise and regional artist support. 4685 S. Holladay Blvd., 801-272-8312, relicsgallery.com

Rio Gallery
This historic and collaborative gallery is nestled in the lobby of the Rio Grand Depot. 300 S. Rio Grande St., 801-245-7272, visualart.utah.gov

Sego 3 Fine Art
A procurer of high-quality American Great Basin artwork. 661 S. 200 East, 801-328-9848, sego3.com

The Stockist
This lifestyle boutique hosts a variety of unique vendors and products. 875 E. 900 South, 801-535-3548, thestockistshop.com

Urban Arts Gallery
Located in The Gateway mall, this free gallery showcases contemporary work often with pop-culture themes. 137 S. Rio Grande St., 801-651-3937, urbanartsgallery.org

Utah Cultural Celebration Center
This center preserves a permanent collection of cultural art installations and artifacts. 1355 W. 3100 South, 801-965-5100, culturalcelebration.org

Utah Museum of Contemporary Art
This award-winning museum connects guests to contemporary culture and education. 20 S. West Temple, 801-328-4201, utahmoca.org

Utah Museum of Fine Arts
This museum houses a charming café, gift store and rotating collection of multicultural art. 410 Campus Center Drive, 801-581-7332, umfa.utah.edu

Winderemere Real Estate's Redman Gallery
Enjoy the breathtaking view from this elevated gallery on the upper floors of the Windermere Real Estate Building.
6th and 7th Floors of the Redman Building, 1240 E. 2100 South, Ste. 600, 801-485-3151, redmangallery.com


Enrique Limón
Michael Berry Gallery
PARK CITY GALLERIES
Bret Webster Images
This gallery honors and exhibits the photography of American artist Bret Webster. 312 Main, 435-200-8258, bretwebsterimages.com
Fatali Gallery
Fatali's graceful photography exhibition is a sneak peek into a world of wonders. 556 Main, 435-772-2422, fatali.com
Gallery MAR
Gallery MAR always keeps their collections fresh while providing a comprehensive list of art services including installations. 438 Main, 435-649-3001, gallerymar.com
J GO Gallery
Jo GO charms guests with its American Western aesthetic and conversational atmosphere. 408 Main, 435-649-1008, jgogallery.com
Julie Nester Gallery
This diverse collection offers event rentals and an original selection of art. 1280 Iron Horse Drive, 435-649-7855, julienestergallery.com
Kimball Art Center
This center uses education, exhibitions, and events to connect the community. 1401 Kearns Blvd., 435-649-8882, kimballartcenter.org

Lunds Fine Art Gallery
Nature and landscape paintings are the focus at Allen Lund's refreshing studio-gallery. 591 Main, 435-655-4349, lundsfineart.gallery

Mangelsen Images of Nature Gallery
This gallery observes the beauty of nature through the captivating photography of Thomas Mangelsen. 364 Main, 435-649-7598, mangelsen.com

Meyer Gallery
Located in Park City's Historic District, this gallery puts guests first with its accessible customer service and striking artwork. 305 Main, 435-649-8160, meyergallery.com

Montgomery-Lee Fine Art
This clean multi-level gallery features the fine art of both internationally acclaimed artists and new faces. 608 Main, 435-655-3264, montgomeryleefineart.com


Courtesy Kimball Art Center
Kimball Art Center
Mountain Trails Gallery
Featuring Western and contemporary artists, this gallery also offers commissions and bronze-monument installations. 301 Main, 435-615-8748, mountaintrailsgallery.com
Prothro Gallery
This Park City boutique encourages a friendly atmosphere and specializes in modern works. 314 Main, 435-200-8866, prothrogallery.com
Susan Swartz Studios
Susan Swartz's dramatic and colorful paintings of the natural world are commemorated in this studio. 260 Main, 435-655-1201, susanswartz.com
Terzian Galleries
This gallery's well-rounded staff is known for making meaningful connections with artists and clients. 625 Main, 435-649-4927, terziangalleries.com
Trove Gallery
This cozy local favorite represents a variety of talented Utah artists. 804 Main, 435-655-3803, troveparkcity.com