Page 6 of 8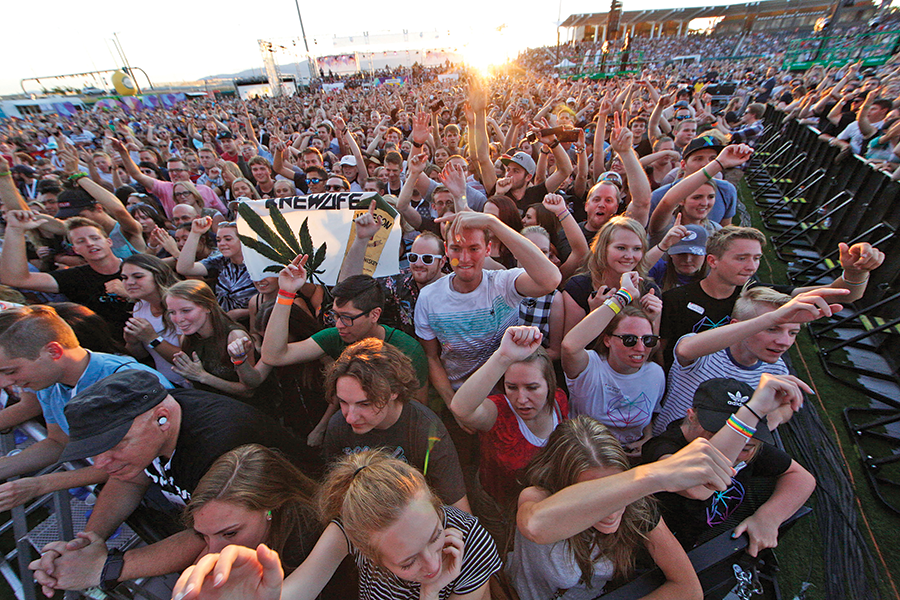 Radar: On!
10 local acts to get behind now.
By Nick McGregor
First things first—picking 10 artists to watch in a city as stuffed to the gills with talent as Salt Lake City is a tall order. This list could easily be expanded and endlessly debated, incorporating the new talent that pops up in our fair metropolis all the time and the old standbys stretching their creative legs in surprising new ways. But for now, this brief compendium provides a peek into our thriving music community circa 2019. In it, you'll find a mix of fresh fast risers, hidden gems waiting to launch and old-school favorites on a new tip. These are our 10 Salt Lake City acts to watch. Maybe we'll even figure out a way to get a few of them to collaborate dream team-style in the future. Without further ado ...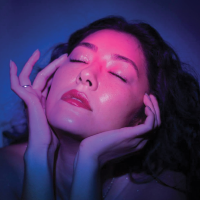 1. Marina Marqueza
. To some listeners, this Japanese-Venezuelan electro-pop artist
might be new. Sure, her self-produced debut album,
Orbit Pluto
, just came out in January. But Marqueza's been around for some time, channeling her synth-driven, R&B-inspired influences into heart-stopping performances on the Craft Lake City stage and at other one-off local events. (Before she ever released an album,
City Weekly
even nominated her for a Best Pop Artist in Utah award). With fresh press from outlets like
Remezcla
and a message of healing, love and support for immigrant and queer/trans communities, Marqueza has a bright future ahead of her—especially as she spreads the message of SLC's diversity and inclusion to a burgeoning international audience.
2. The Violet Temper.
For a duo, Lindsey Heath and Cache Tolman make an unholy racket, combining everything from avant-jazz to heavy metal alternative rock into a new sound the two call "doom shoegaze." Don't let that complicated description turn you off, however; if you like music with a pulsating heart, mind-blowing chops and stylistic nods to everyone from The Smiths to Swans to Smashing Pumpkins you'll love The Violet Temper. After their album release show in December and follow-up performances earlier this year, TVT are taking a moment to regroup. Hopefully, that means they'll be back this spring and summer spreading their astral vibes once more.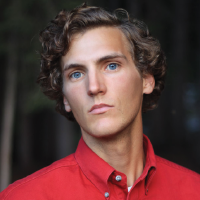 3. Branson Anderson.
Although he hails from Logandale, Nev., a sleepy desert town founded in the 1860s and now known as the home of the Clark County Fair and Rodeo, Anderson now calls Utah home, living in a camp trailer and digging into life as a sort of modern-day Dust Bowl troubadour. Avoiding traditional song structures in favor of a talking-blues style reminiscent of Bob Dylan, Johnny Cash, Robert Johnson and Jack White, Anderson's 2017 debut album,
Graydog
, and his forthcoming follow-up,
Applecore, Baltimore
, were both produced by Utah folk-blues icon Joshua James. Opening stints for outlaw country artists like Corb Lund and Charlie Parr have given Anderson the opportunity to hone his timing and delivery. Catch him March 1 at Kilby Court and stay tuned for more album release shows to come this summer.
4. Ol' Fashion Depot.
These nü-blues prodigies were unofficially passed the Salt Lake City torch when harmonica master Tony Holiday decamped for Memphis. If Ol' Fashion Depot's recent blizzard of tour dates is any indication, their live show should be tight as a drum. But it's the psychedelic sensibility that J-Rad Cooley, Josh Karrick, Josh Fox and Burny bring to their
Midnight Sessions
(three of which are available on Bandcamp) that set this quartet apart. Part revivalists honoring blues tradition, part futurists barreling into a brave new world and part shape-shifters who both represent Salt Lake City and stand alone, Ol' Fashion Depot are a force of Mountain West nature. If you like jazz, blues, rock 'n' roll and soul, don't miss any of this band's many upcoming gigs.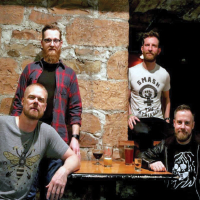 5. Swarmer.
Desert music never sounded so good. Hearkening back to the good ol' days of Kyuss—the sun-drenched stoner band that preceded Queens of the Stone Age—Swarmer pieces together different permutations of rock and metal into a singular blend. Its four band members have done time in past bands like Accidente, Bird Eater, Cherubin, Day of Less, Drowning By Numbers, Form of Rocket, Gaza, Laughter, Motherkilljoy, Pilot This Plane Down and Team Dead—and all those influences are evident on
One Pound
, Swarmer's debut EP. Out last December, it combines the ferocious roar of heavy metal with the spacey breakdowns of psychedelia.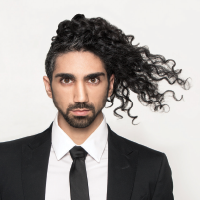 6. Amin "Shahzad" Adibnazari.
Although Salt Lake City has a small but thriving Iranian-American community—most notably represented by former Congressional candidate and current Salt Lake County Councilwoman Shireen Ghorbani—Amin "Shahzad" Adibnazari might be the first Iranian-American rapper to come out of the Beehive State. With a unique cultural background and experience working alongside producers and sound engineers from Capitol Records and Sterling Sound, Shahzad's newest single "On My Own" combines the passion of an underrepresented background with a razor-sharp lyrical tongue honed by poetry studies and ready to lay waste to weaker MCs. Following the positive blueprint laid out by MC predecessors like Black Thought, Mos Def and Lupe Fiasco, Shahzad writes in search of freedom and peace from the struggles he's experienced. No matter where you're from, that's a universal human perspective.
7. Baby Gurl.
It's been more than three years since Jordan Fairbanks and Chris Wadsworth released new music as Baby Gurl, their anarchic two-piece noise-rock outfit that in 2016 won
City Weekly's
runner-up award for Best Live Act in Utah. However, the terrific twosome played a handful of shows in late 2018 that got longtime fans fired up for their particular brand of gleeful, gender-fluid jams (see past favorites like "Gay for Gallops," "Tuna in the Key of Pussy" and "Acoustic Wheel Chair Song," along with Baby Gurl's cult favorite split EP with Gaytheist. Yes, you'll most likely find them in a middle of most lineups; they recently threw their weight around at a fundraiser for new all-ages Ogden venue The Co-Op, but last summer they did headline a show in Denver. Could further top-tier gigs be on the way for the duo? If Fairbanks and Wadsworth, who call themselves fellow Farts-a-Lots on Facebook have any say in the matter, we probably won't know until the night before it happens. But that will make the next big Baby Gurl moment that much more special.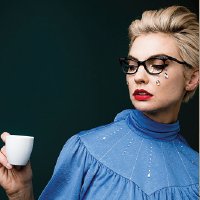 8. Mindy Gledhill.
Talk about a riveting story: When Mindy Gledhill reached out to
City Weekly
earlier this year to talk about her new album,
Rabbit Hole
, she didn't shy away from the way her music directly addresses her break with The Church of Jesus Christ of Latter-day Saints. Once an LDS-approved recording artist famous for her sunny folk-pop, Gledhill's tunes now hit both slick R&B production notes and wrenchingly emotional lyrical perspectives. As an outspoken ex-Mormon unafraid to address Utah's patriarchal religious culture, she's now attracting the biggest crowds of her career, selling out shows in New York, Boston, San Francisco and other major markets. In early May, she returns home to The State Room for a triumphant celebration of what's sure to be one hell of a 2019.
9. gLife.
George McDonald is a hip-hop lifer, spending the last decade on the road after cultivating a rabid local fanbase in and around town. The prolific MC blends streetwise rhyming à la
La Coka Nostra, Jedi Mind Tricks and Eminem with a melodic singing style that recalls Nelly, Eamon and Bone Thugs-n-Harmony. But it's his electro-flavored beats that really stand out, turning your typical gLife song into a sonic feast for the ears. Alongside Adlib and Space Kamp, gLife sets out on a Break Rules Spread Love North American tour this year, which is sure to make a splash.
10. Ritt Momney.
Forget the fact that their band name riffs hilariously on ol' Mittens, Utah's new U.S. senator and an eternally dull thorn in Donald Trump's side. Ritt Momney has bigger goals in mind than just novelty status here in their hometown. With frontman Jack Rutter laying down enough confessional indie-rock gems to transform 2019 full-length
Her and All of My Friends
into an instant classic and Auden Winchester, Noah Hamula and Jonas Torgersen providing pitch-perfect backing instrumentation, the future looks bright for these young musicians. They understand the power of transcending genre, mixing psychedelic synth-rock and bedroom pop but not being afraid of jumping into new territory. A heartfelt delivery and a keen eye for details helped Ritt Momney stand out on a recent mini-tour of California with fellow upstarts The Backseat Lovers; the real competition will come when we see which band explodes onto a national stage faster.
The Record That Changed Me
7 local music power players reflect on the tunes that defined them.
By Nick McGregor
Without music, life would be a mistake." So said philosopher Friedrich Nietzsche way back in the late 1800s. Such a strong statement still rings true, however—perhaps even more so—in this music-saturated day and time. City Weekly asked seven local music power players to dig into the past and remember the records that changed them 10, 20, 30, even 40 years ago—ranging from Siouxsie to Steely Dan—that opened up their world, and in one case, made a wayward youth abandon his carnie dreams.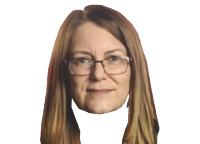 Lara Jones, KRCL community content manager and executive producer of RadioActive
"Confession: Back in the '80s, I was a teenage disc jockey. Everything 'new wave' or 'post modern' was the soundtrack to my life and work. From the moment I heard 'Spellbound,' I was all in for Siouxsie and the Banshees, a woman-fronted band, which gave me the idea I might be able to do it, too. And I did."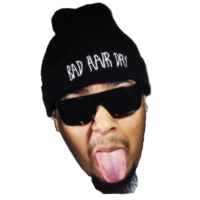 André "DJ Bad Hair Day" Adams of the Flight89 Podcast
"As a young black youth in the '90s, chaos was everywhere. I'm talking drugs, domestic violence between my parents, homelessness and the death of my best friend Rosie Tapia. But through that chaos I found the record that changed me. 'Breakadawn' by illustrious hip-hop group De La Soul really was the spark that gave me hope for a new day where chaos wasn't the focus of my life—rather just more pages in my book."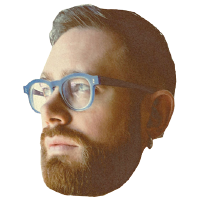 Jesse Walker, DJ, designer, producer, and New City Movement co-founder
"In middle school, my friends' older, cooler siblings exposed us to the vivid electro-pop of Depeche Mode, which gained the English band a devout new following. I spent a summer devouring 101 when my world turned Technicolor after a penny I taped to a BMG music service ad delivered Depeche Mode's Violator to my door. Everything about that seminal album crystallized my interest in electronic music, remix culture and design as I was coming of age in the middle of Idaho."
Sarah DeGraw, singer-songwriter and The Odd Jobs bandleader
"I had been working at my desk one day in the spring and somehow a track from Dark Side of the Moon by Pink Floyd played. I had heard the album before, but in this moment I fell into a daze, stopped what I was doing and played the record from track one. I supposed the journey of it is what moved me. I sat motionless for the entirety of the record and at its end, I wept. There can be no transcendence of light without the depth of darkness, and that depth shook me."
Corey Cresswell, DJ, assistant electrician at Ballet West and co-founder of International Society of Rock 'n' Roll
"Rocket to Russia by The Ramones—that's the record! It was the sound I was looking for as a young man just getting into music and searching for something to get me going. Nothing was hitting until I heard that record. It set the path and introduced me to tons of great bands that The Ramones covered, like The Trashmen and Bobby Freeman. Later on, I moved to Phil Spector's work. That Ramones record gets the credit for me deciding to pursue a career in the business—otherwise I was going to be a carnie! Rock 'n' roll saves lives!"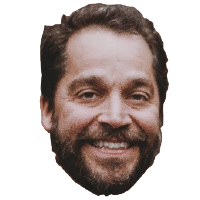 Darin Piccoli, co-owner of The State Room, The Commonwealth Room, O.P. Rockwell and First Tracks Entertainment
"You got me digging for sure. There are so many influential albums it's hard to remember or pick one! But as I poured through them last week in the office, I got stuck on three. First, The Isley Brothers' Givin' it Back, a great album of their funky take on classics, including a great version of 'Ohio.' Second, Steely Dan's Aja—'nuff said. But the first album I purchased was Peter Frampton's Frampton Comes Alive! I'm pretty sure I got it solely for 'Do You Feel Like We Do,' but the pink vinyl was the closer. I remember hearing that song on the radio; having never heard the guitar talk box before, I was blown away."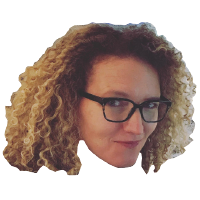 Eugenie Hero Jaffe, KRCL On-Air host, Salt Shaker producer and web & social media manager

"In 1979, I was 8 years old and my big sister was 18. She had an expansive record collection that I was not allowed to touch. One day she drove me to Mushroom Record & Tapes and coaxed me to buy The Beatles'
Revolver
, which I'm pretty sure was $6. 'Why not Michael Jackson's
Off the Wall
?' I asked her. 'You'll really like this Beatles record,' she said. 'You should get it.'
Revolver
opens with 'Taxman' and goes right into the crushing 'Eleanor Rigby,' followed by the juxtaposition of songs from 'Good Day Sunshine' to 'For No One.' It was a pendulum swing, especially for an 8-year-old. As I listened, I dutifully wrote my name on the top right corner of the album—this one was all mine. Later, I would discover that
Revolver
was the only Beatles album my sister was missing from her collection. I never let go of it."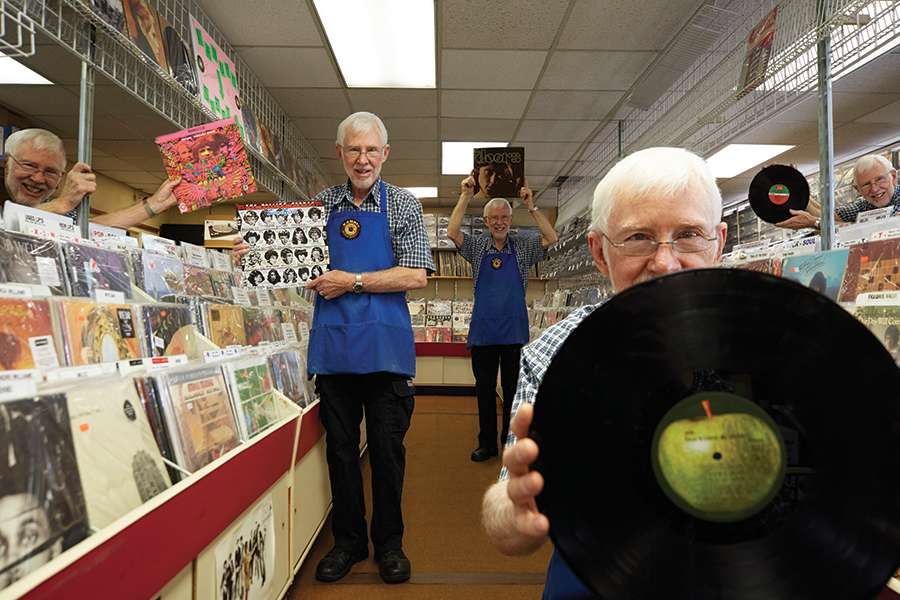 Steven Vargo
Randy's Records
Round, Round
Make your own lifelong memories at these indie vinyl venues 'round town.
By Naomi Clegg
Albatross Recordings & Ephemera
Albatross recently moved a few blocks and is now housed inside Oliver & Princess Natasha's Unique Home Décor, which offers a collection of the distinctive and obscure. It's a treasure trove for vintage clothes and décor, books, posters, antiques, local art and pins, tchotchkes galore, and, of course, records. Come here for rarities you didn't know you wanted (think: obscure horror-film soundtracks) stocked by proprietor Timo Hatziathanasiou.
25 S. Kensington Ave. , Ste. A, instagram.com/albatrossrecslc
Diabolical Records
Diabolical Records is, well, diabolical, in the very best sense of the word. Owners Adam Tye and Alana Boscan met at a party and bonded over music; now, they channel their music nerdiness into one of the coolest shops in town, with an extensive selection of local and indie music (think: what the kids are into) and regular, intimate shows by local and national acts, always at 8 p.m. and always affordable.
238 S. Edison St., 801-792-9204, diabolicalrecords.com
The Heavy Metal Shop
Proprietor Kevin Kirk has been "peddlin' evil since 1987." THMS is the place for metalheads, and not just the local variety—Kirk has earned well-deserved respect from the metal elite, including thrash metal OGs Slayer. Along with metal records and their ilk, the shop stocks a vast selection of THMS merchandise—down to baby-sized tees.
63 Exchange Place, 801-467-7071, heavymetalshop.com
Randy's Record Shop
Randy's is the daddy of SLC record stores. Founded in 1978 by Randy Stinson, this 900 South standard is known for having—or finding—the elusive. The well-stocked shop is manned by a knowledgeable, helpful staff. Look here for what you can't find elsewhere—and watch out for quarterly $2 vinyl sales held across the street.
157 E. 900 South, 801-532-4413, randysrecords.com
Raunch Records
This punk-rock skate shop, opened by Brad Collins and company in 1984, reopened in 2009 after an 11-year hiatus. The Sugar House emporium is a hardcore and punk-rock mecca that also stocks a full selection of skate decks, grip tape and wheels, along with books, comics and art prints. Don't expect a Hot Topic vibe—this place is the real deal.
1119 E. 2100 South, 801-467-6077,
facebook.com/punkrockskateshop
Sound & Vision Vinyl
Brooklyn-born Mike Maccarone earned his music chops hanging out in NYC during the early days of punk and fronting classic punk-rock band Dead Virgins. Having made his way to Utah, Maccarone opened his old-school record shop in 2015 and stocks rock 'n' roll classics from The Beatles to Bowie. Stop by to say hi and chat up the latest ... and or greatest in vinyl.
3444 S. Main, 385-229-4165, soundandvisionvinyl.com
But, wait. There's more!
Graywhale Entertainment
The University location of this used-and-new record and CD establishment recently shut down, to the horror of local fans. But don't fear—you can buy, sell, and trade vinyl and CDs at three other locations, in Sandy, Ogden and Taylorsville. Visit for an FYE-style one-stop-media shop, with DVDs, books, video games, collectibles, and a vast selection of music new and old. Or, check out the Graywhale's massive inventory on their website.
Multiple locations, graywhaleslc.com
Lavender Vinyl
Blake Lundell and Kylee Hallows have worked in indie record stores up and down the Wasatch Front for more than a decade. In 2016, they made their dreams come true when they opened up a record shop of their own in lovely downtown Ogden. The duo carry everything from indie rock and metal to world music and hip-hop; Hallows specializes in "lady-driven" music. Buy and sell here!
123 25th St., Ogden, 385-240-0336, lavendervinyl.com
3hive Co-op Shop
Started by three friends (thus the name), 3hive began as a blog and music-streaming site in 2004, when the trio shared their music faves with fans. In fall of 2018, Sam Cannon, Sean Ziebarth and Jon Armstrong, plus a collection of music-loving friends, opened the doors to a cozy record jukebox shop across from the Provo City Library; the weekends-only shop features new music and frequently hosts local artists like Mindy Gledhill and The Moth & The Flame.
50 E. 500 North, Ste. 105, Provo, 801-900-3116, 3hive.com
Josh Scheuerman
Bar Named Sue
Live Music Directory
3hive Record Co-op 50 E. 500 North, Ste. 105, Provo, 801-900-3116, 3hive.com
Weekends-only record shop with occasional live acoustic performances by local artists.
801 Event Center 1055 W. North Temple, 801-347-5745, 801conventionandeventcenter.com
West-side convention and event center that hosts a variety of Latin American artists and other big-crowd music events.
A Bar Named Sue 3928 S. Highland Drive, 801-274-5578, abarnamedsue.net
Basement dive bar with free billiards, darts and shuffleboard; pool tables and flat-screens to watch the game; and live music four nights a week.
A Bar Named Sue on State 8136 S. State, Midvale, 801-566-3222, abarnamedsue.net
Midvale outpost of the Highland Drive sports bar; games, sports, outdoor patio and frequent live music and karaoke.
ABG's Libation Emporium 190 W. Center St., Provo, 801-373-1200, abgsbar.com
One of the few places in Provo to get your drink on, with pool, classic bar grub and live music on Fridays.
Abravanel Hall 123 W. South Temple, 801-355-2787, artsaltlake.org
Concert hall that's home to the Utah Symphony, hosts classical music concerts and more.
Alleged 205 25th St., Ogden, 801-990-0692, alleged25th.com
Three-story Ogden bar within walking distance of the Frontrunner, with a rooftop bar, live music, and DJs downstairs for dancing.
Area 51 451 S. 400 West, 801-534-0819, area51slc.com
Two-story nightclub with three bars and three separate dance floors; karaoke and themed DJ sets Wednesday through Saturday (from '80s to dark punk to Top 40), very LGBTQ and alternative friendly.
Bar-X 155 E. 200 South, 801-355-2287, beerbarslc.com
Craft cocktails and live music right next to buzzy Beer Bar. Old-fashioned speakeasy feel with frequent live music.
Barbary Coast 4242 S. State, Murray, 801-265-9889
Biker saloon with great bar food, vintage cocktails and live music (in warm weather, on the outdoor patio).
Big Willie's 1717 S. Main, 801-463-4996, bigwillieslounge.com
Neighborhood sports bar with cheap drinks and large servings of tasty food; karaoke and darts Sunday, open mic comedy night Monday and occasional live music.
The Bayou 645 S. State, 801-961-8400, utahbayou.com
Buzzy restaurant with Cajun-style favorites and SLC's most extensive beer menu (there's even an app for beer options!); live music Fridays and Saturdays.
The Beehive 666 S. State, 385- 645-3116, beehivecollectiveslc.com
Collective with an eclectic variety of drag and vaudeville performances, comedy and local and touring artists.
Bourbon House 19 E. 200 South, 801-746-1005, bourbonhouseslc.com
Basement lounge with craft cocktails, unique brunch and bar food, live music and DJs, plus flat-screens for sports fans.
Brewskis 244 25th St., Ogden, 801-394-1713, brewskisonline.net
Ogden bar and grill with all the standard offerings: pizza and sandwiches, beer, pool, and live music on weekends.
The Cabin 825 Main, Park City, 435-565-2337, thecabinparkcity.com
Park City drinks-only bar that's got a lot going on, from Sundance crowds to a variety of live music every weekend and many weekdays, with pool, pingpong, karaoke and DJs.
Chakra Lounge 364 S. State, 801-328-4037, chakralounge.net
Small plates and cocktails, with movie night Monday, bingo Tuesday, live music Wednesday, karaoke Thursday and DJs for dancing Friday and Saturday.
Cheers To You 315 S. Main, 801-575-6400, cheerstoyouslc.com
Downtown dive bar with pool, cheap beer and karaoke.
Cheers To You Midvale 7642 S. State, 801-566-0871, cheerstoyoumidvale.com
Midvale sports bar outpost, with cheap drinks, pool, jukebox and karaoke.
Steve Conlin
The Commonwealth Room
The Commonwealth Room 195 W. 2100 South, 801-741-4200, thecommonwealthroom.com
Music venue with 700-person capacity, featuring nationally touring artists of all music genres.
Club 48 16 W. 4800 South, Murray, 801-262-7555, club48ut.com
Murray dive bar with karaoke Wednesday, Friday & Saturday, DJs, darts and live music.
Club 90 9065 S. Monroe St., Sandy, 801-566-3254, club90slc.com
Bustling bar and club that has it all: poker Monday, karaoke Tuesday-Thursday, DJs & live music Friday-Saturday, live bluegrass Sunday, and Paint Nites.
Club Try-Angles 251 W. 900 South, 801-364-3203, clubtryangles.com
SLC's No. 1 late-night gay bar. Your place for a welcoming atmosphere, plus karaoke Thursday, DJs and dancing Friday & Saturday, and occasional drag shows.
The Complex 536 W. 100 South, 801-528-9197, thecomplexslc.com
Music venue presenting a variety of live music, including big national tours, and drag acts.
Cruzrs Saloon 3943 S. Highland Drive, facebook.com/cruzrssaloon
Holladay dive bar across from A Bar Named Sue, with a patio, pool, poker, cheap drinks, karaoke and occasional live music.
DeJoria Center 970 N. State Road 32, Kamas, 435-783-3113, dejoriacenter.com
Event venue 16 miles outside of Park City, with a tavern, plays, and a variety of live music.
Josh Scheuerman
The Depot
The Depot 13 N. 400 West, 801-456-2800, depotslc.com
Four-story concert venue located just north of The Gateway mall in the historic Union Pacific depot; 1,200-person capacity with a bar and a wide variety of live music.
Diabolical Records 238 S. Edison St., 801-792-9204, diabolicalrecords.com
Hip record shop with a great selection of local and indie music and intimate near-weekly live music performances, always at 8 p.m. and always affordable.
Donkey Tails Cantina 136 E. 12300 South, Draper, 801-571-8134, guadalahonkys.com
Bar in Draper adjoining Guadalahonky's Mexican restaurant. A little bit sports bar and a little bit neighborhood lounge. Karaoke Wednesday, local live music on weekends.
Downstairs 625 Main, Park City, 435-226-5340, downstairspc.com
Park City dance club and bar with DJs Wednesday-Sunday and live music.
Eccles Center 1750 Kearns Blvd., Park City, 435-655-3114, ecclescenter.org
Theater for Park City Institute with live music, dance and other performing arts acts.
Eccles Theater 131 S. Main, 801-355-2787, artsaltlake.org
Downtown performing arts establishment for theater and musicals, comedy, lectures and national live music acts.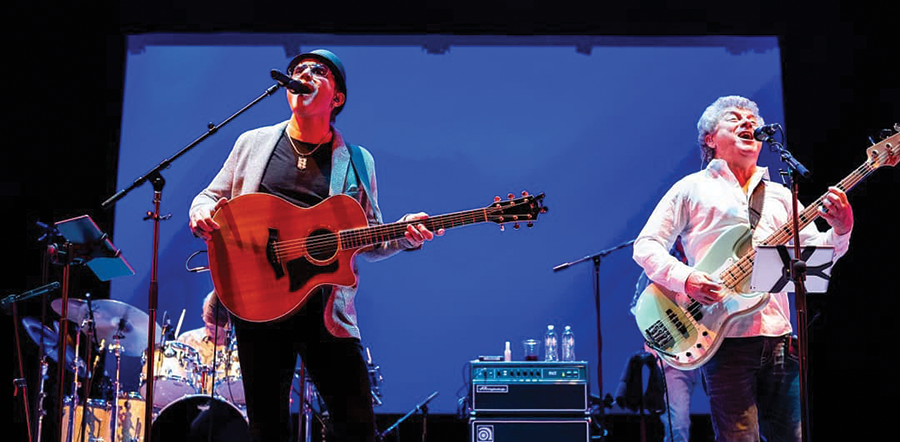 Courtesy Photo
Egyptian Theatre
Egyptian Theatre 328 Main, Park City, 435-649-9371
Theater for musicals and well-established live music acts, ranging from blues and rock 'n' roll to classical.
Elixir Lounge 6405 S. 3000 East, Ste. 101, Holladay, 801-943-1696, elixirloungeutah.com
Cocktail lounge in Holladay area that serves up tapas and custom drinks, plus live music on weekends and DJs.
Feldman's Deli 2005 E. 2700 South, 801-906-0369
Deli that serves up damn good sandwiches and live music sets.
The Filling Station 8987 W. 2810 South, Magna, 801-981-8937, facebook.com/thefillingstation1
Magna dive bar; your spot on the westside for karaoke, poker, sports and live music.
Flanagan's On Main 438 Main, Park City, 435-649-8600, flanagansonmain.com
Irish pub in park city, with award-winning Irish fair and beer (of course); trivia Tuesday, karaoke Friday, live music and DJs.
Funk 'n' Dive Bar 2550 Washington Blvd., Ogden, 801-621-3483, funkanddive.com
A speakeasy originally built in the basement of the Ogden Courthouse by then-Mayor Ora Bundy. Highly rated bar with beer, food and vegan options, plus trivia Wednesday, karaoke Thursday and live music Friday & Saturday.
Garage On Beck 1199 Beck St., 801-521-3904, garageonbeck.com
A North Salt Lake bar and grill with great pub grub—including a local favorite, funeral potatoes—a patio and weekly live music acts.
Gold Blood Collective 1526 S. State, goldbloodcollective.com
Boutique streetwear shop and artist collective that hosts live DIY shows.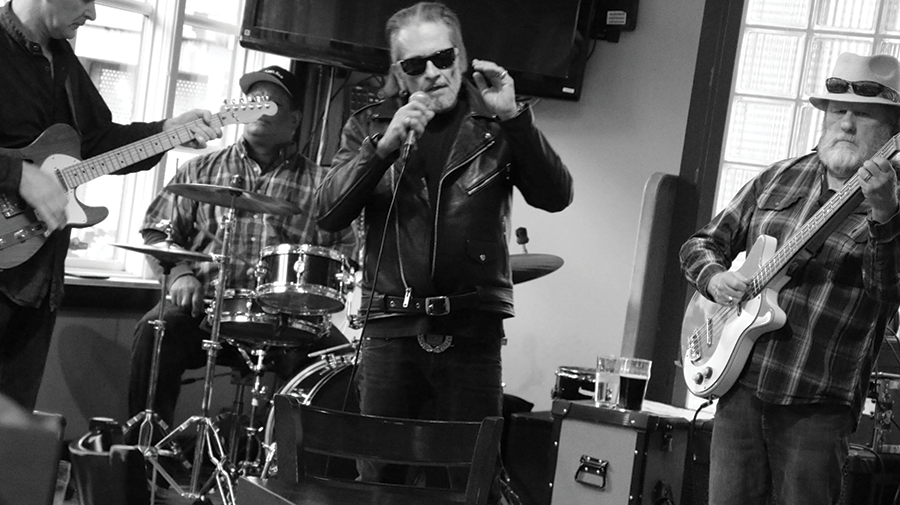 Courtesy Photo
Gracie's
Gracie's 326 S. West Temple, 801-819-7565, graciesslc.com
An SLC standard and popular brunch spot. Multi-level bar and gastropub offering American fare and drinks, with a patio, live music and DJs for dancing.
The Great Saltair 12408 W. Saltair Drive, Magna, 801-250-6205, thesaltair.com
One of a long lineage of resorts on the shore of the Great Salt Lake, this large music venue offers a variety of touring acts and big concerts and festivals.
The Green Pig Pub 31 E. 400 South, 801-532-7441, thegreenpigpub.com
Downtown sports bar and pub, with classic pub grub, an open blues jam on Monday, live music and DJs Thursday-Saturday, plus trivia Wednesday and Sunday.
HandleBar 751 N. 300 West, 801-953-0588, handlebarslc.com
New "biker" bar in the Marmalade area that caters to thirsty cyclists and mustachioed men. Food and drinks, plus karaoke Monday, trivia Tuesday and live music.
Harp and Hound 2550 Washington Blvd., Ogden, 801-621-3483, harphound.com
Upscale Ogden pub above Funk 'n' Dive speakeasy, with live music on weekends.
The Heavy Metal Shop 63 E. Exchange Place, 801-467-7071, heavymetalshop.com
Slayer's favorite record shop and the place for metal fans, with occasional live shows from local and national artists.
Highlander 6194 S. Highland Drive, Murray, 801-277-8251, highlanderutah.com
Sports bar with karaoke seven days a week at 9 p.m.
Hog Wallow Pub 3200 E. Big Cottonwood Canyon Road, 801-733-5567, thehogwallow.com
Pub at the base of Big Cottonwood Canyon, great after a hard day of skiing, boarding or hiking. Food, beer and live music in styles ranging from American and jazz to funk and reggae.
Ice Haüs 7 E. 4800 South, Murray, 801-266-2127, icehausbar.com
Beer. Brats. Booze. Burgers. Plus trivia Monday, karaoke, bingo and live music.
Infinity Event Center 26 E. 600 South, 385-242-7488, infinityeventcenter.com
Large downtown event center with live music, country, and Latin dancing and parties.
In The Venue/Club Sound 219 S. 600 West, 801-359-3219
Westside concert venue that hosts all walks of the musical spectrum.
Jackalope Lounge 372 S. State, 801-359-8054
This State Street dive serves up the best Miller High Life deal in town and hosts the occasional DJ and theme party.
Johnny's On Second 165 E. 200 South, 801-746-3334, johnnysonsecond.com
This ragtag watering hole keeps you moving with DJs during the week, karaoke on Wednesday and live music on Saturday.
Kamikazes 2404 Adams Ave., Ogden, 801-621-9138
This Ogden staple gets its charm from being located in a former church but doesn't let that stop it from keeping the drinks flowing and the karaoke and live music going.
Karamba 1051 E. 2100 South, 801-696-0639, karambaslc.com
Latin dance club in Sugar House featuring DJs spinning bachata, cumbia, merengue and salsa.
Keys On Main 242 S. Main, 801-363-3638, keysonmain.com
One of Salt Lake City's two dueling piano bars that hosts shows Wednesday through Saturday and karaoke on Tuesday.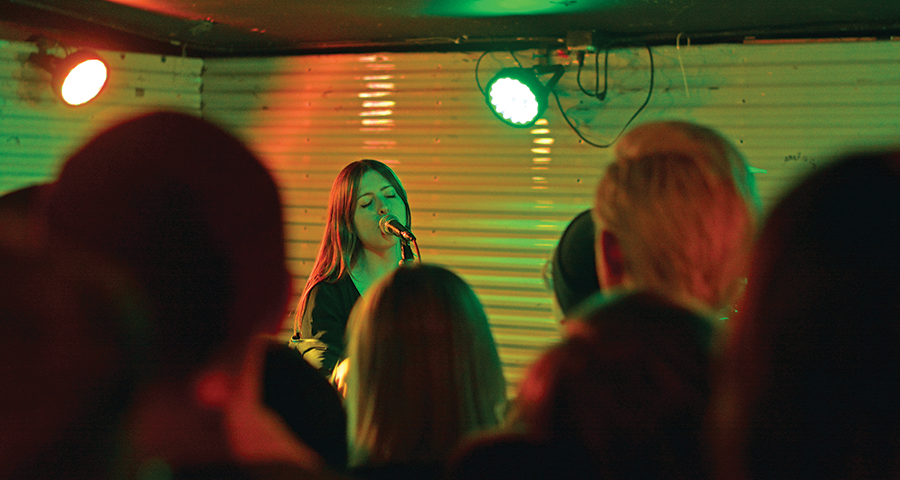 Josh Scheuerman
Kilby Court
Kilby Court 741 S. Kilby Court (330 West), kilbycourt.com
A local favorite. Small, homey, all-ages live music venue that hosts both local and touring bands.
Kingsbury Hall 1395 E. Presidents Circle, 801-581-7100, tickets.utah.edu
The University of Utah's performing arts center that hosts a variety of concerts, plays and speakers.
Lavender Vinyl 123 25th St., Ogden, 385-240-0336, lavendervinyl.com
A record shop in downtown Ogden that hosts live music shows as well as "Vinyl Night" where people can bring their favorite albums to be played on their house sound system.
The Leprechaun Inn 4700 S. 900 East, Murray, 801-268-3294
A Murray dive located in the Ivy Place Shopping Village that serves bar food, hosts pool leagues and features karaoke Saturday nights.
Liquid Joe's 1249 E. 3300 South, Millcreek, 801-467-5637, liquidjoes.net
Live music favorite that hosts numerous shows throughout the week and the place to check out local cover band The Spazmatics.
The Loading Dock 445 S. 400 West, 385-229-4493, loadingdockslc.com
Located near Area 51 in downtown Salt Lake City, this industrial-looking venue is a great place to see your next concert.
Lumpy's on Highland 3000 S. Highland Drive, 801-484-5597, lumpysbar.com
A solid spot for a sport fanatic to catch the game and to get their karaoke on Tuesdays and Fridays.
Manny's 1704 S. Main, 801-467-6289
A Main Street dive with karaoke nights throughout the week.
Maverik Center 3200 S. Decker Lake Drive, West Valley, 801-988-8800, maverikcenter.com
An arena-sized venue that hosts a variety of big-name touring artists and traveling shows.
Maxwell's East Coast Eatery 357 S. Main, 801-328-0304, maxwellsece.com
After getting your grub on with one of this place's tasty pizzas, get your groove on with one of their DJs on Friday and Saturday nights.
Josh Scheuerman
Metro Music Hall
Metro Music Hall 615 W. 100 South, 385-528-0952, metromusichall.com
A popular venue for live music shows, DJs and drag shows.
The Moose Lounge 180 W. 400 South, 801-900-7499
Bar featuring DJs and dance parties as well as LGBTQ nights.
Music Garage 1192 Wilmington Ave., 801-577-2263, musicgarage.org
Music school that offers performing lessons in guitar, vocals, drum, bass and many more.
O.P. Rockwell 268 Main, Park City, 415-250-7988, oprockwell.com
A popular cocktail lounge and music hall located on Park City's bustling Main Street.
Outlaw Saloon 1254 W. 2100 South, Ogden, 801-334-9260, outlawsaloon.com
Popular Ogden country bar that features live music on the weekends.
Park City Live 427 Main, Park City, 435-649-9123, parkcitylive.net
Hot spot for headlining DJs and other well-known music acts on Park City's historic Main Street.
Pat's BBQ 155 W. Commonwealth Ave., 801-484-5963, patsbbq.com
Tasty barbecue joint that features local bands on its indoor stage.
Peery's Egyptian Theater 2415 Washington Blvd., Ogden, 866-472-4627, egyptiantheaterogden.com
Ogden entertainment venue that features all sorts of music acts, such as jazz, rock and classical.
Piper Down 1492 S. State, 801-468-1492, piperdownpub.com
Irish pub with live music on weekends and acoustic acts on Tuesdays.
Poplar Street Pub 242 S. 200 West, 801-532-2715, poplarstreetpub.com
Expansive bar with a patio, food selection, karaoke on Mondays and live music on weekends.
Prohibition 151 E. 6100 South, Murray, 801-281-4852, prohibitionutah.com
Speakeasy-style bar featuring DJs, dancing, burlesque and burly-oke, a burlesque take on karaoke.
Raunch Records 1119 E. 2100 South, 801-467-6077
Old-school record shop that occasionally features punk bands and other acts.
Red Butte Garden Amphitheater 2155 Red Butte Canyon Road, 801-585-0556, redbuttegarden.org
Stellar outdoor venue above the University of Utah hosting music acts throughout the summer.
The Red Door 57 W. 200 South, Ste. 102, 801-363-6030, thereddoorslc.com
Great martini and cocktail bar with DJs and other live music acts.
The Royal 4760 S. 900 East, 801-590-9940, theroyalslc.com
Popular Murray bar with a creekside patio and frequent live music acts on its indoor stage. Also a good place to catch Royal Bliss.
The Ruin 1215 Wilmington Ave., Ste. 120, 801-869-3730, ruinslc.com
Sugar House bar that hosts DJs and live music acts.
Silver Star Café 1825 Three Kings Drive, Park City, 435-655-3456, thesilverstarcafe.com
A hidden gem in Park City that features folk, jazz, blues, Americana and bluegrass acts Thursdays through Saturdays.
Sky 149 W. Pierpont Ave., 801-883-8714, skyslc.com
Popular downtown nightclub where you can dance and watch a range of DJs and other music acts.
Soundwell 149 W. 200 South, 801-290-1001, soundwellslc.com
Downtown concert venue that hosts a wide variety of musical artists.
The Spur Bar & Grill 352 Main, Park City, 435-615-1618, thespurbarandgrill.com
Park City fine-dining locale that hosts live music seven days a week.
The State Room 638 S. State, 801-596-3560, thestateroom.com
Intimate State Street concert venue to catch your favorite singer-songwriter and other musical performers.
The Sun Trapp 102 S. 600 West, 385-235-6786
Historic LGBTQ spot featuring DJs, karaoke and drag events.
Switch 625 S. 600 West, 801-513-2955, switchslc.com
Downtown venue to dance to music from house and techno DJs.
Tavernacle 201 E. 300 South, 801-519-8900, tavernacle.com
Downtown dueling-piano bar that also hosts karaoke Sundays through Tuesdays.
Third Space Studios 247 W. Center St., Provo, 801-362-8658, thirdspaceprovo.org
A communal creative space that artists can rent for practice or their own performances.
Tin Angel 365 W. 400 South, 801-328-4155, thetinangel.com
Hip downtown bistro featuring local artists and the occasional live music act.
Tinwell 837 S. Main, 801-953-1769, tinwellbar.com
Diverse Main Street bar with classy and dive-y elements and DJs on its back patio.
The Touché Tavern 3550 S. State, 801-290-2531, touchetavern.com
A self-described "classy dive bar" that features live music on weekends.
Twist 32 Exchange Place,
801-322-3200, twistslc.com
Two-level downtown bar that hosts live music acts and DJs.
The Underground 833 S. Main, 385-645-3116, theundergroundslc.com
Small, intimate Main Street venue hosting a variety of musical acts.
The Union Tavern 7176 S. 900 East, Midvale, 801-938-4505, theunionslc.com
Popular Midvale bar that features cosplay night, karaoke, acoustic acts on Wednesday and live music and dancing on weekends.
Josh Scheuerman
Urban Lounge
Urban Lounge 241 S. 500 East, 801-746-0557, theurbanloungeslc.com
Downtown concert venue with music acts nearly every night of the week and a stage that gets you up close and personal with the artists.
USANA Amphitheatre 5150 Upper Ridge Road, West Valley City, 801-417-5343
Large outdoor concert venue in West Valley City that hosts big-name artists throughout the warmer months.
Velour 135 N. University Ave., Provo, 801-818-2263, velourlive.com
An all-ages Provo venue that hosts various musical artists as well as open mic nights.
Josh Scheuerman
Vivint Smart Home Arena
Vivint Smart Home Arena 301 W. South Temple, 801-325-2000, vivintarena.com
This place isn't just home to the Utah Jazz. It also hosts arena-filling musical acts throughout the year.
The Wall at BYU 1151 Wilkinson Student Center, Provo, 801-422-4470, thewallbyu.com
An eclectic event space that hosts everything from battle of the bands and acoustic and karaoke nights to dance parties.
Wasted Space 342 S. State, 801-531-2107
State Street dive that features DJs and various karaoke nights.
The Westerner 3360 S. Redwood Road, West Valley, 801-972-5447, westernerslc.com
Come to West Valley's most popular country bar to get your line-dancing and boot(y)-shaking on.
Willie's Lounge 1716 S. Main, 760-828-7351, willieslounge.com
Sports bar with karaoke Thursday through Saturday and occasional live music acts.
The Yes Hell 2430 Grant Ave., Ogden, 801-903-3671
Hip bar in downtown Ogden that frequently hosts live music at its dining adjacent stage.
Zest Kitchen & Bar 275 S. 200 West, 801-433-0589, zestslc.com
This restaurant and fresh juice cocktail bar isn't just about taste. It also features DJs and live music.