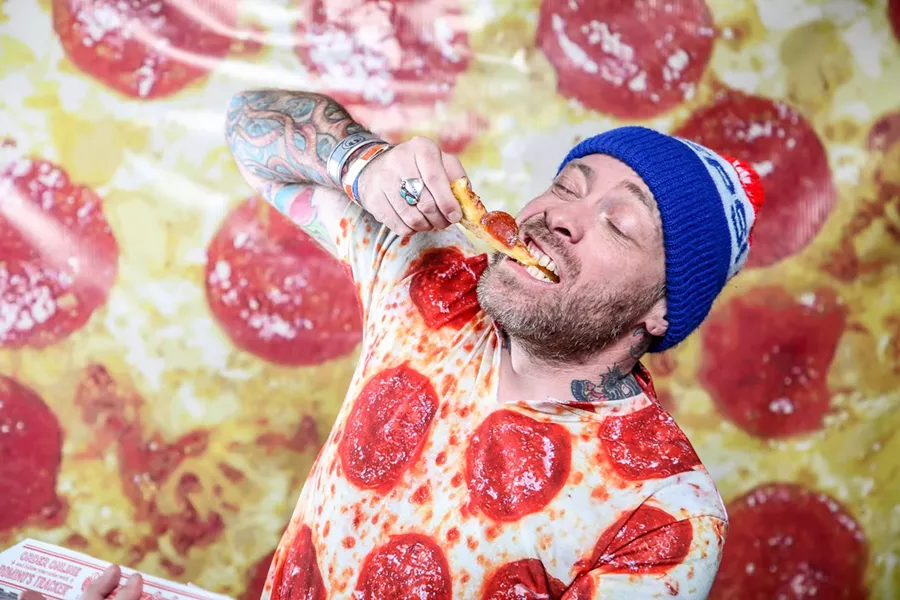 City Weekly's Pizza Party
There are few words in the English language that are sweeter than "all you can eat pizza." In fact, the only phrase that even comes close is "free and independent journalism." Leave it to the folks here at Salt Lake City Weekly to find a proper avenue to combine both concepts. Join us at The Gateway (25 N. Rio Grande St.) on Friday, May 18 from 6-10 p.m. for a gathering of standout pizza slingers as they compete for the audience's affection. The $10 dollar admission not only contributes to Press Backers—whose funding for local journalism helps keep your favorite alt-weekly up and running—it also secures you an evening of unlimited slices from some of Utah's finest pizza joints and an opportunity to openly mock City Weekly editor Enrique Limón for his lactose intolerance. Tickets are available at utahpizzaparty.com.
Square Kitchen Opens
Utah's food scene has one more ally in its corner with the launch of Square Kitchen (751 W. 800 South, squarekitchenslc.com), a Salt Lake-based restaurant incubator, which allows current and potential restaurateurs to experiment with culinary ideas before releasing them on a large scale. During its grand opening, Mayor Jackie Biskupski met with founders Ana Valdemoros and Tham Soekotjo to officially christen the new space. Square Kitchen received grant money from the city as well as a loan from the sustainability department, and its presence in Salt Lake is sure to stimulate the growth of new food-related businesses. The locale offers cooking and prep space, cold and dry storage, event space as well as marketing and legal services for its members.
Nerd Swap Meet
Spring cleaning can be a difficult time for those who accumulate geeky collectibles. The existential crises that face us when we try and decide whether or not a certain action figure has become culturally obsolete can last for days. Luckily, Sunday, May 20, heralds the Big Shiny Robot Nerd Swap Meet at Bohemian Brewery and Grill (94 E. Fort Union Blvd., 801-566-5474, bohemianbrewery.com). A mighty assembly of like-minded individuals can not only give your treasured keepsakes a good home, but also offer something new to take their place. Since swapping on an empty stomach is not recommended, Bohemian Brewery is open for business during the event, which lasts from 2-7 p.m.

Quote of the Week: "Any pizza can be a personal one if you cry while you eat it."
–Aparna Nancherla
Food Matters tips: comments@cityweekly.net