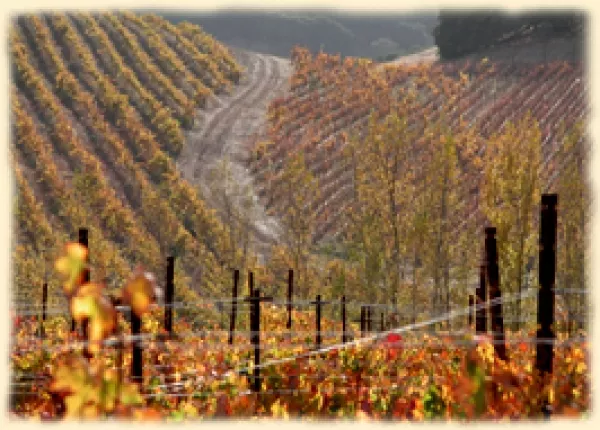 Visiting Cline Cellars Winery and tasting room on the southern end of Sonoma, Calif.—it's one of the first stops in wine country, in the Carneros appellation—is a real treat. The grounds are gorgeous, and the historic property was once the site of a Miwok Village and the first camp of the Sonoma Mission. A short walk from the main building on the Cline property is the California Missions Museum, a treasure trove of information about the Spanish missions built along California's El Camino Real that includes mission models built for the 1939 World's Fair at Treasure Island, as well as mission paintings, stained-glass panels and more historic relics.
While strolling the beautiful grounds at Cline Cellars, you might run across the vineyard donkeys, Fancy and Pudding, and get a peek at the lighter side of Cline. They are serious about wine, but enjoy a good laugh, too. For example, one of the ponds on the grounds has a warning sign advising visitors to beware: "Be Careful: Mud Sharks Feeding."
If you're unable to visit Sonoma, maybe you'll catch up with Cline this week. Charlie Cline, goodwill ambassador from Cline Cellars, is in town for a number of wine tastings and wine-pairing dinners, including events at Bambara and Faustina.
The Cline Cellars wine portfolio is wide-ranging. While Zinfandel is what put them on the map, Cline has branched out and also produces Viognier, Syrah, Pinot Gris, Mourvèdre and Carignane, as well as blends that incorporate Marsanne and Roussanne.
What I appreciate most about Cline wines, however, is their affordability. They are, across the board, an excellent bang for the buck—especially for old-vine wines. Cline specializes in Rhône-style varietals, stemming from when owner Fred Cline decided to buck the Cali-Cabernet trend, realizing that "magnificent old vines were in my own backyard," referring primarily to the old-vine Zinfandel there.
And, for folks who care about green methods of winemaking and sustainable agriculture, you'll be happy to know that since 2000, Cline Cellars has been farming its grapes the Green String way (based on Petaluma's Green String Farm methods): naturally and sustainably, avoiding commonly used chemical pesticides, fungicides and fertilizers. Instead, Cline employs the use of organic cover crops, compost teas, crushed volcanic rock and oyster shell, natural mined sulfur and sheep grazing.
As I mentioned, Cline produces a wide variety of wines: whites, reds, Rosés, sparkling and dessert wines. Some are of limited availability, sold only to Cline Cellars Wine Club members. But there are a number of Cline wines available here in Utah.
One of my current favorites is a stunning wine for the price: Cline Cashmere ($14). I was first turned on to this magnificent juice by Chef Will Pliler of the New Yorker, and I am grateful for the heads-up. It's become a staple of my cellar. Cashmere is a silky, luxurious blend of Mourvèdre, Grenache and Syrah, fermented first in stainless steel and then racked to new French oak for eight months. There is robust fruit in Cashmere, with bright raspberry and cherry flavors, along with dark chocolate, plum and black pepper. Put Cashmere together with duck confit and you'll swoon!
Other high-quality, low-price wines from Cline to try out include Viognier ($7), Mourvèdre Rosé ($11), Ancient Vines Carignane ($14), Pinot Gris ($10) and Ancient Vines Zinfandel ($14). For a sweet treat, try Cline Late Harvest Mourvèdre ($23), which is actually sold out at the Cline Winery but still available here in Utah. Or, splurge on a 3.000-ml. bottle of Cline Ancient Vine Zinfandel ($60) and treat your friends to a taste of Cline.