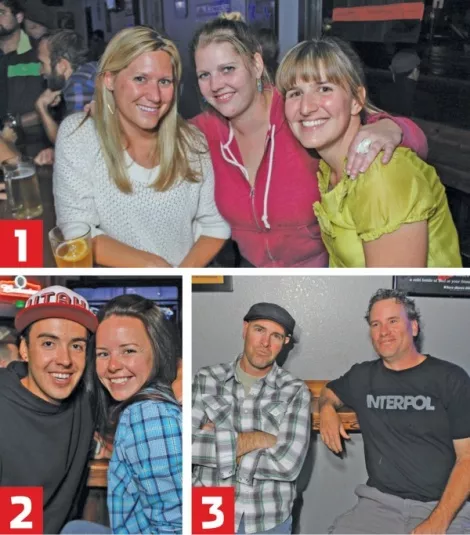 Club DJ's: Established '82
Club DJ's (3849 W. 5400 South, Taylorsville) was established in Bountiful, of all places, in 1982, but relocated to Taylorsville in 1993. According to the club's Website, it was voted (by an uncited source) as the "#1 Karaoke Venue in the NATION!!!" See if you agree during Mystery Karaoke, hosted by a character named "Ray Dog" every Tuesday night.
Dick N' Dixie's: Gettin' Tipsy
There has been quite a hubbub about the parking lot situation behind Dick N' Dixie's (479 E. 300 South), but don't let that stop you from going to one of the better neighborhood bars in the state—just get creative with your parking and avoid the back lot. A pool table, Buck Hunter 5,000 (or whatever edition the deer-slaying video game has reached) and a really classy wooden bar make this venue a perfect spot for getting tipsy in midtown.
Wasted Space: Fully Utilized
State Street got a helluva lot more awesome recently when the Graffiiti Lounge, which was a beer bar, became home to, and adopted the name of, a former west-side bar, Wasted Space. With its new name, the location (342 S. State) also received a new liquor license. Bye bye to getting just beer, hello, firewater! The third Friday DJ night this month, on Oct. 21, will host Sub-Sessions, featuring heavy hitters from Ogden to Salt Lake City battling it out on four turntables and two mixers. Don't miss Wasted Space's $2 Shots either.
Gay Latin Hotties: Karamba
There are plenty of gay bars in town—The Trapp, Jam, Paper Moon, etc.—but only one that truly caters to a Latino aesthetic: Club Karamba (1051 E. 2100 South) in Sugar House. It often hosts interesting mixers in conjunction with a social cause attached, like a recent wine party with a Utah AIDS Foundation testing area. It also has other unaffiliated sexual-orientation nights, so check out the venue for hot Latin action all the time.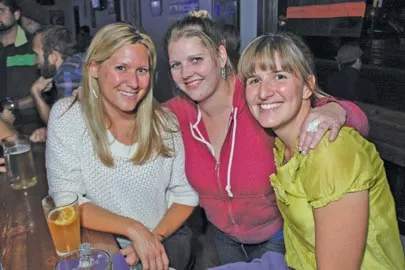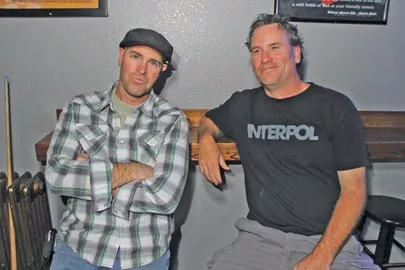 Pics From Dick N' Dixie's:
1. Calloway McKay, Kristin Gelegotis, Andrea Frisch
2. Michael Glassen, Jessica Woods
3. Chris Birch, Doyle Lundquist
We want to keep Utah up to speed on local nightlife. Submit tips about club openings, closures, remodels, special events, drink recipes and noteworthy changes to comments@cityweekly.net.