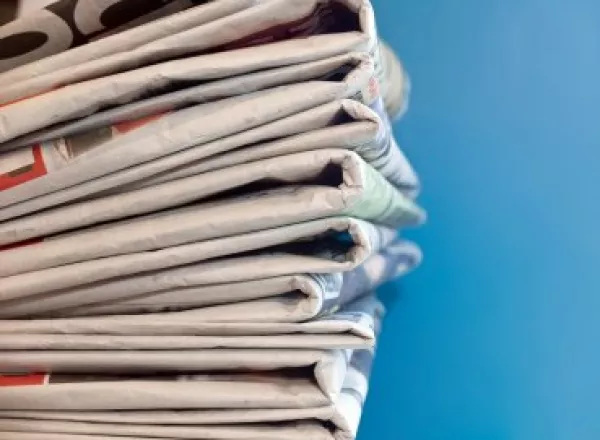 On any given Sunday, a story about the University of Utah football team will generate hundreds of comments on The Salt Lake Tribune reader boards. Far fewer than those hundreds are the comments that appear on the Deseret News' site on the same Sunday morning following a story about the BYU Cougars. This is very interesting. Why is it that the D-News—the newspaper that totally kicks butt online both here and worldwide (you can get a cursory look at Alexa.com for starters)—generates fewer comments on a story of specific interest than the Trib does?
An easy answer might be that readers of the Trib are more passionate and care more about their community and thus engage more with their preferred newspaper. Another might be that stories in the D-News are milquetoast and predictable, leaving little to comment about. Yet, if either is true—and if commenters add to the bottom line of either (they do not in any meaningful way)—then why is it that the D-News is showing such dramatic growth online (and print, too) while, despite the appearance of reader love, the Trib isn't spinning a similar success story?
And why have both papers laid off so many journalists these past years—most recently, the Trib unloading about a million dollars of annual salary in the form of 19 displaced or removed writers, editors and dinosaurs? If you believe some folks on the Trib comment boards, it's because the liberal media is doomed and LDS Church bashing has come back to haunt that newspaper. But that means you've turned a blind eye to the scores of staffers released from the very conservative D-News. It appears that when it comes to newspaper layoffs, God doesn't pay attention to political or religious affiliation.
But this recent layoff by the Trib is a sneaky one. A couple of months ago, 19 journalists were told to pack their bags. Also leaving were longtime editorial-page guru Vern Anderson and editor Nancy Conway (née Singleton). Besides patting Conway on the back while pretty much ignoring the laid-off journalists, subsequent columns claimed that the newest Trib regime will continue fighting the good fight for Utah. Here's a hint: When a newspaper begins writing its own happy ending, don't believe a word of it, and don't be surprised by what happens next.
What happened next is really what happened first. Not long after the layoffs, the Trib and the D-News announced a new financial arrangement that dramatically shifts their MediaOne revenue-sharing formula. Prior to the announcement, revenues from ad sales, the print division and much of the digital were divvied out to each paper at a 58 to 42 percent ratio in favor of the Trib. The new print split is 70 percent revenue from MediaOne to the D-News and 30 percent to the Trib. The Trib also cedes the ownership of the printing press itself, but gets to keep all of its own digital revenues.
For all the guessing that this is a bad deal, no one has said how much income that 30 percent represents. Here you go: 30 percent of a lot is a lot—it's just less than the big numbers generated when both papers screwed anyone selling a lawnmower in their classified sections, now lost to the Internet.
For those who don't know what MediaOne is, or how it operates, just look up the word "monopoly" and you can figure it out. Since 1952—sparing the details—the Trib and the D-News have shared all revenues and expenses, exclusive of their editorial departments. By doing so, they could claim that by cooperating on the sales and cost side, Salt Lake City was assured that each paper could survive economically while providing alternate and independent editorial points of view—the basis for the 1952 Joint Operating Agreement, which was intended to ensure that neither newspaper failed. They did indeed fail as newspapers, however, because otherwise the Trib would have laid off sportswriter Gordon Monson and kept news journalists like Judy Fahys and Heather May.
According to Digital First Media CEO John Paton (manager of Media News Group, which owns the Trib), this is a great deal for his company. According to Clark Gilbert, CEO of the D-News and Deseret Digital Media, this a great deal for his company, too. When it comes to digital, by virtue of his recognition that the Mormon brand could be an online juggernaut, I'd say Gilbert wins. It is, you see, just a "deal."
Paton knew this day was coming, the same as Br'er Rabbit knew he was headed to the briar patch. Singleton also knew it—he signed the paperwork that turned the Trib over to the corporate bankers who will be paid even before Monson is.
Companies don't strike multimillion-dollar deals in a few weeks. Rather, a "deal" was long in the works between the two dailies to re-split the revenue pie. To make the pie taste better, 19 Trib journalists were laid off under the guise of hardship. Bunk. It was a course correction, a gamble that 30 percent of the print plus all of the digital revenues results in a profitable enterprise, with fewer paychecks to hand out. Which is not a bad business route at all when you quit caring about journalism, as the D-News did.
It is also perhaps a next step to new ownership for the Trib—not a gasping breath in a dying industry. Hmmm. Who do you think that new buyer would be? My bet? Not the LDS Church.
Twitter: @JohnSaltas