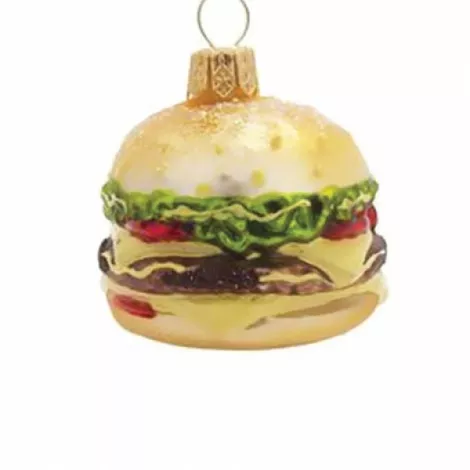 Each year around this time, my wife asks "So, is there anything you'd especially like for Christmas?" And, each year, I reply "No, not really. Don't spend money on me. I have everything I need, as long as I have you …" But then I remember by last trip to Spoons 'n Spice, Sur la Table, Williams Sonoma, No Place Like Home or For Your Kitchen, and I amend my response: "Well, I did see this one thing …"
Cooks and kitchen hounds can never have enough gadgets, tools and cookware. The key, however, to shopping for your favorite cook is to purchase something that's actually useful and desired, and not just another trinket to take up space in a cabinet, on a counter or in a kitchen drawer. Of course, we all have differing needs and levels of proficiency in the kitchen. So, in light of this year's City Weekly Gift Guide, I've assembled a list of can't-miss kitchen goodies—gifts that anyone who spends time at a stove would love to own.
Cooks know the importance of good knives, and most already own some. But many of us lust for a dedicated sushi-type knife—those long, thin, razor-sharp blades that your favorite sushi chefs wield. Well, they can cost a fortune. But, at Spoons 'n Spice a while back, I found a Kai Wasabi brand yanagi knife with a 9 1/2 inch blade for under $30, and I love it so much I'll only use it for cutting sashimi or paper-thin meats for carpaccio and such. Or, if you'd like to go whole hog (or, whole fish), splurge for a Masamoto brand sashimi knife.
To keep my blades sharp, I picked up a very useful King brand combination Japanese whetstone for $24.95. However, if your personal chef is averse to using a whetstone, this might be just the ticket: Wusthof recently released two simple-to-use handheld knife sharpeners. One is a four-stage sharpener ($39.95), which includes standard sharpeners as well as sharpeners for Asian style knives. If you don't own or plan to buy any sushi knives or Asian cleavers, the Wusthof two-stage sharpener ($19.95) will help keep your knives honed sharp enough for major mayhem.
My favorite gift from Christmas 2009 was the Moroccan terra cotta tagine ($24.95) my wife gave me. It wasn't something I needed, but I've come to love it and use it at least a couple times each month. It's a dome-shaped ceramic cooking device you can use in the oven or for stovetop cooking, and I've used mine to cook up delicious chicken tagine dishes as well as Chef Tom Grant's (Martine) sensational Moroccan braised beef, which was featured a few years ago in Bon Appétit. Another great piece of cookware is the versatile Earth Pan, which features an eco-friendly SandFlow nonstick surface, which originates from sand. What I really love about my 12-inch Earth Pan skillet ($29.99) is its solid construction and ability to withstand very high temperatures—something that's hard to find in nonstick cookware. I can sear the bejesus out of meats with this thing and clean it up with minimal effort.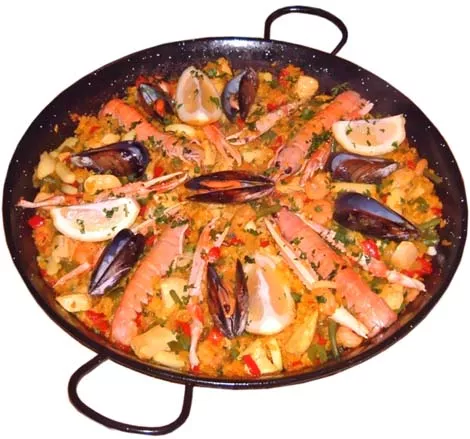 Another piece of cookware I couldn't live without is my paella pan—well, paella pans, really. I have a few different sizes. These days, you can find imported paella pans from Spain and Portugal at most kitchen and cookware stores. One of the best selections, though, is TheSpanishTable.com. The company sells everything from individual 9-inch carbon-steel tapas-style paella pans ($10), to 40-inch pans which can serve 85 people ($350), along with metal fire stands for cooking outdoors and lots of other paella-making goodies.

I can't really imagine cooking without my favorite all-around piece of cookware: my Le Creuset oval-shaped French oven ($129.95). I make everything from beef daube and choucroute to chile verde in this wonderful utensil, which I imagine will sometime be used by my grandkids. If Le Creuset is too rich for your blood, I also really love my Tramontina cast-iron Dutch oven that I picked up at Walmart for a mere $49.97. Another good Walmart purchase was a Hamilton Beach panini press ($49.99), which I find myself using frequently, especially for quick, late-night panini sammiches.
The missus stuffed my stocking last year with an indispensable gadget: a CDN digital probe thermometer ($24.95), which can be used for everything from candy to roasts. I find it extremely helpful for grilling or oven-roasting, since it alleviates the need to open and close oven and grill doors, which allows heat to escape. Just sit back with a cold one and wait for the alarm to alert you that your food has reached the optimum temperature.

At Sur la Table, you can let the world know that you love to eat, drink and cook by decorating your Christmas tree with food and wine ornaments ($5.95-$19.95) such as handmade liqueur and wine bottles, chef's hats and coats, cupcakes, miniature fruits, or German-made artisan-crafted cheese ornaments, which include Camembert, Chevre, Bleu, and a mouse with cheese.

Just about everyone these days seems to have his own cooking show or cookbook. Now, your favorite cook can get in on the action. Tastebook.com allows you to create a customized cookbook with your own cover and dedication, and then fill it with professional recipes selected from Epicurious, Cooking Light, RecipeZaar and other sources. Or, you can give a gift certificate to allow your cook to choose his/her own recipes for the book.

Here's one more: Our kids love sushi but have a difficult time with chopsticks. The solution, and a terrific stocking stuffer, is Chimpsticks ($6.99): washable, silicone chopsticks, attached at the top with rubber chimps, making it simple for the little ones (and adults, too) to snag sushi.

Happy shopping!