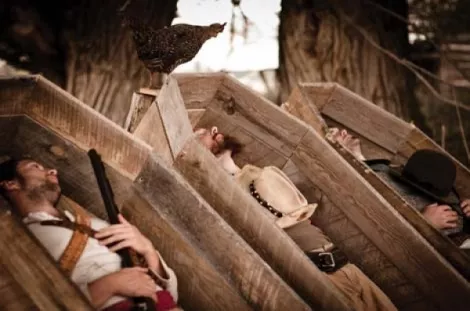 Thursday Jan. 13


Velour's Fifth Birthday: Cory Mon & The Starlight Gospel
Officially speaking,
Cory Mon
's latest collection of roots-rock,
Turn Coats
, isn't being released until March. But I'm guessing you'll get an earful of the new goods at his shows between now and then. Just don't expect a giant dose of mindless, feel-good pop from this Orem tunesmith. "As a songwriter, you want to write good, catchy, fun tunes—or whatever will make people listen—and I kind of said 'Fuck it' on this one and wrote exactly what I wanted to say," Mon told
City Weekly
in a recent profile. "Music is so therapeutic for me, I use it to express angers and frustrations that I normally just internalize." That doesn't mean the songs on
Turn Coats
are off-putting. Quite the opposite, in fact; Mon and his band The Starlight Gospel make honesty sound extremely inviting on his new tunes. Holy Water Buffalo,
Ferocious Oaks and Gypsy Cab are also on the bill for this, the first night of Velour's three-night Fifth Anniversary Party; check the Concerts and Clubs listings for Friday and Saturday lineups.
Velour, 135 N. University Ave., Provo, 8 p.m., $8
Fauna
Fauna released one of the most intriguing local albums of 2010, and if you've yet to hear Puddles Into Rapids, consider this a hearty recommendation to correct that mistake. But if you go see the band live—and you can consider this another hearty recommendation to do just that—you won't exactly be hearing the band that recorded Puddles; it will be an expanded version that includes the crew on the CD plus members who joined and expanded the band's sound in new directions in the time since the album was completed. You'll get touches of folk, jazz and hip-hop over the course of a Fauna show. What you won't ever get is bored. General Harrison joins Fauna on this show's bill. Piper Down, 1492 S. State, 9 p.m.
Friday Jan. 14
Afro Omega
When it comes to Utah bands capable of making audiences forget the frigid temps in favor of a steamy dance party, Afro Omega is pretty much the top of the list. Nearly a decade into their career, the band fronted by the hypnotic Elisa James is getting ready to release their third album in 2011, following the winning Pick Up the Pieces and Love Emergency releases. No doubt the band's blend of traditional reggae and psychedelic-dub excursions will make Brewski's the place to be this winter night in Ogden. Brewski's, 244 25th St., Ogden, 9 p.m., cover TBA
Sober Down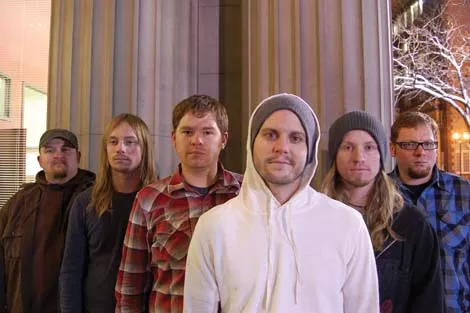 Orem-based reggae/rock crew Sober Down have only been around about two years, but they are popular regulars at Midvale's Huka Bar & Grill, where it seems they pack the place a couple times a month. They released an album, Pressure, about a year ago, and now they're bringing their talents to SLC proper for a gig at The Bay that also includes One Pin Short and DJ Seanny Boy opening the show. The Bay, 404 S. West Temple, 9 p.m., Free till 10:30 p.m., then $7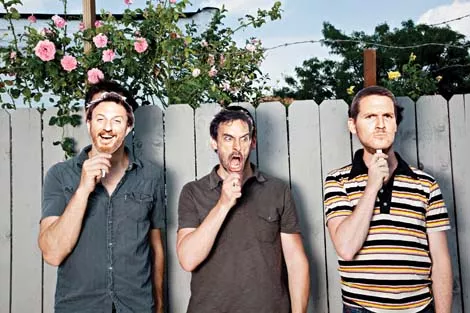 Saturday Jan. 15
Guster
Hard to believe, but 2011 marks the 20th anniversary for quirky popsters Guster, an occasion the band is celebrating with the release of the new Easy Wonderful album (read our Q&A with drummer Brian Rosenworcel). In creating their latest, the Guster boys did a couple of things that far more bands should try. One, they gave themselves plenty of time to get it right, recording and re-recording songs, hiring and firing producers and bouncing among studios to find the right space. In all, it was four years between albums, but well worth the wait for fans. And two, they decided to forgo quirkiness in favor of writing and recording straightforward pop songs, one of the band's obvious strengths. As member Joe Pisapia puts it, Easy Wonderful is "the classic Guster pop record. And that's what I always thought we should do. We had our period where we've tried on a lot of different hats and different musical costumes, which is a lot of fun. But this record feels a lot more germane to who the band really is." Good Old War opens the show. In the Venue, 219 S. 600 West, 8 p.m., $27.50 advance/$30 day of show
Monday Jan. 17
Robert Earl Keen

For anyone who's seen Robert Earl Keen do his roots-rockin' thing live, it's hard to imagine that the Texan is not really well known in the mainstream. His audiences are rabid, singing along to every song, and he consistently packs clubs, theaters and amphitheaters of all sizes. He's been coming to Utah for years, filling venues with ex-pat Lone Star Staters (and the people who love them). But despite the fact he's had his songs recorded by the hugely popular likes of George Strait, Lyle Lovett and The Dixie Chicks, Keen remains a bit of an underground phenomenon. And no doubt the folks who bought tickets to his now-sold-out shows at The State Room Sunday and Monday would like to keep him that way. Stay tuned for late-release tix, or hit up a scalper to join the fun. The State Room, 638 S. State, 8 p.m., sold out
Coming Up
The Civil Wars (The State Room, Jan. 20), Fol Chen, Darwin Deez (Kilby Court, Jan. 21), Scarlett O'Hara (Club Sound, Jan. 21), The Stone Foxes (Sidecar Bar, Park City, Jan. 21) Toubab Krewe, Infamous Stringdusters (The State Room, Jan. 21-22), People Under the Stairs (The Urban Lounge, Jan. 22), Robert Randolph & The Family Band (Star Bar, Park City, Jan. 24), Buckcherry, Hellyeah, All That Remains (Great Saltair, Jan. 25), Jonathan Tyler & The Northern Lights (Mo Diggity's, Jan. 27), Rebelution (The Depot, Jan. 27), The Wailers (Star Bar, Park City, Jan. 27), Dirty Heads (Star Bar, Park City, Jan. 28), Junior Brown (The State Room, Jan. 28), RJD2 (The Urban Lounge, Jan. 28), Little Dragon (The Urban Lounge, Jan. 29), Slash (The Depot, Jan. 29), Atomic Tom (Kilby Court, Jan. 31)