Thursday Aug. 19


Cotton JonesCotton Jones
sounds like the name of an old man delivering timeless blues tunes from a front porch somewhere in the Deep South. The timeless music part is correct, but Cotton Jones is actually the nom de plume of the Georgia-by-way-of-Maryland duo Michael Nau and Whitney McGraw. Together, Cotton Jones delivers songs full of vivid southeastern imagery, beautiful vocal harmonies and lo-fi pop production, making for a singular listening experience. The band's new album,
Tall Hours in the Glowstream
, arrives just days after their headlining gig in Salt Lake City. Parson Red Heads and The Archers Apple open the show.
Kilby Court, 741 S. 330 West, 7 p.m., $10.
Friday Aug. 20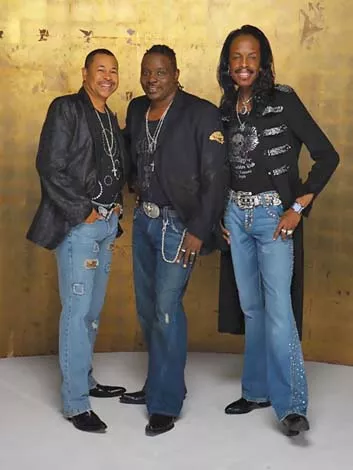 Earth, Wind & Fire
When the Park City Performing Arts Foundation announced its summer lineup for 2010, I immediately zeroed in on the Earth, Wind & Fire show as a must-see. A lot of my friends thought I was joking, but they haven't seen EWF in concert. I have, and if you have any taste for funk, soul and R&B, this crew inducted into the Rock and Roll Hall of Fame 10 years ago is a guaranteed good time. Still reveling in what band founder Maurice Starr calls "Cosmic Consciousness," EWF delivers a feast of classics, even if they don't wear the crazy costumes of their '70s heyday. Among the tunes I expect to be grooving to: "Shining Star," "September," "Mighty Mighty" and "Boogie Wonderland." Deer Valley Resort, 2250 Deer Valley Drive South, Park City, 7 p.m., $40
Hillstomp
Portland duo Hillstomp has the South in its soul. Singer/guitarist Henry Kammerer and drummer/bucket-whacker John Johnson raise a mighty ruckus that incorporates Mississippi blues, Appalachian hill music and some modern punkabilly into high-energy live performances. And it's safe to say you don't see a stage setup like Hillstomp's too often: Among the vintage microphones and Kammerer's hollow-body guitar are myriad paint cans, metal buckets and barbecue lids that Johnson uses as his "drum" kit, beating out rapid-fire rhythms and keeping the pace at "breakneck" at the very least. Tupelo Moan and Unlucky Boys open the show. Burt's Tiki Lounge, 726 S. State, 9 p.m., $10
Saturday Aug. 21

UtahFM: Radio Not Included
Internet radio station UtahFM clearly knows what it's doing when it comes to its first benefit concert: Make it a party! While you mix and mingle with the personalities of the station, you can partake in grub from local faves like Sage's Café, Vertical Diner, Este Pizza, Frida Bistro, Tin Angel and Carlucci's Bakery. And when you want to work off some of those calories, you can boot-scoot to the likes of Cavedoll, Muscle Hawk, 2 1/2 White Guys, Fictionist, The Black Arrows, King Niko and The Orbit Group. It's an evening-long throwdown, with tickets available at Slowtrain, 24Tix.com or Bar Deluxe. Bar Deluxe, 666 S. State, 5 p.m., $15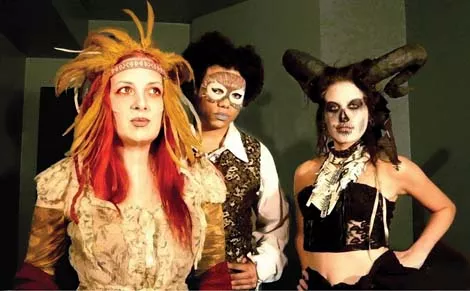 Rasputina
Melora Creager is what you would call a hands-on bandleader. Not only is she responsible for putting together the lineup of her cello-driven crew Rasputina; she recorded the band's new album, Sister Kinderhook, at her house in upstate New York, hand-embroidered the cover art for the album and mixed the release alongside producer Brian Kehew in Los Angeles. The intensely creative trio has been around in one form or another for nearly 20 years, and the new album is as unusual thematically as fans could hope for; among the topics tackled on its songs are the anti-rent wars of 1844, early American portraiture and a theory that giants were not only real, but that they killed each other off way back when. Suffice to say, this should be one of the more intriguing shows in recent memory. Larkin Grimm opens. The Urban Lounge, 241 S. 500 East, 9 p.m., $15 adv./$17 day of
Candlelight Serenade Acoustic Concert
When it comes to causes worth supporting, an organization like Child Rescue that works to increase awareness of child-sex trafficking both in Utah and internationally is an easy one to get behind. As a means of raising both money and awareness, the founders of this inaugural benefit have attracted a number of noteworthy musicians to come to Utah and perform some of their tunes, acoustic Storytellers-style. Among the artists appearing this weekend: Nick Hexum of 311, Chris Carrabba of Dashboard Confessional and members of Third Eye Blind, Reliant K, Steel Train, Neon Trees and more. In addition to more than 12 hours of music, there will be information booths, skate ramps, games, art installations and a climbing wall. Visit CandlelightSerenade.com for the full lineup and more information. Thanksgiving Point, 3003 N Thanksgiving Way, Lehi, 10 a.m., $40-$85
Wednesday Aug. 25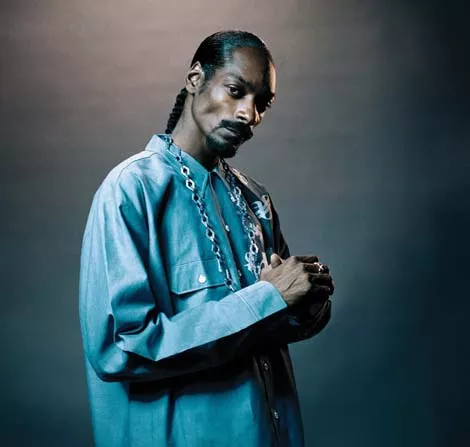 U92 Summer Jam: Snoop Dogg & Ice Cube
There have been a lot of U92 "Summer Jam" concerts through the years, but none that matched two of the greats of so-called "gangsta rap" like this one. Sure, both Snoop and Ice Cube have left the 'hood far behind in favor of family-friendly films and reality TV shows, but they still boast back catalogs packed with some of the biggest hits of the genre: "What's My Name?," "It Was A Good Day," "Gin & Juice," "Steady Mobbin'," "Drop It Like It's Hot." Hell, it's worth showing up just to glimpse Snoop's pimp cup. Bobby Brackins, YG and Cali Swagg District are also on the bill. Gallivan Center, 239 S. Main, 5:30 p.m., $25
Coming Up
Ha Ha Tonka (Kilby Court, Aug. 26) She & Him, Dum Dum Girls (Pioneer Park, Aug. 26), Sarah Jaffe (Kilby Court, Aug. 27), Chuck Prophet (The Canyons, Aug. 28), Doobie Brothers (Red Butte Garden, Aug. 29), The Growlers (The Urban Lounge, Aug. 29), The Black Crowes (The Depot, Aug. 31), John Mayer, Owl City (Usana Amphitheatre, Aug. 31), The Budos Band (The State Room, Aug. 31), Sheryl Crow (Red Butte Garden, Sept. 1)