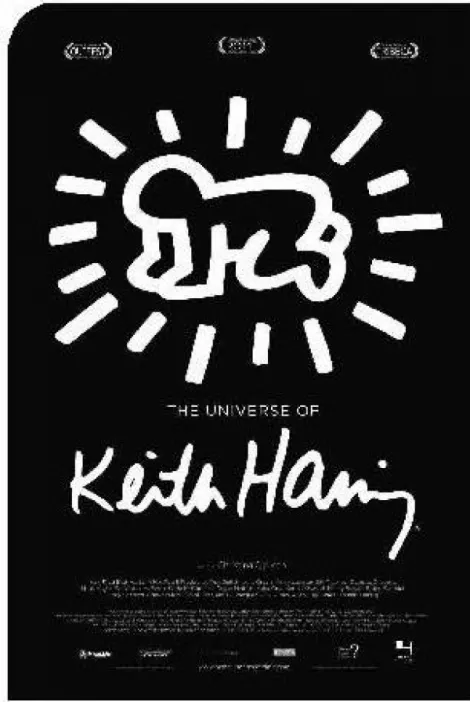 The Salt Lake Art Center, in collaboration with the SLC Film Center, begins a series of four feature documentaries the second Friday of every month through the fall. The series launches this week with The Universe of Keith Haring, featuring the 1980s New York Pop-Art superstar. The 2008 documentary takes a candid view through footage and interviews from the artist and other celebrities like Andy Warhol and Madonna. Along the way, it explores a unique artist at a unique moment in art and popular culture, with the emblematic '80s New York City as a backdrop.

On Oct. 9, Beautiful Losers (2008) captures the lives of New York "outsider" neo-bohemians—punk artists, taggers, skateboarders and underground movements that made New York in the 1980s so dynamic. Con Artist (2009), showing Nov. 13, is a sober telling of another ineffable individual from the same period—New York millionaire Mark Kostabi, who amassed a fortune selling forged contemporary art—featuring interviews with the artists who were victims of the scandal. The final installment on Dec. 11, 2006's Manufactured Landscapes, follows artist Edward Burtynsky to China, where he documents the complex urbanity he discovers there.

Marlow Hoffman, communications director at the Art Center said, "Creativity in Focus explores the energy, personalities and landscape of Contemporary Art." The four films give the viewer a frank and personal perspective of the nuances and vibrancy of contemporary artists and the symbiotic relationship with their art and the urban environment.

Creativity in Focus: The Universe of Keith Haring @ Salt Lake Art Center, 20 S. West Temple, 801-328-4201, Friday, Sept. 11, 7 p.m. SLArtCenter.org.