DJ Handsome Hands
Whether he's laying down a late-night radio mix or heating up a club dance floor, Handsome Hands' eclectic taste in hip-hop makes for sets that are never predictable. As a U92 All Star Mixer who hits the decks late every Saturday night with an amount of free rein that's rare for a lot of hip-hop radio shows, he makes sure the music never stops, with '90s throwback rap blending seamlessly into current hits. And as a resident DJ at The Hotel/Club Elevate, Handsome Hands knows the exact magical formula of hip-hop and dropped beats required to get every booty shakin'. Soundcloud.com/DJHandsomeHandsMixes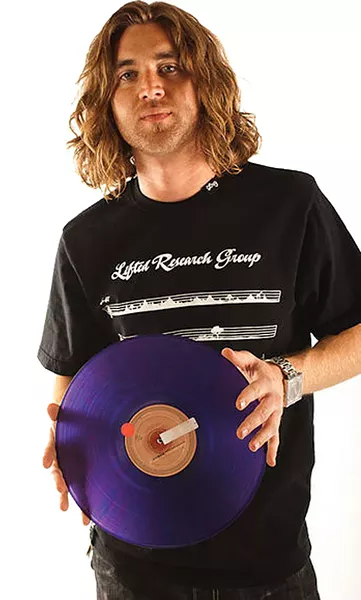 DJ Bentley
Every year, almost like clockwork, DJ Bentley is a regular presence at the CWMAs, and for good reason—he's a goddammed killer on the decks. Few DJs have the ability to flawlessly bounce around through genres as this Holladay-based DJ does. Part of the Lazy Panda Production crew, Bentley is a resident DJ at Park City Live and has been a fixture at many of Utah's biggest parties, like the Greek Knights New Year's Eve Gala, The Canyon Inn's S.S.I.N. Thursdays and Inferno's Flashback Fridays. Expect Bentley to play a healthy mix of rap, pop, trap, house, whatever—he can do it all. Facebook.com/DJBentleySLC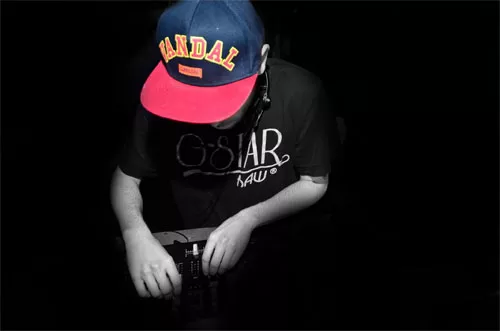 Mr. Vandal
A better name for this iconoclast just doesn't exist, as he gleefully smashes genre boundaries, hammers together scavenged components in unlikely configurations and lights it all on fire with a homemade Molotov cocktail. The experimental DJ/producer mostly draws from hip-hop, trap and dubstep in his inventive remixes—as heard on his Soundcloud account, which boasts more than 7,000 followers—but also plays with ear-catching additions like horns, bells and other indefinable sonic snippets. The vibe of his latest EP, Assassination—released in October—is dark and mechanical, like the soundtrack of robotic insects creeping through underground tunnels. Mr. Vandal's work is better known outside of Utah, but he'd need only about a minute of set time to make local listeners realize what they've been missing. Soundcloud.com/MrVandalDub
DJ Electronic Battleship
There's plenty of talent in northern Utah, but Ogden's Cruz Martinez, aka DJ Electronic Battleship, is probably one of the best. Mash-ups, breakbeats, hip-hop—the guy does it all and, unlike most of his contemporaries, Battleship is a true turntablist. In 2010, he took first place in the scratch competition at the Life Elevated Hip-Hop DJ Battle; he's a member of the respected DJ collective the Crate Dwellers; and he's pretty much the go-to opening DJ for most of Utah's biggest rap shows. Soundcloud.com/ElectronicBattleship
DJ Matty Mo
You can typically find Matt Moriarty, aka Matty Mo, in the club, bottle full of bub … Sorry, but yeah; Matty Mo performs a ton, and he probably loves rap music more than any other Utah DJ. His weekly residency at Willie's Lounge, Willy Wednesdays, has slowly become one the best reasons to get trippy at a dive bar on a weekday and listen to forgotten cuts from Three 6 Mafia and Spice 1. Though Matty Mo typically leans on his wide-ranging rap catalog to fill dance floors, this California transplant is also extremely capable of playing just about every type of floor-burner available, like trap, mid-tempo juke, footwork and funk. Soundcloud.com/Matty-Mo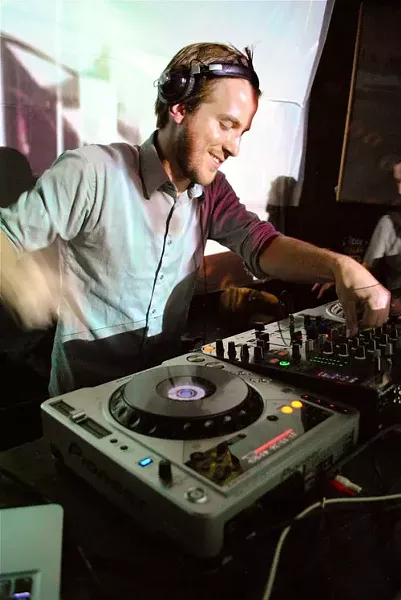 Bello
A relatively new member of the notorious Nightfreq posse, Hunter Wagstaff, aka Bello, got his start throwing down in the basement parties of Salt Lake City as one half of the now-defunct duo Swaggerwolf, which later disbanded over creative differences. Bello has since found a nice niche in Utah's rapidly expanding EDM scene. He sort of looks like a shorter version of Ryan Gosling, but it's Bello's ability to seamlessly lace hours upon hours of deep house cuts, chillwave, trap and literally everything in between that's earned him regular appearances at many of downtown SLC's weekend mainstays like Zest's Stir-Fridays. Soundcloud.com/HunterWagstaff
DJ Dizz
If you're a frequenter of clubs on the weekends, you're probably already familiar with DJ Dizz. He has residencies at The Hotel/Club Elevate on Play Fridays and at The Huka Bar & Grill on Saturdays, where he rocks the crowds all night long with explosive, bro-happy blends of electro, Top 40, house and hip-hop. Night owls can also tune into his new EDM show on U92, called The B Side, in the extra-late hours on Saturday nights. If you're looking for a high-energy, dance-the-night-away party at the end of a long week of getting yelled at by your boss, Dizz delivers.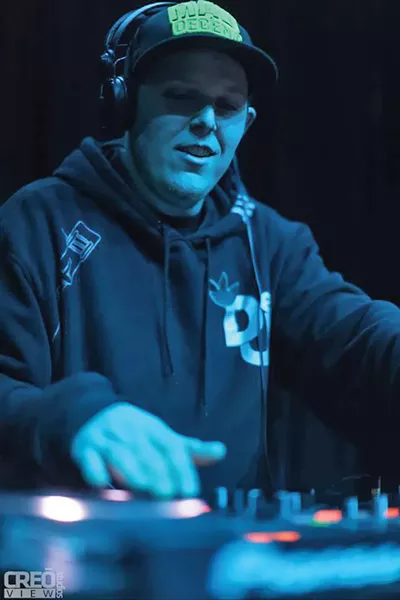 Nate Lowpass
As one of Utah's biggest house heads, Nate Lowpass has played a vital role over the years as a central facilitator for Utah's house and techno scene via his role with V2 Presents, a local event and promotional company. Over the past 12 months, Lowpass has played alongside pioneers like Pete Tong and Gareth Emery at the Sundance Film Festival, performed on the main stage at Das Energi with Hardwell and even opened for legendary DJ and producer RJD2. Recess Club, his monthly party at The Hotel's Barrel Room, in collaboration with Nightfreq's Devareaux, has gradually become a nice showcase for local and national EDM acts. Soundcloud.com/Lowpass86
DJ Loki
Brandon Fullmer wears a lot of hats. As the co-owner/founder of local promotion company V2 Events with Jeremy Moreland since 2005, he helps bring some of the biggest names in EDM music to the biggest raves in Utah—like Get Freaky and Get Lucky—and makes sure every aspect of the experience is as mind-blowing for the attending beat-seekers as it can possibly be. And in his work as DJ Loki for the past 15 years or so, he mixes elements of dance music and hip-hop into body-moving breakbeat creations that are all centered around the ever-present heavy bass. Loki knows how to build the parties, and blow the roof off of 'em.
J Godina
At the 2013 CWMA DJ Spin-Off, Justin Godina rolled onstage in a Concise Kilgore hoodie, smashed his Macbook and then proceeded to execute an all-vinyl set that included everything from Joy Division to Wu-Tang. Even though he didn't pull off a win, many considered it one of the best sets of the entire showcase. This year, we don't know what to expect. But we do know that Godina is one of the most respected DJs in the valley. His weekly Soul Mondays at Bar-X are essentially an all-night exercise in spinning rare 45s and a full-blown showcase of the who's who of local crate diggers.