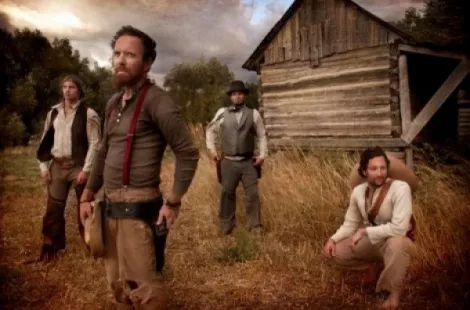 Cory Mon & The Starlight Gospel'
Friday Feb. 4


CWMA Showcase: Cory Mon & The Starlight Gospel, Samuel Smith Band, King Niko
This
City Weekly
Music Awards showcase features bands ranging from rootsy to bluesy to poppy, all of them pleasing to the ear. Cory Mon & The Starlight Gospel (right) have a new album,
Turncoats
, arriving this spring, and it's a big step forward for the Orem-based roots-rock crew. The Samuel Smith Band is relatively new to the scene, but they've been gigging hard all over the Wasatch Front for the past year or so, bringing their blues-tinged rock to the people whenever possible; they're in the process of putting together their debut. And King Niko's
French Accent
EP, released in 2010, offers a glammy glimpse into the crew dedicated to "making girls dance" at all costs, a strategy that's garnered them a fervent following of female fans.
Avalon Theater, 3605 S. State, 6 p.m., $6
CWMA Showcase: Cavedoll, Fox Van Cleef, Plastic Furs
At face value, this looks like the CWMA showcase best suited for fans of psychedelics, er, psychedelia. The insanely prolific Cavedoll fill their songs with undeniable pop hooks while constantly exploring new sonic terrain on their albums. Ogden's Fox Van Cleef have plied their psych-rock trade up and down the state, playing venues from St. George to Logan and releasing a stellar EP, Pleasure Thieves, in 2010. And Plastic Furs' brand of psychedelia comes with a dose of Brit-pop influence, a la Spiritualized. Put them all together and a trip to this showcase is well worth taking. Burt's Tiki Lounge, 726 S. State, 9 p.m., $6
Saturday Feb. 5
CWMA Showcase: Holy Water Buffalo, Shark Speed, Bronco
Heber's Holy Water Buffalo released their self-titled debut in December and recently won Velour's Winter Battle of the Bands thanks to their vintage rock sound. Utah County's Shark Speed released a relentlessly melodic EP in 2010, Education, as a follow-up to their much-buzzed-about debut, Sea Sick Music. And roots-rockers Bronco are in the process of completing their second album with a newly solidified lineup and another batch of Tyler Anderson's trenchant character studies of lives on the edge. Club Vegas, 445 S. 400 West, 8:30 p.m., $6
CWMA Showcase: Paul Jacobsen & The Madison Arm, Michael Gross & The Statuettes, The Continentals, Parlor Hawk
This powerhouse of a showcase has four singular-sounding bands for your perusal. Paul Jacobsen & The Madison Arm were voted into the CWMA finals in 2010, thanks to their combination of intelligent songcraft and excellent musicianship. You can say the same of Michael Gross & The Statuettes, who were voted into last year's finals but had to miss the show due to touring obligations; clearly their sound is getting them notice beyond Utah's borders. The Continentals' ornate instrumentation was showcased on two releases in 2010, but this band certainly knows the value of letting open spaces into their songs as much as adding another horn or xylophone. And Parlor Hawk's yearning, slightly twangy approach has garnered them both a large following inside Utah and attention beyond the borders, as well. Velour, 135 N. University Ave., 7:30 p.m., $6
Irish in Utah Benefit Concert
This concert is the Utah Hibernian Society's main fundraiser, and the money goes to support a variety of St. Patrick's Day celebrations including must-go St. Paddy's Parade. On hand for your listening and dancing pleasure are Celtic-music fusionists Stone Circle, Irish traditionalist Eric Slaymaker and high-energy Irish rockers Swagger. Throw in a performance by the Crawford School of Irish Dance and refreshments and you have a fine Irish throw-down. Judge Memorial Auditorium, 650 S. 1100 East, 7 p.m., $20 adults/$10 students/free for kids 12 and under
Monday Feb. 7
Interpol
Hard to believe, but New York drone-rockers Interpol have been plying their take on gloom-and-doom indie-rock for 13 years. The band's latest release is self-titled, marking a rebirth of sorts as they return to super-indie label Matador Records after a brief major-label dalliance and forge ahead without long-time bassist Carlos D, who left the fold just after they completed recording. Interpol is a poppier affair than past efforts, with Paul Banks moving his voice beyond Ian Curtis territory. School of Seven Bells open the show. In The Venue, 219 S. 600 West, 6:30 p.m., $22.50 advance/$25 day of show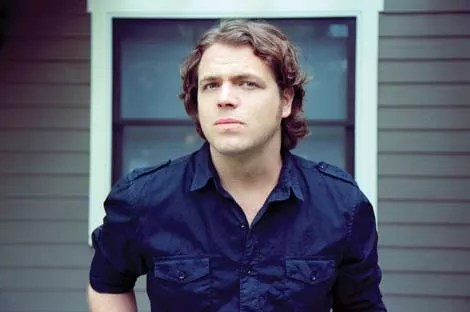 Apex Manor
It was a sad day when The Broken West called it quits, but singer/songwriter Ross Flournoy has rebounded nicely with the formation of Apex Manor, named for the apartment of his buddy and now bandmate Adam Vine. The band's brilliantly named debut, The Year of Magical Drinking, arrived in stores at the end of January and is full of tasty indie-rock that isn't too far off from what The Broken West was doing. Red Bennies open the show. The Urban Lounge, 241 S. 500 East, 9 p.m., $8
Wednesday Feb. 9
Fishbone
Simply put, Fishbone is one of the best live bands of the past quarter-century, their mix of soul, funk, R&B and punk creating a maelstrom of energy that is impossible to ignore whether they're playing a tiny club (anyone remember singer/sax man Angelo jumping off a teetering stack of amps at DV8?) or a big festival. Prepare to sweat when you hit this gig. Star Bar, 268 Main, Park City, 9 p.m., $15 advance/$20 day of show
Coming Up
Led Zeppelin 2 (The Urban Lounge, Feb. 10), The Toasters (Burt's Tiki Lounge, Feb. 10), Ice Cube (Historic 25th Street, Ogden, Feb. 11), Eluveitie, 3 Inches of Blood (Club Sound, Feb. 12), Stacey Kent (Sheraton City Centre, Feb. 12), Koo Koo Kanga Roo (Kilby Court, Feb. 14), The Radiators (Harry O's, Park City, Feb. 14), Sarah McLachlan, Butterfly Boucher (Kingsbury Hall, Feb. 14), Sebadoh, Quasi (The Urban Lounge, Feb. 14), Times of Grace (The Complex, Feb. 14), Best Coast, Wavves, No Joy (The Urban Lounge, Feb. 15), Pete Yorn, Ben Kweller (The Depot, Feb. 16)