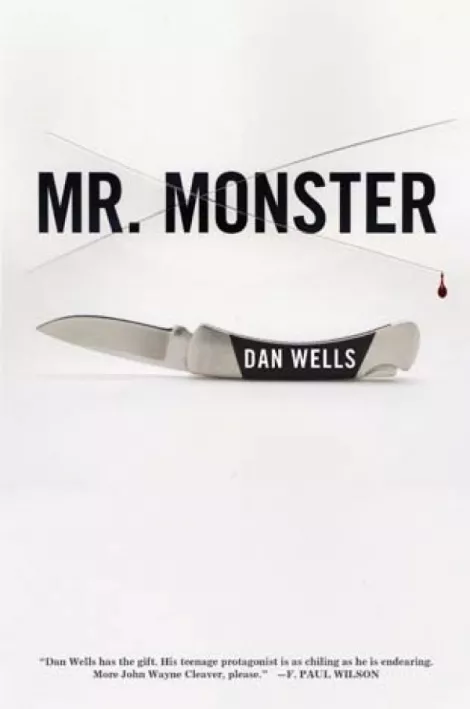 In 2009, in his debut novel
I Am Not a Serial Killer
, Dan Wells introduced one of the most fascinating characters in recent fiction: John Wayne Cleaver, a sociopath teenager whose obsession with serial killers—and with his own potential for violence—allowed him to track and dispatch a demon. In Wells' follow-up,
Mr. Monster
, John is back to take on the twin threats of another killer, and his own psyche.
"Mr. Monster" is the name John gives to his own dark inner nature, the one he now fears after giving it room to stretch its legs. When new victims begin showing up in the Clayton County mortuary where he works with his mother, John has a new mystery to grab his interest. But is it possible that Mr. Monster is getting strong enough that John himself is part of the latest killing spree? Join the author for another fascinatingly creepy journey.

Dan Wells: Mr. Monster @ Sam Weller's Bookstore, 254 S. Main, 801-328-2586, Sept. 28, 7 p.m. SamWellers.com