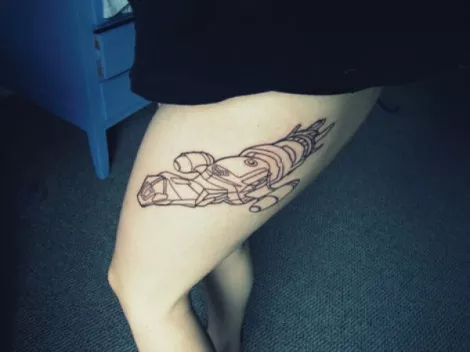 "I got this tattoo of
Serenity
, the spaceship from
Firefly
, because I love the show in every way. I love the philosophy behind it, love the characters, and love what
Serenity
represents to its captain. Also cool: When I walk, I make a spaceship fly around."
Mel Sundquist
Lindon

You can rate or comment on this tattoo below.
Does your tat want to be famous? E-mail comments@cityweekly.net
Please include a picture of your tat, one sentence explaining its significance, your name and city in the e-mail.