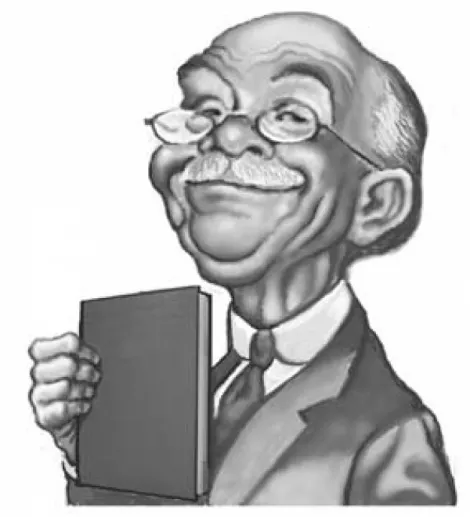 Recently the family of Sol "Shorty" Goodman, the legendary Tinsel Town impresario, released his voluminous files to an eager public. As might be expected, the files are full of autographed photos, memos (frequently misspelled) dashed off to a client, and correspondence about movie deals, contract disputes and negotiations regarding residuals.
But buried in the tons of material were a couple of things that will be of interest to the avid moviegoer and student of American culture: a detailed diary, which Sol kept for 59 years until his death at 91, of every meal he had eaten in his years in Hollywood at famed eateries such as the Brown Derby and Musso and Frank's. (The self-described gourmand had an intricate rating system: "fantastic," "yummy," "almost as good as Mom's," "shoulda ordered the pasta" and "worse than dog food.")
The second interesting find was a water-damaged box labeled, in Sol's distinctive scrawl, "Terrible Ideas for a Movie." There were the usual terrible ideas, the kind you hear at cocktail parties from people who say they have a great idea for a movie. Things along the line of "Man kills guy who turns out to be his father, gets to be king, and discovers that the woman he marries happens to be his mother." Next to this idea was Sol's assessment: "Yuck!"
Here's another Terrible Idea that Shorty rejected: "Kid comes home from college for his dad's funeral only to discover that his mom has married his uncle, but has hard time deciding if he should kill him." Sol's comment: "Wake me when this is over."
Sol's unerring taste is shown in the following list of rejected script proposals, along with their tentative titles:
Blowing His Horn. Booby-headed Southern governor gets elected president, but gets caught up in sex scandal with a young intern with weight issues. Despite the uproar, the big booby stays in office, and, in a heart-warming climax, strolls hand-in-hand with his scowling wife into the sunset." Sol's comment: "I was rooting for him to run off with the zaftig intern. Movie fans love it when love wins out over power."
The Idiot. Former cheerleader and noodle-headed son of a powerful political family makes it to the White House through dumb luck and election fraud. Proceeds to screw up the country. Sol's comment: "I had a numbskull of a nephew like him (my sister's wife), and before he could screw up a movie he was directing, we sent him on a permanent vacation. By the way, didn't someone else use that title?"
Guess Who's Moving Into the White House. Good-looking and smooth-talking black guy gets nominated by his party, despite opposition from former president and his resentful wife, who had been promised the nomination in return for not walking out on her booby-headed husband after his failed presidency, which was dominated by a sex scandal involving an intern with weight issues.
Sol's comment: "No one will believe a black guy could be nominated in real life. That only happens on TV. Casting impossible, unless we get Downy to do it in blackface. By the way, haven't I seen this booby-headed character in another script?"
Grump on the Stump. Against all odds, grumpy and terminally ill former POW beats out clean-cut Mormon guy for presidential nomination. Because of obvious dementia and psycho temper, hero on verge of losing election until he gambles all and picks a ditzy broad from insignificant state (South Dakota? Utah? Alaska?) to be his running mate. Dramatic question: Will electorate wake up before Grandpa Grump is elected and totally ruins country 90 percent ruined by noodle-headed former cheerleader?
Sol's comment: "Nix this unless we make Grandpa Grump a brain-washed plant from China or somewhere. Maybe get Clint for part. Too bad Reagan dead, he could make Grandpa Grump a likeable guy."
Beyond the Pale. Ditzy hockey-mom from insignificant state (Utah? Alaska? South Dakota?) wakes up and finds herself the running mate of a terminally ill and grumpy former POW. Despite hayseed husband and party-girl daughter, the hockey mom becomes the toast of the nation. When newly elected Grandpa Grump busts a gasket during a temper tantrum and expires, the ditzy broad becomes president and the country quickly goes down the tube.
Sol's comment: "What a downer. How about she wakes up and it's all just a dream, except for her hayseed husband and knocked-up daughter? Tina Fey too sharp for the part. How about Paris Hilton in a good wig?"
D.P. Sorensen writes satire for City Weekly.