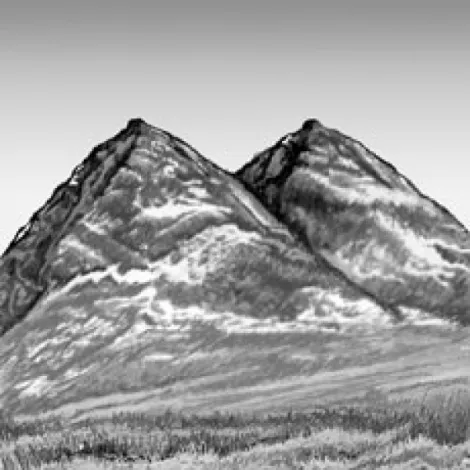 There was the usual flurry of pride and excitement last week when Forbes magazine announced that Salt Lake City was "America's vainest city." It turns out we have the most plastic surgeons per capita and spend the most on beauty products of any city in America. We always like to be No. 1—also last week, we found out that Salt Lake City garnered honors for being first in the nation for rental videos. Even when the achievement is dubious, as in most sufferers of depression or highest number of pill poppers, we go into spasms of self-congratulation.
An obvious link exists between all of Salt Lake City's firsts: Our huge population of depressed people get out of bed only to go to the video store and rent movies; they get more depressed after seeing actors with tiny noses and plump lips and tight tummies and big boobs; to cure their deepening depression brought on by looking at the beautiful people they go to their plastic surgeons and get tinier noses, plumper lips, tighter tummies and bigger boobs.
Whenever our city or state comes out on top in some category, analysts and commentators are quick to connect it to our Mormon culture. All those pill-popping depressed women, for example, are victims of perfectionist expectations and oppressed by holders of the authoritarian and paternalistic priesthood. That characterization may indeed be true, but you cannot blame all the various No. 1s on the church. You certainly can't blame the popularity of plastic surgery on the church.
Speaking just from personal experience, I have yet to encounter a fellow Mormon, male or female, who has had work done. No thigh liposuction, no hair plugs, no chin implants, no Botox, no tummy tucks, no eyelifts, no rhinoplasty, no labia reduction, no butt implants, and certainly no breast augmentation. It's just not our style to fiddle with what the Lord has given us.
And we don't need to. At least the sisters don't need to. The pulchritude of Mormon females has vastly improved since Mark Twain famously described Mormon women as being so "pathetically homely" that "the man that marries one of them has done an act of Christian charity which entitles him to the kindly applause of mankind, not their harsh censure—and the man that marries 60 of them has done a deed of open-handed generosity so sublime that the nations should stand uncovered in his presence and worship in silence."
Look how hot Mitt's helpmeet still is after all these years (a small minority of our Mormon women could take a page from Ann Romney's book of beauty—I'm speaking of those permed-and-plain matrons who forgo their femininity in favor of a well-scrubbed and plump asexuality).
I have it on good authority that the women you see walking around with globular bosoms are not members of the church, or least not active members of the church. Dr. Bob Areola, whom you may have seen on Dr. 90210, pointed to a recent survey revealing that 45 percent of non-Mormon women in Salt Lake between the ages of 28 and 54 have had breast augmentation.
I mentioned to Dr. Bob how baffled men are by the big-boob craze. "What's going on, Dr. Bob? Men like the natural look, not these hard, repellant hemispheres."
Dr. Bob, his spiked tinted hair perfectly groomed, nodded knowingly. "Yes, there is a sad lack of joyful jiggle, no soft inviting rise and swell. No, I spend my days implanting the Mentor Smooth, the McGhan Contoured, the Spectrum Expandable and, occasionally, the McGhan High Profile."
"Should we still call these plastic sacks of salty water breasts, Dr. Bob?"
"I agree. In fact, I will propose in an upcoming speech before the Boob Job Society of America that we adopt a new vocabulary. I have some new terms that we will be voting on. My favorite is plasties, though I also kind of like bogoobs, a neologism for 'bogus boobs.' My partner, Dr. Bustenhalter, is pushing for sillies, though now that silicone implants are banned, I happen to feel that term would be a misnomer, which, by the way is another candidate. Has a ring to it—'Hey, look at the misnomers on that gal.'
Dr. Areola bit his lip, then continued. "A colleague of mine has discovered a virus that may explain women's desire for humongous plasties. In any event the next big thing, plastic surgery-wise, will be buttock augmentation. Have you seen video vixen Lola Luv? She's the shape of the future."
D.P. Sorensen writes satire for City Weekly.