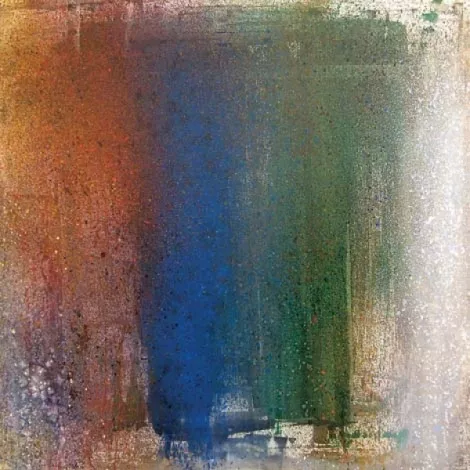 Phillips Gallery this month is displaying 17 paintings and 21 prints by its own founder, Denis Phillips, who is a true master of the art of abstract painting. Like most established abstract artists, Phillips uses basic elements of art—color, light, value and composition—until he is content with the result and hopes it will then be the vehicle for a cognitive, imaginative or emotive effect on the viewer. Phillips is of the school that acknowledges that art is as much about viewing as anything else. The paintings, said Phillips, "allow the viewer to look at something and let it take them wherever it may. We all come from different places and our minds are all oriented in different ways."
Unlike much of today's popular culture and media, Denis Phillips' art is a means, not an end. The viewer might see strong contrasts of color, of light and dark, of the fragmented or more solid. These are strong abstract elements that charge the viewer's reaction, but Phillips does not intend to manipulate the interpretive experience. His finished pieces communicate with the viewer to open channels of receptivity.
None of Phillips' new abstractions are titled, instead simply given numbers—Untitled 410 is pictured—nothing is used that might interfere with the interaction involving the viewer, who is responsive to the complexities of the painting. Phillips said, "Art has to be a communication but not necessarily a storytelling." Phillips places confidence in his viewers that they will be the factor in the equation that is required to complete his work.

Denis Phillips @ Phillips Gallery, 444 E. 200 South, 801-364-8284, through May 14. Phillips-Gallery.com