For almost a mile on both sides of Kaysville's Main Street, crowds of people stacked four and five deep fight for curb turf at the Third of July parade. Canopies shading the revelers decked out in Old Navy flag shirts crowd the sidewalk, kids with wagons hawk cold drinks and Michael Jackson's "Billie Jean" fills the popcorn-scented air.
Initially, my Independence Day Eve task sounded simple: Watch Sam Granato campaign around the valley at various patriotic events and find a few "average voters" to say insightful things about the affable Democratic candidate for U.S. Senate. The biggest challenge, I figured, would be dealing with the throngs of stone-sober patriots drunk on America, a difficulty I addressed by stocking a cooler with beer and keeping it close beside me.
With eyes peeled for Granato's parade entry, I somehow miss him while sending a quick Twitter update. I spot him from behind, waving from the back seat of a convertible 1968 Cadillac, while a half-dozen volunteers surround the cream-colored car, throwing taffy and carrying signs.
I catch up with Granato again near the halfway mark of the parade route, where I mingle with the crowd to gauge its reaction as he passes. What I witness bothers me, especially on a holiday when Americans rally around democracy: Hardly anyone notices him, especially the adults he is wooing. No shouts or murmurs of support—about the only thing anyone sees is the car.
After he's passed by, I ask people along the route if they remember seeing Granato. After two-dozen blank stares, I retreat to a spot of rare shade behind a convenience store and crack a beer to help quell my frustration. Granato is the Democratic Party nominee in a statewide race, yet he's invisible—despite having declared his candidacy more than a year ago. It's not like I expected the crowd to receive him as a celebrity; I just wanted some response, any response, to fill out this profile.
And it wasn't just in Kaysville. The scene repeats itself at the Sandy parade later that afternoon, and by day's end, my search for sound bites about Granato has devolved into a jingoistic nightmare. Sunburned, I feel my head start to spin—in part because of my all-day buzz, but mostly because Granato as candidate for U.S. Senate seems more myth than reality.
What does it take for voters mostly indifferent to Democrats to start seeing a candidate like Sam Granato? How can he possibly bore through the din of trumpeting politicians, teenage girls pushing wheelbarrows loaded with horse droppings and marching bands sponsored by fast-food joints? I hope to corner Granato after the Sandy parade to ask him that question, but the patriotic tension in the air scares me. I flee suburbia, deciding it best to talk to Granato at a more sober and less paranoid time.
Perfect on Paper
It's easy to write off Democratic candidates in Utah. But Republicans calling the shots in this year's Senate race have taken on a Mike Tyson persona: dominating and potentially unhinged. The incumbent since 1993, Sen. Bob Bennett, R-Utah, is gone. Attorney and constitutionalist Mike Lee is the Republican nominee, after a rough primary that forced Lee to stake out the far right of the political spectrum. That leaves a gaping hole in the political center that could be fertile ground for the moderate Granato, who possesses many desirable attributes for a Democratic candidate running a statewide race: He's a practicing Mormon, a successful small-business owner with some name recognition and a native of the state who grew up in Bountiful and went to school in Cedar City.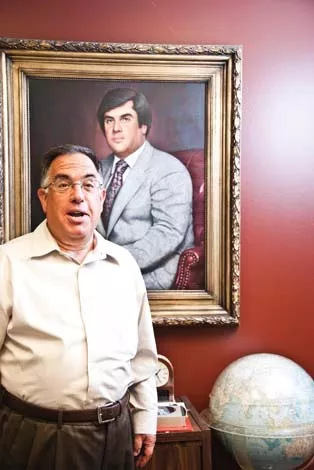 Although he says he is a full-time candidate, the 60-year-old Granato has continued to manage his business and spends at least a few hours every day at the corporate headquarters, located just off his flagship deli/store (he owns three) and warehouse at 1632 S. Redwood Road. The office walls are covered with photos of friends and family, with the two of the most noticeable being shots of Granato standing with Thomas Monson, prophet and president of The Church of Jesus Christ of Latter-day Saints, who Granato says he meets with regularly and who he consulted with before declaring for the race.
When asked about his religious bac%uFFFDkground, however, he says that he "grew up in a family with a lot of dynamics." He was brought up a Mormon by his mother, whose ancestors came from Ireland to Utah with Brigham Young and helped settle areas in southern Utah at Young's direction. His father, Frank Granato, however, was "an inactive Catholic but very active Italian," and, thus, proud of his Catholic heritage. He also was an influential Democrat.
"Nobody ran for office as a Democrat without the permission of my father. I was raised with very Democratic values and was taught to be compassionate and take care of other people," he says.
Initially, he helped his family raise goats in the hills above Bountiful and sold goat cheese. When World War II ended, many soldiers returned from Europe with a taste for foreign foods, so his father began importing specialty foods—Italian, especially—to sell to neighbors alongside the cheese and produce from Sam's uncle. Eventually, the goods that Sam helped deliver in a push-cart turned into a wholesale enterprise supplying restaurants and grocers. Now, along with Italian imports, Frank Granato Importing Co. sells everything from french fries for chain restaurants to pastries for small coffee shops.
After high school, Sam attended what was then Southern Utah State College in Cedar City—it's now a university—for a year. In 1969, at the age of 19, instead of going on a Mormon mission—which his father encouraged him to do—he joined the U.S. Army Reserves. His stint in the military lasted barely six months, however, because of high blood pressure that resulted in an honorable discharge. He returned to SUSC, earned a business degree and immediately returned to the family business. He would eventually become president of the company in 1991, when his father died.
"I was in the family business before Day 1," Granato says. "I was born into it."
The family business not only provided a career but also introduced him to his wife, Ann, when he was 25. At the time, she worked as a purchasing agent for St. Mark's Hospital and bought food from the Granatos. Together, they have raised a family of four children, including now 31-year-old twins (a son and daughter), a 27-year-old son who is a professional equestrian rider and a 20-year-old son.
Like his father, Granato has remained active in the Italian community and in politics, although not always as a Democrat. In fact, he spent much of his life as a registered Republican, beginning as an elected delegate for former Gov. Norm Bangerter. To this day, many of his most influential political friends are Republicans, including Utah's senior senator from Utah, Orrin Hatch, and one of his campaign co-chairs, Mac Christensen, aka "Mr. Mac." (The other co-chair is Frank Layden, formerly coach of the Utah Jazz.)
He defends his Republican ties by saying he is not a party loyalist. "I go for the person, not just because of the party. I try to have enough discernment to figure out who the better candidate is—and support them."
The politician who may have most influenced Granato was former Gov. Jon Huntsman Jr., who often used the "War Room" at Granato's store on 1391 S. 300 West for meetimgs. Huntsman appointed Granato to the Utah Department of Alcoholic Beverage Control in 2007, and during the push to eliminate private club laws in 2009, Huntsman and fellow DABC commissioners relied heavily on Granato, by then the commission chair, to educate legislators about the need for the changes.
"He was very effective in helping [legislators] understand the negative business implications of the memberships, and that it wasn't stopping people from drinking or reducing DUIs. It was only an annoyance" that hurt the state's image, says Bobbie Coray, a DABC commissioner whose term ended June 30.
The DABC appointment was not Granato's first brush with public service. For nearly 20 years, Granato has served on various governmental and nonprofit boards, beginning with an appointment by former Salt Lake City Mayor Palmer DePaulis to the Homeless Advisory Council. Following that, he served on the board of Valley Mental Health and currently sits on the Intermountain Healthcare board of directors.
Those appointments drive his political agenda and helped create in him an awareness of the importance of social services, underscoring his decision to run as a Democrat. Also, his work with Intermountain demonstrated to him that a private-sector solution exists to the health-care crisis; he's an advocate for increased preventative care to stave off more costly major health problems.
Still, he is not a Democrat who will unflinchingly back the Democratic agenda or President Barack Obama's initiatives, because he is a fiscal conservative and concerned about the spiraling budget. Instead, he wants to improve existing programs or push new initiatives to create jobs and encourage entrepreneurship.
See Sam Run
The decision to run for the U.S. Senate happened, in large part, because Granato's son had volunteered at the local campaign office for Barack Obama in 2008. After Obama won, his son simply asked Granato, "Dad, when are you going to run for office?"
Around that same time, during a visit to his eye doctor, Granato chatted with another patient: Bob Bennett. This happened shortly after Bennett had voted in favor of the bank bailout—the Troubled Assets Relief Program—and Granato complimented Bennett on making the hard choice to support TARP. Little did he know that, less than 18 months later, that vote would be one of the primary reasons why Bennett would lose his Senate seat.
In mid-2009, he floated the idea of running for the Senate to Democratic leaders, who immediately supported him, including his first campaign manager, Rob Miller, the state party's vice chairman. When Granato announced his candidacy in June 2009, it couldn't have been a more uphill battle: Bennett was still considered a tough-to-beat incumbent, although he was facing a serious challenge from Attorney General Mark Shurtleff (five months later, Shurtleff dropped out, citing family reasons).
Businessman Tim Bridgewater, who lost to Mike Lee in the primary, was considered a long shot, while the relatively unknown Lee was just beginning a statewide "constitutional lecture tour" and was months away from announcing his candidacy.
"I decided to go for the seat, without worrying about who was in the way," Granato says. "But I never thought Bennett wouldn't be in my way. Really, a lot of things have been pulled out of my way."
Which is true, although the path is strewn with large boulders. As a Democrat, Granato has to convince moderate Republicans that he is not the same type of Democrat as national leaders like President Obama or House Speaker Nancy Pelosi. At the same time, he has to convince party leaders that he has a chance, and indeed, he met with party officials during a July trip to Washington, D.C., and says that he got "promises" of help. Deirdre Murphy, spokeswoman for the Democratic Senatorial Campaign Committee, however, would not say whether Granato would receive funding from the national party.
He'll need the national money, because on his own, Granato is struggling with fundraising. As of June 30, Granato had raised $139,000 and spent $115,000. His donors include a number of local business people, including Zions Bank president Scott Anderson, developer Richard Howa and High West Distillery owner Jane Perkins. By comparison, Lee raised more than $900,000 for his primary race, and while he spent more than $800,000, he will almost surely raise plenty more.
Granato says that he thinks it will take at least $650,000 to win the race, and he needs $1 million or more to really have a chance. He remains confident that he can raise that money, especially after a trip to Washington, D.C., where he met with various political action committees and national party officials.
Money, Money, Money
Although difficult, it's not impossible for a Democrat to win major races in Utah, as Rep. Jim Matheson continually proves. His district isn't statewide, but it does cover almost half of the state and is comprised of rural and urban voters. While more progressive Democrats are perpetually frustrated with Matheson—as evidenced by his being pushed into his first primary, in which he defeated Claudia Wright in June—Granato shares many traits with Matheson, including religion and a recognizable family name. That should help Granato immensely with the moderate Republicans, Matheson says, but only if he can get his personal history and political message out to them.
"People are going to be looking at him more closely this year. That's a significant factor, and not something you can control. But when it does happen, you want the voters to get to know the person, not just the candidate," Matheson says. "But he needs to seize the moment, and show people who he is and how he is different than Lee."
Nobody denies the importance of money, including Matheson, but he also says underfunded candidates can generate word-of-mouth buzz by garnering the support of local leaders and working hard in every corner of the state. That was not the case, however, with XMission CEO Pete Ashdown, who ran against Hatch as the Democratic nominee in 2006 and now says that no matter how innovative or creative a campaign is, victory is nearly impossible without money.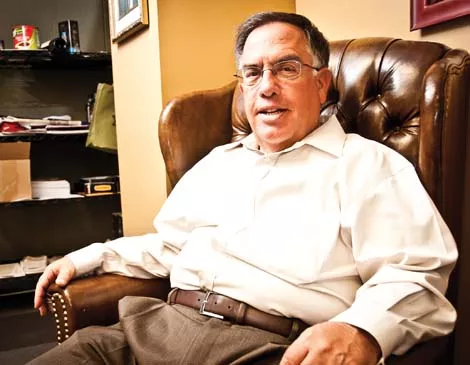 Ashdown was very aggressive with his online efforts, doing everything from fundraising to developing his platform through a wiki. He also traveled the state in an RV with an "Ashdown for Senate" banner and rode a horse in parades, which he says the rural voters loved. Admittedly, he was running against a powerful incumbent and his quirky persona was not as marketable as Granato's everyman character, but in the end, he says it doesn't matter how warm and friendly a candidate comes across in person. What truly matters is the ability to broadcast their message widely, and that takes cash.
"The key to the Utah vote is that people want to vote for the individual, not the party. But if they don't know the person, they will vote for the party, and it's usually Republican," Ashdown says. "If I would have had another half-million dollars, I would have run a lot more commercials. That's the best way to reach people."
To run as a Democrat is to push forward despite the cynics. Ashdown says that he was his own "biggest champion," a trait Granato shares. But to swing large blocs of Republicans requires strong positions, instead of simply jokes and handshakes.
"I respect somebody who is strong on the issues. If they don't know something, admit it and promise to study it ... but you need to be courageous," he says. "Sam's a very nice guy, very personable and very funny. But even [Sen.] Al Franken, [D-Minn.] had to come up with a platform."
Ashdown is not the only person to criticize Granato for his lack of strong positions. In the run-up to the state convention, where Granato defeated Christopher Stout, the delegates who did support Stout applauded his convictions while dismissing Granato's platform as hollow. Many of them were younger Democrats who have active blogs, such as Misty Fowler, who wrote in one post following a radio debate between Stout and Granato: "Sam really doesn't have any issues that are important to him, or even really much of any opinion on the issues. He's just clueless! And he kept saying the same thing, over and over."
The criticism remains valid. Even at the end of July, his campaign Website only listed three issues—health-care reform, Wall Street reform and job creation—and, in all three, Granato basically says "there's a problem" without offering any solutions.
"He has no message. He's all over the map and keeps speaking off the top of his head, contradicting himself. He's taking the shotgun approach," Stout says.
Let's Do Lunch
Nearly every day at lunch, Granato buses tables at his Redwood Road deli, chatting up customers and holding doors for ladies. According to his campaign manager, Marla Kennedy, lunch at his deli is where he may do his best campaigning, so I decide to grab one of his signature sandwiches and watch him in action.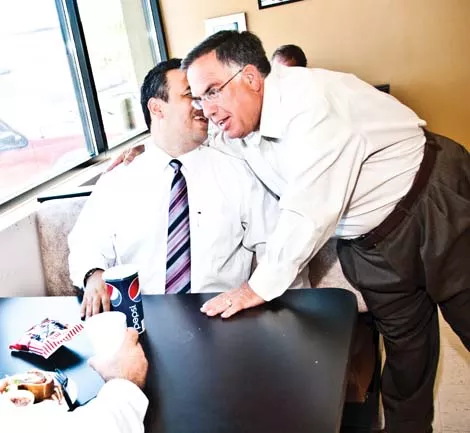 The first time I visit for lunch, however, the experience doesn't strike me as magical. More than anything, watching Granato at the deli is to watch a harried businessman who happens to be running for the U.S. Senate. He arrives around noon but quickly disappears into a back-room meeting with Democratic state party leaders. Twenty minutes later, he emerges, only to spend another few minutes arguing on a cell phone with somebody who owes the business money. Finally, he starts to work the crowded tables, where he does indeed schmooze the customers. Most of them, however, are longtime regulars who consider Granato a friend.
This summarizes one of the main complaints about Granato as a candidate: He sticks to friendly faces and supportive crowds. Although Granato says he has traveled the state three times, he emphasizes his multiple visits to Democratic-leaning places like Carbon County. On the other hand, when asked if he has actually walked any district in Utah County, he says no.
Kennedy, who started running the campaign only a couple of months ago, says that Granato has spent a lot of time working with friendly faces, and that was exactly what he should have been doing during the Republican battle royale. But he doesn't avoid conflict, and as the campaign really gets rolling, Granato will focus on moderate Republicans.
"Sam doesn't win this race with Democrats," Kennedy says during an interview at campaign headquarters, an office located inside a converted house west of the Brickyard shopping plaza on 3300 South. "There is no unfriendly territory for him. A lot of Republicans are nauseated by their candidate. Those are the people Sam will be talking to, whether one-on-one, in small groups, or in front of 500 people."
Another aspect of the campaign strategy is to let Lee talk about the issues, because his "extreme" positions will scare most voters. Granato, on the other hand, will continue to emphasize that he will be a senator of the people, instead of a senator of ideology. That plays to Granato's strengths, as well, because "he's not polished as a politician because of years as a lawyer or lobbyist," Kennedy says.
"The campaign isn't issues only, nor should it be. It's about the candidates as human beings, because you're electing a person to back and represent you. Sam is somebody you can trust," she says.
That safe approach for Granato and the campaign comes across while watching Granato talk to people. When challenged about his work ethic or questioned about his stance on a particular issue, he will often respond with a joke—for example, when one supporter asked how he was going to win in southern Utah, he responded flippantly, "Why do I need to worry about southern Utah?"—or a platitude like "I do things, instead of say things." Watching him campaign, it appears that he's simply having fun being a candidate and hates it when somebody ruins it with politics.
The lack of a serious campaign by Granato is echoed in numerous off-the-record conversations with Democratic insiders, who repeatedly say that he "lacks the fire in the belly" that it takes to win. They say he hasn't done the little things, such as reaching out to the party loyalists who will help find big-money donors. He seems to want be liked more than anything and thus, shies away from disputes, which explains his reluctance to visit Republican strongholds. "Six months ago, his campaign should have gone 'big' and convinced people, especially donors, that he could win," one insider says. "But now, it's probably too late."
Granato doesn't agree with these criticisms, although he struggles to give strong examples of how he is working hard and tapping every possible funding source.
Optimism Clarified
A week after the Third of July parade of tears (for me, anyway), Granato invites me to walk the Farmington Days parade next to his Cadillac. The invitation came because he raved about how great the Kaysville parade went, an assessment I disputed due to my own miserable experience along that same parade route.
The insanity starts before the parade, as multiple people stop to tell Granato how much they appreciate having an alternative on the ballot. With every single person, Granato shakes their hand, asks them what issues are important, and then usually tells a joke or gives his spiel about "working part-time in Washington, but full-time for Utah."
Having an alternative to Lee, Granato continually insists, is one of the biggest draws for voters. And Granato does hit on the differences he considers most important, especially Lee's support of nuclear testing (Granato opposes) and Lee's legal representation of EnergySolutions.
"I'm meeting more disenfranchised Republicans that tell me Lee is too extreme, and because I'm the moderate, I'm the best one for the job," Granato says.
When the parade begins, chaos erupts. The Farmington parade has, seemingly, billions of children in attendance, most of whom have no idea about the kind of damage a moving vehicle could do to them. Toddlers dart in front of the car to grab stray candy bars from previous floats, and I fear that the driver of the Granato Cadillac will crush a child by the end of the day. Granato's volunteer corps do their best to keep the kids safe by trying to throw taffy to the sidewalk and staying close to the front of the car, but it seems a futile effort.
The adults watching the parade, meanwhile, enthusiastically support Granato, and it's not hollow sentiment. Throughout the course of the parade, almost a half-dozen people approach the Cadillac to discuss issues with Granato, ask for lawn signs and—again—tell him how much they appreciate having a legitimate alternative to Lee.
A few hours after the parade, Granato attends a meet-the-candidate picnic at a park in Glendale. Mostly, it's candidates meeting candidates, but the few voters in attendance engage the candidates. Granato is able to employ his people skills, but at one point, a noncandidate asks Granato why he isn't working harder. It knocks Granato momentarily off balance, but he recovers and says that he is spreading his message voter by voter, and he plans to win. While it sounds good, the man seems disappointed at the lack of a concrete plan.
Afterward, Granato remains upbeat but says criticism like that stings. "It's frustrating, because I think my name is out there. But it is hard, and it's not just a symptom of being a Democrat. It's a symptom of not having any money."Cinderella/Pollyanna
Reflecting on the Farmington parade that evening, potential positive outcomes for Granato weasel their way into my mind, and his buoyant optimism actually makes sense. Lee is as vulnerable as any Republican in a statewide race can be, and the silent majority of Republican-leaning moderates will probably take a close look at Granato, especially if he actively seizes the centrist turf. After all, Lee is a tea party-backed candidate, and one only needs to look to Rand Paul in Kentucky or Sharron Angle in Nevada to see how crazy the tea party candidates can get.
That's the crux, really: One outlandish statement from Lee could push Granato into the 45 percent range, and once a serious underdog gets that close, things can go haywire for the leaders. Then ... hell, never mind. Spending a day in the candidate bubble and the evening with an ass-kicking 9 percent pilsner beer has twisted my normally rational mind. So, reset.
Here's the hard-core analysis: Granato is a bloody Democrat! And who, in their right (or even slightly twisted) mind would ever think a Democrat could win in Utah?
Sam Granato, that's who.
"I'm going to have fun," Granato says. "And I'm also going to win. I'm going to be the next senator."
| | | |
| --- | --- | --- |
| Josh Loftin: | | |