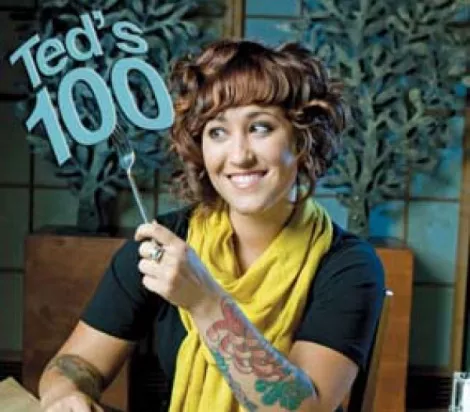 Salt Lake City Restaurant Listings

Fifteen years ago, I began reviewing restaurants for the Private Eye, which eventually would become City Weekly. And, this month, I officially became City Weekly's dining editor, the paper's first. The new job—which is a lot like the old job but with more meetings—along with the publication of this 2008 dining guide, gives me an opportunity to reflect on a decade-and-a-half of local dining. A lot of restaurants have come and gone in the past 15 years. Many have endured; some haven't. And a few are so new, I've yet to visit them.
Gone but not forgotten: I get a little teary recalling the eggs and offal at Bill & Nada's, the incendiary chili from Elvis Nixon's, Café Creole's great gumbo and the overall vibe at Bubba's. But does that mean things were better in, say, 1993 than they are now? Hardly. Despite what seems a 10-to-1 ratio of new franchise eateries to independent one-offs in recent years, there are still plenty of unique, soul- and stomach-satisfying restaurants well worth your while. I'm buoyed by the appearance of newer venues such as Five Star Cuisine, Ganesh, Chanon Thai Café, Baxter's American and Pizzeria 712—restaurants that seem to prove the exception to the rule that only mega-money matters in creating exciting places to dine. Along with the new kids on the block, tried-and-true restaurants also strive to improve and evolve. Hey, you can even get lunch now at Metropolitan, Salt Lake City's gold standard in the contemporary American cuisine category.
| | |
| --- | --- |
| | Part of the new dining editor gig is overseeing the food section of City Weekly's nifty new Website, launching any day now. As one component of that, I was asked to compile a list of my favorite 100 places to dine along the Wasatch. You're getting a preview of those in this issue. Note that I didn't call these the "best" restaurants, or Utah's Top 100. Looking back over the past 15 years of eating, these are simply the places I come back to again and again, when I'm off-duty and on my own dime—my favorite cafes, bistros, buffets, elegant eateries and fast food joints from Provo and Heber to Salt Lake City and Logan. There are probably a few I've forgotten or missed. But, overall, I think the list is a pretty good starting point—a place from which to navigate your way to your personal favorites. So, bon appétit, and don't forget to tip your server. |
350 Main New American Brasserie
A Culinary Institute of America graduate, chef Michael LeClerc worked in Geneva, Thailand, Maui, Deer Valley, New York City and most notably in Paris at Joel Robuchon's Jamin kitchen before settling down at 350 Main. The menu showcases LeClerc's contemporary flair for seafood with dishes like Calypso seafood nage, ono-ono (Pacific ono served two ways), lobster bisque "Siam," and his scrumptious tower of ahi and hamachi. But carnivores won't be disappointed, either: Try the black pepper-crusted venison medallions, duck confit or steak frites that would make Robuchon proud. And it's all wrapped up in one of Park City's best atmospheres.
350 Main St., Park City, 435-649-3140
350Main.com
Acme Burger Company
Don't let the name fool you. Although Acme Burger Company sounds generic, it's anything but. "Laboratory director" Alan Ireland and his crew cook up Salt Lake City's most unique burgers and much more daily. This one-off stylish burger joint features menu items like New England-style clam-and-leek "chowdah," baby artichoke and goat-cheese fondue, latkes, and crispy ahi spring rolls. But the real attraction is the burgers. The Acme "Classic" is made with all natural Great Basin Beef, but the signature Acme burger is also available in mini, grande and colossal sizes. For the adventurous, there's also a Hawaiian ahi burger, chipotle bison burger, lamb burger, a three-bean veggie burger, and on occasion, even an ostrich burger. At Acme, you can really have it your way!
275 S. 200 West, Salt Lake City, 801-257-5700
AcmeBurgerCompany.com
The Aerie
As if the breathtaking mountain views from The Aerie's lounge and dining room weren't enough, executive chef Fernando Soberanis and restaurant manager Frederic Barbier have created a dining experience to match the stellar scenery and ambience. A recent restaurant and menu overhaul has The Aerie firing on all cylinders. The sushi bar in the lounge is the perfect place to indulge in chef Otto Blum's extraordinary seafood creations, while the dining room menu features an eclectic mix of dishes such as heirloom tomato carpaccio, pan-seared Wagyu skirt steak, slow-roasted Kurobuta pork chops and Jamaican jerk free-range chicken. Service at the Aerie is excellent under Barbier's watchful eyes and the 400-plus selection wine list holds many hidden treasures.
Cliff Lodge, Snowbird Ski & Summer Resort, Little Cottonwood Canyon, 801-933-2160
Snowbird.com
Aristo's Greek Restaurant and Café
For years, I complained that, gyro and souvlaki joints notwithstanding, our town suffered from an absence of authentic Greek cuisine despite a considerable Greek population. Well, thanks to the young and energetic Aristides Boutsikakis, that problem's been remedied. The sidewalk patio might not be perched on the Mediterranean Sea, but once you dig into Aristo's extensive mezedakia (Greek tapas) selection, you'll feel like you're in Greece. There's sautéed baby octopus and thick cuts of battered and flash-fried calamari, baked eggplant whipped with olive oil, Greek meatballs, sautéed shrimp in marinara and much more to get the ball rolling. For entrees, you'll not find better pastitsio in town and the Corfu seafood platter brimming with shrimp, scallops and tilapia is a real crowd pleaser. Call ahead to find out if spit-roasted leg of lamb is on the menu and make time to peruse the extensive beer, wine and liquor selections.
224 S. 1300 East, Salt Lake City, 801-581-0888
AristosGreekRestaurant.com
Bambara
In Bambara's full-exhibition kitchen, you'll usually find executive chef Dave Jones sporting his broad smile and infectious laugh. And, why not? Life is good for the affable Jones since taking over the kitchen at Bambara, one of downtown Salt Lake City's most coveted dining destinations. I've yet to be able to resist Bambara's warm house-cut potato chips slathered with bleu cheese, or Jones' delectable crab-stuffed piquillo peppers with corn tartar sauce and crisp pancetta. And the cedar-planked adobo salmon with grilled nopalitos and white bean-corn salsa carries the chef's signature Southwestern touch. Manager Art Cazares runs a very tight ship, and Bambara's service is top-notch in every way, leaving you to only concern yourself with licking your plate clean. Trust me, the latter will come very naturally.
202 S. Main, Salt Lake City, 801-363-5454
Bambara-SLC.com
Baxter's American
Who, or what, is Baxter? It's a common query—a "conundrum," says Baxter's chef Joseph Davis. My guess is he's a mysterious mutt. There's a table in the corner of the restaurant adorned with a doggie bowl. Nothing mysterious about Baxter's American food though, which is all about cleverness and comfort. "Bad Hair Day" halibut, "Not Your Mother's Meatloaf," and the "Very Large Hamburger," might not sound too serious. But just wait till you taste them. There's some serious cooking going on in Baxter's kitchen. And the oversize comfy chairs, sofa seating, and buzzing Baxter's bar are all primed for some serious canoodling, to boot. Meet someone special, have a bite and enjoy a show next door at The Depot.
400 W. South Temple, Salt Lake City, 801-456-8999
BaxtersAmerican.com
The Bayou


Now really, what more could you possibly ask for? The Bayou has all the right stuff: Pool tables (free during lunch), live jazz and blues, free wireless Internet access, good food, and oh yeah—beer. Lots of beer. The Bayou's gargantuan beer selection changes from week to week but, typically, you'll find more than 200 bottled beers and more than 30 draft beers on tap. I could be wrong but I'm fairly certain that The Bayou is the only Utah club to stock Rogue Brutal Bitter, Unibroue Terrible and De La Senne Tara Boulba. But don't overlook the grub. The sweet-potato fries are, well, sweet and the homemade gumbo, muffaletta, and Po Boys are worthy of The Bayou name.
645 S. State, Salt Lake City, 801-961-8400
UtahBayou.com
Blind Dog Grill & Sushi
Two restaurants in one, really, Blind Dog restaurant specializes in scrumptious cooked fish and seafood while Blind Dog Sushi's forte is, well, sushi. The Blind Dog crabcake is rightfully renown, served with sauce Louis and frazzled leeks. But equally delectable is the Dog's yellowfin tuna "au poivre" and tender pan-seared George's Bank scallops. Meatier options include veal porterhouse Oscar, Penny's signature "Dreamloaf," and 1/2-pound hand-formed Kobe beef burgers. On the sushi side, the Rigger and Jolly Rancher rolls really rock, as does The Blind Dog's extensive wine list. The bar is a popular Park City locals' hang.
1781 Sidewinder Drive, Park City, 435-655-0800
BlindDogGrill.com
Blue Boar Inn & Restaurant
Midway's Blue Boar Inn and Restaurant channels an old-fashioned European chateau, right down to the tall turrets and wrought-iron balconies. Ditto for old-world hospitality, which you get in spades with innkeepers Jay and Sandy Niederhauser. Chef Eric May favors fresh, seasonal and local ingredients in his Euro-influenced fare. The menu changes with the seasons but perennial favorites in the cozy Blue Boar dining room include Wiener schnitzel, roasted pheasant breast and bison ribeye. It's smart to book an overnight stay so you can enjoy the complimentary breakfast, which features cinnamon-swirl brioche French toast, spinach and sun-dried tomato-feta quiche, grilled Norwegian salmon and sirloin steak with eggs.
1235 Warm Springs Road, Midway, 435-654-1400
TheBlueBoarInn.com
Blue Plate Diner
I think it was hearing Jimi Hendrix on the Blue Plate Diner jukebox that first made me love the place. Well, that and being called "hon" by a waitress channeling Bonnie Raitt with mango-colored locks. Oh, and then there's the kitschy portrait of Elvis. Eventually, I got around to paying attention to the food. Turkey with house-made dumplings is a particular fave as are the decadent onion rings and outstanding eggs Benedict. If you order the meatloaf, may I recommend horseradish-mashed spuds on the side? The Blue Plate also sports the best veggie burgers in town. Service is hit-and-miss, but that just adds to the eclecticism of this one-off diner.
2041 S. 2100 East, Salt Lake City, 801-463-1151

Bohemian Brewery
In the vast, sprawling desert of fast food and strip malls that is Midvale, Bohemian Brewery is a beer-lovers oasis. Owned by a family with roots in Czechoslovakia, it shouldn't come as any surprise that Bohemian Brewery produces the finest Czech-style lagers in the state, all brewed according to the Reinheitsgebot German Purity Law. (This is a good thing.) The food options are terrific, too: Bohemian goulash, Bavarian bratwurst, pirogues, chicken paprikash and Old World roast pork are my favorites. Be sure to check out the Vespa collection and the cool artwork while you treat yourself to an award-winning Cherny Bock.
94 E. 7200 South, Midvale, 801-566-5474
BohemianBrewery.com
Braza Grill
Transport yourself to Rio de Janeiro at this authentically Brazilian churrascaria, where an all-you-can-chew parade of grilled meats is served rodizio-style (circular) until you say "uncle!" Servers with skewers bearing a variety of beef, pork, chicken, lamb and luscious grilled pineapple rotate among Braza's tables delivering the goods. There's also an extensive hot-and-cold buffet bar with tasty items like hearts of palm, feijoada, quail eggs, pastas, salads and a gazillion other options. Seafood lovers aren't left out, either; there's a special seafood buffet on Mondays. But try to swing by on a night when Alan Sandomir and his group are playing jazzy bossa nova and samba tunes live. Best bet: the awesome skewered and grilled chicken hearts.
5927 S. State, Murray, 801-506-7788
BrazaGrillUtah.com
Café Madrid
This award-winning gem of a restaurant has been featured in Bon Appétit magazine. But that's not why I go there. I return to Café Madrid as often as possible for the love. No, seriously. Owner Gabrielle McAfee and her family—especially brother J.C. Pino—simply ooze good vibes and hospitality. But even if they didn't, the food would win me over. Start with—or make an entire meal of—classic Spanish tapas like croquetas, gambas con bacon, piquillo rellenos, butifarritas and tortilla Española. Larger dishes like seafood paella, sea bass with caramelized onions, and oven-roasted lamb shank with Port are perfect for sharing. And hands-down, Café Madrid sports the best Spanish wine selection in the state. Olé!
2080 E. 3900 South, Salt Lake City, 801-273-0837
CafeMadrid.net
Café Trio
In a perfect world, there would be a Café Trio on every corner. And with a second location open in Cottonwood, they're slowly getting there. But I'm most fond of the vibe at the downtown Café Trio location, especially out on the patio in warm weather. Affordable, high-quality flatbreads, pizzas, soups, salads and pasta dishes are matched by a no-nonsense, economical wine list. The rosemary flatbread is a must, as is the panzanella salad and baked penne. And for heartier appetites, Café Trio's wood-roasted natural chicken with rosemary jus is ultra-satisfying. More good news: Café Trio is open for brunch on weekends.
680 S. 900 East, Salt Lake City, 801-533-8746
TrioDining.com
Caffe Molise
With Italian cuisine inspired by the Molise region of south-central Italy, the aptly named Caffé Molise is a shining gem on the downtown-dining scene. Chef/owner Fred Moesinger is a master of fresh flavors, as evidenced by his sautéed wild mushrooms on polenta, fresh potato and semolina gnocchi, spice-rubbed pork tenderloin with black-mission-fig compote and spicy Italian sausage-spiked orecchiette. During warm weather, the outside pocket-park patio is a popular dinner spot, and the John Flanders jazz trio brings in the crowds on Fridays. There's also an eclectic selection of Italian and domestic wines on hand.
55 W. 100 South, Salt Lake City, 801-364-8833
CaffeMolise.com
Caffé Niche
Caffé Niche has indeed found a niche in Salt Lake City. Somehow, this sleek and hip neighborhood hotspot also manages to be cozy and downright friendly. Breakfast and lunch are the mainstays at Caffé Niche, where the daily quiche and gourmet sandwiches made with Crumb Brothers bread are always hits. But light dinners (with correspondingly light prices) are also served and feature dishes like watercress and arugula salad with pomegranate vinaigrette and toasted walnuts or spice-crusted salmon with chili, brown sugar, and creamy tomatillo slaw. The small but well-chosen wine selection just adds to the neighborly fun. Niche is also a popular Sunday brunch spot and, hey, you can get a whole new you next door at the adjacent Dexterity Salon.
779 E. 300 South, Salt Lake City, 801-433-3380
CaffeNiche.com
The Cedars of Lebanon
The Cedars is really all about Raffi, a great host and owner who welcomes customers like they are family. Cuisine from Lebanon, Morocco, Israel and Armenia is complemented by weekly belly dancers, super service and even a private Moroccan room with floor seating for those looking for an even more exotic dining experience. At lunchtime, the meza appetizer combos are popular as are the gyro sandwiches, falafel, kebabs and Greek salads. In the evening, Moroccan specialties like luscious and savory pastilla, lamb tangine, Berber couscous and moussaka appear, along with the chef's tantalizing beef chawarma. Did I mention belly dancing? Be sure to try the Egyptian katayef for dessert … and the belly dancers.
152 E. 200 South, Salt Lake City, 801-364-4096
DiningInUtah.com/cedars
Chez Betty
Since Chez Betty restaurant opened in Park City's Copper Bottom Inn in 1991, chef/owner Jerry Garcia and partner/brother Tom Bell have seen many much-ballyhooed local restaurants come and go. Chez Betty has staying power, in part due to its warm, inviting ambience, in part due to its seasoned, dependable service, and in part due to Garcia's culinary expertise. The restaurant has won a slew of awards for dishes like potato-ch%uFFFDvre ravioli, semolina-crusted Utah red trout, curried lobster couscous cake and sautéed French Burgundy escargot in puff pastry. By the way, I could tell you where the name Chez Betty came from, but then I'd have to kill you.
1637 Short Line Drive, Park City, 435-649-8181
ChezBetty.com
Chimayo
Chimayo was the second of restaurateur Bill White's dining empire, which also includes Grappa, Wahso, Windy Ridge Café & Bakery and Ghidotti's. Today, it's one of the toughest tickets in town to book during ski season and especially during the Sundance Film Festival. At Chimayo, Southwestern flavors merge with French-American culinary techniques to create unique offerings such as the sugar-cane skewer of elk with chipotle cr%uFFFDme; corn-encrusted braised halibut in casserole with Chanterelles; Kobe beef and Gulf shrimp kebabs; and the visually spectacular crown roast of barbecued spareribs with chipotle-pineapple glaze. And if you're looking for the best Margarita in town, it's the award-winning Chimayo Margarita.
368 Main, Park City, 435-649-6222
ChimayoRestaurant.com
Citris Grill
The popularity of this nifty little eatery has led to the launch of a second Citris Grill in Draper. The concept is so honest—good food, friendly service and low prices—that you may see many more Citris Grills before all is said and done. It's brilliant that almost everything on the menu comes in "hearty" or "petite" portions. No need to order food you won't eat. Then again, the food here is so dependable and tasty, you probably won't have any leftovers anyway. The wood-fired pizzas are solid as are the sandwiches, the ham and Havarti with cranberry aioli being my fave. The zippy pepper-crusted risotto cakes with goat cheese and tomato "fondue" really rock me, and I also love getting messy with the slow-roasted chipotle baby-back ribs. Here's something a little different for breakfast: How about a "breakfast meat pizza?" Like the food menu, the Citris Grill wine list is customer-friendly, too. Everything on the wine list comes as a choice of a 2.5-ounce or 5-ounce glass, or a full bottle. One of Salt Lake City's hottest neighborhood spots, and justifiably so.
2991 E. 3300 South, Salt Lake City, 801-466-1202
CitrisGrill.com
Cucina Toscana
Dining at Cucina Toscana is part opera, part symphony, part three-ring circus—all orchestrated by The Maestro Valter Nassi. The debonair, hand-kissing, bear-hugging Italian restaurant owner greets each guest personally and each evening is a unique performance which revolves around impeccable northern Italian cuisine. Order the Caesar salad and chances are Nassi will prepare it for you himself, at tableside. Opt for the risotto of the day—always cooked perfectly, by the way—and Nassi will likely turn up to offer freshly sliced truffles. Ask about the pollo della casa—a souped-up version of chicken piccata—and he might get a little teary describing it to you, he's so proud of the dish. Airy pillows of freshly made gnocchi in mushroom cream sauce are simply heaven. But, then, so is everything else about this very special Tuscan trattoria. You will not be disappointed.
307 W. Pierpont Ave., Salt Lake City, 801-328-3463
Cucina-Toscana.com
Epic Casual Dining


This is Ken Rose (owner/chef of the more upscale Tiburon) and partner Andrea Dulle's family-friendly restaurant. What both Epic and Tiburon have in common, aside from South Valley locations, is great food at honest prices. Start out with the three-olive tapenade & hummus brick-oven flatbread before you move on to an appetizer of tender steamed clams in garlic, white wine and butter with parley. From there, choose perhaps the mushroom-Marsala grilled chicken, seared beef tenderloin with black pepper crust and Brandy-cream sauce, or my son Hank's favorite: sautéed pork medallions with caramelized onions and a Sherry-sage demi-glace. The fact that nothing on the menu is priced over $20 means you can splurge a bit with a selection from the very appealing wine list.
707 E. Fort Union Blvd., Midvale, 801-748-1300
EpicCasualDining.com
Este Pizzeria
For years after moving to the Beehive State from Manhattan I wandered the streets of Salt Lake City in search of New York City-style pizza. It was nowhere to be found. And then, lo, an unrepentant Yankees diehard named Dave Heiblim opened Este Pizzeria … and I was saved. I'm allowed to eat at Este even though I'm a lifelong Red Sox fan. Dave keeps a season-long Red Sox vs. Yankees tally behind the counter. There are house rules at Este: No Red Sox apparel allowed, no ranch sauce for dipping and no pineapple on your pizza. If the superb pizza isn't enough, Este also offers up killer calzones, spectacular Stromboli and bodacious Buffalo wings. You can wash it all down with beer and wine, or green tea if that's your preference. Well, I simply can't resist: Go BoSox!
2021 Windsor Street (840 E.), Salt Lake City, 801-485-3699
EstePizzaCompany.com
Faustina
I'm not usually all that protective of my food. But when it comes to Faustina's transcendent lobster pot pie you're likely to hear me say, "Step away from the pie!" It's mine, all mine. OK, there are other good things on the menu, too. Like sautéed polenta with herbed mascarpone and bell pepper puree. Chef Jared Young has a way with pastry (did I mention the lobster pot pie?) and his baked salmon "Wellington" with green-apple chutney is sensational. Also give the house-made acorn squash ravioli with orange brown butter a go. I wish the wine list reached the lofty levels of Faustina's food, but I guess you can't have everything. Oh, be sure to try to lobster pot pie.
454 E. 300 South, Salt Lake City, 801-746-4441
FaustinaSLC.com
Fiddler's Elbow
Fiddler's Elbow has been a solid fixture in the Sugar House neighborhood since opening adjacent to its sister eatery Salt Lake Pizza and Pasta in 1996. The reason: good no-nonsense food, pool tables, free Wi-Fi, 30-plus beers on tap and a very friendly staff. There's great bar food at this private club, including smoky chipotle hummus with a Southwestern zing, a great Mediterranean chopped salad, blackened ribeye, really tasty French dip sandwiches and excellent home-style meatloaf with mushroom sauce. Give the Key lime pie and "Chocolate Thunder" desserts a whirl, too. And what the hell, you might as well round out the evening with a Kahlua and coffee.
1063 E. 2100 South, Salt Lake City, 801-463-9393
FiddlersElbowSLC.com
Five Star Cuisine
Salt Lake City has no Chinatown. But if it did, Five Star Cuisine surely would be at its epicenter. Forget about Kung Pao chicken. Forget about Philadelphia cream cheese-stuffed wontons. You can keep your ham-fried rice. At Five Star Cuisine, you'll sup with the largely Chinese clientele, and you'll savor authentic Chinese cuisine. Shark fin soup, for starters. Or maybe pickled cabbage with pork stomach. Or glutinous beef porridge. The hot-and-sour soup is the best in the Beehive and crispy Peking duck is so inexpensive, you'll be embarrassed to order it. Hong Kong-style clams in black-bean sauce … spicy ma po tofu … Chinese barbecue spareribs … even the roast pork with jellyfish is a revelation! And the best part: When you get the bill, you'll think there's a digit missing.
3361 S. Redwood Road, Salt Lake City, 801-972-1151
Fleming's Prime Steakhouse & Wine Bar
OK, I'll admit to liking a good steak. And Fleming's has them in spades. But do you wanna know what I really like about Fleming's Prime Steakhouse & Wine Bar? It's the wine bar. Fleming's offers the widest wine-by-the-glass selection in the state—100 of them in all. There's everything from Piper-Heidsieck Brut Champagne to sip with a French onion-soup appetizer to luscious Chateau Montelena Cabernet Sauvignon for pairing with my favorite Fleming's steak, the 22-ounce USDA Prime bone-in ribeye. A rich dish of Alaskan king crab and shrimp scampi with white-wine butter sauce really rocks with a glass of big, juicy Merryvale Starmont Chardonnay. And, sure, it'll set you back a car payment or two, but don't be afraid of that spectacular bottle of Salon Le Mesnil 1995 Champagne over there in the reserve cabinet. You deserve it.
20 S. 400 West, Salt Lake City, 801-355-3704
FlemingsSteakhouse.com
Franck's


Wicked sense of humor. Self-effacing personality. Masterful chef. These all describe Franck Peissel, the French-born chef who, lucky for us, landed here in Utah thanks in large part to his love for skiing. His roasted beet salad with shallot-peach vinaigrette appetizer is a dream, although for real decadence, opt for French toast with mixed berries and pan-seared foie gras in Madeira truffle sauce. Yes, it's exactly as delicious as it sounds. Franck's Franco-American take on meatloaf is slowly braised pulled pork, veal and chicken in a blueberry lavender sauce. Oh, my! And under no circumstances should you miss out on Franck's not-so-traditional take on steak frites: Wagyu sirloin steak served with pommes frites (cooked in duck fat) and red-wine juniper-berry sauce. Bonus: You can watch the master at work via the big flat screen monitor and "chef cam."
6263 S. Holladay Blvd., Holladay, 801-274-6264
FrancksFood.com
Frank Granato Importing Co.
When Frank Granato established Frank Granato Importing Co. in 1948, his aim was to provide Italian and Greek immigrants in Utah—along with the rest of us—with high-quality meats, cheeses, imported foods, breads and first-class customer service. Today, Frank's son Sam Granato carries on the tradition as one of Utah's leading and most dependable food purveyors. The daily panini special at Granato's is always good, and I'm crazy about the muffaletta and fresh mozzarella sandwiches, too. But the big daddy of 'em all is the Il Grande: mortadella, ham, pepperoni, Genoa salami, banana peppers, artichoke, onion, tomato, lettuce, provolone, oil and vinegar. And you can stop in Wednesdays for the best chicken parmesan in town.
1391 S. 300 West, Salt Lake City, 801-486-5643
Granatos.com
Fratelli Ristorante
Oh, brother! Fratelli means "brothers" in Italian and brothers Pete Cannella and Dave Cannell and their families have created a snazzy but friendly Italian eatery in Sandy where customers are treated like a member of their own extended family. Steamed clams and mussels in garlic-lemon broth is a good place to start, perhaps with a glass of Orvieto from Fratelli's excellent wine list. The Sicilian citrus arugula and the panzanella are both excellent salads. House-made gnocchi at Fratelli is killer, and ditto the bucatini Carbonara. Looking for something a tad more exotic? Try the yellowfin tuna with citrus pesto. And definitely save room for Pete and Dave's outstanding home-style pistachio gelato. It'll change your life.
9236 S. Village Shop Drive (1000 E.), Sandy, 801-495-4550
FratelliUtah.com
Fresco Italian Café
If there's a more tempting Salt Lake City spot for dining al fresco in warm weather, I haven't found it. The Fresco patio is absolutely where you want to be when it's hot. Of course, Fresco's interior is also gorgeous. But all of that ambience would be nothing without Fresco's spectacular cuisine. Kick off a Fresco evening with chef Billy Sotelo and Company's delicious eggplant tartlet or the fresh tuna crudo, wrapped in white anchovy with a pesto crostini and chili oil. Also give the garganelli Bolognese a spin. But the absolute bomb at Fresco is the risotto, especially if you're lucky enough to land on a day when Billy is doing his diver scallop and corn risotto with freshly shaved black truffles. Sommelier Jimmy Santangelo's (aka Jimmy Utah) vast wine knowledge and good humor simply elevates the already exceptional experience of dining at Fresco.
1513 S. 1500 East, Salt Lake City, 801-486-1300
FrescoItalianCafe.com
Garden Cafe
Let's just not mention the gaudy interior and horrendous carpet. The spectacular Garden Café Sunday brunch more than makes up for any décor glitches. And debonair general manager Ali Rafaati's hands-on managerial approach insures top-notch service in Grand America's fine dining restaurant. Executive chef Eric Finney's three-cheese mac & cheese is popular with foodies from 9 to 90 and his slow-roasted bone-in prime rib of pork is a meat-lover's dream. Ditto the 18-ounce "cowboy" ribeye with creamed horseradish and natural jus. In warm weather, few downtown locales are prettier than the Garden Café patio, where the Summer Saturdays dining series has become wildly popular. Oh, and save room for a fabulous dessert or three from one of Utah's very best pastry chefs, Kurtis Baguley. Also, make time for an apr%uFFFDs dinner drink at the cozy Gibson Lounge.
555 S. Main (Grand America), Salt Lake City, 801-258-6708
GrandAmerica.com
Ghidotti's Italian Restaurant
The newest of Park City restaurateur Bill White's restaurants is, in some ways, his most impressive. It's certainly the largest, with soaring ceilings, gigantic chandeliers and a lively ambience. Named for his Italian grandmother, Ghidotti's was originally conceived as a simple, checkered-tablecloth kind of place. Well, not so much. It's gorgeous. And so is the food. Especially White's signature shrimp scampi Florentine and my personal favorite, the melt-in-the-mouth beef braciola in thick, rich tomato sauce and served in the copper pan it was cooked in. The pork osso buco with winter squash is a favorite cold-weather entrée and, for comfort food with a capital C, try Mamma Ghidotti's traditional spaghetti with meatballs. You might never taste a better ball!
6030 N. Market Street, Redstone Village, Park City, 435-658-0669
Ghidottis.com
The Glitretind
Deer Valley's Mobile Five Star-rated Stein Eriksen Lodge is all about luxury, and dining at The Glitretind restaurant is no exception. From the bustling, award-winning, no-holds-barred brunch to intimate dinners in the dining room or on the deck, Glitretind meals are memorable thanks to the efforts of talented executive chef Zane Holmquist. In combination with sommelier Kara Schwindt, pastry wunder-chef Raymond Lammers and a top-notch staff of seasoned servers, Holmquist orchestrates a symphony of flavors daily. His braised Kobe beef short ribs are simply out of this world, and seared Hawaiian orange Nairagi with avocado mousse, pickled fennel and curry foam will blow your mind. For the kids and kids-at-heart there's the yummy Utah dog, smothered with mac & cheese. Oh, and you'll probably find something to sip in Stein's 10,000 bottle wine cellar.
Stein Eriksen Lodge, Park City, 435-645-6455
SteinLodge.com
Grappa Italian Cafe
This is the one that began Bill White's Park City restaurant empire. And, for many loyal customers, it's still his best. Situated in a house at the top of Main Street in Old Town, diners compete for tables in the cozy, busy dining rooms and outside on the sprawling patios in summer. The soup sampler is terrific and includes a portion of shiitake, crimini and Portobello mushroom soup; cream of roasted tomato and fennel soup; and White's remarkable Italian wedding soup. The calamari fritti is always a good starter, before you move on to heartier dishes like the oh-so-tender veal shank osso buco, duck confit carbonara, chicken saltimbocca or the tasty grilled eggplant and house-made smoked mozzarella "cannelloni." A superb Italian wine-studded list rounds out the wonderful Grappa experience. Not surprisingly, Grappa also offers an extensive selection of grappas.
151 Main, Park City, 435-645-0636
GrappaRestaurant.com
Holy Smoke BBQ and Grill
They're jokers; they're smokers. "Kinda-famous Dan" and "Not-so-famous Jeff" spend their time slow-smoking pork, chicken and beef—so you don't have to. As with most great barbecue joints, this one's a walk-up-and-order kind of place, all decked out with lots of Western paraphernalia: rifles, pistols, branding irons, saddles and the like. The menu at Holy Smoke is sort of a survey of American barbecue: Carolina-style pulled pork, St. Louis pork spareribs, Texan beef brisket and barbecued chicken that might have come from Memphis. It's all great, especially with Holy Smoke's house-made barbecue sauces. Definitely, give the mango-mango sauce a spin. Oh yeah, I told you Dan and Jeff were jokers: Each order comes with green Jell-O.
855 W. Heritage Park Blvd., Layton, 801-614-5011
HolySmokeBBQGrill.com
Hong Kong Tea House & Restaurant
You might have heard the saying, "Dim sum: You win some, you lose some." Not so at Hong Kong Tea House & Restaurant where each and every dim sum dish is a surefire winner. Fried tofu topped with shrimp balls and five-spice foil-wrapped chicken are both terrific, as is the sticky rice in lotus leaves. The kids will love the steamed barbecue pork buns while adults munch on steamed chicken feet and the best Peking duck in the state. The Szechwan ma-po tofu is fiery and delicious, and you'd be nuts not to order the deceptively simple and sensational deep-fried flounder with garlic. While you're there, sample a few of the teas from Hong Kong Tea House & Restaurant's Chinese tea selection.
565 W. 200 South, Salt Lake City, 801-531-7010
I Sushi


If you love sushi, you're gonna love I

Sushi. The outstanding sushi chef nicknamed Catfish and his team dish up some of the freshest sushi in town at prices more reasonable than most. Sit at the small sushi bar and kick things off with an oyster or uni shooter, followed, maybe, by one of I

Sushi's specialty maki rolls like the Sexy Roll. Better still, have Catfish slice and dice an entire Spanish mackerel for fresher-than-fresh sashimi, complete with the deep-fried carcass to nibble on. And don't miss the scrumptious ankimo (monkfish liver). Crowd warning: I

Sushi is very popular at lunchtime, thanks to its sushi specials.
368 S. State, Salt Lake City, 801-359-0203
ILoveSushiUtah.com
Jean Louis
Easily Utah's most entertaining chef, Normandy-born Jean Louis Montecot worked in some of the world's best restaurants, including New York City's La Cote Basque, before landing in Utah. His eclectic cooking combines Asian, American, Mediterranean, North African and Latin flavors with impeccable French technique. His house-made P%uFFFDté de Campagne and traditional onion soup are both remarkable, as is his ceviche of octopus, tilapia and tuna, and the always-yummy couscous. Asian-style halibut with miso-ginger broth, superb roasted chicken and the seared elk chop with Port demi-glace are also worth your attention. Manager Regis Perret runs a tight ship at Jean Louis, and the service is outstanding. There's frequently live music, too, but Jean Louis himself is all the entertainment you really need.
136 Heber Ave., Park City, 435-200-0260
JeanLouisRestaurant.com
Julia's
In a community bursting at the seams with Mexican eateries, this inexpensive under-the-radar restaurant is one of my very favorites. If you're a gringo, you'll probably be alone at Julia's among a crowd of loyal Mexican customers. They come for authentic comida de la casa (home cooking): stewed chicken with potatoes and vegetables, fiery camarones a la diabla, cheap tacos, massive chile rellenos and soul-satisfying posole and menudo. No one spent much time on the décor at Julia's, but you'll swear the minute you enter the restaurant that you've been transported straight to Mexico. Don't bother flashing your Gold Card here, though; Julia's is a cash-only operation. (In fact, it doesn't even have a phone.)
51 S. 1000 West, Salt Lake City
Kyoto Japanese Restaurant
The next time you're at Liberty Heights Fresh spending beaucoup bucks on fresh fava beans and precious few fingerling spuds, march across the street to Kyoto Japanese Restaurant. Hands-down, it's my favorite traditional Japanese restaurant in the city and will probably become yours. Osamu Tada's lovely restaurant oozes serenity and calm, from the manicured gardens and outside patio to the lengthy granite sushi bar and private rice paper and wood-trimmed booths inside. Kimono-clad servers dish up deliciously fresh sushi and sashimi, but what keeps me coming back to Kyoto is the tempura. It's easily the best in town. Ebi (shrimp) tempura comes massively piled onto a plate and although it looks impossible to finish, you're going to savor every single bite. Steer the kids towards the breaded-and-fried pork tonkatsu; they'll love it.
1080 E. 1300 South, Salt Lake City, 801-487-3525
La Caille
I've gotta be honest, there were times when I've loathed La Caille and not just for its impossible-to-navigate Website, either. Still, despite the astronomical prices and corresponding pretense, it's a place I always want to show off to out-of-towners. La Caille's French-style chateau and grounds are drop-dead gorgeous. And lately, the fare there has shown great improvement along with a new wine program that rates among the city's best. (Where else can you find a jeroboam of Caymus Special Select Cabernet?) Since you're eating in a faux French chateau, I recommend starting out with escargots Bourguignon or maybe the p%uFFFDté du jour. Rack of New Zealand lamb with mint jelly and a Grand Marnier glaze will set you back $60, but it's only money, so you might as well throw in crepes Suzette for dessert. Sunday evenings feature a special Basque dinner at La Caille.
9565 Wasatch Blvd., Sandy, 801-942-1751
LaCaille.com
La Macarena
I stumbled onto La Macarena years ago after rummaging through the Spoons 'N Spice store which also is located in the Ivy Place shopping center. What luck! Grab yourself a table and order an icy cold Corona, nibble on good house-made chips and salsa before you tuck into the bodacious carnitas platter, a serving of chili Colorado or the excellent shrimp tostadas. La Macarena chef/owner Tomas Mesa specializes in seafood dishes so the fried red snapper, ceviche, snapper Veracruz and shrimp a la plancha are all excellent … and cheap! Very friendly service, too, although the ability to speak some Spanish will help expedite your dining experience.
4700 S. 900 E., Ste. 19, Salt Lake City, 801-262-1300
LaMacarena.ypguides.com
Lamb's Grill Cafe
You say you're old school? Then Lamb's Grill Café is the place for you. Originally opened by Greek immigrant George Lamb in 1939, Lamb's is one of Salt Lake City's most durable and endearing downtown institutions. A few things have changed: There's live music now, featuring jazz pianist Jimmy Reed on Fridays & Saturdays, and today, you'll find fresh Pacific Coast red snapper on the menu. But in general, Lamb's is still dishing up the same comforting grub that it has for decades. Fresh rainbow trout, for example. Or baby-beef liver and onions. The poached Nova Scotia Finnan haddie is a Lamb's mainstay, as is the corned beef hash at breakfast. And nowadays, there's even a respectable wine, beer, and liquor selection at Lamb's.
169 S. Main, Salt Lake City, 801-364-7166
LambsGrill.com
Le Nonne Ristorante Italiano
There aren't many restaurants I'd drive as far as Logan to visit. But Le Nonne Ristorante Italiano is one of them. It vies with Cucina Toscana in my estimation for Utah's best Italian restaurant. Le Nonne ("the grandmothers") is the creation of Tuscan chef PierAntonio Micheli, who learned to cook from his mother and her mother. Le Nonne features live jazz on weekends and outstanding northern Italian fare including tuna carpaccio with asparagus, other-worldly home-style ravioli and gnocchi dishes, and specialty entrees like stracceti al Gorgonzola: thin-sliced beef sautéed and served with white wine and rich, creamy Gorgonzola. Are we really in Logan?
129 N. 100 East, Logan, 435-752-9577
LeNonne.net
Left Fork Grill


Jeff Masten's Left Fork Grill isn't open for dinner because, well, that's the way Jeff wants it. But if you're looking for one of Salt Lake City's best breakfast and lunch spots, this is the place. Everything is made from scratch daily, including the phenomenal pies that frequently are gone by noon. Seasoned servers like Flo dish up delicious items such as butternut squash soup with Italian sausage, and fish & chips made from center-cut halibut. Grab a seat at the counter of this remodeled diner or a table and tuck into the bodacious braised lamb shank, served with thick pappardelle noodles or the scrumptious Reuben sandwich with freshly made coleslaw. Oh, did I mention you must try the pie?
68 W. 3900 South, Salt Lake City, 801-266-4322
Les Madeleines
Trained as a classic French pastry chef at the French Culinary Institute, Les Madeleines' owner Romina Rasmussen prepares everything at her patisserie and café from scratch. Interestingly, she says her food need only meet two requirements: that it be pretty and delicious. Well, check and check. The classics take on new life at Les Madeleines where a croissant might be spiked with Valrhona chocolate; an éclair with Meyer lemon, coffee, pistachio and cardamom; or a cupcake with green tea and jasmine. At lunch, try the "Madrid" sandwich with Serrano ham, poached egg, Manchego cheese, and roasted asparagus.
216 E. 500 South, Salt Lake City, 801-355-2294
Les-Madeleines.com
Little World
This is one of a small handful of Salt Lake Chinese restaurants that actually caters primarily to the Chinese palate. First things first: Ask for the Chinese specialty menu, not the Americanized version they automatically give to gringos. Second, if décor matters, stay home. Little World is a funky little dive where the food is simply awesome. Peking ducks hang in one corner and the smell of garlic and hot woks permeates the place. And it's usually crowded. So if those things bother you, get takeout and eat at home. Highlights include clams with garlicky black-bean sauce, Xo frog legs, shrimp balls and steaming hot clay pot dishes. Not for the skittish.
1356 S. State, Salt Lake City, 801-467-5213
Log Haven Restaurant
This popular special-event destination in Millcreek Canyon combines spectacular natural scenery and cabin-mansion charm with fabulous flavors and seasoned service. While consistently garnering "Most Romantic Restaurant" awards, Log Haven's owner Margo Provost and her staff (one of whom, it must be said, is my wife) strive to create a nurturing, spiritually satisfying dining environment combined with first-class, innovative cuisine. General manager Ian Campbell's eclectic wine program enhances the Log Haven dining experience and tempting dishes like barbecue-duck-leg confit, heirloom-tomato gazpacho with rock shrimp salsa, seared monkfish medallions with toasted orzo, and Cornish game hen "under a brick" with adobo glaze. Don't miss out on the signature Log Haven s'mores for dessert. Marriage proposals nightly.
6451 Millcreek Canyon Road, Salt Lake City, 801-272-8255
Log-Haven.com
Lone Star Taqueria
The Lone Star Taqueria has been around longer than most, and looks like someone transported a taco shack from the Sonora Desert right into Cottonwood Heights. It's a cool and kitschy place with cold Mexican cervezas served in glass cowboy boots and a rockin' house sound system. The only thing missing is a beach. Everything is fresh at this inexpensive eatery, from the tortillas and salsas to the tamales and tacos. The mahi-mahi fish tacos with cilantro aioli are wildly popular at the Lone Star and I love the zippy jalapeño-spiked guacamole. The burritos aren't bad, but at Lone Star Taqueria, it's really all about the tacos. Sandals optional.
2265 E. Fort Union Blvd., Salt Lake City, 801-944-2300
LoneStar.ypguides.net
Lug%uFFFDno Restaurant
Chef/owner Greg Neville's popular eastside eatery combines a friendly bistro/trattoria-style ambiance with the rich flavors and scents of Italy. And it's a spot where the open-air kitchen and wood-burning oven give customers a live Food TV-worthy show each night. Lug%uFFFDno's award-winning seasonal cuisine is mostly northern Italy-influenced, with a focus on rustic fare like wood-burning oven "clay pot" mussels, wood-oven roasted asparagus, tagliattelle with wild mushrooms, pizzeria Margherita and luscious braised Angus beef short ribs with porcini whipped potatoes. Neville's knowledge of wine is extensive, as evidenced by his superb hand-selected wine list, which also boasts Salt Lake City's best Italian wine collection.
3364 S. 2300 East, Salt Lake City, 801-412-9994
LuganoRestaurant.com
MacCool's Public House
With MacCool's Public House, owners Mic Warner and Scott Schlisman have done the nearly impossible: created a small slice of the Emerald Isle right here in Zion. I'm partial to the Layton location, where the vibe is particularly friendly. But at both the Layton and Foothill Village locations, you'll find MacCool's unique Irish ambience, complete with faux Irish stone walls, 7-foot high beachwood chairs, a Victorian dining area, busy pub section and the hand-painted wall art of Sarah Berkowitz. MacCool's also dishes up Utah's best corned beef, made from scratch daily, and an equally good rendition of chicken pot pie, served with a puff pastry square the size of a throw pillow. The barbecued lamb ribs are essential, as is a pint of Guinness or Tetley's. And my favorite accoutrements: the (free) American shuffleboard and darts in the pub area.


855 W. Heritage Park Blvd., #3, Layton, 801-728-9111
Mandarin
I know, I know … a Chinese restaurant in Bountiful run by the Greek Skedros family might sound a tad dicey. It's not. With a kitchen full of Chinese chefs via Hong Kong and San Francisco, Mandarin's woks fire up some of Utah's best Chinese fare. The menu is as extensive as the restaurant is beautiful. Start with char shu, pot stickers and Singapore noodles before jumping into more exotic eats like Nanking chicken, lychee scallops, Szechwan catfish and eggplant with garlic sauce. Mandarin has a full wine, beer and spirits selection (a rarity in Bountiful), and you can even sip hot and cold sake here. OK, the desserts might not be so authentically Chinese, but who's to resist raspberry vanilla-bean cr%uFFFDme brulée? Oddly, Mandarin doesn't take reservations, although you can call ahead to be put on a waiting list.
348 E. 900 North, Bountiful, 801-298-2406
MandarinUtah.com
The Mariposa
The Mariposa is one of Utah's finest restaurants but also one of the easiest to miss, since it's tucked away in the upper reaches of Deer Valley Resort's Silver Lake Lodge and is only open during the ski season. A starter of pancetta-wrapped boneless quail with sausage and wild mushroom stuffing is a no-brainer, as is the silky Kobe beef carpaccio. For the main course, I'm very fond of The Mariposa's mixed grill: a carnivorous array of bison tenderloin, sausage de Toulouse, and lamb chop. For lighter fare, the sablefish is outstanding, with a honey-tamari glaze and fresh ginger sauce. Inevitably though, I get weak and order the cassoulet with duck confit, braised lamb shank, seared sausage and white beans. There's no better way to end a ski day than with Mariposa cassoulet!
Silver Lake Lodge, Deer Valley Resort, Park City, 435-645-6715
DeerValley.com/Dining
Market Street Oyster Bar
With by far the best and freshest selection of oysters in town, downtown's Market Street Oyster Bar (there are also locations in Cottonwood and South Jordan) is a must for any oyster lover. Six to eight oyster varieties are typically offered daily, along with an array of fresh seafood and steaks. The chilled seafood platter of Maine lobster, Alask