Page 3 of 3
HEATHER MAY
A longtime award-winning Utah journalist, Heather May is the managing editor of City Weekly's sister magazine, Devour Utah, a new quarterly magazine from Copperfield Publishing that focuses on local food and drink. May's picks are in her own words, and she notes that they're "in no particular order."
Biscuits & Gravy
Caffe Niche
You can feel good about indulging in this stick-to-the-ribs favorite: the free-range eggs that come alongside are local, as is the sausage in the gravy, which is slathered over a zippy cheddar-jalapeño biscuit. And because it's only available on the weekend brunch menu, you can't go overboard.
779 E. 300 South, Salt Lake City, 801-433-3380, CaffeNiche.com
Salted Caramel Panna Cotta
Seafood Buffet, Deer Valley Resort
The milk-chocolate cremoso (a pudding-like dish) with caramel-corn cream tastes like Cracker Jack, but it's served in a cocktail glass with whiskey-smoked sugar coating the rim, making it much more sophisticated.
2250 Deer Valley Drive South, Park City, 435-645-6632, DeerValley.com
Anything
Forage
The nature-based menu at this pricey Salt Lake City restaurant is ever changing with the season and what Chef Bowman Brown can find on his foraging trips, so I can't recommend one specific item. But you are sure to be wowed if you can muster the $89 tasting menu, which will earn you at least a dozen delicious and inventive dishes. This guy can transform papery-thin Siberian elm seedpods into ice cream. You should experience for yourself the reasons that this restaurant helped put Utah on the national foodie map, so start saving.
370 E. 900 South, Salt Lake City, 801-708-7834, ForageRestaurant.com
Panko-fried Tofu Slider or Taco
The Chow Truck
Utah's pioneer in mobile food, SuAn Chow also dishes up calamari, beef, pork and chicken on either a bun, corn tortilla or a bed of romaine and Asian slaw. But I, and my vegetarian husband, prefer the large wedge of crunchy tofu glazed with sambal hot sauce topped with more spice from the cilantro-chile pesto.
Location varies, ChowTruck.com
TAMI STEGGELL
Dough girl Tami Steggell never stops creating. The addictive gourmet cookies she crafts at RubySnap range from classic-but-incomparable chocolate chip to decadent monthly specials with seasonal accents like butternut squash, pumpkin and fresh raspberries. Steggell is picky about food—each and every ingredient is hand-selected, from free-range eggs to top-quality chocolate imported from France—but Utah has plenty of dining options that meet her exacting standards.
Vermicelli Noodles
Sapa Sushi Bar & Asian Grill
It's the combo of sweet, spicy, cool and crunchy that makes this dish irresistible to Steggell. The chewy rice noodles—bathed in a spicy-sweet yellow curry and topped with crisp bean sprouts, lettuce, cucumbers and peanuts—is available with chicken, shrimp or tender tofu (Steggell opts for the latter). "Life really is complete on a day that you eat here," she says.
722 S. State, Salt Lake City, 801-363-7272, SapaSushiBarAsianGrill.com
Tiramisu Cake
Gourmandise
Yes, you can have your favorite Italian dessert and eat it in cake form, too. The pastry masterminds at Gourmandise soak white cake, chocolate cake and ladyfingers in espresso, then layer them with mascarpone cream and whipped cream. That's all surrounded by ladyfingers, then dusted with cocoa powder and chocolate shavings for the ultimate decadent, caffeinated confection—approved by the cookie queen herself. "What can I say? They do tiramisu well," Steggell says. "In fact, they do everything really well."
250 S. 300 East, Salt Lake City, 801-328-3330 GourmandiseTheBakery.com
Chicken Marsala
Stoneground
This cozy second-story restaurant facing the Salt Lake City Main Library features local art on the walls and Italian favorites—including the rave-worthy Marsala chicken, which Steggell describes simply as "the way Marsala should be." The tender, pan-fried chicken breast is coated with a portobello Marsala sauce and served on a bed of linguine with seasonal vegetables.
249 E. 400 South, Salt Lake City, 801-364-1368, StonegroundSLC.com
Saturday's Waffle
Dan's Parking Lot, Saturdays
Waffles are a weekend tradition in Olympus Cove, where a tiny Shasta trailer can be found every Saturday in the Dan's parking lot, serving up dense, crispy Liege-style waffles. Steggell and others come to chat with neighbors and chow down on the infinite possibilities at Saturday's Waffle, which offers a variety of sweet and savory toppings for a classic breakfast (e.g., strawberries, whipped cream), savory brunch (eggs, bacon, Hollandaise sauce) or even a morning dessert (peanut butter sauce, candied pecans). They "warm your heart and soul from the inside out," Steggell says.
3981 S. Wasatch Blvd., Salt Lake City, SaturdaysWaffle.com
Hollywood Roll & Agadashi Tofu
Akasaka Sushi
A flavor-packed expansion of the classic California roll (cucumber, crab, avocado), Akasaka's Hollywood roll adds fresh salmon, thinly sliced lemons and orange tobiko (fish eggs); Steggell says it's "the most refreshing sushi in Utah." She also recommends Akasaka's agadashi tofu: golden-brown cubes of tofu served in hot tentsuyu broth made of dashi, mirin and shoyu (a Japanese soy sauce), all topped with finely chopped negi spring onion and grated katsuobushi (dried bonito flakes) that "dance at you in the heat of the broth," Steggell says.
3011 E. 3300 South, Salt Lake City, 801-485-5257, NewAkasakaRestaurant.com
CRISTIANO CREMINELLI
Cristiano Creminelli has been curing meats since he was a teenager in Italy, and brought his Italian-style meats and sausages to America in 2006. Creminelli Fine Meats is headquartered in Salt Lake City, but its Italian roots date back to the 1600s, according to family legend.
Pasta Carbonara & Beef Stroganoff
The Copper Onion
The carbonara and stroganoff pastas at The Copper Onion are Creminelli's favorites—he is Italian, after all. The creamy carbonara is made with fettuccine, smoked bacon, and egg yolk, while the beef stroganoff—Wagyu beef, pappardelle, creme fraiche, chives and mushrooms—is a flavorful indulgence.
111 E. 300 South, Salt Lake City, 801-355-3282, TheCopperOnion.com
Pizza & Gelato
Vinto
Creminelli recommends the pizzas at this modern-yet-casual Italian restaurant. The wood-fired pizzas include options like the Florentine (with spinach, artichoke hearts and garlic),
patate (sliced potato, fontina and goat cheese, with white truffle oil) or the classic Margherita. Take Creminelli's advice and end your meal with all-natural housemade gelato.
418 E. 200 South, Salt Lake City, 801-539-9999; 900 Main, Park City, 435-615-9990, Vinto.com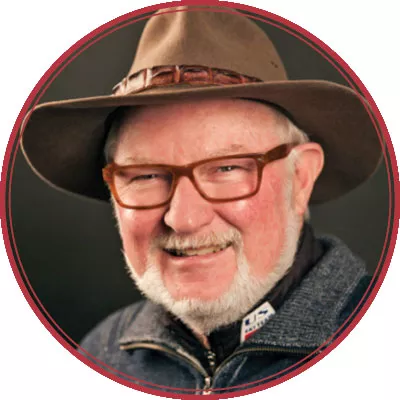 TOM KELLY
Wisconsin native Tom Kelly, chief spokesman for the U.S. Ski & Snowboard Association, moved to Utah in 1988 for the mountains, but fell in love with the desert. When he's not traveling the world with the U.S. Ski Team, he enjoys cooking, photographing Utah's landscapes and putting the Jeep into four-wheel drive to cruise up the slickrock face of Moab's Hell's Revenge trail.
Pastel de Mole Negro
Frida Bistro
Chocolate fans must indulge in this decadent dessert that combines chocolate mole cake, dark-chocolate ganache and honey-chocolate mousse. The dish is given an extra kick by toppings of tequila-pickled cherries and black-pepper ice cream, made in-house.
545 W. 700 South, Salt Lake City, 801-983-6692, FridaBistro.com
Himalayan Sunrise
Tea Zaanti
Black tea is a great coffee alternative, and the Himalayan Sunrise blend from Tea Zaanti is a flavorful way to wake up in the morning. The tea is a mix of darjeeling and Assam leaf tea, two teas that are quite different from each other but bring out each other's flavors. "Sitting on the front porch of Salt Lake's new Tea Zaanti with a Himalayan Sunrise is a wonderfully relaxing experience," Kelly says.
1324 S. 1100 East, Salt Lake City, 801-906-8132, TeaZaanti.com
Carnitas Burrito
El Chubasco
Kelly says you have to travel to Park City's El Chubasco for these "big-as-your-head" burritos. "What makes it really special is the salsa bar with more than a dozen specialties, including my favorite—the spicy, creamy chipotle."
1890 Bonanza Drive, Suite 115, Park City, 435-645-9114, ElChubascoMexicanGrill.com
Garlic Blue Burger
Taggart's
Hidden along Interstate 84 in Morgan, Taggart's restaurant has a burger that puts a twist on the classic garlic burger. "It's a housemade bun, sink-your-teeth-in-it chewy, and sturdy enough to hold a man-sized burger," Kelly says. The third-pound garlic-seasoned patty is topped with Jack cheese, sprouts, onions and tomatoes, and a blue-cheese dressing adds a flavorful kick.
1105 N. Taggart Lane, Morgan, 801-829-3837
Fireside Raclette
Empire Lodge
"Deer Valley aficionados don't just look forward to the first powder run of the season," Kelly says, "they also count the days to the opening of Fireside Dining at Empire Lodge." Kelly suggests the Swiss raclette with pickled onions, gherkins and potatoes.
9200 Marsac Ave., Park City, 435-645-6632, DeerValley.com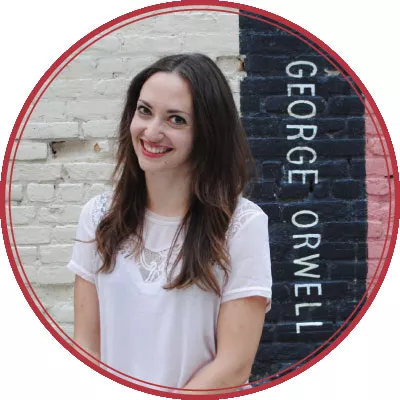 RACHEL PIPER
Editor and writer Rachel Piper grew up an extremely picky eater, and subsisted on dry cereal, microwave burritos and Chef Boyardee during her youth. She eventually grew out of her distaste for most foods and says one of her favorite parts of working at City Weekly is discovering new local restaurants and ethnic dishes.
Pimm's Cup
Whiskey Street
"Whenever I see ginger ale or ginger beer listed as an ingredient in a cocktail, I can't resist," Piper says. "I'd never had Pimm's—a fruity, spicy, gin-based spirit—before seeing it on Whiskey Street's menu, but it's been a hugely popular summer staple in England for years." The Pimm's Cup is a refreshing mix of Pimm's No. 1, ginger beer, a cucumber slice and a citrus garnish. Piper says a can't-miss Utah experience is an afternoon or evening exploring Whiskey Street's list of well-made classic and contemporary cocktails while noshing on Whiskey Street's truffle fries.
323 S. Main, Salt Lake City, 801-433-1371, WhiskeyStreet.com
Blackened Tilapia Salad
Squatters
"I rarely order salads in restaurants, because part of me always thinks, 'Well, I could make that at home,' though of course I never do," Piper says. "But this salad is an exception—a filling, tangy-yet-refreshing dish that I crave on a weekly basis." Cilantro-lime dressing and wasabi aioli give a kick to the tender tilapia, which rests atop layers of queso fresco, pico de gallo, quinoa, avocado and fresh spinach. Piper says she usually orders a pint of whatever seasonal or limited offering is on tap, but always goes back to Full Suspension pale ale. "When I began exploring 'real' beer instead of PBR, Full Suspension was the first beer that made me realize that beer is good," Piper says. "I owe my affinity for pale ales and IPAs to Full Suspension."
Multiple locations, Squatters.com
Naughty Fries
Roosters Brewing
The only way to make good fries better is to pair them with outstanding sauces for dipping. Piper praises the Naughty Fries at Roosters' Ogden and Layton brewpubs: a pile of thick & crispy beer-battered fries that comes with dishes of gorgonzola cheese sauce, pepper-jack cheese sauce and Louisiana hot sauce. "Any conversation fades to silence when the fries arrive at the table," Piper says. "We all become absorbed in finding the best dipping combos, or dueling with our fries over the last of the gorgonzola."
253 E. 25th St., Ogden, 801-627-6171; 748 Heritage Park Blvd., Layton, 801-774-9330, RoostersBrewingCo.com