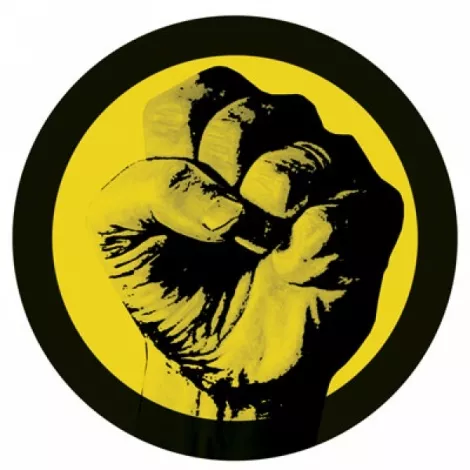 How to Rage Against the Machine
A Spirited Debate
If nothing scares you more than monster homes, the Salt Lake City District 3 candidate debate may be for you. For something less weighty, consult a pet psychic while raising money for an animal shelter or or make a canned goods donations to ring in the Day of the Dead, and get treated Rico's style.
District 3 Candidate Debate
Friday, Oct. 30
The District 3 City Council race has come down to finalists Stan Penfold (longtime head of the Utah AIDS Foundation) and Phil Carroll (former director of Salt Lake Community Housing Services). Friday, voters, political junkies, and restless ghouls can hear the candidates throwdown, rhetorically, over monster homes, parking and more.
Hinckley Institute of Politics, 246 S. Central Campus Drive, Room 253, Oct. 30, 1 p.m., 801-581-8501, Hinckley.Utah.edu
Pet Psychic Fair
Friday, Oct. 30
Do you need to know what the future holds for your favorite animal companion? Or maybe, you simply want to connect with your dog, cat, bird or ferret on a truly transcendental level. If so, bring your pet—or even just a picture—to the Pet Psychic Fair at the Lotus and receive a psychic reading while also learning about and helping fund the Friends in Need animal rescue sanctuary.
The Lotus, 12896 S. Pony Express Drive, Draper, Oct. 30, 1 p.m.-6 p.m., 801-619-0524, ILoveLotus.com or Friends-In-Need.org.
Day of the Dead Gala
Saturday, Oct. 31
If you're looking to celebrate Mexico's traditional Day of the Dead with a "can-for-treat" plea, then Rico's warehouse is the right destination. During its customer-appreciation and fundraiser gala, costume-wearing attendees can trade 10 canned food items (or $10) for some fine Mexican cuisine. Cash bar also available for drinks, with proceeds going to the Utah Food Bank. RSVP required.
Rico warehouse, 545 W. 700 South, Oct. 31, 5-10:30 p.m., 801-463-6390