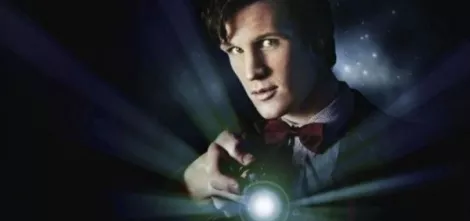 For many, it can be incredibly intimidating to get into a series after its beginning. For geeks, it can be doubly so. Some comics number in series well into the 700s; popular science fiction TV shows have run forever. One of my recent favorites is Doctor Who. Now in its 32nd season, Doctor Who is known to American audiences as "that weird looking British sci-fi show on PBS that no one watched as a kid."

That stigma—and long history—make it hard for people who hear how good the current iterations of the show are and are considering jumping in. Where should you start? Some might think, "I can't watch it; catching up from Season 1 would be murder."

They'd have no idea that the first few seasons of Doctor Who don't even exist anymore. In a shortsighted bid to save space on shelves, the BBC simply taped over scores of archives; Monty Python's Flying Circus almost suffered the same fate. And without a competent guide, would you know to start at Season 27, when they re-launched the series in 2005 after a 15-year absence, with Christopher Eccleston in the titular role? Probably not. I was there, though. I was hearing how great this new Doctor Who show was, and my only memories of the show were of Tom Baker and his scarf from after-school viewings on PBS. By accident, I caught a random episode from the 29th season, and I was hooked.

It was proof to me that if you're interested in getting into something on the geeky side of things, it's worth just trying it out, regardless of where it is inside the story's internal timeline. If you like it enough, you'll keep moving forward with it. And if you like it more than that, you'll go back and watch what you can of what came before.

People often ask me what comics they should jump into and my first question is always, "What's your favorite comic-book character?" Personally, my favorite character in comic-dom is Batman. There is an extraordinarily dense back story behind all of the side characters, and even Bruce Wayne has had a much more storied history than people might realize. But it doesn't matter. Comic creators and science-fiction show writers are very cognizant of the fact that every issue or every episode will be someone's first, so they pepper in just enough knowledge of the internal logic so that a new reader or viewer who might like it won't be lost. And that's exactly what you need to do. Sure, the experience won't be as rich as it would be if you were reading or watching from the get-go, but it'll let you know if it's something you should invest some more time looking into.

If you're on the fence about Doctor Who because you don't know where to start, go ahead and start with Christopher Eccleston's first season; it's all on Netflix Instant. Or just start watching it as it appears on TV. The next new episode—tantalizingly called "Let's Kill Hitler"—airs at the end of this month.

If you're interested in getting back into superhero comics, the best advice I can give you is pick a character you want to read more about and give the book six issues. If you're not caught up enough to get a full dose of enjoyment out of it, I'll eat my hat.

Bryan Young is editor-in-chief of BigShinyRobot.com.