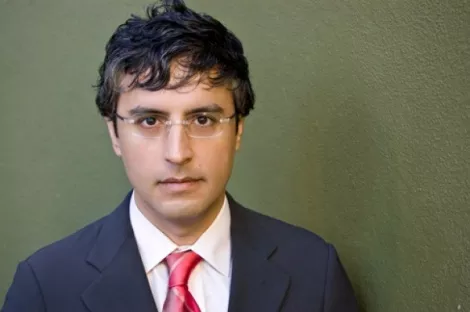 Islam is one of the most politically divisive topics in America today—burrowed into the national consciousness with the 9/11 terrorist attacks, rooting firmly into our psyche as Bush launched the War on Terror. The media has latched onto various recent controversies surrounding the religion, including the so-called Ground Zero mosque and the halted Koran-burning plan in Florida.
It has become increasingly difficult to tease out the real Islam from the tangled mass of political posturing and propaganda surrounding this world religion of nearly 1.5 billion followers that is often equated exclusively with extremism. Voices of reason among the din of fear and irrationality are rare, but Reza Aslan offers one needed perspective.
Aslan will present the 2010 Sterling M. McMurrin Lecture on Religion and Culture, sponsored by the University of Utah's Tanner Humanities Center. A respected scholar and writer on religion, Aslan will discuss contemporary issues facing Islam.
Dr. Reza Aslan: "The Future of Islam" @ Salt Lake City Main Library Auditorium, 210 S. 400 East, 801-581-7989, Oct. 25, 7-9 p.m., free. THC.Utah.edu