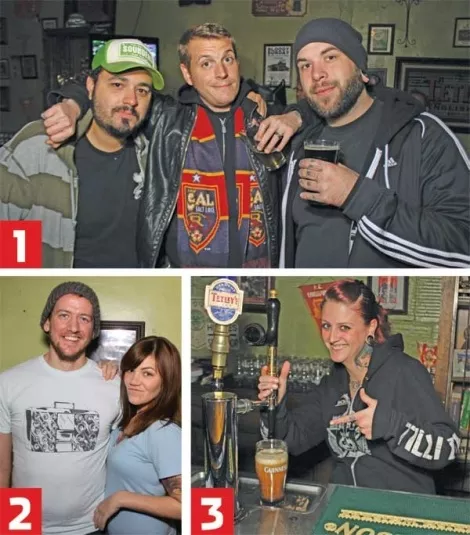 Bar Deluxe Residency: Dsco///Mnstr
The bright minds behind Muscle Hawk and Nightfreq have teamed up to make Wednesday nights unforgettable at Bar Deluxe (666 S. State). The night is dubbed Dsco///Mnstr and will feature DJs like Hot Noise and Mstrshrddr, as well as purported "ridiculous party situations" (which sounds kind of like a European translation of the phrase "situational comedy," but we bet Muscle Hawk co-producer and American Josh Hollyoak is behind that word wizardry). Regardless, go enjoy those party-type scenarios on Wednesdays.
Steppin' to the Station: Dubstation
Murray will get dubstepping on Tuesdays with Dubstation at 5 Monkeys (7 E. 4800 South)—one of the best venues down south. There are multiple beer-pong tables (with drink tickets as prizes for the winners), some of the deepest sounds in the valley—courtesy of DJs Seja and Julliette—and no cover.
The Republican: Dart City
You don't have to be a dart hound to enjoy Tuesday evening at The Republican (917 S. State), but chances are, if you enjoy trying to hit a bull's-eye, you'll have an even better experience. The Republican hosts a dart league at 8 p.m., where a team with a name like Pub Mutants fits in perfectly. They don't stress too many particulars, but it does help to have your own set. Call the dart hotline at 801-633-9470 for info on the action at this most traditional of Irish pubs. If you don't feel handy throwing at a dartboard, you can always go try a Monday edition of the Pub Quiz, courtesy of the staff at The Republican. All categories and questions are handcrafted to make even the best quiz-takers rack their team members' brains for elusive answers.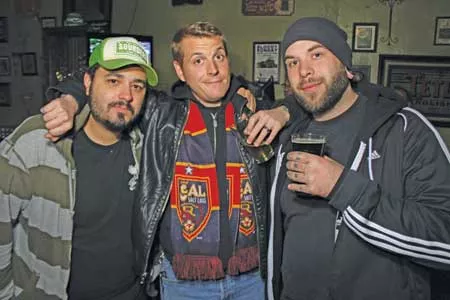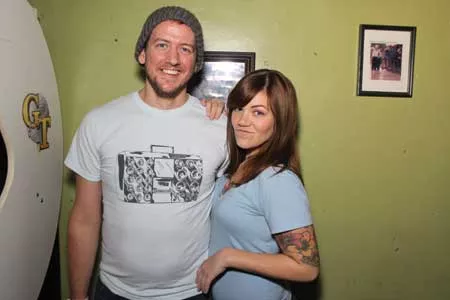 Pics from The Republican:
1. Arthur Carter, LJ Andrews, Kane VonDoom
2. Cameron Bentley, Julia Landfair
3. Jackie Endrus
We want to keep Utah up to speed on local nightlife. Submit tips about club openings, closures, remodels, special events, drink recipes and noteworthy changes to comments@cityweekly.net.