Dueling Pianos: Dually Good Time
Live piano music and a lively crowd make
The Tavernacle
(201 E. 300 South) one of the best things about its block. The music is always interesting—what's that, never heard a crowd sing "Living On A Prayer" in unison?—and the people always beautiful at this downtown mainstay. Check it out every weeknight but Monday, and on the weekends, too.
DJ Juggy's B-day: Blue Boutique, Baka Boys and More
DJ Juggy's birthday is happening—along with sexy babes catwalking, Baka Boyz performing and bottle (service) poppin'—on Saturday, Feb. 5, at The Hotel/Elevate (149 W. 200 South). Blue Boutique's fashion show will be displaying SLC's finest, and Bryan Borreson and Nick V are celebrating their birthdays, too. Runway starts at 9 p.m. Tickets are available from 24Tix.com.
Pig Patio: Lifting Downtown
Green Pig is unveiling its new rooftop patio in March and solidifying its dominance over the old Cabana Club. That place felt like a real basement club—even though you mostly stayed at street level the whole time—with its cadre of jazz (alley)cats and hipsters. Green Pig (31 E. 400 South) will elevate the scene in the spring with a great rooftop view from the historical location, a one-of-a-kind patio downtown. And the bar is still open while the rooftop gets a facelift.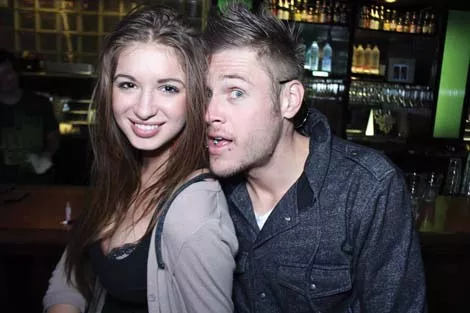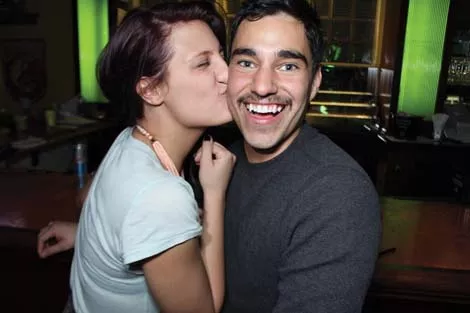 Hot picks from The Tavernacle:
1. Ashley Chasel, Austin Chatlin
2. Ali Riding, Amy Beaverson
3. Shalice Schrieber, Will Stott
We want to keep Utah up to speed on local nightlife. Submit tips about club openings, closures, remodels, special events, drink recipes and noteworthy changes to comments@cityweekly.net.