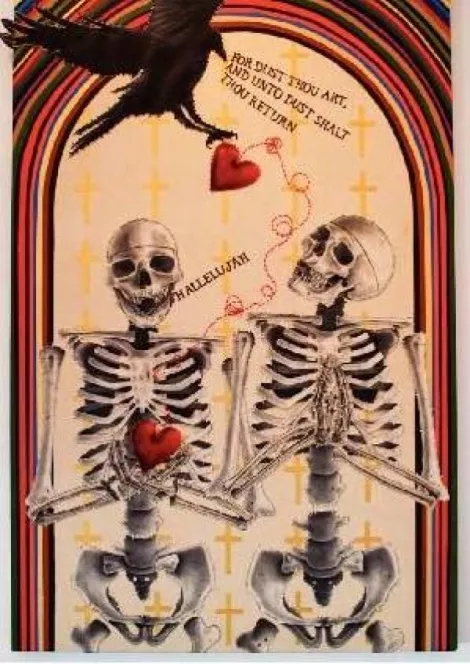 "Emerging" in the art world is a term that doesn't mean what you think it might, in the same way that a "new" face in the music or entertainment business has usually worked and struggled for years before being noticed and called an "overnight sensation." Take, for instance, "emerging: artists exhibiting at Aperture Gallery: Dan Christopherson worked as an illustrator with David Habben (who just concluded a show at Kayo Gallery) at Struck Creative agency, and recently showed his works on wood panels with Trent Call at Kayo.

Shalee Cooper, known for her black and white photography and, until recently, as the gallery curator at Saans Photography, will now direct exhibits at Alpine Art, and her color photos are in the Women Who Shoot show at Utah Arts Allliance this month (see feature p. 22). Mason Fetzer's mixedmedia work on old vinyl records has been a part of IAO Project Gallery's catalog for over a year.

Nonprofit Aperture Gallery co-owners Heidi Gress and Anne Cummings-Anderson also show off their photographs. Hilary Wilkinson (whose painting "Ashes to Ashes, Dust to Dust" is pictured) is also on display. Sarinda Jones' kilnformed glass helps fill out the bill—as well as the gallery space—with three-dimensional works. Twenty-one artists' work in one place is a rare chance to get a snapshot of a wide swath of the local art community.

So, "emerging" doesn't necessarily mean people who are new to art but rather art that is new to our eyeballs or to the local gallery scene. And they're not so much emerging as a butterfly from a cocoon but just emerging into our field of view, through the aperture of our awareness.

Emerging Local Artist Showcase @ Aperture Gallery, 1617 S. 900 East, 801-953- 0109, through Aug. 31.