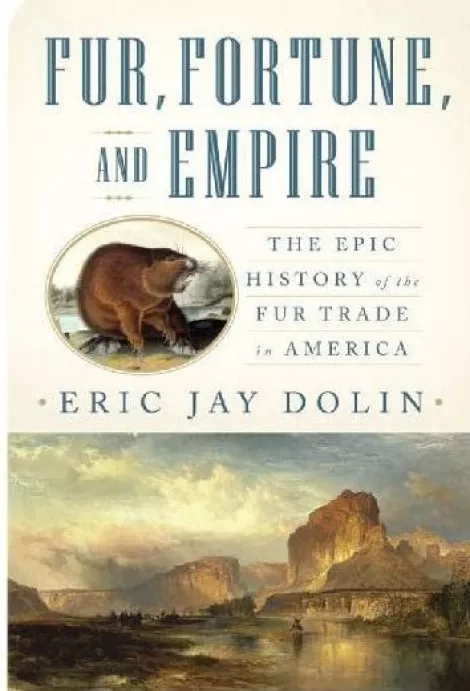 Every American schoolboy and schoolgirl learned that the Pilgrims landed at Plymouth in 1620. But, how did they fund their voyage to the New World? What North American resource made it viable for a bunch of religious refugees to pay off what amounted to years of indentured servitude?
The answer to both questions is "fur," and that's just one of the many fascinating historical tidbits in Eric Jay Dolin's Fur, Fortune & Empire: The Epic History of the Fur Trade in America. The author of the whaling history Leviathan here turns his attention to land, beginning with evidence backing up a 20th-century historian's contention that "the Bible and the beaver were the two mainstays" of Plymouth Colony. In this account, the 17th and 18th centuries in North America play out as an epic global battle for the valuable commodity beloved by kings and courtiers, with the French, English and Dutch competing for hunting territory through means both fair and foul.
Indeed, Dolin investigates how the entire history of American westward expansion can be viewed through the lens of the fur trade, with trailblazing explorers often motivated largely by finding new hunting grounds after ones closer to home have been wiped out. Along the way, Dolin finds the myth and the reality of European traders' dealings with American Indians, and journeys into the hunting of buffalo to near-extinction. Join the author for a discussion of how a nation was founded off the skin of other animals' backs.
Eric Jay Dolin: Fur, Fortune and Empire @ Salt Lake City Main Library Auditorium, 210 E. 400 South, 801-524-8200, Aug. 14, 7 p.m., free. SLCPL.org