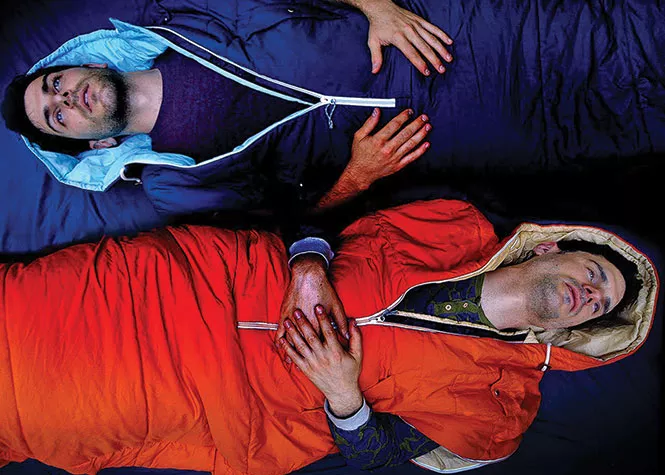 FRIDAY JAN. 22
Slamdance Film Festival
With the Sundance Film Festival kicking off at the end of January, Park City residents are preparing for the onslaught of vacationers and celebrity sightings. However, some might not be as familiar with the other major film festival happening simultaneously. After a group of subversive filmmakers weren't accepted into the Sundance Film Festival, they decided to create their own group called Slamdance: Anarchy in Utah. Some 20 years later, they've become a year-round organization dedicated to the development of unique and innovative filmmakers from all over the globe. Every January this group organizes its main event, the Slamdance Film Festival. In contrast to Sundance, it's smaller and the judges are drawn more to a unique voice than just a high production level. The biggest difference between the two festivals is that many filmmakers who screen their work at Sundance have already received a distribution deal of some sort. Slamdance limits its entries to those first-time directors who have yet to receive one. In 2015, the group received more than 5,000 submissions. From those, they screened about 100 films for the main competition—30 features and 70 shorts. Each film screened is eligible to receive cash and other prizes, as well as the coveted Slamdance Sparky. Christopher Nolan (The Dark Knight trilogy), Benh Zeitlin (Beasts of the Southern Wild) and Lena Dunham (Girls) are some of the directors discovered at past festivals. (Shawna Meyer) Slamdance Film Festival @ Treasure Mountain Inn, 255 Main, Park City, 323-466-1786, Jan. 22-28, $8-$12, passes $125-$350. Slamdance.com

FRIDAY JAN. 22
Carol Berrey: Bounteous Flesh
The stereotype of the "perfect woman" is ubiquitous not only in society in general—in TV, magazines, largely propagated by the media—but also to great degree in the art world. This might be partly because, though art may profess to view the world critically, socially the art world is still associated with glamour. Carol Berrey's paintings in the series Bounteous Flesh at God Hates Robots confront us with depictions of plus-size women who are unashamed of their bodies, often posed similarly to classical nudes, to highlight the female figure. These paintings refer the viewer to definitions of female beauty, from prehistoric fertility idols to Rubens' full-figured nudes. The physicality of these women reminds us that to have a body is to be subject to the realities of physical existence, which don't conform to our ideals, but there is beauty in looking at reality. The former university administrator turned full-time painter has previously essayed a variety of subject matter—from nuns to small children to red-rock landscapes—and brings an accomplished artistic style, as well as a deep empathy for her subjects. As much as her works revolt against the "ideal" female figure, the subjects still appear vulnerable under the gaze of the viewer, seemingly unaware of being observed, and that both adds an element of voyeurism and affords them solitude, a measure of distance. It's not just the idealized standards of beauty that are revealed, but the objectification of women in general. What they really compel us to look at is our own subconscious biases. (Brian Staker) Carol Berrey: Bounteous Flesh @ God Hates Robots, 314 W. 300 South, Ste. 250, Monday-Friday, 11 a.m.-5 p.m., through Feb. 12.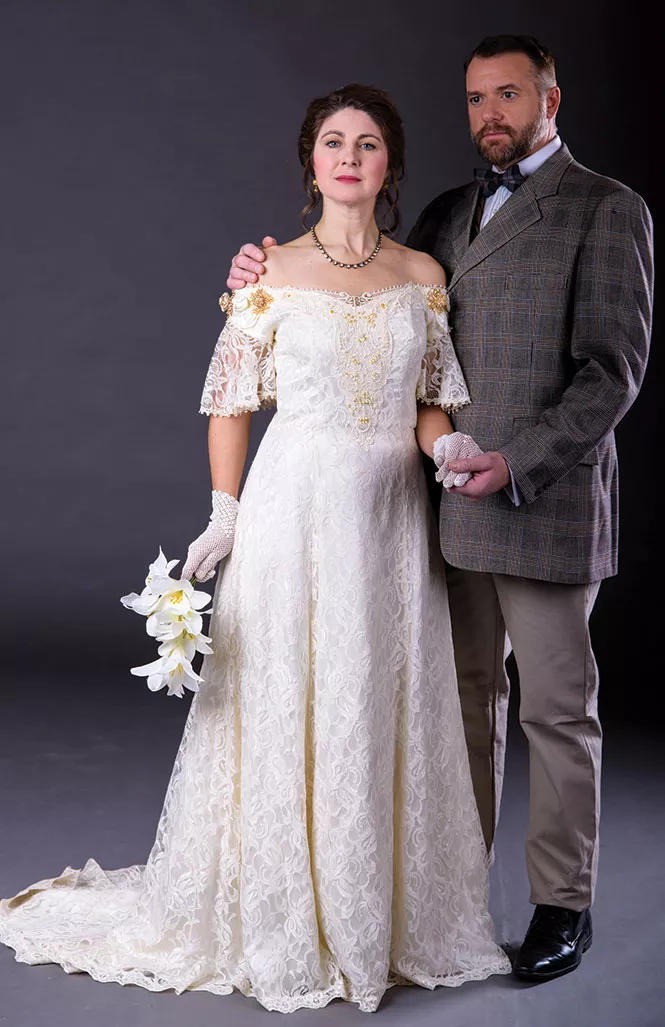 SATURDAY JAN. 23
Utah Repertory Theater Co.: A Little Night Music
"Complicated love triangle" isn't the best way to describe A Little Night Music. The Stephen Sondheim musical is more like a scandalous hexagon, where six characters fall in and out of love, not truly caring about each other's feelings. Still, these morally questionable people are—at the very least—entertaining. Told through a singing Greek chorus, A Little Night Music disguises lust for love, like in the May-December marriage of Anne and Fredrik Egerman (Marissa Smith and Doug Irey). When a night at the theater reveals Fredrik's past relationship with acclaimed actress Desiree Armfeldt (Susan Facer), it sets off a series of torrid affairs involving Desiree's lover Count Carl-Magnus Malcolm (Matt Dobson), his wife Countess Charlotte Malcolm (Dianna Graham), and Fredrik's son Henrik (Jon Rose). The passionate chaos comes to a climax at a weekend with Desiree's mother Madame Armfeldt (Elizabeth Hansen) and daughter Fredrika (Bailee Johnson). With such an intricate romantic web, the cast requires great chemistry, especially when paired up. Director Christopher Clark's direction succeeds brilliantly with each duo making a convincing couple—particularly Irey and Facer. A Little Night Music is at its best when the cast takes on Sondheim's waltz time music and lyrics. They soar through the songs, wringing emotion out of every last note, notably when Facer sings "Send in the Clowns." (Missy Bird) Utah Repertory Theater Co.: A Little Night Music @ Sorenson Unity Center Black Box Theater, 1383 S. 900 West, 435-612-0037, Saturday, Jan. 23 & 30, 2 p.m. & 7:30 p.m.; Friday, Jan. 29, 7:30 p.m. $15-20.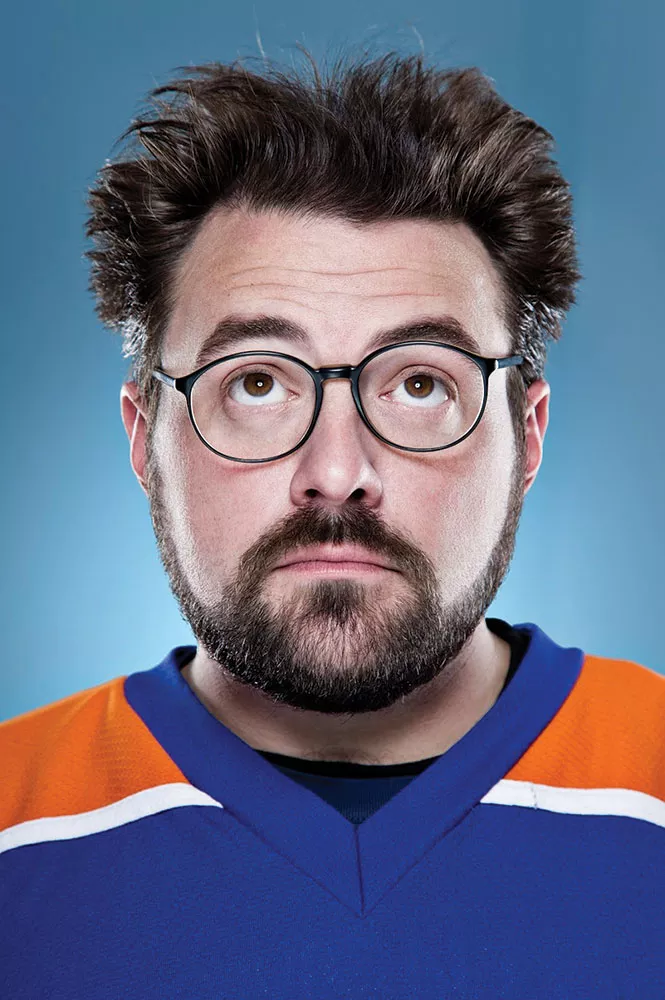 TUESDAY JAN. 26
An Evening With Kevin Smith; Jay and Silent Bob Get Old
Nothing quite encompasses 1990s nerd culture as well as Kevin Smith's "View Askewniverse" films. Clerks, Mallrats and Chasing Amy not only introduced the world to Jay and Silent Bob, but they solidified Smith's role as an important voice in the field of independent cinema. While Smith is in Utah promoting his newest feature Yoga Hosers at this year's Sundance Film Festival, he'll be treating Wiseguys Salt Lake to the raucous, geek-fueled double header An Evening With Kevin Smith and Jay and Silent Bob Get Old. The former is a bonding experience between Smith and the audience, as he engages attendees and fellow nerds in philosophical discussions about Star Wars and sex jokes. Jay and Silent Bob Get Old, on the other hand, will include 100 percent more Jason Mewes, Smith's longtime friend, collaborator and hetero lifemate. The show began as a feature on smodcast, Smith's popular podcast, as a way for Mewes to constructively confront his drug addiction. As the piece gained popularity, the disorderly duo took their show on the road, and Mewes is currently celebrating five years of sobriety. In addition to discussing their collaborative history over the past two decades, Smith and Mewes are sure to have a few demented surprises in store for their audience. Both men are surprisingly forthcoming about their experiences with film, podcasts, comic books and television, and their natural likability will make this an irreverently enjoyable evening. (Alex Springer) An Evening With Kevin Smith; Jay and Silent Bob Get Old @ Wiseguys Downtown, 194 S. 400 West, Jan. 26-27, 7 p.m. & 9:30 p.m., $35.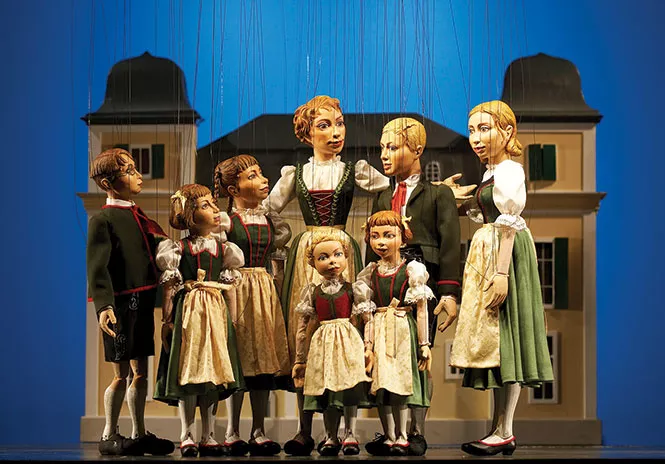 TUESDAY JAN. 26
Salzburg Marionette Theatre: The Sound of Music
Fans of the beloved 1965 film version of Rodgers & Hammerstein's The Sound of Music will recall the scene in which the song "The Lonely Goatherd" is set to a whimsical puppet show. Now imagine if The Sound of Music in its entirety looked much the same way. The Salzburg Marionette Theatre boasts a history of more than 100 years bringing the art of theatrical puppetry to audiences, one of the few remaining full-time professional marionette troupes remaining in Europe. This week, they bring an encore presentation of their version of The Sound of Music back to BYU's Pardoe Theatre, as pre-recorded songs and voices accompany the 24-inch figurines and wonderfully detailed sets to tell the story of the young novitiate Maria as she joins the von Trapp family as governess to a family of motherless children. Will the puppets do their own puppeteering of "The Lonely Goatherd"? You'll have to see it to find out. (Scott Renshaw) Salzburg Marionette Theatre: The Sound of Music @ Pardoe Theatre, Harris Fine Arts Center, Brigham Young University, Provo, Jan. 26-27, 7 p.m.; Jan. 28-29, 7:30 p.m.; Jan. 30, 2 p.m. & 7:30 p.m., $10-$15.