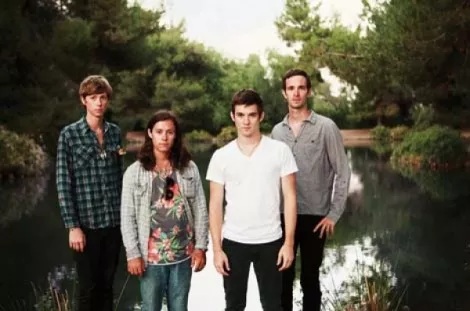 Friday April 29


Fake ProblemsFake Problems
' 2009 release,
It's Great To Be Alive
, was the sound of a young band unleashed in a recording studio to do whatever it wanted, and the result was a winning, if overstuffed, batch of highly orchestrated, and orchestral, indie-rock from the Florida quartet. For the follow-up, Fake Problems wanted to strip things down, and the resulting
Real Ghosts Caught On Tape
is a stellar set of tunes that touches on soul, punk and straightforward pop-rock on songs like "5678 and " Complaint Dept." The change from the previous album is pretty dramatic, but the songs are strong enough to keep longtime fans satisfied and bring plenty of new ones into the fold. Pomegranates, Laura Stevenson & The Cans and Now Now are also on the bill.
Bar Deluxe, 666 S. State, 9 p.m., $5 advance/$8 day of show
Saturday April 30
Earth Jam 2011
Whether or not you consider yourself an environmentalist, you can surely get on board seeing a lot of free tunes in celebration of Earth Day. That's just what you get with Earth Jam 2011, a family-friendly, two-day festival that will fill Liberty Park with all sorts of sounds. Saturday's lineup includes the likes of Blues 66 (4:15 p.m.), Big Blue Ox (3 p.m.) and a show-closing joint performance of electro-rockers Muscle Hawk and the Incendiary Circus (8:15 p.m.) Sunday's musical attractions include Spell Talk (4 p.m.), Marinade (5 p.m.) and DJ Birdman with Hoopology (8:30 p.m.). You can find a full music schedule at EarthJam.org, and the event also includes a children's garden, food vendors and plenty of chances to educate yourself about the environment. Liberty Park, 1300 S. 700 East, 11:30 a.m. to 9 p.m., free
Jeff Bates Melanoma Fundraiser
Jeff Bates has been working in the Utah bicycling industry for more than 20 years, and now that the melanoma he battled into submission a few years ago has returned, the cycling community is rallying to support him and his family in a variety of ways, including a fundraising concert Saturday that will include performances by Afro Omega (left), Honest Soul and DJ Strange Daze. While the cause is obviously serious, expect a raging party with great tunes, raffles to help raise money and virtually everyone you've ever met from the outdoor-gear and cycling communities. The State Room, 638 S. State, 7 p.m., $15 advance/$20 day of show
Sunday May 1
Christina Perri

The road to pop stardom is getting increasingly odd. Take the case of one Christina Perri, a piano-playing chanteuse who was minding her own business as a songwriter wannabe last year—taking some classes here, working an espresso stand there—when one of her tunes, "Jar of Hearts," was used on the TV show So You Think You Can Dance. Just like that, viewers started downloading the tune in droves, more than 200,000 times in three weeks, and Perri soon found herself performing on the show and landing a deal with Atlantic Records. Nearly a year later, the 24-year-old is touring behind her debut album, lovestrong, and being hailed in some quarters as a "tougher Fiona Apple." Cameron Rafati is also on the bill for her Utah show. Avalon Theater, 3605 S. State, 7 p.m., $13
Monday May 2
Danzig
We all have different events in our lives that let us know we're becoming—gasp!—adults. One of mine was meeting Glenn Danzig in person and realizing the scary, body-building Satan-lover I'd seen on TV and listened to for years as he led The Misfits, Samhain and eventually Danzig is roughly the size of a large stuffed animal. He's like Prince, minus the high heels and sense of fashion. Thankfully, Danzig still has a knack for creating stark, driving rock & roll, as evidenced by his latest release, Deth Red Sabaoth. Devil Driver and 2Cents open. Great Saltair, 12408 W. Saltair Drive, Magna, 7:30 p.m., $18 advance/$23 day of show
Tuesday May 3
Tune-Yards


No one will ever accuse Merrill Garbus of not exploring every sound that entered her head in creating Tune-Yards' second album, whokill. Given its intense and highly entertaining blend of hip-hop, reggae and Afrobeat, you'd never expect the band to be led by a ukelele-strumming New England gal with a jones for odd time signatures and dance music. The music isn't for everybody, but I challenge you to give whokill a spin and not walk away impressed with Garbus' musical ambition. Buke & Gass and Malaikat Dan Singa open. The Urban Lounge, 241 S. 500 East, 9 p.m., $8 advance/$10 day of show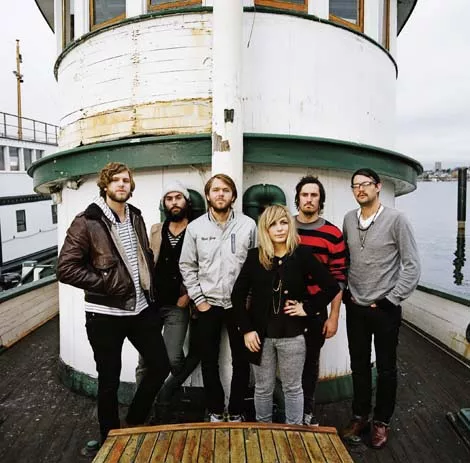 Wednesday May 4
The Head & The Heart
As you read this, Seattle band The Head & The Heart are gallivanting across the West with Salt Lake City's own The Devil Whale in tow, celebrating their critically praised self-titled debut and prepping for a summer tour with Iron & Wine, including a Utah stop in June. You won't want to wait until then to check out The Head & The Heart, who formed just two years ago but sound like they've been together forever, thanks to excellent vocal harmonies and sophisticated songcraft. After self-releasing the album in 2010, SubPop signed the band, added some tracks and spruced up some others and re-released The Head & The Heart in April. Don't be surprised if you find it on plenty of critics' Top 10 lists at the end of the year. Desert Noises open. Kilby Court, 741 S. Kilby Court (330 West), 7 p.m., $10
Coming Up
Flogging Molly, Hollywood Undead (Great Saltair, May 5), The Black Angels (The Urban Lounge, May 6), Joan of Arc (Kilby Court, May 6), Joan Jett & The Blackhearts (Peppermill Concert Hall, Wendover, May 6), Jessica Lea Mayfield (Kilby Court, May 7), Voodoo Glow Skulls (Burt's Tiki Lounge, May 7), Hunx & His Punx (The Urban Lounge, May 8), Joe Pug (Kilby Court, May 8), Aiden (Avalon Theater, May 9), Leon Russell (The Depot, May 9), Of Montreal (In The Venue, May 9), A-Trak, The Gaslamp Killer (The Complex, May 10), Dredg, The Dear Hunter (Avalon Theater, May 10), Yacht (The Urban Lounge, May 10), French Horn Rebellion (The Urban Lounge, May 11)