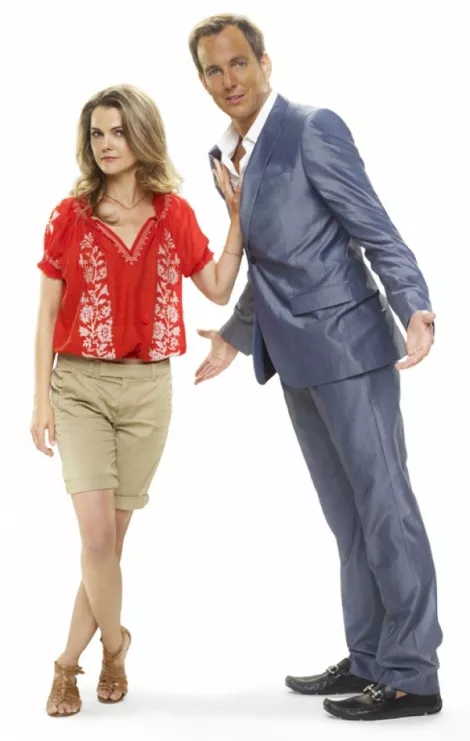 August: Television's suckiest month. Despite a handful of essential series (
Weeds
and
The Big C
on Showtime,
Rescue Me
and
Louie
on FX,
Mad Men
on AMC,
Burn Notice
on USA, the Kids in the Hall's
Death Comes to Town
(debuting Friday, Aug. 20 on IFC) and a couple of semi-guilty pleasures (
The Bad Girls Club
and
Jersey Shore
, of course), there just ain't much happening right now. Which is why The Only TV Column That Matters™ is looking ahead to the new fall season with a helpful (and space-killing) list of premiere dates—tack
this
on your fridge:
* = New series; looks promising.
** = New series; looks annoying.
Tuesday, Sept. 7
Sons of Anarchy (FX)

Wednesday, Sept. 8
Terriers (FX) *
Hellcats (The CW) **
Thursday, Sept. 9
The Vampire Diaries (The CW)
Nikita (The CW) *
Sunday, Sept. 12
The Venture Bros. (Adult Swim)

Monday, Sept. 13
Gossip Girl (The CW)
Tuesday, Sept. 14
Parenthood (NBC)
One Tree Hill, Life Unexpected (The CW)
Wednesday, Sept. 15
Survivor (CBS)
Thursday, Sept. 16
The Apprentice (NBC)
It's Always Sunny In Philadelphia, The League (FX)
Friday, Sept. 17
Real Time With Bill Maher (HBO)
Sunday, Sept. 19
Boardwalk Empire (HBO) *
Monday, Sept. 20
Dancing With the Stars, Castle (ABC)
How I Met Your Mother, Rules of Engagement, Two & a Half Men (CBS)
Mike & Molly (CBS) **
Hawaii Five-0 (CBS) *

House (Fox)
Lonestar (Fox) **
Chuck (NBC)
The Event (NBC) *
Chase (NBC) **
Tuesday, Sept. 21
Detroit 187 (ABC) **
NCIS, NCIS: Los Angeles (CBS)
Glee (Fox)
Raising Hope (Fox) *
Running Wilde (Fox) *
The Biggest Loser (NBC)
Wednesday, Sept. 22
The Middle, Modern Family, Cougar Town (ABC)
Better With You (ABC) **
The Whole Truth (ABC) **
Criminal Minds (CBS)
The Defenders (CBS) **
Hell's Kitchen (Fox)
Undercovers (NBC) **
Law & Order: Special Victims Unit (NBC)
Thursday, Sept. 23
My Generation (ABC) **
Grey's Anatomy, Private Practice (ABC)
The Big Bang Theory, CSI, The Mentalist (CBS)
S#*! My Dad Says (CBS) **
Bones, Fringe (Fox)

Community, 30 Rock, The Office (NBC)
Outsourced (NBC) **
Friday, Sept. 24
Medium, CSI:NY (CBS)
Blue Bloods (CBS) **
The Good Guys (Fox)
School Pride (NBC) **
Outlaw (NBC) **
Smallville, Supernatural (The CW)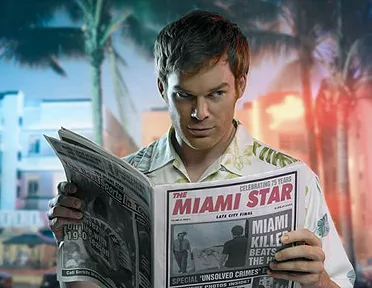 Sunday, Sept. 26
Desperate Housewives, Brothers & Sisters (ABC)
The Amazing Race, Undercover Boss (CBS)
The Simpsons, The Cleveland Show, Family Guy (Fox)
Bored to Death, Eastbound & Down (HBO)
Dexter (Showtime)
Sister Wives (TLC) **
Tuesday, Sept 28
No Ordinary Family (ABC) *
The Good Wife (CBS)
Stargate Universe, Sanctuary (SyFy)
Wednesday, Sept. 29

Law & Order: Los Angeles (NBC) **
Friday, Oct. 1
Human Target (Fox)
WWE Smackdown (SyFy)
Sunday, Oct. 3
CSI: Miami (CBS)
American Dad (Fox)
Wednesday, Oct. 6
South Park, Ugly Americans (Comedy Central)
(If you're looking for it, Californication doesn't return until Monday, Jan. 10, 2011, on Showtime. By then, half of the shows listed above will have been canceled and your Mondays will be conveniently freed up.)
Related: New Fall 2010 TV Shows (previews & video)