THE HYPE
You've been hearing about them for months, and they haven't even premiered.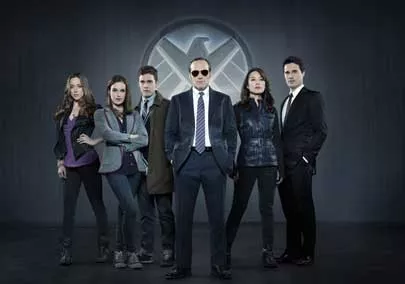 Marvel's Agents of S.H.I.E.L.D.
ABC, premiering Tuesday, Sept. 24
Those of us who work for a living and weren't financed to vacation at San Diego Comic-Con or the Television Critics Association press tour this summer haven't seen the full pilot episode of
Marvel's Agents of S.H.I.E.L.D.
, Joss Whedon's
Avengers
-adjacent spin-off series—and we won't until you do. ABC and Marvel are keeping it under wraps, hoping to create an "appointment TV" event with no spoilers (and, possibly, no nitpicking that
S.H.I.E.L.D.
maybe
isn't
The Greatest Achievement in Broadcast History).
Marvel's Agents of S.H.I.E.L.D.
focuses on the good guys who fight evil without superpowers and costumes, with Clark Gregg's thought-dead Agent Coulson back from the movie, joined by Ming-Na Wen and a cast of ridiculously good-looking specialists. Just go with the secrecy: Long before he became Mr. Box Office, Whedon proved he can create fantastic television with action, humor and emotion—trust him on this.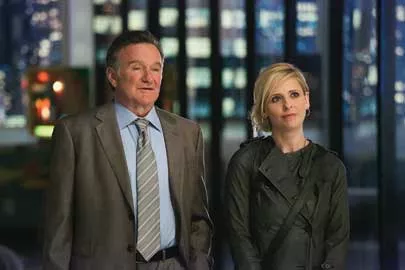 Sleepy Hollow
Fox, premiering Monday, Sept. 16
Thanks to a spell cast during the Revolutionary War, Ichabod Crane (Tom Mison) is transported 250 years to the present—but, surprise, so is the Headless Horseman! Turns out that HH is but one of the Four Horsemen of the Apocalypse, and Crane must stop him while adjusting to this crazy new world of laws, technology and SuperCuts. Mison is intense and broody, and
Sleepy Hollow
's production is dazzlingly high-dollar and chilling, but the story (which involves much exposition about American history and secret societies) might be too thinky for those expecting the escapism of
Once Upon a Time
or pretty much anything on The CW.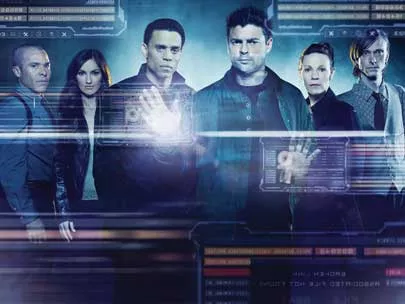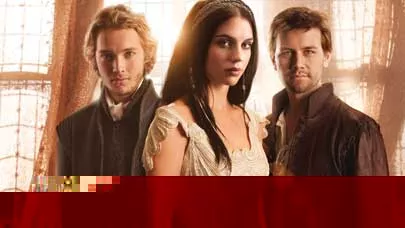 The Blacklist
NBC, premiering Monday, Sept. 23
Raymond "Red" Reddington (James Spader), one of the FBI's most wanted, mysteriously turns himself in and makes an offer to help catch an even bigger fish, a previously untouchable mega-terrorist. The one condition: He only deals with a certain new profiler fresh out of Quantico (Megan Boone). How does he know her? What's his endgame? How many more bad guys on his "blacklist" will he help capture if she agrees to work with him? Quit asking questions—it's James Spader in super-creep mode; revel in it.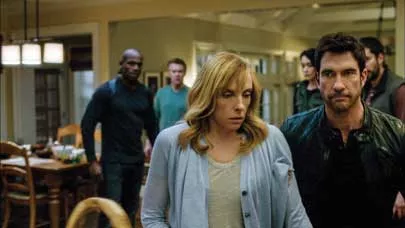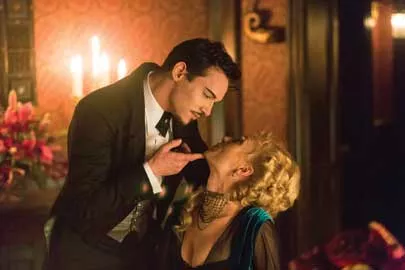 The Crazy Ones
CBS, premiering Thursday, Sept. 26
There must be
someone
out there who didn't grow tired of Robin Williams' shtick years ago—besides Robin Williams, that is. In
The Crazy Ones
(oooh, foreshadowing!), he (over)plays advertising exec Simon Roberts, a whacked-out genius who's as difficult to tolerate as he is, of course, brilliant. His daughter and partner, Sydney (Sarah Michelle Gellar), is his uptight polar opposite, hence alleged comedy. Never thought I'd say this, but … where's the laugh track, CBS?
Almost Human
Fox, premiering Monday, Nov. 4
From J.J. Abrams (go ahead and squee) comes the futuristic—2048, to be exact—tale of a police force that mandates every cop be partnered with a human-like cyborg. Naturally, veteran officer John Kennex (
Star Trek
's Karl Urban) hates machines, but reluctantly comes to trust his new crime-fighting iPartner (Michael Ealy).
Almost Human
sounds suspiciously like a 1992 series called
Mann & Machine
, but so what? J.J. Abrams! Future robot cops!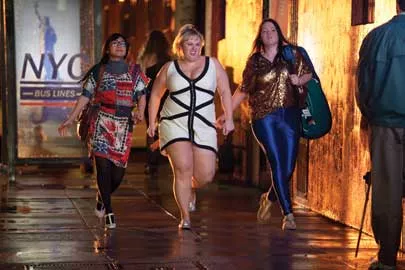 Reign
The CW, premiering Thursday, Oct. 17
The story of Mary, Queen of Scots seems a little ambitious for The CW—but don't worry, it's still
Tudors
-lite sexy, kids. Once you get past the wavering accents and passing hints at the supernatural (a CW requirement?), it's clear that Adelaide Kane is a star in the making (and at least she's not being wasted on
Teen Wolf
anymore).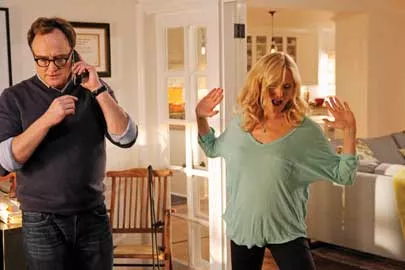 Hostages
CBS, premiering Monday, Sept. 23
Toni Collette is a brilliant surgeon who's about to operate on the president; Dylan McDermott is a rogue FBI agent who's kidnapped her family and orders her to botch the operation and kill the Commander in Chief; Jerry Bruckheimer is running the show; no one at CBS had the nerve to ask, "How do you get 15 episodes out of this, Jerry?"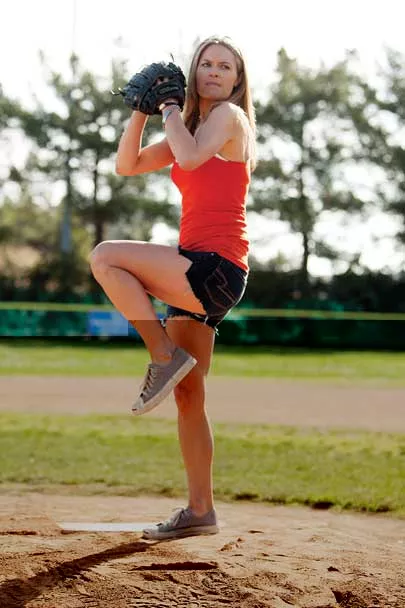 Dracula
NBC, premiering Friday, Oct. 25
Fortunately, this isn't a modern-day telling with Dracula running a software company or something equally ridiculous (you know an NBC exec probably suggested it, head filled with visions of Microsoft Surface placements), and Jonathan Rhys Meyers is perfect as the 19th-century vampire bent on revenge against those who made him fang-y.
Dracula
could be the most expensive-looking new series NBC has ever dumped on Friday nights, so maybe you'll see those tablets yet.