THE HYPE
You've been hearing about them for months, and they haven't even premiered.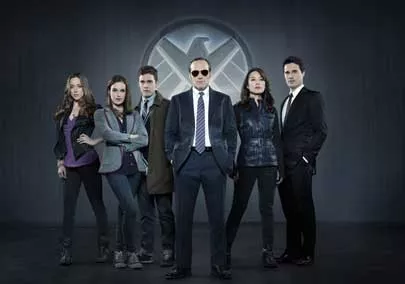 Marvel's Agents of S.H.I.E.L.D.
ABC, premiering Tuesday, Sept. 24
Those of us who work for a living and weren't financed to vacation at San Diego Comic-Con or the Television Critics Association press tour this summer haven't seen the full pilot episode of
Marvel's Agents of S.H.I.E.L.D.
, Joss Whedon's
Avengers
-adjacent spin-off series—and we won't until you do. ABC and Marvel are keeping it under wraps, hoping to create an "appointment TV" event with no spoilers (and, possibly, no nitpicking that
S.H.I.E.L.D.
maybe
isn't
The Greatest Achievement in Broadcast History).
Marvel's Agents of S.H.I.E.L.D.
focuses on the good guys who fight evil without superpowers and costumes, with Clark Gregg's thought-dead Agent Coulson back from the movie, joined by Ming-Na Wen and a cast of ridiculously good-looking specialists. Just go with the secrecy: Long before he became Mr. Box Office, Whedon proved he can create fantastic television with action, humor and emotion—trust him on this.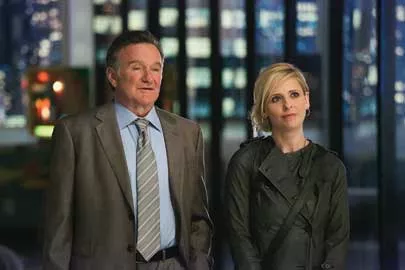 Sleepy Hollow
Fox, premiering Monday, Sept. 16
Thanks to a spell cast during the Revolutionary War, Ichabod Crane (Tom Mison) is transported 250 years to the present—but, surprise, so is the Headless Horseman! Turns out that HH is but one of the Four Horsemen of the Apocalypse, and Crane must stop him while adjusting to this crazy new world of laws, technology and SuperCuts. Mison is intense and broody, and
Sleepy Hollow
's production is dazzlingly high-dollar and chilling, but the story (which involves much exposition about American history and secret societies) might be too thinky for those expecting the escapism of
Once Upon a Time
or pretty much anything on The CW.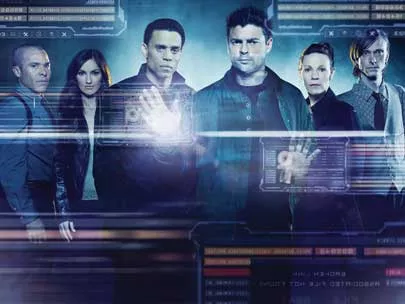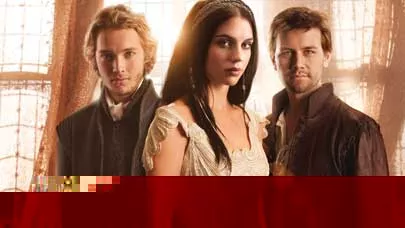 The Blacklist
NBC, premiering Monday, Sept. 23
Raymond "Red" Reddington (James Spader), one of the FBI's most wanted, mysteriously turns himself in and makes an offer to help catch an even bigger fish, a previously untouchable mega-terrorist. The one condition: He only deals with a certain new profiler fresh out of Quantico (Megan Boone). How does he know her? What's his endgame? How many more bad guys on his "blacklist" will he help capture if she agrees to work with him? Quit asking questions—it's James Spader in super-creep mode; revel in it.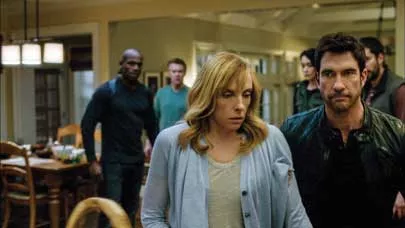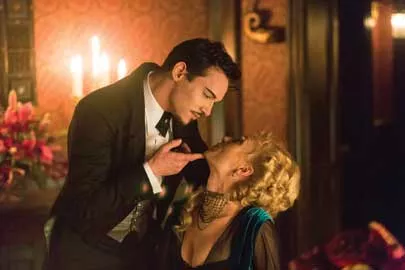 The Crazy Ones
CBS, premiering Thursday, Sept. 26
There must be
someone
out there who didn't grow tired of Robin Williams' shtick years ago—besides Robin Williams, that is. In
The Crazy Ones
(oooh, foreshadowing!), he (over)plays advertising exec Simon Roberts, a whacked-out genius who's as difficult to tolerate as he is, of course, brilliant. His daughter and partner, Sydney (Sarah Michelle Gellar), is his uptight polar opposite, hence alleged comedy. Never thought I'd say this, but … where's the laugh track, CBS?
Almost Human
Fox, premiering Monday, Nov. 4
From J.J. Abrams (go ahead and squee) comes the futuristic—2048, to be exact—tale of a police force that mandates every cop be partnered with a human-like cyborg. Naturally, veteran officer John Kennex (
Star Trek
's Karl Urban) hates machines, but reluctantly comes to trust his new crime-fighting iPartner (Michael Ealy).
Almost Human
sounds suspiciously like a 1992 series called
Mann & Machine
, but so what? J.J. Abrams! Future robot cops!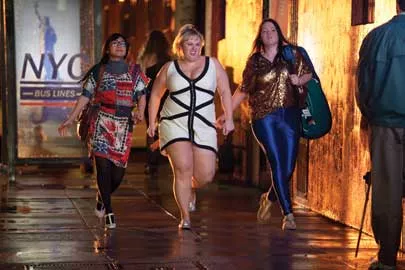 Reign
The CW, premiering Thursday, Oct. 17
The story of Mary, Queen of Scots seems a little ambitious for The CW—but don't worry, it's still
Tudors
-lite sexy, kids. Once you get past the wavering accents and passing hints at the supernatural (a CW requirement?), it's clear that Adelaide Kane is a star in the making (and at least she's not being wasted on
Teen Wolf
anymore).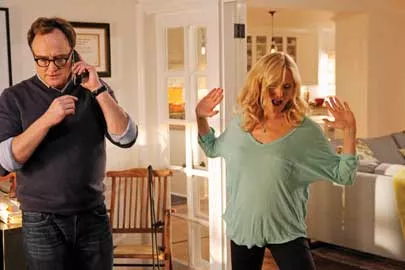 Hostages
CBS, premiering Monday, Sept. 23
Toni Collette is a brilliant surgeon who's about to operate on the president; Dylan McDermott is a rogue FBI agent who's kidnapped her family and orders her to botch the operation and kill the Commander in Chief; Jerry Bruckheimer is running the show; no one at CBS had the nerve to ask, "How do you get 15 episodes out of this, Jerry?"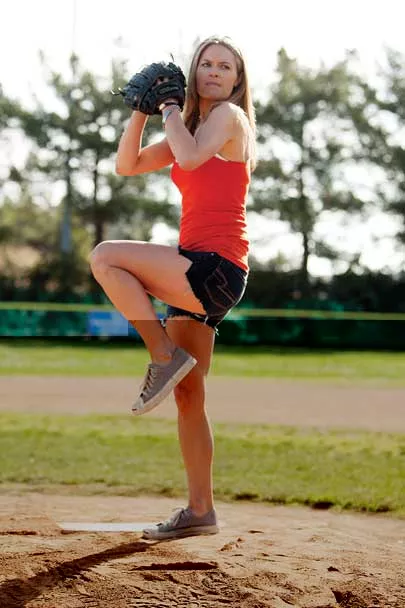 Dracula
NBC, premiering Friday, Oct. 25
Fortunately, this isn't a modern-day telling with Dracula running a software company or something equally ridiculous (you know an NBC exec probably suggested it, head filled with visions of Microsoft Surface placements), and Jonathan Rhys Meyers is perfect as the 19th-century vampire bent on revenge against those who made him fang-y.
Dracula
could be the most expensive-looking new series NBC has ever dumped on Friday nights, so maybe you'll see those tablets yet.
THE FUNNY
The network comedy isn't dead (yet).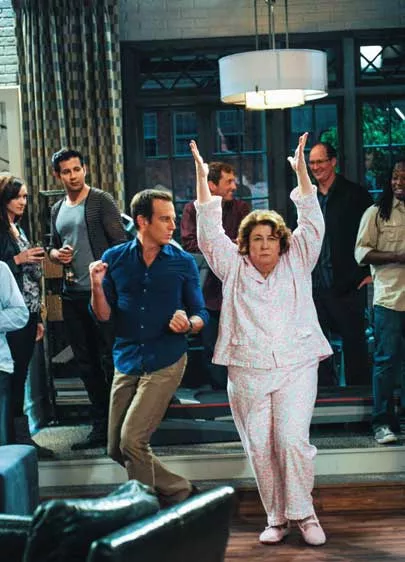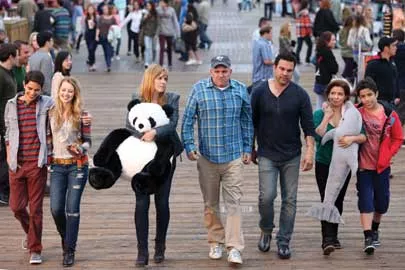 Brooklyn Nine-Nine
Fox, premiering Tuesday, Sept. 17
There hasn't been a successful cop comedy since
Barney Miller
(Wiki it, kids); recent attempts like Denis Leary's
The Job
and Fox's own
The Good Guys
went either too dark or too weird to connect (let's leave
Reno 911!
out of this).
Brooklyn Nine-Nine
, from some of the minds behind
Parks & Recreation,
could be the one to break the cycle, thanks to stars Andy Samberg, Joe Lo Truglio and underestimated comic wildcard Terry Crews. Despite being about police work, the show captures the effortless, single-camera comedy of Tuesday-night compatriots
New Girl
and
The Mindy Project
, with more than a little Adult Swim edge (some of the premiere episode's scenes wouldn't feel out of place on
NTSF:SD:SUV
).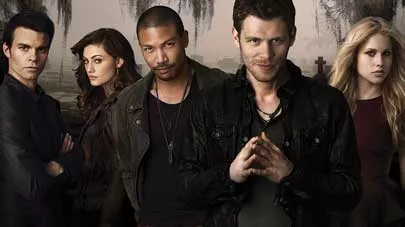 The Michael J. Fox Show
NBC, premiering Thursday, Sept. 26
As skeptical as you should be about networks dragging out their old stars and trying to slap together new hits around them—remember the craptastic
Paul Reiser Show
?—your doubts are unfounded here:
The Michael J. Fox Show
not only works, it kills. He plays Mike Henry, a beloved New York City news anchor who quit years ago to deal with his Parkinson's disease (write what ya know). Thing is, he's tired of being homebound and anxious to return to work—almost as anxious as his wife (
Breaking Bad
's Betsy Brandt) and kids are to get him the hell out of the house.
The Michael J. Fox Show
isn't just hugs and fuzzies; there's a subtle, media-biting edge on par with classic
30 Rock
. And, yeah, hugs and fuzzies.
We Are Men
CBS, premiering Monday, Sept. 30
You've seen the previews; you're asking "How the hell can anything with Jerry O'Connell and Tony Shaloub be funny?" Believe it—and check it out quickly, because
We Are Men
's days are numbered on CBS. O'Connell, Shaloub, Kal Penn and Chris Smith star as guys at various stages of single-dom, living in a short-term apartment complex and (still) trying to figure out women. Even if it had a laugh track (which it doesn't), no
way
does
We Are Men
fit between
How I Met Your Mother
and
2 Broke Girls
; a better, raunchier, less-instantly-canceled version of this show runs on Showtime in an alternate universe.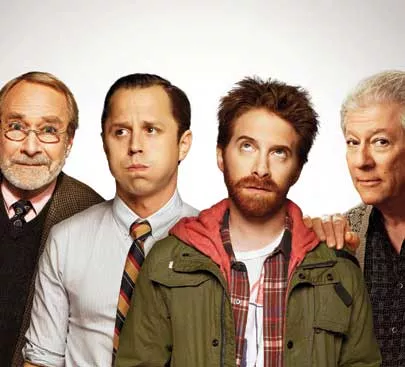 Super Fun Night
ABC, premiering Wednesday, Oct. 2
A subdued Rebel Wilson? With an American accent? Before you start screaming "TV sellout!" (you wouldn't do that … would you?), know that
Super Fun Night
really works, largely due to Wilson's (relative) underplaying as Kimmie, a junior attorney whose recent promotion is also moving her up the social ladder—but will she leave her equally geeky best friends (Liza Lapira and Lauren Ash) behind and abandon their standing Friday shut-in "Super Fun Night"? It may seem like an odd pairing with
Modern Family
, but
Super Fun Night
shares the same underlying sweetness and bonding. It's also funny as hell, something the Dunphys don't always nail.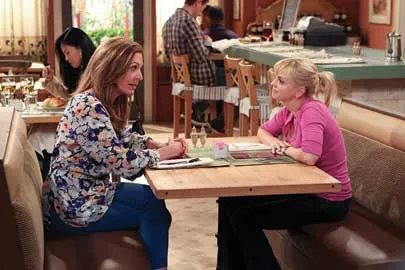 Trophy Wife
ABC, premiering Tuesday, Sept. 24
A single party girl (Malin Akerman) falls in love with and marries an older man (Bradley Whitford), much to the dismay/disgust of her best friend (Natalie Morales) and his ex-wife (Marcia Gay Harden). The cast couldn't be more comedically solid—Akerman in particular has proven herself for years on
Childrens Hospital
—and
Trophy Wife'
s writing is as sharp as ABC's best, but not too out-there, comedies (more
Suburgatory
, less
Happy Endings
). Now it just needs to overcome the show title—right,
Cougar Town
?
THE USUALS
Nothing "new" to see here.
The Goldbergs
ABC, premiering Tuesday, Sept. 24
This looks like a family sitcom from the '80s frozen in time because it's
set
in the '80s—see how ABC got around that? This postcard from the Reagan era stars Jeff Garlin, Wendi McLendon-Covey, George Segal and other people who should know better—Patton Oswalt provides the
Wonder Years
narration, no less. Sure, Garlin fires off plenty of priceless one-liners ("I talked to the guy at Sam Goody, he said it was a hip track!") and there's no canned laughter, but
The Goldbergs
is deader than disco (then, not now).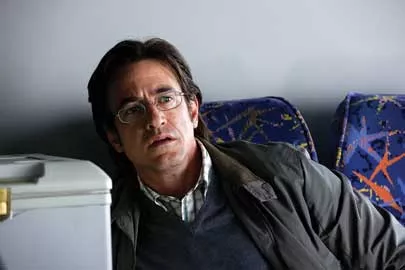 Back In the Game
ABC, premiering Wednesday, Sept. 25
Maggie Lawson (
Psych
) and James Caan (father of that
Hawaii Five-0
guy) star in
Trouble With the Curve: The Sitcom
meets
The Bad News Bears: The Next Generation
. Terry (Lawson) gave up a softball career to have a kid, disappointing father Terry Sr. (Caan), himself a failed pro baseball player. When she moves back home and the local Little League team of misfits needs a coach, it's a comedy home run! Sorry about that, as I am about this:
Steee-ricke.
Betrayal
ABC, premiering Sunday, Sept. 29
Like watching beautiful rich folks cheat on each other and stab one another in the back? Stick with
Revenge
and
Scandal; Betrayal
plays like a Lifetime movie with no end in sight (except, fingers crossed, cancellation).
The Millers
CBS, premiering Thursday, Oct. 3
A middling sitcom that forcibly overpowers its lameness with the sheer comedic force of star power: Will Arnett (
Arrested Development
), Margo Martindale (
Justified
), J.B. Smoove (
Curb Your Enthusiasm
), Mary Elizabeth Ellis (
It's Always Sunny in Philadelphia
) and Beau Bridges (brother of The Dude) work like hell to just barely pull
The Millers
out of the crapper. When news reporter Nathan (Arnett) gets a divorce, it inspires his father (Bridges) to leave his wife of 43 years (Martindale); the occasionally hilarious fallout wrecks the lives of Nathan, his sister (Ellis) and even his cameraman (Smoove). It could have been much worse (you'll get to Fox's
Dads
in a minute).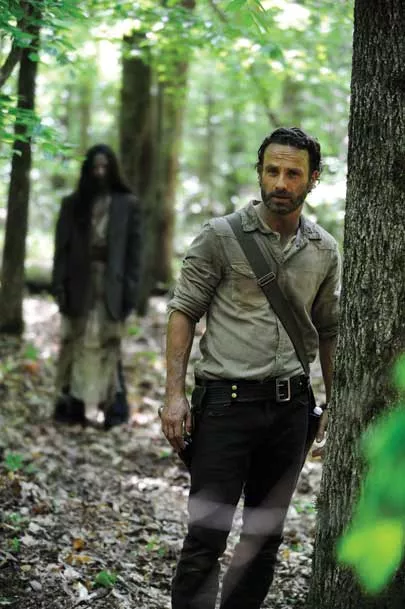 Welcome to the Family
NBC, premiering Thursday, Oct. 3
Parents Dan (Mike O'Malley,
Glee
) and Karina (Mary McCormack,
In Plain Sight
) are finally sending their daughter off to college—until she gets pregnant by her Latino, East L.A. boyfriend. His whitey-averse parents (
Desperate Housewives'
Ricardo Chavira and
Six Feet Under'
s Justina Machado) are none too happy about the situation, either. Can these two families cross their cultural barriers and get along, for the kids? More pressing, how did this not end up on ABC Family?
[image-38]
[image-39] The Originals
The CW, premiering Thursday, Oct. 3
Remember the bit in This Is Spinal Tap about the band being called The Originals until they found out there was another band across town also called The Originals, so they changed their name to The New Originals? Anyway: I'd rather watch Spinal Tap again than a Vampire Diaries spin-off.
[image-40]
[image-41] The Tomorrow People
The CW, premiering Wednesday, Oct. 9
Stephen (Robbie Amell, cousin of Arrow's Stephen Amell—follow?) is a different kind of pretty teen—but he has no idea how different until he meets up with fellow pretty teens the Tomorrow People, a genetically advanced race with powers of telekinesis, teleportation, telepathy and maybe even sweet Telecaster licks. Sounds cool, until he learns that a shadowy military operation—there's always a shadowy military operation!—is hunting down the Tomorrow People today, and tomorrow as well. As with most CW fare, TTP is more fun if you just don't think about it too hard.
[image-42]
[image-43] Once Upon a Time in Wonderland
ABC, premiering Thursday, Oct. 10
In case you didn't gather it from the title, Once Upon a Time in Wonderland (no, it's not too wordy at all) is an Alice in Wonderland-themed spin-off from ABC's inexplicable hit Once Upon a Time. The only really interesting detail about OUATIW is that John Lithgow(!) replaced Pee-Wee Herman(!!) as the voice of the White Rabbit.
[image-44]
[image-45] Enlisted
Fox, premiering January 2014
First a cop comedy, now a military comedy? Fox really is taking it back to the '70s this season. Geoff Stults (of the late, somewhat lamented The Finder) is funny enough channeling Stripes' Bill Murray, and Enlisted exhibits occasional flashes of that old Fox edge that the network was known for before it became Karaoke Central 10 years ago. But a Friday-night timeslot is still a death sentence—catch it while you can.
THE REST
How these got made, no one knows.
[image-46]
[image-47] Dads
Fox, premiering Tuesday, Sept. 17
Seth MacFarlane's live-action sitcom is already catching heat for a stereotypical depiction of an Asian woman in a schoolgirl outfit, but come on—there's sooo much more here to hate. 1. The setup (cranky fathers move back in with their wisecracking 30-something sons) is straight out of TV Land. 2. So is the grating laugh track, which is completely at odds with not only the rest of Fox's Tuesday night, but also the net's entire lineup. 3. This is the type of desperate crap star Seth Green would (and probably will) mock mercilessly on his own Robot Chicken. 4. I have a suspicion that MacFarlane produced this on a dare.
[image-48]
[image-49] Ironside
NBC, premiering Wednesday, Oct. 2
So, there's Blair Underwood as wheelchair-bound detective Robert T. Ironside, and … it's another cop procedural, just with a recognizable brand name—to a certain generation, anyway (see, kids, Ironside was a 1967-75 NBC cop show starring Perry Mason). There's no denying Underwood's onscreen charisma, and his Ironside is far more of a badass than his predecessor, but I'd rather see a Columbo reboot starring Sam Rockwell, personally.
[image-50]
[image-51] Mom
CBS, premiering Monday, Sept. 23
Can Chuck Lorre just retire already? He's made a quadzillion dollars off Two & a Half Men and The Big Bang Theory, both in perpetual reruns that prove hourly that the comedy doesn't hold up, so let's all take a break from each other, mm-kay? No, he had to crank out Mom, another disposable, canned-laughs yuck machine, starring Anna Faris as a recovering alcoholic mess of a single mom dealing with her kids, her wacky co-workers and her just-as-messy mom (Allison Janney), also a recovering alcoholic. It's not that Faris and Janney aren't good; it's that the sitcom hackery around them is so far from even "meh."
[image-52]
[image-53] Lucky 7
ABC, premiering Tuesday, Sept. 24
Seven gas-station employees become overnight millionaires when their lottery pool finally hits the right numbers; Lucky 7 juggles the stories of each winner—and one loser who, like a chump, squirreled away his dollars instead of buying tickets. Unfortunately, none of said stories are even slightly engaging, and all the soft-rock montages and touchy-feely monologues in the world aren't going to change that.
[image-54]
[image-55] Sean Saves the World
NBC, premiering Thursday, Oct. 3
Will & Grace's Sean Hayes plays a gay single dad; Reno 911's Thomas Lennon plays his boss; Alice's Linda Lavin plays Sean's mother. So, how did three such comic journeymen come to star in what looks like a parody of a sitcom? And a bad parody, at that—even the laugh track sounds noncommittal. Worst of all, NBC is using this as a lead-in to the astronomically superior Michael J. Fox Show—Sean ain't saving shit.
---
MIDSEASON
The second-string replacement series that may show up in 2014—or sooner. Or, in some merciful cases, never.
[image-56]
The 100 (The CW) Drama
In the future, 100 pretty space kids are exiled to abandoned Earth to survive, maintain perfect hair and have pensive, dewy-eyed moments.
About a Boy (NBC) Comedy
Based on the 1998 novel/2002 movie, now starring David Walton (New Girl) as a single playboy who befriends an 11-year-old boy.
Bad Teacher (CBS) Comedy
Based, for some reason, on the 2011 movie, now starring Ari Graynor (For a Good Time, Call), who's waaay funnier than Cameron Diaz.
[image-57]
Believe (NBC) Drama
A 10-year-old girl with telekinetic powers hits the road with an escaped—but innocent!—convict to help people and avoid The Man.
The Black Box (ABC) Drama
A world-famous neuroscientist (Kelly Reilly) treats patients and keeps secrets—like, of course, her own creeping mental illness.
Chicago PD (NBC) Drama
From Dick Wolf, the cop answer to Chicago Fire, which itself was the firefighter answer to Law & Order. In Chicago, if that wasn't clear.
Cosmos: A Spacetime Odyssey (Fox) Docu-Series
Neil deGrasse Tyson follows up Carl Sagan's 1980s science series on the home of educational programming … Fox?
[image-58]
Crisis (NBC) Drama
Dermot Mulroney stars in a hostage thriller about the children of Washington D.C.'s elite and power-players. No relation to Dylan McDermott's Hostages … this is so confusing.
Crossbones (NBC) Drama
A period leftover from the 2012 development season, starring John Malkovich as Blackbeard the Pirate and, still, absolutely no one else.
Friends With Better Lives (CBS) Comedy
James Van Der Beek (Don't Trust the B), Kevin Connolly (Entourage) and Brooklyn Decker (uh …) in Rules of Engagement 2.0.
Gang Related (Fox) Drama
Yet another Los Angeles cop drama—but this one has the RZA, Terry O'Quinn from Lost and a guy from The Wire. Otherwise, L.A. cop drama.
Golan the Insatiable (Fox) Animated
A powerful warrior from an alternate universe ends up in suburban Earth and befriends a surly young girl in Invader Zim: The Sequel.
[image-59]
Growing Up Fisher (NBC) Comedy
Show-killers Jenna Elfman and J.K. Simmons in a Parenthood-ish family dramedy about a blind patriarch and his kooky blond wife.
Intelligence (CBS) Drama
An intelligence operative (Lost's Josh Holloway) has a microchip imbedded in his brain, making him a human Wi-Fi super-computer. Or Jake 3.0.
Killer Women (ABC) Drama
Tricia Helfer (Battlestar Galactica) is Walker, Texas Ranger … just like her old BSG costar Katee Sackhoff on Longmire.
Lucas Bros. Moving Co. (Fox) Comedy
Twin comedians Kenny and Keith Lucas star as incompetent movers. Remember Charlie Sheen and Emilio Estevez in Men at Work? Like that.
Mind Games (ABC) Drama
Speaking of brothers, Christian Slater and Steve Zahn star as siblings running a psychological-profiling company. Never give up on TV, Christian.
[image-60]
Mixology (ABC) Comedy
Beautiful singles mingle in a high-end Manhattan bar, looking for love and decent tips. Potential to be the most insufferable series of 2014 … if it ever makes it to air.
Murder Police (Fox) Animated
From the company behind Bob's Burgers and someone who worked on Family Guy, a cartoon cop satire that may or may not live up to Adult Swim's Stroker & Hoop.
The Night Shift (NBC) Drama
Eoin Macken (Merlin), Freddy Rodriguez (Six Feet Under) and Jill Flint (The Good Wife) are good-lookin' overnight doctors.
Rake (Fox) Drama
Keegan Deane (Greg Kinnear) is a brilliant, charming asshole of a lawyer who gets things done and pisses people off. It's House Goes to Court.
Reckless (CBS) Drama
Speaking of lawyers, Anna Wood and Cam Gigandet star as opposing Southern attorneys in lust—and at war! It's The Good Wife Does Charleston.
Resurrection (ABC) Drama
When people start returning from the dead, unaged and perfectly healthy, who's going to solve the mystery? Or cue up The 4400 on Netflix?
Short-Com Comedy Hour (Fox) Comedy
Says here, "A modern take on the comedy variety series," so expect it to die and be buried sometime over the summer.
[image-61]
Star-Crossed (The CW) Drama
In E.T. meets Kyle XY meets Romeo & Juliet, a pretty Earth girl falls in forbidden love with a prettier alien boy; pretty drama ensues.
Surviving Jack (Fox) Comedy
A '90s-set coming-of-age tale, starring Connor Buckley as Awkward Teen and Christopher Meloni (Law & Order: SVU) as No-Bullshit Dad.
Undateable (NBC) Comedy
Chris D'Elia (Whitney) teaches his romantically challenged roommate and his loser friends how to date women—hopefully, none are Whitney Cummings.
Us & Them (Fox) Comedy
A would-be couple (Parenthood's Jason Ritter and Gilmore Girls' Alexis Bledel) barely tolerate their sitcom-cliché friends and families.
Wayward Pines (Fox) Drama
Carla Gugino, Matt Dillon and Terrance Howard star in a mystery-thriller about a seemingly idyllic suburban community. Is all as it appears? Of course not! There are trees in the name!
---
RETURNING & NEW CABLE SERIES
The "cool" TV shows that you'd actually admit to watching, but will more likely be whining about missing because you don't have cable. It's ironic, like rain on your wedding day.
Luther (BBC America; Tuesday, Sept. 3)
Season 3 Premiere: Idris Elba returns to being more badass than most 'Merican cops. Ironside, take note.
It's Always Sunny in Philadelphia (FXX; Wednesday, Sept. 4)
Season 9 Premiere: The Gang moves to a new network and night; find your channel at GetFXX.com.
The League (FXX; Wednesday, Sept. 4)
Season 5 Premiere: FX's other gang also moves; the funniest sports show that's not even about sports will be followed by a new (nightly!) season of Totally Biased With W. Kamau Bell, FYI.
[image-62]
Boardwalk Empire (HBO; Sunday, Sept. 8)
Season 4 Premiere: Having beaten psycho rival Gyp Rosetti, Nucky (Steve Buscemi) gets back to Atlantic City business, while Al Capone (Stephen Graham) expands his in Chicago.
Sons of Anarchy (FX; Tuesday, Sept 10)
Season 6 Premiere: Both Clay (Ron Perlman) and Tara (Maggie Siff) are in prison, leaving Jax (Charlie Hunnam) to run SAMCRO alone and polish his own white sneakers.
Derek (Netflix; Thursday, Sept. 12)
Series Debut: Ricky Gervais' new seven-episode show about a retirement-home worker is a departure from his other comedies in that it's not even remotely funny.
Haven (Syfy; Friday, Sept. 13)
Season 4 Premiere: The latest run of the Stephen-King-short-based supernatural series kicks off on Friday the 13th—ooh, scary!
South Park (Comedy Central; Wednesday, Sept. 25)
Season 17 Premiere: Have Trey Parker and Matt Stone run out of ideas after 16 years? Hell, I ran out of ideas after 16 blurbs (see above).
[image-63]
Eastbound & Down (HBO; Sunday, Sept. 29)
Season 4 Premiere: The real final season for Kenny Fucking Powers (Danny McBride) and the most underrated HBO comedy ever … sigh.
Hello Ladies (HBO; Sunday, Sept. 29)
Series Debut: Gawky Ricky Gervais cohort Stephen Merchant attempts to hang with the beautiful people of Hollywood—needless to say, it goes terribly/hilariously.
Homeland (Showtime; Sunday, Sept. 29)
Season 3 Premiere: Brody (Damian Lewis) is on the run; Carrie (Claire Danes) is shattered and cry-face-y; Saul (Mandy Patinkin) is, well, pretty much the same as ever.
Masters of Sex (Showtime; Sunday, Sept. 29)
Series Debut: Michael Sheen and Lizzy Caplan star as famed sexuality researchers William Masters and Virginia Johnson, so expect gratuitous nudity and sex—yay, premium cable!
American Horror Story: Coven (FX; Wednesday, Oct. 9)
Season 3 Premiere: This season is about modern-day (and 1830s) witches in New Orleans, with all of your favorite AHS repertory players (minus Connie Britton and Dylan McDermott) returning.
[image-64]
The Walking Dead (AMC; Sunday, Oct. 13)
Season 4 Premiere: Once again, the zombie soap's 16-episode season will be split between eight episodes this year and eight next February. On the upside: More walker swarms than ever!
Doctor Who (BBC America; Saturday, Nov. 23)
50th Anniversary Special: This is such a big deal, it's being broadcast simultaneously around the world to avoid Internet spoilers. Oh, you geeks are adorable.
Ripper Street (BBC America; Sunday, Dec. 1)
Season 2 Premiere: Since this period drama is back for a second season, it's safe to say they haven't yet caught Jack the Ripper. Don't worry; no geek interest here.
Treme (HBO; Sunday, Dec. 1)
Season 4 Premiere: Only five more episodes and Treme is gone forever. After that, you'll have another show besides The Wire to yammer on about endlessly to strangers at parties.
RETURNING SERIES
The 2013-14 season premiere dates for your old network favorites. If it's not listed here, it was canceled. Sorry, someone had to break it to you.
Wednesday, Sept. 11
The X Factor (Fox)
Monday, Sept. 16
Dancing With the Stars (ABC)
Bones (Fox)
Tuesday, Sept. 17
New Girl, The Mindy Project (Fox)
Wednesday, Sept. 18
Survivor (CBS)
Friday, Sept. 20
Last Man Standing, The Neighbors, Shark Tank (ABC)
Monday, Sept. 23
Castle (ABC)
How I Met Your Mother, 2 Broke Girls (CBS)
The Voice (NBC)
Tuesday, Sept. 24
NCIS, NCIS: Los Angeles, Person of Interest (CBS)
Chicago Fire (NBC)
Wednesday, Sept. 25
The Middle, Modern Family, Nashville (ABC)
Criminal Minds, CSI (CBS)
Revolution, Law & Order: SVU (NBC)
Thursday, Sept. 26
Grey's Anatomy (ABC)
The Big Bang Theory, Two & a Half Men, Elementary (CBS)
Glee (Fox)
Parks & Recreation, Parenthood (NBC)
Friday, Sept. 27
Undercover Boss, Hawaii Five-0, Blue Bloods (CBS)
Saturday, Sept. 28
Saturday Night Live (NBC)
Sunday, Sept. 29
Once Upon a Time, Revenge (ABC)
The Amazing Race, The Good Wife, The Mentalist (CBS)
The Simpsons, Bob's Burgers, Family Guy, American Dad (Fox)
Thursday, Oct. 3
Scandal (ABC)
The Vampire Diaries (The CW)
Monday, Oct. 7
Hart of Dixie, Beauty & the Beast (The CW)
Tuesday, Oct. 8
The Biggest Loser (NBC)
Supernatural (The CW)
Wednesday, Oct. 9
Arrow (The CW)
Friday, Oct. 25
Grimm (NBC)
The Carrie Diaries (The CW)
Friday, Nov. 8
Raising Hope (Fox)
2014?
Community (NBC)