Page 3 of 6
Betrayal
ABC, premiering Sunday, Sept. 29
Like watching beautiful rich folks cheat on each other and stab one another in the back? Stick with
Revenge
and
Scandal; Betrayal
plays like a Lifetime movie with no end in sight (except, fingers crossed, cancellation).
The Millers
CBS, premiering Thursday, Oct. 3
A middling sitcom that forcibly overpowers its lameness with the sheer comedic force of star power: Will Arnett (
Arrested Development
), Margo Martindale (
Justified
), J.B. Smoove (
Curb Your Enthusiasm
), Mary Elizabeth Ellis (
It's Always Sunny in Philadelphia
) and Beau Bridges (brother of The Dude) work like hell to just barely pull
The Millers
out of the crapper. When news reporter Nathan (Arnett) gets a divorce, it inspires his father (Bridges) to leave his wife of 43 years (Martindale); the occasionally hilarious fallout wrecks the lives of Nathan, his sister (Ellis) and even his cameraman (Smoove). It could have been much worse (you'll get to Fox's
Dads
in a minute).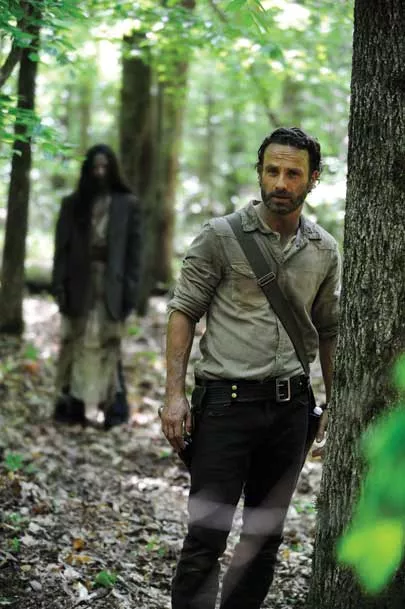 Welcome to the Family
NBC, premiering Thursday, Oct. 3
Parents Dan (Mike O'Malley,
Glee
) and Karina (Mary McCormack,
In Plain Sight
) are finally sending their daughter off to college—until she gets pregnant by her Latino, East L.A. boyfriend. His whitey-averse parents (
Desperate Housewives'
Ricardo Chavira and
Six Feet Under'
s Justina Machado) are none too happy about the situation, either. Can these two families cross their cultural barriers and get along, for the kids? More pressing, how did this not end up on ABC Family?
[image-38]
[image-39] The Originals
The CW, premiering Thursday, Oct. 3
Remember the bit in This Is Spinal Tap about the band being called The Originals until they found out there was another band across town also called The Originals, so they changed their name to The New Originals? Anyway: I'd rather watch Spinal Tap again than a Vampire Diaries spin-off.
[image-40]
[image-41] The Tomorrow People
The CW, premiering Wednesday, Oct. 9
Stephen (Robbie Amell, cousin of Arrow's Stephen Amell—follow?) is a different kind of pretty teen—but he has no idea how different until he meets up with fellow pretty teens the Tomorrow People, a genetically advanced race with powers of telekinesis, teleportation, telepathy and maybe even sweet Telecaster licks. Sounds cool, until he learns that a shadowy military operation—there's always a shadowy military operation!—is hunting down the Tomorrow People today, and tomorrow as well. As with most CW fare, TTP is more fun if you just don't think about it too hard.
[image-42]
[image-43] Once Upon a Time in Wonderland
ABC, premiering Thursday, Oct. 10
In case you didn't gather it from the title, Once Upon a Time in Wonderland (no, it's not too wordy at all) is an Alice in Wonderland-themed spin-off from ABC's inexplicable hit Once Upon a Time. The only really interesting detail about OUATIW is that John Lithgow(!) replaced Pee-Wee Herman(!!) as the voice of the White Rabbit.
[image-44]
[image-45] Enlisted
Fox, premiering January 2014
First a cop comedy, now a military comedy? Fox really is taking it back to the '70s this season. Geoff Stults (of the late, somewhat lamented The Finder) is funny enough channeling Stripes' Bill Murray, and Enlisted exhibits occasional flashes of that old Fox edge that the network was known for before it became Karaoke Central 10 years ago. But a Friday-night timeslot is still a death sentence—catch it while you can.