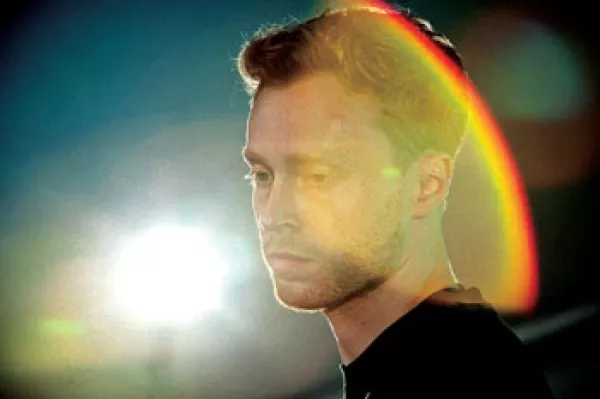 To get technical about it, Drew Lustman's encounters with electronic music predate him having an age.
Back when Lustman's mother was pregnant with him, his father placed headphones on her belly so that the soon-to-be child—then some four months in utero—could experience work from German avant-garde/electronic composer Karlheinz Stockhausen and rare cassettes that contained what Drew calls "electronic meanderings." Now 29 years old and better known as FaltyDL, electronic music of several hues has become Lustman's specialty. Sadly, he totally denies the effects of any prenatal grooming.
"I think it's an absolute coincidence, because there's no reason why I would recall any of that [electronic music] whatsoever," says the Brooklyn resident, Connecticut native and frequent Barcelona visitor. "I was not even a fully formed human being yet, so I think even the notion is pretty ridiculous."
By the time electronic music re-entered his life and he could actually understand it, Lustman was already a veteran performer. Starting from a single-digit age, he's gone on to play French horn, Rhodes piano, timpani, xylophone, trumpet, triangle and upright bass for various projects, including Klezmer and Latin percussion bands. Then, as a teenager in the late 1990s, a friend introduced him to Aphex Twin's Selected Ambient Works 85–92. Aphex's eccentric technological creations left deep divots in Lustman's psyche, even though he has trouble encapsulating why he enjoys the musician born Richard D. James so much.
"That's like trying to describe why I like mustard; it just tastes so good," Lustman says. "[Ambient Works] sounded very un-self-conscious to me. It sounded like someone who's making something because they really enjoyed doing it." Miles Davis (whom Lustman heard a tad earlier), Squarepusher and DJ Shadow also colored the path for FaltyDL's musings.
After growing tired of the politics and dynamics of bands, Lustman began concentrating on his work as FaltyDL circa 2005. In January, the venerable Ninja Tune released Hardcourage, his third record under the handle. Lustman is very much a musician who focuses on channeling tender emotions and artsy ambitions that don't serve as "DJ-tool-type tracks," as he says. Falling in love—and lust—with his girlfriend while shaping Hardcourage had a massive effect on the album. The result is sweet, pensive chill-out music ripe for a quiet afternoon alone, even while FaltyDL has generated more kinetic, dance-oriented material in the past. "I'm just trying to get back to where I was—a place of innocence and excitement about making music," Lustman says.
FALTYDL
w/ James Blake
The Depot
400 W. South Temple
Saturday, April 27, 7 p.m.
21+ $18, under 21 $20