Page 2 of 3
Office Space at Exoro
In an August 2014 email, shortly after campaign volunteer (and Exoro employee) Dina Blaes asked Rep. Justin Miller to hand over Salt Lake County Mayor Ben McAdams' campaign books, Miller sent a short but incendiary response to his then-boss. "I have concerns about moving Andrew [Roberts, campaign consultant] and the Mayor Campaign [staff] over to Exoro. They are a county contractor, and one that receives funds sans the open contracts and procurement process. I believe this places an unnecessary risk upon you and your future as well (sic) shines a light upon the relationship with Exoro and the Mayor's office."
Deputy Mayor Nichole Dunn sounded a note of caution the following day in an email she sent to McAdams, her husband, Donald, and Exoro's managing partner Maura Carabello.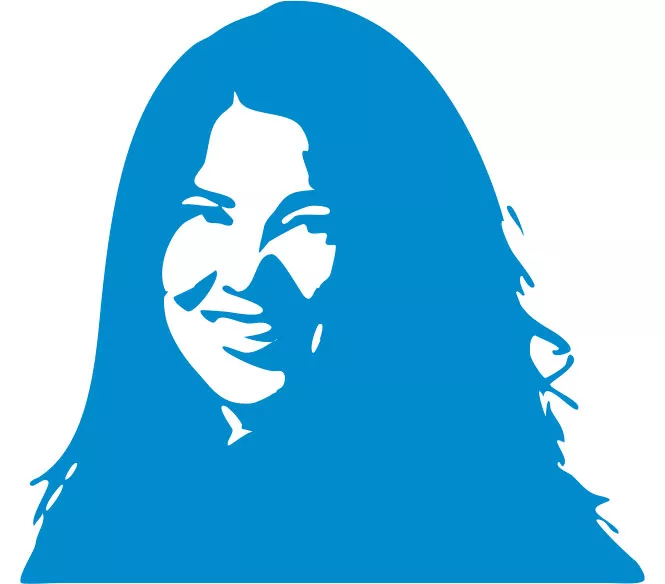 Exoro Group's Maura Carabello
"We probably do need to be careful as Exoro is a contractor and can't contribute more than $100. Dina can volunteer but office space may be an issue."
McAdams thanked Miller for raising the concern but noted in an email that he carefully followed all county regulations regarding campaign expenditures. He said that he was moving his campaign office to Exoro after he and Carabello had agreed he would "pay fair market value for office space and related expenditures."
When a City Weekly reporter recently spoke by phone to Miller, he said he recognized the damage his email would do to McAdams, a man he had helped get elected. "It was one of the hardest things I've done, because I admired Donald, I admire Mayor McAdams. Sending that type of email changes relationships and dynamics, and realizing who I was arguably making a claim on had real implications. So it wasn't something I just did. It's something I struggled [with] and still struggle with today."
Despite those struggles, he did not provide further details to support the allegations contained in his wrongful-termination suit, in which he accused McAdams of everything from bribery to federal racketeering. He further alleged financial links between Donald Dunn and Exoro. The notice of claim sought either $750,000-plus, or, if they settled, $250,000-plus from the county. "Everything we have is outlined in the notice of claim," he said. "I assume there's more."
Utah Department of Commerce records show no mention of Donald Dunn in Exoro's corporate history, nor has Miller provided any evidence to support his claims linking the Dunns with the Exoro Group. Nevertheless, longtime county contractor Exoro does enjoy a close relationship with the McAdams' administration.
Founded in 2003 by LaVarr Webb and Maura Carabello, the Exoro Group has evolved into a powerful policy advocacy and public-affairs agency. Carabello describes the agency as bipartisan: "We only work on hearts-and-minds issues." Webb cut financial ties with Exoro several years ago.
In March 2014, the Exoro Group won a $100,000 contract from Salt Lake County to work on township and incorporation issues. McAdams says that Exoro had won multiple competitively bid contracts with Salt Lake County for nearly a decade.
Carabello wasn't impressed by Miller's attempt to rope her agency into his termination from the county. When she read his notice of claim, she says, "It really looked like the traditional spitball that gets thrown up at the wall to see what splats." Carabello says, because her company is so heavily involved in politics, it has to follow "best practices" at all times.
She says it's easy to fact-check that she and Donald Dunn "have never been partners, he's never had an interest in Exoro, never shared ownership."
But it's not to say that Carabello and Donald Dunn, two friends for 15 years, don't have connections. Donald subcontracted with Exoro to raise funds for Count My Vote, billing the campaign directly, Carabello says, for his $55,000 in fees. Exoro handles the Utah part of a campaign for nonprofit Fuel Freedom Initiative (FFI), which seeks to decouple American consumption from Middle Eastern oil. Dunn worked for FFI as its development director and fundraiser, but the connection there actually came through a longstanding friendship with former Deseret News chief and FFI president and chief executive Joe Cannon.
Dunn recently left FFI and set up The Opinion Group, which he runs from offices he sublets from the Exoro Group. Donald Dunn is a volunteer adviser to McAdams.
In a quest to cut expenses, McAdams says he had Exoro employee and volunteer Dina Blaes review his books. "She is a longtime supporter of mine and volunteered for my campaign," McAdams says. "And, quite frankly, she was somebody who was more detail-orientated and not sloppy, like Justin."
McAdams himself needed an office separate from the county, a "cubby hole" to store signs, where he could make phone calls or conduct interviews unrelated to his governmental work, and, like Dunn, agreed to rent space from the Exoro Group, even though the county had a contract with the agency. "County procurement says I can't accept an in-kind contribution in excess of $100 from someone who has a county contract," McAdams said. "So [Exoro] charged a fair-market value."
It was that decision that Miller red-flagged in an email.
Carabello is a McAdams' supporter and was brought in to work on his campaign in August 2014. She makes it clear, however, that she and her chief administrative officer, Blaes, worked simply as volunteers for McAdams.
Not only did Blaes volunteer with bookkeeping assistance, but she and Carabello also committed to a more formal position in McAdams' fundraising machine. Carabello, Dunn and Blaes signed up as incorporators on Oct. 6, 2014, of Ben's Leadership Political Action Committee, while, on the same day, Dunn, Blaes and McAdams' wife incorporated a nonprofit called Ben McAdams for Mayor, formed to "solicit or receive funds" to advocate for McAdams' re-election.
Carabello says to remember that she and Blaes were brought in to make order from Miller's chaos. "Because of our experience in managing and organizing political efforts, we felt like it was critical to start fresh by establishing new entities, systems and documents," she says. She is proud of her work on McAdam's campaign. "I wish more people were involved in shaping our civic dialogue, and I'm very proud of my support of Mayor McAdams."
One casualty of the Miller affair appears to have been Exoro, whose contract was not renewed in March 2015, despite there being an option in the contract for another two years. When asked why, Salt Lake County District Attorney Sim Gill said, "Sometimes these contracts are renewed, sometimes they aren't. This wasn't."