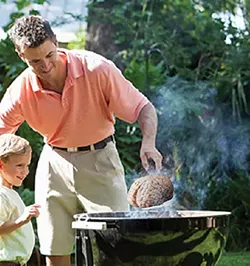 8. "This Video of a Limbless Son Playing Catch With Dad Will Literally Break Your Heart"
7. "Wife Surprises Him on Father's Day With a Blow Job—at This Trendy Salon!"
6. "233 Reaction Gifs to New Father's Day Tie"
5. "How Caitlyn Jenner Missed Out on Mother's Day AND Father's Day"
4. "This One Hannibal Hack Could Change Dad's BBQ Technique Forever!"
3. "Daughter Forgets Father's Day. What Happens Next Proves All Girls Are Horrible"
2. "You'll Never Guess How Bill Cosby is Spending Father's Day"
1. "8 Clickbait Father's Day Articles to Avoid"