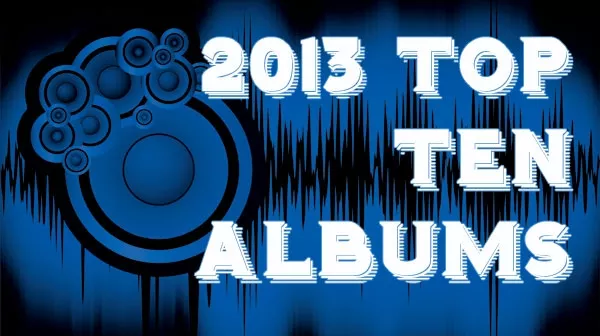 When I find a new musician or band that I like, I tend to get a little obsessive. When I'm not playing their album over and over, I'm humming one of their songs while I'm taking a walk, doing the dishes or driving down the freeway. If I get a song in my head, I don't try to exorcise its melody from my brain; instead, I listen to it repeatedly until the hunger is satisfied.
This list of albums—from national and local acts alike—aren't ranked. I included them because they all made an impact on me in some way this year and earned repeated listens. Most of them were exactly what I needed to hear at the time—and maybe at least one of them is exactly what you need to hear, too.
Janelle Monáe, The Electric Lady
With her signature pompadour, swagger and incredible voice, this tuxedo-wearing lady sang her way right into my heart with
The Electric Lady
. A sprawling concept album (continuing the adventure story of Monáe's android alter ego, Cindi Mayweather), it has a little bit of everything: longing R&B ballads, infectiously soulful feminist anthems and funky dance numbers. Monáe has proven she's in full command of her richly painted worlds and characters. Many words could probably apply to this unequaled artist's style—"flair," "moxie" and "panache" come to mind—but above all, Janelle Monáe is
electric.
JMonae.com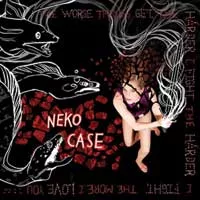 Neko Case, The Worse Things Get, The Harder I Fight, The Harder I Fight, The More I Love You
Not counting the song "Hold On, Hold On" (from
Fox Confessor Brings the Flood
), this album was my first real introduction to Neko Case's work, and boy, did it make me realize how much I'd been missing out on. I'll never forget her performance at Red Butte Garden during the summer, where, as much as it probably sounds like a cliché, I felt like she was singing directly to me. With her powerful, instantly recognizable voice and cryptic, symbolism-heavy style of songwriting, Case deftly weaves her tales with a sure, intrepid hand.
NekoCase.com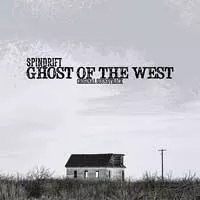 Spindrift, Ghost of the West
I've been a fan of Spindrift since I discovered
The Legend of God's Gun
. But where that album was a sexy, bloody, grindhouse bullet-fest,
Ghost of the West
was inspired by the true history of the West and the stories of the real people who lived there. Spaghetti Western guitar, trumpet and plenty of whoops and hollers from the band members make this album a loving tribute to the musical identity of the mysterious region, with frontman Kirpatrick Thomas' brawny baritone powering it all into the sunset; Spanish and even Hawaiian influences can also be heard as a fun twist.
Ghost of the West
gives the listener a rich view of the past—smoke, grit and dust included.
SpindriftWest.com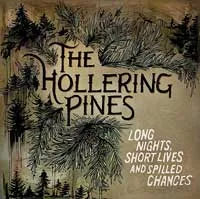 The Hollering Pines, Long Nights, Short Lives & Spilled Chances
This new direction for familiar local faces Kiki Buehner, Marie Bradshaw and Dan Buehner is nothing short of magical, with The Hollering Pines' electric-based instrumentation—greatly supplemented by the work of multi-instrumentalist Dylan Schorer—providing a sound that's as lush as the flawless harmonies of their two female vocalists. The album's more serious subject matter—about two-timing spouses, absent parents and love being tested—gives it satisfying bite, but there's plenty of breeziness, too, even if that breeze is a tad chilly.
TheHolleringPines.com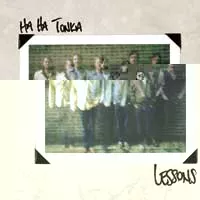 Ha Ha Tonka, Lessons
Packed into The Garage with a couple hundred other people, Missouri folk-rock quartet Ha Ha Tonka's show in September was one of the highlights of my 2013 concert résumé. The band members themselves couldn't keep from grinning for most their set, as they harmonized and played their instruments with all the fire, soul and joyful energy that make their performances so memorable. Ha Ha Tonka's set included songs from
Lessons
, which, with the addition of strings and more filled-out instrumentation, is the biggest-sounding release from the band yet. The songs themselves are often sobering, about getting older and refusing to passively submit to mediocrity.
HaHaTonkaMusic.com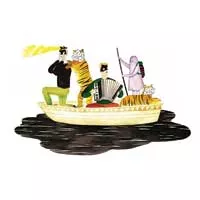 Man Man, On Oni Pond
When I first heard it, this album didn't sit right with me. I thought the instrumentation was too zany, the lyrics too purposefully weird. But over the next few days, I found that the earworm-y songs were getting stuck in my head. Suddenly, I realized that
On Oni Pond
and, more importantly, Man Man, had won me over. I learned to appreciate the album's many catchy layers of xylophone, piano, trippy percussion, strings and sizzling horns, as well as the experimental band's twisted sense of humor. Some of it might be manically silly, but
On Oni Pond
also surprises with emotionally charged and astute observations about life's intricacies.
ManManBand.com
Rotten Musicians, Rotten Musicians Turn Into Zoo Animals & Terrorize the Town in a Good Way
The new album from local nerdy hip-hop outfit Rotten Musicians is colorful, often beautiful, utterly refreshing and a total blast to listen to. Rotten Musicians couldn't have chosen a better time to release it than December, as it provided a much-craved breath of fresh air to counter Utah's freezing cold and polluted fishbowl. A blend of animal sounds, short educational lectures and solid rhymes,
Rotten Musicians Turn Into Zoo Animals
is bursting with all the sunshine, steamy jungles and exotic creatures of the faraway locations found in its 20 tracks.
RottenMusicians.bandcamp.com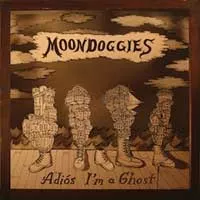 The Moondoggies, Adiós, I'm a Ghost
At its core, this album just seems like straightforward, woodsy Americana, but then at the edges, things start to get a little fuzzy and dreamlike—and that's what caught my ear when I first heard it. It has a cool concept, too: thinking about the afterlife from the point of view of a ghost. Several layers of guitar, tight percussion, warm vocals and lots of organ combine for a sound that seems like it's created by 10 people instead of five.
MoondoggiesMusic.com
Deerhunter, Monomania
Like many people, I was mesmerized by Deerhunter's appearance on
Late Night With Jimmy Fallon
in April. Frontman Bradford Cox looked like he'd been hit by a truck, his lipstick was smeared around his mouth and on his teeth, his black wig was in disarray and his left hand was bandaged and bloody and apparently missing some chunks of finger. Turns out, the freaky finger thing was only a stunt, but it inspired a can't-look-away kind of fascination that also translates to Deerhunter and their unique brand of fuzz rock. This album is a sweaty fever dream that insinuates its way into your brain.
4AD.com
The Pentagraham Crackers, Live From the Palace of Payne
Since it was recorded live, without any fancy trappings, this album from The Pentagraham Crackers captures all the blistering, raw power of the cowpunk quartet's country/surf/garage-punk sound. The percussion is tight, the two guitars wail and moan, and frontman Nick Neihart's voice has the ability to oscillate between ragged Iggy Pop yells and Nick Cave-esque spookiness. This album wins double points, too: Not only was it one of my favorites this year, but "Danger Blues," with all its haunting darkness, was one of my favorite songs of the year.
ThePentagrahamCrackers.bandcamp.com
Twitter: @VonStonehocker