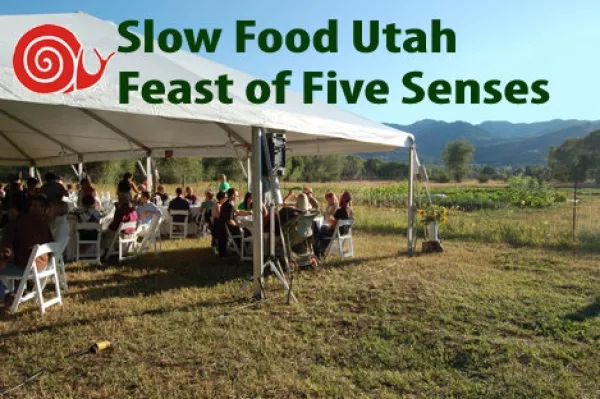 Use Your Senses
On Sunday, Sept. 16, at 5:30 p.m., Slow Food Utah will host the eighth-annual Feast of Five Senses at the Alta Club (100 E. South Temple). To support Slow Food Utah's micro-grant program and wide range of programs, eight local celebrated chefs will use the bounty of Utah's local food producers and artisans in what promises to be an extraordinary evening of delicious food and conviviality. The chef lineup is: Kassie Little (Liberty Heights Fresh), Greg Neville (Lugano), Ethan Lappe (Caffe Niche) Nathan Powers (Bambara), Phelix Gardner (Finca), Brian Edwards (Alta Club), Amber Billingsley (Vinto) and Romina Rasmussen (Les Madeleines). In addition, Uinta Brewing Co. will offer beer pairings, and Libation LLC's Francis Fecteau will pair wines with each course. The cost for dinner is $85 per person, and $35 for the optional beer and wine pairings. Seating is limited and reservations are required. To purchase your ticket, go to SlowFoodUtah.org.
New Steampots at Joe's
Joe's Crab Shack (65 E. 9400 South, Sandy; 7277 Plaza Center Drive, West Jordan) has added a couple of interesting new steampots to its fishy menu, taking customers on a journey through the Arctic, Oceania and Pacific waters. The new Santolla steampot and Arctic Bay steampot highlight Antarctic king (Santolla) crab, Alaskan queen crab and green-lip mussels from New Zealand, all seasoned with, in my opinion, one of humankind's best-ever inventions: Old Bay Seasoning. Also new to Joe's menu is the KJ steampot, which features Alaskan snow crab, seared scallops and mussels served in a light Kendall Jackson wine sauce with garlic, pepper and citrus. Visit JoesCrabShack.com for more information.
Leave the Tailgating to Marriott
The Marriott University Park (480 Wakara Way) hosts tailgating for Utes home games this season in the Marriott's lower parking lot. Tailgating begins three hours before game time, and each $5 ticket includes parking, buffet (hamburgers, hot dogs, chips), shuttle service to/from the stadium entrance, games, music and more. There's also a cash bar with $3 drink specials. Call 801-581-1000 for more info.
Quote of the week: One man's fish is another man's poisson. —Carolyn Wells