Page 3 of 4
May the Best Firm Win
Shurtleff was comfortable in selecting the firms on a no-bid process. An open bid process, with an official request for proposals, is not legally required by the attorney general.
"We didn't send out a request for proposals," Shurtleff says. "We looked at law firms and requested them to submit information. To decide who has expertise, what the fees are going to cost us …" Shurtleff believes the inclusion of Garretson—a lawyer from Ohio—as a partner with Siegfried & Jensen's Steele was a big selling point in selecting the Garretson Steele law firm, which court documents list as being located at the same address as Siegfried & Jensen.
"Garretson is renowned for his damage models and they would cover his fees." Shurtleff says. Garretson's damages model is a formula for calculating personal injury from complex Medicaid documents. Shurtleff estimates that with the cost of analysis and work with expert witnesses, for Utah to re-create a damage model on its own similar to Garretson's would have cost upwards of $1 million.
"In this case, [Garretson Steele] were the best qualified and charged the least. That way, we would get more out of recovery for the state of Utah," Shurtleff says.
But, despite such a sterling recommendation for the Garretson Steele law firm, the question remains: What other firms were in the running? Hintze recalls communicating with five firms, including Garretson Steele. The potential candidates to represent Utah, Hintze says, were some of the large national firms representing other states in similar mass torts against the defendant pharmaceutical companies.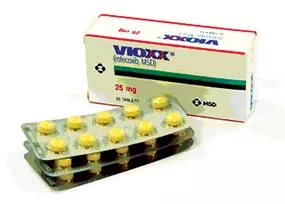 Yet, of the four other firms, only one was approached directly by the State of Utah Attorney General's Office, Hintze says. That firm was Seattle-based Hagens Berman Sobol Shapiro LLC. The other four, including Garretson Steele, heard about Shurtleff's search and approached the Utah office themselves. Yet, while Hintze lists the Seattle firm as topping the list of firms approached for the Zyprexa and Vioxx work, senior partner Steve Berman says they never had a real shot at the contracts. Utah officials never mentioned Zyprexa, he says.
City Weekly could not reach the contending Gallagher Law Firm in Houston, but did connect with the other firms.
Patrick O'Connell, of Austin, Texas-based Baron & Budd, remembers meeting with Shurtleff. "Oh, yes, we had a very pleasant meeting," O'Connell says, adding it was entirely informal. O'Connell feels he got a fair shake but didn't consider the Garretson damage model to be so unique. "Well, most firms have damage models. It's not like they're proprietary," he says.
Seattle's Berman believes that if Siegfried & Jensen's case affiliates Garretson Steele had an elaborate model for the personal-injury component of the Zyprexa and Vioxx cases, they were still missing another part of the equation: a purchaser-damages model. A purchaser-damages model would help to calculate loss by the specific purchaser—in this case Medicaid—for whom the firms ultimately were recouping money.
Berman believes his firm's expertise in the damage cases helped land it a contract representing the state of Connecticut in its case against Zyprexa. Berman says they had a strong sales pitch for Utah; he just wishes they had gotten the chance to make it.
"To my knowledge, we never had a chance for Utah's work," Berman says. While Hintze says Berman's firm was the first and only one Utah approached directly as possible outside counsel, Berman remembers differently. He says Utah representatives had spoken to his firm about doing related Average Wholesale Price (AWP) cases that Utah was also bringing. AWP cases are brought against pharmaceutical companies that have allegedly gouged state Medicaid systems with overpriced drugs.
Berman's firm declined this work. As for the Zyprexa contract—the type of case for which Berman's firm had already been selected from eight other candidates for Connecticut's contract—Berman responds by e-mail "maybe the [Utah] Attorney General posted a request for proposals, but I didn't see it." Berman recalls Shurtleff's office speaking of the Vioxx case as well as the AWP, but says his firm never had a chance to bid for that work.
The AG's Hintze says Berman likely forgot the phone call, as it was in 2005. He says his paperwork shows Berman's firm on the list of candidates. Hintze says he did not personally oversee all the details of the communication.