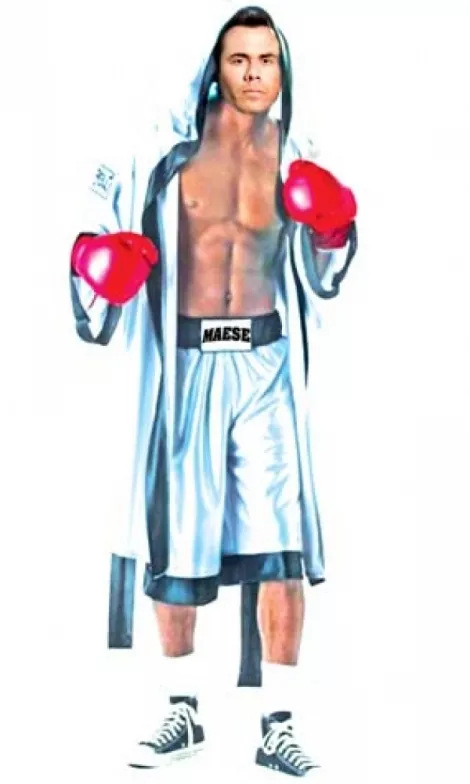 Lohra Miller stood on the sidelines waiting for Sheriff's deputies manning a battering ram to bash down a house door. A prosecutor for the Cottonwood Heights community in southeast Salt Lake County, Miller had recently announced her candidacy for the Republican nomination for county district attorney. It was April 5, 2006, two weeks before the Republican county convention. The TV cameras were ready. It was go time. Miller would be seen in blazing glory on the evening news, directing a raid on an alleged prostitution ring operating across the street from a high school LDS seminary.
What could possibly go wrong?
Sure, there were a few who called the raid on the Doll House escort agency an election stunt. Democratic candidate for district attorney (and Miller's future opponent), Salt Lake City prosecutor Sim Gill, had conducted a high-profile raid of an adult video store just a few weeks before. But after the 2006 district attorney's election, Miller's case should have faded away. By then, plea deals would have been offered to operators of the alleged Cottonwood Heights cathouse; felony charges of exploiting prostitutes and organized crime would have been reduced to a couple of misdemeanors and a small fine. That should have been the end of it.
But Miller didn't count on who was behind the door: Steve Maese. A 31-year-old banker who changed course a few years back—divorced, quit his bank job and opened an escort service—Maese was so convinced he was used as a pawn in the district attorney election, he has spent every waking moment since the raid plotting to bring Miller down.
As Miller likely has long suspected and as Maese acknowledges publicly in this story, he was the one who hired a private investigator to dig through Miller's trash, secretly place a GPS tracking device on her husband's car, videotape the exterior of the district attorney's South Jordan home and turn the resulting investigation over to Salt Lake City news outlets earlier this year.
Two years after the raid on the Doll House, the case continues to haunt Miller. It also plagues Maese, former co-owner of the Doll House. The showdown between the two combatants is sucking others in its undertow. So far, the toll includes two of Maese's friends: Kent Morgan and Kelly Ann Booth.
Morgan—a craggy 24-year veteran of the district attorney's office known for prosecuting murder cases—was recently fired by Miller over his friendship with Maese. Booth—a rising star in the Salt Lake County Democratic Party groomed to take over the east-bench House seat of retiring state Rep. Roz McGee—saw her bid for the Legislature torpedoed when her engagement to Maese was publicized.
Maese says hiring a private eye to tail the district attorney was his way of pushing back against what he considers an abuse of prosecutorial power.
"My life has been torn apart for two years because of a personal vendetta," says Maese, who contends Miller manufactured a case against him to bolster a district attorney resume that contained no felony prosecutions. He is scheduled to go to trial this summer on four charges of exploiting a prostitute, one count of money laundering and one count of engaging in a pattern of criminal activity.
"You fight back any way you know how when you're in a fight for your life," Maese says, noting all tactics he and his private investigator used were legal.
That sentiment may be mutual. It appears that Maese isn't the only one who has decided to fight in the press instead of the courtroom. Over the past two months, material leaked to reporters has provided headlines damaging Maese and Morgan ("Is There A Link Between Ousted Attorney And Alleged Prostitution Ringleader?"
The Salt Lake Tribune
, April 25) to equal those Maese planted against Miller ("Documents Show D.A. Ran Law Business for Years Without A License,"
The Salt Lake Tribune
, March 20).
Like his friend Maese, fired Deputy District Attorney Morgan claims his old boss is using her power as the county's top law official to settle a personal score and "tar the rival that made her look bad."
District Attorney Miller isn't talking. But she must have had occasion in the past two years to rethink the decision to bash down The Doll House door.