Page 3 of 4
Beds vs. Bars
While criminal-justice experts grapple with a lack of both jail and treatment space, some believe there might be a solution for both issues, one that lies with the vacant Oxbow Jail at 3148 S. 1100 West, in South Salt Lake. The jail has been shut down since 2002. One might imagine the mothballed facility is crumbling away, but a recent tour suggests otherwise. A custodian with a heavy set of keys opens several doors and flips on light switches to reveal long, clean hallways, vacant guard stations with functioning surveillance cameras, and a kitchen stocked with clean ovens and baking equipment. The whole facility has the feel of an elementary school opened in summer just before school begins again: empty, but not decrepit.
"[Salt Lake County] Mayor [Peter] Corroon once asked me how fast we could get this back up and running," Salt Lake County Sheriff's Office's Rollin Cook says. "I told him 48 hours if we needed to." Last year, the state Criminal Justice Advisory Committee, made up of county government leaders, legislators and members of the judiciary, had unanimously pushed for Oxbow to reopen.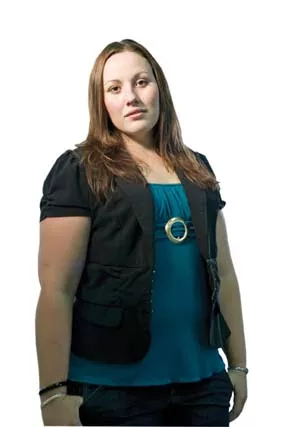 Corroon earmarked $700,000 for retrofitting the facility, but that money was diverted from the proposed budget by Crockett and shuttled into creating another panel—the Social Justice Master Plan committee. Its mission is to further study treatment and jail options.
The county jail now releases an estimated 600 to 800 inmates a month due to overcrowding. A frustrated Sheriff's Office imagined Oxbow would be a win-win arrangement, with 560 new beds taking pressure off the main facility. At the same time, at least 200 of these beds would be available for drug treatment for lower security inmates.
Cook is willing to collaborate more with politicians and other stakeholders, but he questions the need for yet another committee. "I don't mean for this to be a political answer," Cook says. "But we're always willing to partner with everybody to look for solutions. We really need action right now. We've done enough planning, we really need to start moving forward."
County Sheriff Jim Winder has long lobbied to reopen Oxbow. He contends this would add another level of treatment in between the minimum-maximum security county jail and the community. It would also help court-ordered therapy succeed by having jail space for leverage against those who don't comply with the terms of their sentence.
"You have to have jail beds that can act as a deterrent—as the hammer," Cook says. "So that when somebody is in a treatment center there is a jail bed for them to go into or that threat of a jail bed. Right now we don't even have that, people aren't staying, it's a revolving door of people getting booked in and going right back out."
Cook, like others involved in treatment and criminal justice, recognizes that with an ever-expanding jail population and drug problem, the solution isn't merely jail vs. treatment space.
"It's a combination of both. And, right now, we don't have either. We don't have jail beds, and we don't have enough treatment inside the facility or in the community to help out."
The county currently contracts residential treatment with 16 agencies and 30 different programs in the valley. But Patrick Fleming, director of Salt Lake County substance-abuse services, sees the problem as just being too little of a good thing.
"We have 370 beds for residential and detox services and a four-month-long waiting list," Fleming says. "People tend to re-offend when they wait that long." Fleming intends on proposing the County Council earmark enough money to nearly double the county's existing residential bed space, adding 320 more slots. Estimated price tag: $13 million. It's a heavy investment, with Fleming acknowledging residential treatment isn't a cure-all, but just another piece of the criminal-justice formula.
"The judges a lot of times don't feel comfortable putting some [offenders] into community-based treatment," Fleming says. "So they feel safer putting them into county jail. The piece that's got to happen is that treatment starts when they are in jail and continues on when they are released into the community."
This kind of holistic approach, Fleming says, means increasing continuous-treatment options, providing inmates with good job skills and finding them a place to land when they get out of jail.
Increasing the variety of community-treatment options, Fleming says, can help best match programming for different individuals, like addicted mothers.
"If you put a mom with two kids inside a county jail for a year, it will cost $30,000 and $32,000 for foster care for each child—and what you have is a family ripped apart, with all the socialization problems that come with it," Fleming says. "Families are still the best way to raise kids, so how about if we just expand women's treatment. Keeping a mom in treatment for a year, getting her vocational skills and in stable housing will run us about a third of the cost."