Page 3 of 4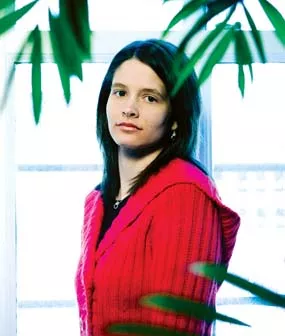 BULLY OFF
However hard Guyon may or may not have pushed, Shurtleff's office knew how to push back. In fact, the only e-mails with a discernibly threatening tone are those from Torgensen to Guyon. "I do not want this to ruin your life but it has to stop," he wrote at the end of October 2006. He told her he could track down the genesis of every e-mail. This was her first and only chance. He wanted her to put on paper "everything that has happened and by whom."
Guyon e-mailed she was worried what she told him would be used against her. "I cannot tell you that it will not be used to clear this up," he replied. "I will tell you that I will use my position to make sure that things go better for you." If she did not comply, "a full-blown investigation is going to continue not only about the e-mails but the escort service as well […] If you do not cooperate then things are going to get bad for you and others."
"She is quite scared right now rightfully so," Torgensen e-mailed Chabries. The WSU man e-mailed his supervisor, Kay Gillespie, "Looks like things are coming together and maybe resolved soon."
They were not. The e-mails do not reveal whether Guyon gave Torgensen the requested explanation. What did occur around that time was that Shurtleff received the Doll House e-mails. After blasting off his replies, Shurtleff forwarded the offending communications to his chief investigator Ken Wallentine.
Special agent Eldredge called Guyon in to the attorney general's office for an interview in November 2006. At the end of that month, Torgensen phoned Chabries. Torgensen told Chabries that "Guyon has admitted to sending all the e-mails and really has no remorse except that she was caught." Chabries relayed this to his boss, Gillespie, adding that Torgensen told him, "They intend to prosecute her." Whether "they" referred to the attorney general or the district attorney was not made clear.
In mid-November 2006, "Jordan" appeared again, e-mailing Torgensen that she sent some of the fake e-mail accounts. She wanted to get Guyon fired from the escort agency. "She has a thing for you, think she still does," the e-mailer wrote.
Guyon e-mailed Torgensen before Christmas, nervously asking, "What's going on with everything?" If he replied, it did not make it to the e-mail synopsis in the file. Rather, the reply she received came in two parts.
First, Eldredge called her in for a second videotaped interview which lasted four and a half hours. At Eldredge's urging, Guyon wrote a letter of apology to Torgensen. Rogers says admiringly that her client never wavered under Eldredge's badgering. "Usually, my clients break after 40 minutes," Rogers says. Eldredge warned Guyon not to contact any of the attorneys general again.
The second reply a few days after the interview was more explicit: a knock at Guyon's door and a pair of handcuffs.
EXQUISITE CORPSE
Judge Robert Hilder on July 25, 2007, found that Rachel Guyon had violated a no-contact order entered by the court in March that year, prohibiting her from having any contact with the victims or witnesses. In addition to the court-imposed restrictions Guyon already lived under, notably a curfew from 10 p.m. to 6.30 a.m. and being unable to use a computer except in her family home under her mother's supervision, Hilder ordered a psychological evaluation.
Regardless of Guyon's legal problems, the e-mails kept on coming. In September 2007, a "Maya Parker" e-mailed an attorney general/professor: "Hey hottie think about you all the time. You know how bad I want to fuck you in your office in the middle of the day?? Very very badly I wont tell if you wont."
Others were more toxic. Several e-mails from a female student claimed two attorney/professors had raped her.
"Even when you try to stop it like we have in this case with protective orders, they just disregard the protective order," an exasperated Shurtleff says. "And it gets even more nasty and prolific when you try to use the law to stop it."
On Oct. 25, 2007, Rogers says Salt Lake County District Attorney's Office investigator Robbin Wilkins photographed Guyon logging on to Match.com in a computer lab at her college. Rogers says it appears that Guyon is under government surveillance 24/7.
"It makes you paranoid," Guyon says angrily, almost in tears. "They know everything about you; you know nothing about them."
The government's interest in her life has had an impact. With only 30 hours left to finish her degree, she was indefinitely suspended by WSU-supervised Salt Lake Community College for, "violating state, local and federal laws," according to a letter Guyon says she received from the college around the time of her arrest. She had to repay $900 in tuition fees to a financial aid agency for classes the expulsion meant she could not attend. She's currently finishing her degree at Utah Valley State College.
Her apartment roommate moved out. Guyon moved in with her mother. On her MySpace.com page, Guyon describes moving back home her "biggest nightmare." A phone call from an attorney general investigator to Allure Escorts also ended her employment there, Rogers says.
Somehow, in spite of state scrutiny, Guyon, or whoever was responsible, continued the e-mail campaign. Last year, new names entered the arena, with new allegations and in some cases different writing styles and tones. One e-mail was from a "Karl," claiming he and Torgensen were "proud and gay" lovers. Rogers theorizes some or all of the e-mails could be an "exquisite corpse"—referring to the parlor game in which each participant adds a squiggle to a drawing or a line to a story.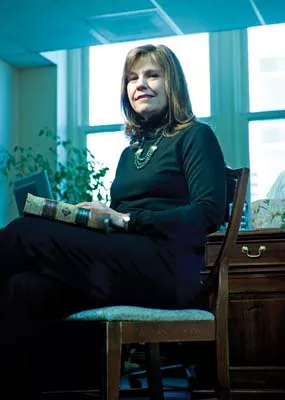 On April 21, prosecution and defense will weigh in on whether or not the state can prove the e-mails came from Guyon. On the stalking charges, the state also must prove that the e-mails were threatening and caused the victims emotional distress. None of the e-mails, Guyon's lawyers argue, are threatening. The state also has to show that the victims suffered emotional distress. Rogers and Peter Guyon subpoenaed the victims' medical records only to be told by Assistant Attorney General Kristine Knowlton, Rogers says, "We concede we haven't been damaged." But, in an interview Shurtleff counters, "There is clearly emotional damage and that will be presented at trial."
For Shurtleff, such "horrific allegations" as those made against his staff has had a devastating impact on the men and their families. "I cannot overstate the impact this has had on Kirk."
Whether stalking is proved or not, the charges involving defamation and communication harassment, Rogers argues, are unconstitutional. Even if Guyon did write the e-mails, she says, "They are First Amendment-protected speech. We are allowed to gossip."
Last week, the district attorney asked the judge to impose a gag order on Guyon, her lawyers and witnesses. The motion aimed at stopping Guyon and her team from raising any free speech or constitutional arguments with the jury or the media before or during the trial. The prosecution argues discussing the case with the media will contaminate the jury pool. Shurtleff spoke to City Weekly several weeks before this motion. As of press time, the gag order had not been issued.