Page 2 of 4
Body fat and a war bonnet
Besides auditing, Scientologists also believe in using technologies, or "tech"—their term for the theories, methods and programs developed by Hubbard. A tech called Criminon aims to stop criminal behavior; one called Applied Scholastics aims to improve people's studies.
Marilyn Rhodes, head of the Crystal Creek Lodge drug-prevention program, gathered with about 20 other tribal members to discuss the introduction of Scientology to the Blackfeet Reservation.
Narconon is considered a tech to stop drug abuse. Currently being promoted on the Blackfeet reservation and present today on reservations in Oklahoma, in towns across the nation, and in dozens of countries around the world, the nonprofit program was created in 1972 by Hubbard and a former Arizona State Prison inmate who was a Scientology convert.
Narconon teaches that drug residue accumulates in body fat and remains there indefinitely, tempting the former addict to use again.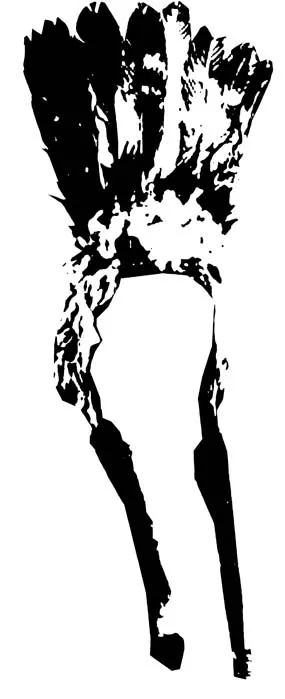 According to Narconon, addicts can remove drugs from their fat through saunas and a vitamin regimen that's similar to a Scientology practice known as "the purification rundown."
Narconon has claimed this treatment method has a 70 to 80 percent success rate; the average drug treatment program success rate, by comparison, is much less. For instance, a 2001 article in Neuropsychopharmacology, an international scientific journal, calls the post-treatment relapse rates for people with substance abuse dependence "remarkably high." About 30 to 35 percent of alcoholics avoid a relapse within a year of treatment and those percentages are even lower for people addicted to drugs.
Medical experts have repeatedly argued against Narconon's basic physiology. No significant amount of drug residue is stored in fat for any length of time and whatever minute amounts do exist in fat cannot be sweated out, they say.
A series of 2004 articles in the San Francisco Chronicle about the use of Narconon in public school drug-education efforts led California to study the program in 2005. Ultimately, a panel of scientists advised the schools to kick Narconon out, stating that the program's methodology "does not reflect accurate, widely accepted medical and scientific evidence." Narconon's allegedly high success rates, critics say, have not been verified in peer-reviewed, independent studies.
Running Crane and other tribal members embracing Scientology are not deterred. Despite the headlines Scientology and Narconon have generated over the years, they say they were only dimly aware of any of controversies until recently.
Larry Ground says he didn't know much about Narconon or Scientology until this February, when his old friend, Patricia Devereaux, Running Crane's niece, showed up at his Browning home with American Indian actor Saginaw Grant. They wanted Ground's assistance in honoring Hubbard—who died in 1986—with a posthumous Blackfeet war bonnet.
Devereaux says she is a public-service supervisor for Narconon. "I head a division, and one of the departments of my division is opening pioneer areas," she explains. She says she chose Indian reservations as her pioneer area, starting with her own tribe, the Blackfeet.
Grant says he is not a Scientologist and does not work for Narconon, but has helped promote Narconon for the past 20 years. He got his show business start in 1998 with a part in the film War Party, which was partially filmed on the Blackfeet reservation. He also appeared in the '90s TV sitcom Saving Grace.
"I agree with some of the tech they use in rehabilitating people," he says. "They don't get repeat clients," he adds, citing the high success rate claimed by the program.
"Several years ago, I made a movie up there," Grant says. "So, when they contacted [Devereaux] to do this, she knew that I'd been familiar with some of the people up there, so she asked me to be a part of that."
But Grant and Devereaux did more than just talk about helping people addicted to drugs and alcohol during their visit. They also approached Ground, a member of the Crazy Dog Society, a legendary group of Blackfeet warriors, about the war bonnet.
According to Blackfeet tribal historian Curly Bear Wagner, warriors in the Crazy Dog Society "were the police force, you could say, a very long time ago. It's a very important organization."
The war bonnet is one of the most sacred honors the tribe gives. "You have to do something very outstanding to receive one of those war bonnets," Wagner says. They can only be bestowed by certain tribal elders, and the elders must get permission from the tribe's chief.
Ground says he was able to find elders through the Crazy Dog Society who, he says, could legitimately do the ceremony. "It's an honor that is bestowed upon people that made great efforts, that save lives, that take care of people."
Ultimately, Ground says, members of the Crazy Dog Society decided to award a war bonnet to Hubbard because of Narconon's positive influence on Devereaux's life and because of Hubbard's alleged relationship (as Scientology presents it) with the Blackfeet.
In February, a bonnet was presented to Devereaux, on Hubbard's behalf. The event in Browning was glowingly described in a press release distributed by Galaxy Press, a business branch of Scientology that publishes Hubbard's novels.
"Amidst the steady beat of tribal drums and ceremonial chants of Montana's Blackfeet Indians," the press release states, "leaders of that proud nation recently honored their blood brother and champion, L. Ron Hubbard, with the Blackfeet Indian war bonnet, the highest honor that can be received for any person."