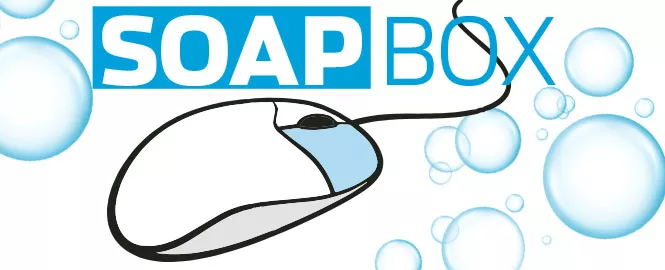 Cover story, April 19, "The Good, the Bad and the Ugly: 47 ideas to reduce gun violence and save lives"
God, I love that picture. The pinnacle of human form protecting me from tyranny. Unless there's a Black Bear Diner passport-holder special or a $0 down 0-percent APR deal on a used jet ski.
Peter Muscarello
Via Facebook
City Weekly has some great ideas, and a lot that are not well thought out. There are laws that enslave men. And laws that set them free. Which laws will you find yourself supporting?
Nishan Beglarian
Via Facebook
I keep hearing about enslaving the U.S. population but for the mighty fat fucks (who couldn't run for a quarter mile, without puking gravy). Enslaved by whom, mole men? The lizard people? Aliens? An army (The United States Army) made up of our next door neighbors?
How many people were enslaved during the assault weapons ban of the 90s? 3 million? 5 million? It reminds me of the Bowling Green Massacre. The tragedy of that day will forever haunt us. I got rid of my AR-15 14 years ago; I'm very disappointed I have not been enslaved yet. I was looking forward to working to death in the spice mines on Kessel. Now, hand your gun to your toddler and walk away slowly.
Charles Plante
Via Facebook
In this case, the extremely ugly.
@jujuhernandez
Via Instagram
Great list!
@Stone1ML
Via Twitter
Just one question: Which one of your Constitutional rights are you willing to surrender or have limited to a party of protesters?
Hugh Jonson
Sugar House
At least City Weekly has the guts to say publicly they'd like to see Australia-style gun control here. Many on the left support gun bans but won't openly admit it. I wonder what other constitutional rights City Weekly feels are so open to neutering? The anti-gun left still depends on misinformation and a refusal to acknowledge that all violence is the same—regardless of how it is carried out—to deliver their message. No country that has effectively banned guns has seen a decrease in violence. In this country, any of us are more likely to be beaten to death than killed by any rifle, even the scary looking AR-15, yet that one type of gun dominates the discussion about violence. Here's a thought: Perhaps the "solutions" for violence should be aimed at criminals and their behavior rather than at law-abiding Americans who own guns responsibly. Yes, the background check system needs repair; thousands of names that should be in the National Instant Criminal Background Check System aren't there. Common ground place to start. In Florida, the government failed the shooter and his peers at every level. More gov't isn't the answer when trying to keep people safe.
Mike Stapley
Via Facebook
Idea No. 48: Publish before and after photographs of the victims with emphasis on the damage that a .223 caliber slug can do to the human body.
John Goetting
Via Facebook
They want a lot of guns because they don't feel safe, but have a problem with teenagers who also don't feel safe because of too much gun violence and want to change that.
Debra Vasquez
Via Facebook
Total leftist BS!
@g9x19
Via Twitter
News, April 19, "A Call to Arms"
A fairly accurate and descriptive account of the pro-Second Amendment rally at the Utah State Capitol, Given the fact that Salt Lake City Weekly would normally be quite biased against a patriotic group of citizens such as this, including children. Rallying in favor of the Constitution and the Second Amendment [is] the law of the land.
Thank you for being fair in your article.
Blake Myers
Via cityweekly.net
Don't you think it would be better to vote out the current NRA puppets and put in some intelligent people?
Lynn Baker
Via Facebook
Gun control advocates ... don't listen to facts and just get emotional when you challenge their thinking. Good luck. I've tried hundreds of times.
Dave Caldwell
Via Facebook
A&E, April 19, "Failing Up"
Loved the piece! Yoda's quote about failure being the greatest teacher and the one about we are what they grow beyond, were for me the two most inspirational messages to come out of The Last Jedi.
@T33Jay75
Via Twitter
Be your own hero. Fail yourself. Stop depending so much on others.
Michael D. Shagwell
Via Facebook
I love stories without happy endings. Act 2 of Rogue One is the only reason I don't dismiss the movie entirely.
@josswheelin
Via Twitter
Excellent. I've been trying to scream this idea into the void, but so few people want to hear about it. They don't consider the hero's journey; to them it's a quick satisfaction of a pop-culture snack, despite what they may tell themselves.
@SvengaliPhantom
Via Twitter
My first viewing of TLJ, I walked out of the theatre a little bewildered. The second time, I thought, "This is a great movie." The third time I thought, "This is also a great Star Wars story."
@grub00
Via Twitter
Blog post, April 27, "Annual racism panel aims to tackle the hard topics"
Is it that hard for white people to be normal human beings?
Washington Alfred George
Via Facebook

We encourage you to join the conversation. Sound off across our social media channels as well as on this here website for a chance to be featured in this section.