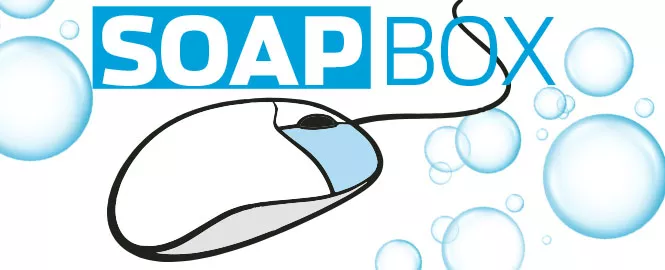 Cover story, June 21, "Not-so-public Records"
This is a job for blockchain tech.
Daniel Richards
Via Facebook
[Author Ray] Howze's excellent GRAMA article recites Salt Lake City's view that the city is inundated by mountains of irrelevant public information requests, presumably by busy-bodies who have nothing better to do. Public requests to Salt Lake City increased from 2,390 in 2014 to 14,202 in 2017. Based on my personal experience, that increase is the result of city policy. The city, following the state government's lead, started prohibiting any contact with any city employee, other than for routine business contacts—except through a written GRAMA request. This policy is the cause of the increase in written requests.
In the old days, you could simply call up a deputy department director to find "what the hell is going on," as Jeff Salt put it, and to determine what narrow GRAMA request might be needed (if any). Now, citizens are relegated to blind fishing expeditions, that often involve receipt of inapplicable documents that were not responsive to the citizen's inquiry. Try to find out what the cost overruns are at the Salt Lake City International Airport or the process by which the airport authority increased the project size from $2.2 billion to $3.4 billion without voter approval.
One solution to this problem would be resurrection of an improved version of the monthly Salt Lake City Municipal Record, a free publication that at least from 1912 to the late 1920s, provided an overview of city operations. In an improved internet distributed version, each city department would be required to make a quarterly report of its operations, major accomplishments, and most importantly, all future major activities, proposals and plans. Thus, citizens would have the opportunity to really become involved on a proactive, prospective basis in the city's major plans, instead of just showing up to give window-dressing citizen input on pre-decided matters.
The current system of ad hoc public meetings with community council input—combined with the abuse of the GRAMA process that has degraded direct public oversight into a secrecy state—just doesn't cut it in our modern digital era. The trope that we have a Republican form of government in which our elected representatives should be able to do major projects with voting restricted to electing them, also doesn't provide enough confidence in our modern government.
Kurt A. Fisher,
Salt Lake City
Private Eye, June 21, "Eat Goat"
Oh, John. Nobody says it better, thank you!
Lorna Hardy,
Millcreek City
Dine, June 21, Mahider Ethiopian
Finally! Ethiopian food is amazing.
Diane Burt
Via Facebook
Online news post, June 20, "One Change at a Time"
Except 80 percent of asylum seekers don't qualify, and activists never should have encouraged them to show up at the border. Most are like the Time magazine cover girl's mother. Multiple deportations and paying a coyote to care for her young daughter. Let's demand the cowards in Congress fix a broken system rather than keep exploiting illegal immigrants for political gain.
Mike Stapley
Via Facebook
Because we do such a great job with the homeless already ...
Ryan McCauley
Via Facebook
Wow, amazing! Homeless people everywhere. Let's bring in more we can't afford. Left wing lunatics should be required to pay double taxes. Sign up at your next march.
Kerry Knowles
Via Facebook
Online news post, June 21 "A Piece of Mormon History"
An ugly, racist history.
Diane Perry
Via Facebook
Only religion relies on bigotry, misogyny and racism, lack of empathy and lack of compassion. Religion poisons everything, nothing is immune—from the stars in the sky to the monoliths on Earth—giving religious people the false sense of superiority, which gives them carte blanche to judge every aspect in every facet of the human condition. Evil.
Christopher Lane
Via Facebook
Online news post, June 27, "Primaries See Democrats Ahead by Small Margins"
Doubt it. The majority votes with familiarity, nothing will change politically or policy wise. Utah will stay its same, bland, useless self.
Derek Peterson
Via Facebook
Online news post, June 26, Mayor Biskupski, I Am an Immigrant unveil public art installation
As an immigrant myself, I sincerely hope I get one of the nice participation trophies she is handing out. Maybe a cupcake, too. I'm not singing "It's a Small World" though.
Matt Morris
Via Facebook
Nope. This isn't a liberal filth state.
Bob Erickson
Via Facebook
It doesn't matter how many brown people you keep out, the demographic shift in progress is inevitable. And all those young, brown Americans are paying attention to how Republicans treat brown people.
But you just keep right on shooting off your mouth while shooting yourself in the foot. I believe in free expression enough to allow you to take enough rope to hang yourself.
Dustin Clark
Via Facebook

We encourage you to join the conversation. Sound off across our social media channels as well as on this here website for a chance to be featured in this section.