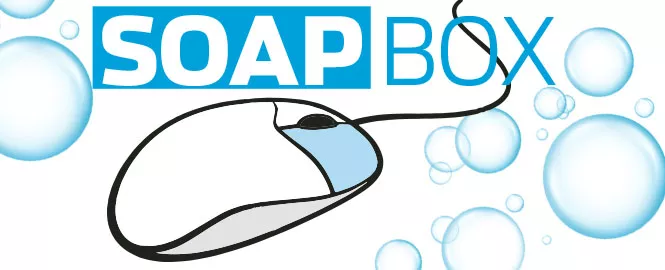 Cover story, June 7, "Tangled Web"
Killer cover art.
Ben Raskin
Via Instagram
Asylum seekers are supposed to apply for asylum in the "first safe country" they enter which, except for Mexicans, is not the USA.
John Horton
Via cityweekly.net
Opinion, June 7, "Shooting the Watchdog"
It is extremely tragic that so many people in Utah are so stupid.
Mike Schmauch
Via Facebook
It's not the sand they're forcing their heads up ...
Andrei Malyuchik
Via Facebook
Dine, June 7, Robin's Nest
One of the best sentences I have read in a restaurant review: "... but this sandwich has made me realize that smoked Gouda should occupy a more central role in our grilled cheese zeitgeist."
@SpencerWMcBride
Via Twitter
Grilled Cheese Zeitgeist is the name of my stoner jam band.
@NativeAmText
Via Twitter
Online news post, June 14, "Orrin Hatch: LGBTQ Hero?"
Hell no!
Catherine Matthews
Via Facebook
No, but I do give him credit for recognizing one of the most at-risk groups in the state.
Erin Bain
Via Facebook
He doesn't care about anything but the all mighty dollar ... Can't wait till he's out of there.
KC Julander
Via Facebook
Give me a break. He will be hated and turned on in a nanosecond by the "they are taking our public lands crowd," am I right? A conservative person will always be hated by the left no matter what that person does.
@ping983
Via Twitter
Then he should proclaim acts of mob violence against homosexuals an act of terrorism after the pride incident if he's that serious.
Matt Morris
Via Facebook
Personally, I think he found out how bad people feel about him and he is trying to suck up. He is a crazy old man that needs to just stfu.
Deanna Bishoff Garcia
Via Facebook
Walk Out to Stand Up
In light of much debate about teacher walkouts and strikes, what is it that is making teachers leave the profession? The Utah Education Association and local school districts have recently negotiated new pay scales for starting teachers. Of course the low standard of salary compared to the amount of education, licensure, professional development and endorsements that most teachers have is definitely one of the many reasons that make the profession of School Teacher such a difficult one to maintain.
Teachers are known for their giving nature. They give their time, before and after school, on weekends and over holidays to meet the needs of their students. They give their money, to supply their classrooms with engaging resources and supplies to meet their students' needs. They give support to students and their families in endless ways such as feeding kids, listening to their stories and worries, providing a space where they feel important and safe, all while attending to their academic needs and making sure they master the State Standards ... Oh, and one more thing: Now they must also be prepared to take a bullet.
The systematic drainage of teachers' time, money, energy and emotions attributes to high teacher turnaround in schools. This, however, is old news. A powerful motivation behind teacher walkouts is also the result of decades of being taken advantage of by a system that has preyed upon the 'nature' of their mostly female workforce. Well, it is time for those who have been silent and kept their heads down for the sake of their students to speak up. The #metoo and TIMES UP movements have brought the conversation of equality and underrepresentation in the workplace into the spotlight. Teachers care. They care about their students and they have hope for their futures. Being complicit to a system that does not respect their efforts and abilities sends a damaging message to young female students. It is time to stand up and change the system. And by the way, Teachers are still willing to take a bullet for their students.
I. Thompson,
Salt Lake County educator

We encourage you to join the conversation. Sound off across our social media channels as well as on this here website for a chance to be featured in this section.