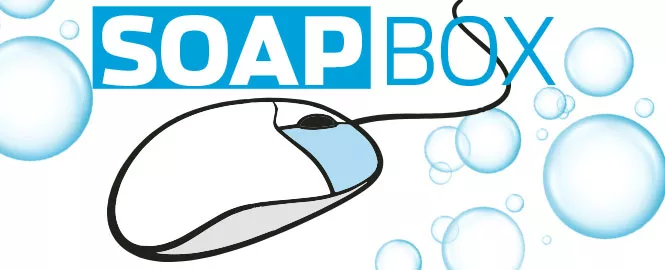 Cover story, March 29, "Who's Missing?"
We want to thank [author] Sarah Arnoff for her work with the Native community, for coming to our meetings consistently and for featuring our campaign and stories. It is because of work like hers that we gain more opportunity in speaking to these truths from a higher position of strength. It is not often the non-Indigenous community takes the time to listen to us, and when they do, we experience a sense of healing.
@mmiwhoismissing
Via Instagram
Good article. An eye-opener with regard to jurisdictional issue!
C.J. Southworth
Via Facebook
No$uun lóoviq—thank you, City Weekly! We you.
@alexismunoadyer
Via Instagram
News, March 29, "Land of the Leased"
Perhaps a reporter could ask Mark Maryboy, the activist designated by City Weekly to speak for the tribes, to explain the "devastating to the human population in general" part. He seems to mostly get a free ride.
One of the parcels along the San Juan River, abuts (or is even part of) is the massive General Aneth field. The area has been drilled extensively since the 1930s. The Navajo Nation Oil and Gas Company—which is wholly owned by the Navajo Nation—has been drilling the Aneth field since it began operations in the 1990s and is a primary source of revenue for them. It pumped $46.9 million into tribal coffers in 2013, for example. It's funded scholarships for Navajo kids to the tune of $1.4 million since 2003.
How is this devastating? Does Maryboy speak for NNOGC? Or its owners, the Navajo Nation?
Just a glance at the Utah Geological Survey's map of oil and gas fields shows southeastern Utah has been drilled. A lot. What's interesting, is the absence of activity inside what used to be Bears Ears National Monument. Nothing there.
Is all of this an attempt to shut down an industry that provides good-paying jobs in one of the poorest counties in the country?
Bill Keshlear
Via cityweekly.net
Beer Nerd, March 29, "None the 'Weiser"
This is the best pilsner I have ever had. Bud Light doesn't even compare.
Larry Camarillo
Via Facebook
California Scheming
In my view, the state of California is guilty of sedition against the United States to rival that of Southern states that instigated the Civil War. Jerry Brown is the democrat Jefferson Davis incarnate, exploiting more low-cost, loyal, imported laborers.
Sincerely,
Michael W. Jarvis
Salt Lake City
We encourage you to join the conversation. Sound off across our social media channels as well as on cityweekly.net for a chance to be featured in this section.