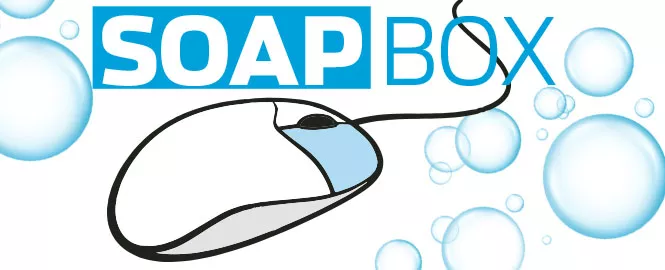 News, May 10, "Depressing and Difficult"
If they are illegals, good. Then deport them!
Bob Erickson
Via Facebook
If you broke the law by entering America illegally, you're a criminal. This isn't a hard concept to understand.
James Roberts
Via Facebook
Blog post, May 24, Guv shares thoughts on the NFL and the complexity of responding to gun violence
And Hitler shut down soccer because players refused to give the Nazi salute as well. Freedom, kiss it goodbye. Thanks, Republicans.
Jennifer Guest Billingsley
Via Facebook
The moment you stop sucking down my money I will gain more respect for America and perhaps will salute the flag.
Mike Schmauch
Via Facebook
I want a leader who is less timid when picking a stance. Herbert either picks an extreme yet conservative stance, or something that is very much in the middle. Bye, Herbert. Bye, Hatch. I'm so very ready for a change.
Brittney Hemingway
Via Facebook
Why is City Weekly covering what this bimbo thinks? Run out of interesting topics?
Lynn Decker
Via Facebook
Trump's got these "patriots" acting like the biggest victims. They're really trying to take that title from the liberals.
Ryan McCauley
Via Facebook
Long Road Ahead
The State Legislative audit regarding The Road Home is a myopic undertaking of bureaucratic individuals who lack knowledge of low-barrier services, and those experiencing homelessness.
First, TRH does have a zero tolerance drug policy, they also have an appeals process for all those wishing to reenter the shelter. Courts do not take permanent punitive measures toward those suffering with substance abuse; shelters are held to no different standard. Second, Palmer Court currently allocates rent loss in 5 percent of their budget. These are subsidized units from federal grants that the chronically homeless already qualified for. In fact, if the private sector utilized this model, landlords still retain profits without evicting vulnerable tenants over $100. Third, family shelters are meant to be no-barrier. Children should never be subjected to search. Fourth, the Health Department repeatedly passed the conditions (just thought I'd remind everyone what is not plastered in the news.) Finally, auditors are using outlier events to paint a narrative of an environment that does not exist. While drugs do very well exist, they also exist in your neighborhood. Operation Rio Grande hasn't enhanced services, despite a few press releases.
Wait-lists are still backlogged for treatment beds and adult detox facilities, employment [is offered] in non-centralized areas with no public transportation fee assistance, and no low-income housing added to the 46,000 in the affordable housing gap (minus the government converting weekly motels into studio apartments, operated by The Rio Grande Hotel. Thank you, SLC).
Salt Lake County Mayor Ben McAdams and Speaker Greg Hughes sue pharmaceutical companies for complicity in the opioid epidemic in one hand, and character assassinate their users and paint shelters that serve them with the same brush on the other.
The Road Home is far from the perfect model and simply has too many individuals in crisis. Shelters are not meant to be refuge or final resting places for the dead and the dying.
However, with all the faults, remember that even with no additional resources, The Road Home houses more than 12,000 clients a year.
This audit isn't meant to be a fair-critique, it's intimidation, and attempts to sabotage future projects and collaboration at the one place that never turns even our most troubled souls away.
This is not anecdotal, this is fact.
Ryan J. Parker,
Salt Lake City

We encourage you to join the conversation. Sound off across our social media channels as well as on this here website for a chance to be featured in this section.